Citizens of the U.S. and Canada do not need a visa to enter Italy for up to 90 days if the purpose of their trip is tourism- or business-related. Italy has a multitude of visas–the most common ones are for business, family reunion, independent work, religious reasons, study, tourism, and transit. If you're planning on staying longer than 90 days, but aren't yet sure about permanent residence, you'll need a Schengen Treaty/Tourist Visa.
Schengen Treaty/Tourist Visa
This is valid for most countries in the EU–Austria, Belgium, Denmark, Finland, France, Germany, Greece, Iceland, Italy, Luxembourg, Netherlands, Norway, Portugal, Spain, and Sweden included. At the time of writing, a fee of $40 must be paid in exact cash. The exchange rate is adjusted every three months, so be sure to check the exact amount before you visit the embassy.
Elective Residency Visa for Italy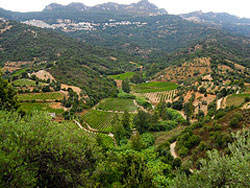 If you are visiting Italy for a longer period, and can afford to live there without working, you may want to apply for a Visto per Residenza Selettiva o Dimora, or Elective Residence Visa. This type of visa is generally used by foreigners who are retired and can collect income from a retirement or pension plan. At the time of writing, a fee of $62.50 must be paid in cash. (This may change, as the exchange rate gets adjusted every three months.)
A Residence Visa is issued solely to those who are planning to move to Italy. It does not allow the applicant to work. Although U.S. citizens are unlikely to experience problems, having a Residence Visa does not automatically guarantee you entry to the country. The Consulate advises that travelers carry with them copies of the documentation they submitted when applying for the Visa, particularly those showing financial means.
Family Visa
The Visto per Coesione Familiare is a visa for family members, applicable when the whole family is leaving and returning together and staying in Italy longer than three months. Besides the usual documents, you will need proof of the familial relations.
Student's Visa
A Student's Visa, or Visto per Studio, is the fastest and easiest visa to obtain and there is no applicable fee. It is valid for those students enrolled in an Italian university or in a foreign university or course held in Italy.
Stay Permits
No matter what kind of visa you are traveling under, you must, within eight days of your arrival in Italy, appear before the local police authority with your passport and visa in order to receive the Stay Permit, or Permesso di Soggiorno. The Stay Permit is the only legal document that legitimizes your stay in the country. Theoretically, the free movement of people within the EU should have meant that this document was obsolete years ago. But you still need it. Without it, you won't be able to join a library, let alone get your telephone hooked up.
Working Visa
If you are lucky enough to find a job, a work permit must be obtained by your prospective employer and you must apply for a Working Visa from the Italian Consulate before coming to Italy. The employer must first apply for preliminary clearance from the provincial employment office and then submit proof that the position being offered to a foreign applicant cannot be filled by a local. If clearance is given, the employer must then receive approval from regional and central authorities before being issued with the Work Permit. Only then will this be sent to the prospective foreign employee so he/she can apply for the Working Visa from the local Italian consulate.