Gaeta Italy - A Charming Seaside Town on the "Riviera di Ulisse"
By Valerie Fortney Schneider
On the coast between Rome and Naples, Gaeta sits along the "Riviera di Ulisse" or Ulysses' Coast, a land of myths derived from the Odyssey and from Roman poets like Virgil. Gaeta rests on a promontory, capped by a castle with prime waterfront spreading out like wings from the center. To the north are sandy beaches and inlet coves, while to the south is a waterfront walk studded by boat marinas, a port, and ship yard. In between them is the lovely town center with its shops and cafes and piazzas. The U.S. Navy has a small base here, so you'll hear some American accents around town, and there is an Italian naval installation here, too, but it's not so dominant that it feels like a military town. Gaeta, in fact, retains its charm as a seaside town that is lived in and loved by its residents, and that draws Italian tourists in the know.
Retire in Gaeta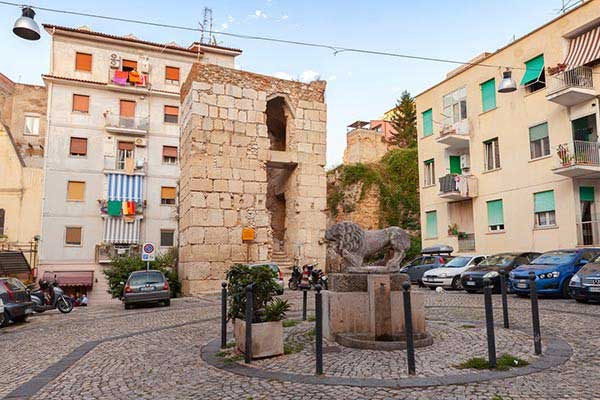 Laidback and casual, Gaeta is a year-round town rather than strictly a summer destination, with 21,000 residents. The oldest part of town is clustered on the promontory around the castle like a hill town, while below the newer center is more level.
A train station at next-door Formia gets you to Rome or Naples in about an hour. If you don't want a car, there are buses to get you to Formia and other area towns. Boaters will be happy here with the marinas and the varied coastline you can cruise or sail to, including the pretty island of Ponza. You can rent boats if you don't want to buy one.
This is a friendly town and one where English is spoken—thanks to the small navy presence. Gaeta provides plenty of stores, shopping, dining and drinking options, so you won't feel isolated, and considering its size it has more services than you would expect.
It is on a pretty piece of coastline, but there are mountains just beyond for a variety of hikes or horse rides. Situated between Rome and Naples gives you access to the culture and events in both cities.
The weather is tempered by the sea giving it the "classic" mediterranean climate with palm trees, cactus, and macchia brush all around the area, giving way to pines and woods beyond town. A dusting of snow may happen occasionally, but generally winter temperatures average 45 F to 52 F, cooling down 10 degrees or so at night. Summers are warm, averaging 82 F by day but cooling down to 69 F or 70 F at night, though July and August may see temperatures up to 90 F or so. The wet months are November through February.
There is a hospital in Gaeta and larger medical facilities in nearby Formia, with extensive specialized services in Caserta, Naples, or Rome.
Lifestyle in Gaeta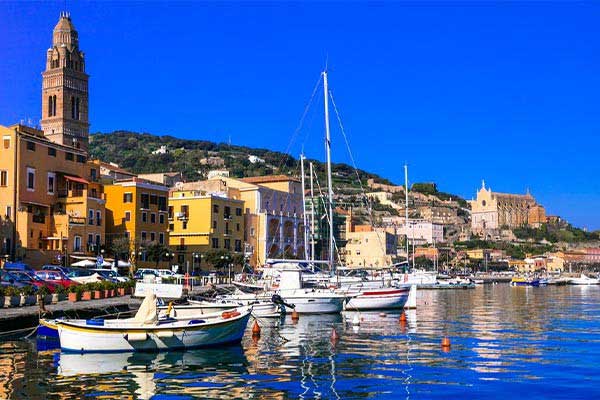 The town offers a lot of life and services right at hand, with wider offerings in the surrounding towns and cities to keep things active, vibrant, and varied. The Ulysses Coast, from San Felice Circeo down to Minturno is a beautiful if overlooked stretch of seacoast, great for exploring the varied beaches that range from sand dunes at Sabaudia to rocky coves and grottoes around Gaeta and Gianola. The trio of Pontine islands are especially intriguing, with Ponza being the largest and a real gem. Nearby Sperlonga is a gorgeous seaside town, while a tad inland the towns of Itri, Fondi, Pastena, and others should be explored.
The nearby mountains, Monti Aurunci, serve up loads of hiking paths, country sanctuaries, horse riding, waterfalls, and other outdoor fun. The Via Appia trail trods over the ancient Roman road and right in Gaeta is the Montana Spaccata, or split mountain, a natural fracture that opens to the sea.
And of course, a train from Formia takes you to the city for big time shopping, activities, concerts, and museums. It is sort of a "best of both worlds" lifestyle with a small city ambiance but big city access.
Being Italy, food is always a highlight and you won't be lacking in excellent eateries here, from pizza and sandwiches to homey trattorias right up to swanky restaurants. The local delicacy is the tiella gaetana, a type of savory pie with varied ingredients tucked into a tender crust. The noted Bottega della Tiella is a popular place to try it, though I prefer the version at Brio Bar with a light crust and well-prepared fillings.
Seafood is naturally a mainstay in a seaside zone, but meat lovers won't be disappointed by the butcher shops or restaurants that specialize in grilled meats. With the small U.S. naval installation, you'll also find plenty of places that offer a host of sandwiches and even American breakfasts, something lacking in much of Italy that many expats miss.
Cost of Living in Gaeta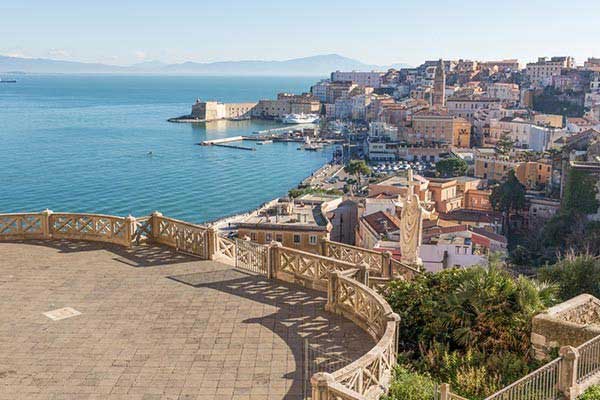 Being a seaside town means that Gaeta won't deliver any real estate bargains, but nor is it as costly as other Mediterranean towns further up or down the coast. The average real estate price is $326 per square foot for purchase and $1.57 per square foot for rentals. To translate that into practical terms, a few examples of both:
A restored 732-square feet one-bedroom apartment with panoramic terrace that has a sweeping view over the old town and the sea is listed for $247,913.
A renovated three-story townhouse with two bedrooms and two bathrooms with country kitchen and two levels of roof terraces in the town center is on sale for $265,621.
If you want a vacation home, there is a nicely redone and decorated one-bedroom apartment in a palazzo with elevator for sale, in easy reach of everything, listed for $159,372.
For rentals, there are furnished and unfurnished two-bedroom apartments in town from $708 to $944 per month, and an unfurnished independent three-bedroom, three-bathroom house on the hill at the outskirts of Gaeta listed for rent for $1,062 a month.
Other costs of living will be in line with the rest of the region and southern Italy for groceries, utilities, and daily expenses. A big slice of pizza at the excellent Pizzeria Rustica will cost $3 to $4, with a huge choice of toppings available. A plate of pasta with a glass of wine will cost $15 to $20, and a three-course meal at an upscale restaurant will run to $60 a person.  A glass of wine with nibbles at the local bar costs $5 (sometimes less at a tucked-in neighborhood haunt). A couple can expect to pay $300 a month on groceries and around $250 a month on utilities.
Featured Image Copyright: ©iStock.com/ueuaphoto