Live Your Dream Retirement in Italy
Imagine what it would be like to retire in Italy. Imagine being able to spend every springtime in Rome or Venice or Florence—can't you just picture yourself meandering beside the Arno River on a perfect May evening, when all the terracotta roofs and ancient palaces are bathed in that special Florentine glow?
But you don't have to spend all your time in Florence or any of the other great art cities to experience the magic of an Italian retirement. Italy's landscapes are as gorgeous as they are diverse. Historic walled towns, timeless villages crowning dozens of little hilltops like tiaras, and fields covered with bright yellow sunflowers. Gnarled olive groves and lemon, orange, and almond trees, golden beaches and jewel-like Alpine lakes are found throughout the country.
Discover romantic, mysterious islands, smoldering Mount Etna, or the glittering peaks of the snow-covered Alps and the Dolomites. The Italian lake district is admittedly well trodden, but what do you know about the islands of Sardinia and Sicily? Or of Le Marché, an exquisite region on the eastern coast that shares the same luscious Renaissance landscapes as Tuscany and Umbria, but where properties are much more sensibly priced? Or of Apulia in the far south, a languid land of olive trees fringed by the turquoise Adriatic Sea, and noted for its curious dome-shaped trulli houses?
Wondering if you can afford to retire in Italy? There are numerous options and benefits available to expats wishing to retire to Italy.
Italian Retirement Visa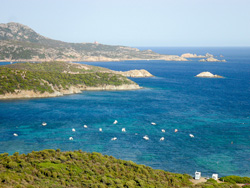 The elective residency visa is the type of visa generally used by foreigners who are retired and can collect income from a retirement or pension plan. To obtain an elective residency visa, you must apply in person to the specific Italian consulate that covers your jurisdiction before leaving home. To be eligible for this visa, you must provide, along with a few official forms, proof of financial means such as original financial statements from banks, investment/brokerage firms, Social Security, etc., indicating current balances. Such balances cannot be derived from current employment or other work activities. In other words, you cannot finance your residence in Italy through work. You will also need to provide a rental agreement or deed for property in Italy, and proof of valid medical insurance.
Italian Retiree Benefits
Italy doesn't have a retiree program. But it does have benefits that we think more than make up forthat… stunning scenery, affordable real estate, some of the finest food in the world, enough culture and historical sites that would take a lifetime to experience…the list is endless.
Federal Benefits and Veterans' Services
Those in receipt of monthly benefits from a federal agency (e.g., Social Security, Department of Veterans Affairs) should contact the federal benefits office if you are changing your address or wish to inquire about procedures for having benefit checks sent overseas. It is also possible to arrange to have Social Security checks deposited directly into your Italian bank account.
Health Care in Italy
As far as Italian health care is concerned, Italy ranks No. 2 on the World Health Organization's list of countries with quality health services, which is very important for many people considering a retirement in Italy (neighboring France has the No. 1 spot). In contrast, the U.S. holds 37th place, despite being the highest spender.