An Insider's Guide to Venice on a Budget
By Sylvia Kholti
Canals, gondolas, dream-like palaces, romantic little piazzas—and not a car in sight. Venice is a must-see destination for anyone visiting Italy. And despite the city's expensive reputation, there are several ways to keep your budget under control while you're visiting. To me, it's not merely about saving money. It's about being more authentic and trying to live as the locals do.
Here's some handy tips to help you save some money and experience more of the local lifestyle in the process.
Best Seasons to Visit Venice
The best time to visit Venice is definitely early autumn or spring. Summer time is lovely, but it can also be extremely exhausting: partly because of the large crowds of tourists and partly because it's much more tiring to climb all those stairs and bridges when it's hot. Winters in Venice are regularly mild, but apart from the Venice festival season in February, I wouldn't recommend visiting at that time of year.
Traveling to Venice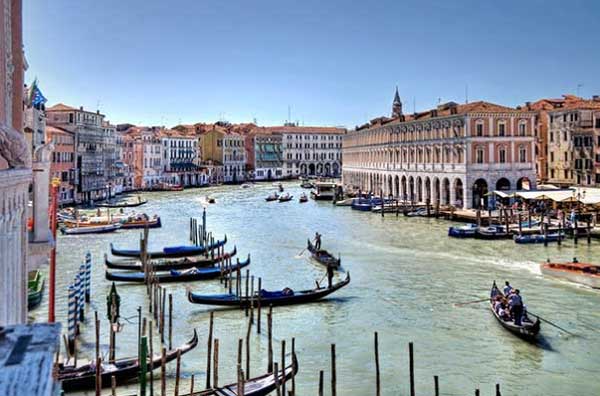 Venice is served by two international airports: Marco Polo Airport and International Airport Treviso A. Canova (TSF). Both airports have a good transfer system. From Marco Polo, the bus takes about 15-20 minutes (depending on traffic) and from Treviso, it's about 30 minutes longer. The city is also served by a large international railway station and a bus station. Cheap flights are also available from larger European cities, like London, Paris, or Brussels.
Stay in Mestre Instead of Venice
It's a lot cheaper and more convenient for those traveling on a tight budget to stay in Venice's mainland suburb of Mestre. Close to the airport, and a short bus, train, or tram journey away from the island, Mestre is a lovely town in its own right. I personally love its fish market, which is an absolute must-see, especially on Wednesdays and Fridays when it's market time and the city center turns into one giant marketplace.
Check Out the Campsites
I always choose to stay at a campsite when I visit Venice. One week in a campsite generally costs around the same as one night in an elite Venice hotel. My favorite campsite is called Camping Village Jolly. It has a beautiful swimming pool, a lovely restaurant, a supermarket, laundry, and air-conditioned bungalows with bathrooms. In addition, the nearby bus station offers a convenient bus transfer straight to Venice for a mere €1.50 ($1.80). If you want to have a low budget holiday and still have a great time, this is the way to go.
Use Public Transportation
The Venice Tramway is by far the easiest and cheapest way for you to travel around the area. The trams are air-conditioned and also stop by the Mestre railway station. You can buy tickets for €1.50 ($1.80) one-way, which is the same price as the bus. The final stop is Piazzale Roma, the central bus station and principal arrival point in Venice. It also caters to international and long-distance buses from all across Italy.
Where to Eat in Venice
It's no surprise that most of the Venetian restaurants focus on tourists and therefore they are very expensive. This means that a standard meal with wine would cost around $100 to $150 for two people. However, there are a lot of restaurants that offer a daily menu for a decent price, especially in the lesser visited areas. If you choose one, be mindful of the service fee or coperto.
I'd also suggest trying one of the growing number of bakery shops in Venice. You can sit down, have a cup of coffee or some good quality food (pizza, sandwiches, and any bakery products) for a fraction of the price of some of the other eateries. Or you could visit one of Venice's supermarkets and save plenty of money. But it's worth noting that there are no supermarkets around the railway/bus station area and it's about a 10-minute walk along the main tourist route leading to San Marco Square before you run into a large Co-op (a supermarket chain found all over Italy). If you stay in Mestre, you will notice that supermarkets are much cheaper there than in Venice.
Take Advantage of the Free Attractions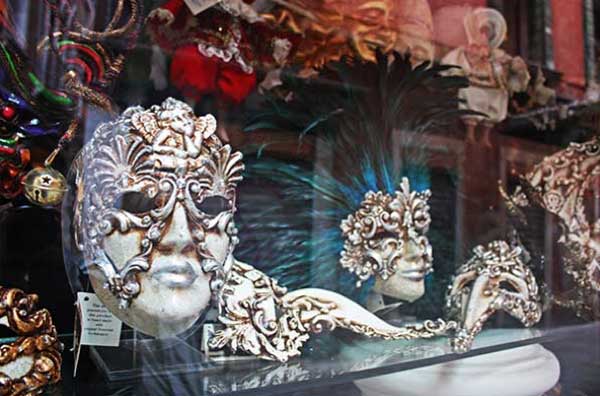 There are several churches and even museums that don't have an admission fee but still give you that authentic feeling and experience of seeing something historical, unique, or otherwise interesting. Churches, for instance, generally don't ask for an admission fee and often house various sorts of arts exhibitions which you can check out. The beautiful Basilica di Santa Maria Della Salute, one of the largest churches in Venice, is the one that stands out for me. Just a short distance from the church, you can catch some of the most spectacular views of Venice from the sea (as it's located right at the southern cape of the island where the Grand Canal runs into the sea).