The Marvels of Traveling in Italy
Iconic monuments, artistic wonders, and architectural gems rank Italy among the most visited countries in the world. Each year, millions of tourists make their way here to see the remains of an ancient culture, that has defined and inspired buildings worldwide. The food, wine, and friendly people certainly help make it a desirable destination, as well.
Traveling in Italy can offer you some of the most incredible vacation experiences of your life. Whether you choose to spend your time absorbing the atmosphere of one of the great art cities, exploring rural medieval towns, or basking on a beach, you're in for a wonderful treat.
Traveling to Italy
There are several gateway airports in Italy, but the busiest for both international and domestic airline traffic is Rome's airport, known as Roma Fiumicino, or Leonardo Da Vinci Airport. Other international hubs are Milan Malpensa and Venice Marco Polo in northern Italy, along with Naples and Palermo, Sicily in southern Italy.
From New York, Boston, or Philadelphia it takes around eight hours to arrive in Rome; from Los Angeles a non-stop flight takes 12 hours. Rome is at the center of the country, with a plethora of transportation options for traveling around Italy. Domestic flights within Italy depart from Da Vinci airport as well as from Rome's smaller airport, Ciampino, which hosts the low-cost carriers and is closer to the city center. Trains connect you to most parts of Italy from Rome's central station, Termini, and other small stations, with high-speed rail to the principle Italian cities. Some destinations in eastern or southern Italy may be better served by regional buses, most of which depart from Tiburtina station. You can easily rent a car in Rome at both airports, at Termini station, or other rental car offices around the city. It may be easier to take a train to your first destination, and pick up a rental car there to travel around Italy beyond Rome.
Day Trips From Rome
It's impossible not to visit Rome, the center of western civilization and the heart of Italy itself. The city offers so much to see and do that you could spend a month there and still not see it all. But there are also excellent day trips from Rome that will give you a sampling of Italy beyond its capital city.
Ostia Antica. A simple commuter train transports you back in time to the ancient seaport for Rome. Ostia Antica is full of Roman relics, mosaics, an amphitheater, cobbled streets, and all the relics of an ancient city, in easy reach of Rome. It rivals Pompeii, but is less crowded. After touring the ancient site, take the train to the end of the line at Ostia Lido and enjoy some beach time.
Orvieto. An hour train ride north whisks you into Umbria where the bluff-top city of Orvieto gleams golden in the sun. A funicular reaches the centro storico, with a delightful maze of streets bearing artisan shops, pretty palazzi, excellent restaurants, and medieval atmosphere. Orvieto has one of the most beautiful cathedrals in Italy, with an opulent facade and a famous fresco cycle by Signorelli.
Anzio and Nettuno. Anzio was the Italian beachhead landing for Allied troops to liberate Rome, and the city has remained grateful ever since. The Anzio Beachhead Museum highlights the history, while the pleasant port offers seafood restaurants and a fishing town atmosphere. You can swim amidst the ruins of Nero's palace at the beach, just yards from where the WWII landings took place. Down the road in Nettuno, the Sicily-Rome American Cemetery is a beautiful, haunting 77 acre park where 7,858 American soldiers' graves are marked by the perfectly-aligned white crosses. A marble wall in the chapel memorializes the names of more than 3,000 missing men.
Naples. The city that was a Greek colony and the seat of a powerful kingdom was one of Europe's grand capital cities, and still offers a wealth of cultural gems and art treasures. It's worth more than a day, but if that's all you can spare, get a taste (literally) of this exuberant city, known for its culinary contributions and stunning masterpieces. There are castles, royal palaces, buzzing piazzas, and a renowned archeology museum where the treasures from Pompeii are stored. Plus, pizza.
Places to Visit Around Italy
Tuscany: Italy's most acclaimed region draws starry-eyed visitors to its quintessential countryside and art cities. Florence is its epicenter, but Pisa and its tower are just as famous. The postcard-perfect landscapes of rolling hills, olive groves, and grape vines are sigh-inducing and keep people coming back time and again. The sunlight bathes the hill towns in a golden aura under the blue skies that seem to have been painted there by a Renaissance artist. Bask in the ambiance of the perfectly-preserved towns, like Siena, Arezzo, Lucca, and Montepulciano—and so many others. The Crete Senese district is unusual and almost unreal with its strange lunar-like landscapes, while the southwestern part of the region boasts Etruscan trails, tufa-built towns clinging to bluffs, and actual cowboys in the Maremma district. Sip some vino among vines in Chianti. Dine on a piazza or in a rustic trattoria. Soak in hot springs, gasp at the artwork, and enjoy a picnic in that pastoral countryside.
Amalfi Coast: A ribbon of road hugs the steep rocky shoreline and strings together the impossibly beautiful towns that creep down to the shimmering turquoise sea. What could be more stunning? It is no wonder that this expanse of coast is so coveted and beloved by travelers. The historic city of Amalfi, once a mighty republic; eye-popping Positano with its boutiques and beaches; and less-known fishing towns that occupy the coves along the water, with beaches scattered along the way. Whether you want to dine at the water's edge, swim, or hike on the hillside, the unmatched beauty and other-worldly feel make the Amalfi Coast a delightful vacation destination. I prefer to arrive by ferry boat to really take in the views.
Veneto: There is no other city on earth like Venice, so a visit to the watery city of canals is never a mistake. Then, explore the lesser-known places in the Veneto region, where a wealth of attractions await. Take a lazy river cruise down the Brenta, passing opulent Palladian villas and Renaissance country estates along the way. Elegant Padova (Padua) offers many unsung sights, museums, and art-draped churches, along with porticoed piazzas. Verona is often called "Little Rome" and you'll find a fair share of Roman relics, including a massive amphitheater called the Arena, still used for summer opera and concerts. There are also meandering streets, cozy cafes, and knock-out art to compare to its big sister. It's also called one of Italy's most romantic cities, for its atmosphere but also for its legendary literary couple, Romeo and Juliet, who were from "Fair Verona". Lake Garda is one of the northern glacial lakes, known as "Italy's playground" for its amusement parks, water attractions, and glorious gardens. Veneto is also home to grappa (Bassano del Grappa) and Prosecco wine (around Conegliano).
Other Italian Travel Destinations
Puglia. Italy's stiletto heel ramps everything up a notch, with sultry summers, delectable fresh fare, free-flowing wine, and welcoming vivacious folks. The festas are bright and raucous, the beaches are varied, and everything seems unhurried here. Baroque splendor, Greek-style white-washed towns, and some of Italy's most unusual architecture—pointy-roofed dwellings called trulli—are found in Puglia.
Umbria: Smack in the center of Italy, Umbria is a rural region at heart with picturesque stone hill towns, cultivated quilt-like fields, and olive groves galore. Excellent wine, hearty country foods, and artisan crafts amidst idyllic countryside scenery make this region a winner.
Lazio: Everyone knows Rome, but not many know the region that surrounds it is Lazio. Beyond the city's ring road, smaller cities present grand attractions. Viterbo (the "city of the popes"), Frascati, Tarquinia, and Bracciano are just a few worth visiting. The Lazio "lakes district" of Lake Bracciano and Lake Bolsena let you enjoy a lazy day of kayaking or paddle-boarding, or just sitting on the dock and watching the rippling water.
Emilia Romagna: A big region with big-deal cities like Bologna, Parma, and Ravenna is also rich in medieval and Renaissance-era splendor, where all the towns seem to be decked out in porticoes, and where castles are scattered all over the countryside. It's also home to some of Italy's best-known delicacies—prosciutto di Parma, parmigiano and grana padano cheese, balsamic vinegar, and frothy Lambrusco wine.
Finding charming lodgings around Italy isn't difficult. While the cities offer luxury hotels, there are plenty of small family-owned inns and B&Bs, too. Smaller cities and towns have improved their offerings with boutique hotels, and in the countryside farm-stay options called agriturismos offer tranquil respites with good farm-raised meals. Another budget option around Italy is convent or monastery stays, which are often rather spare but always clean and affordable.
Where to Stay When You Travel in Italy
Italy offers all kinds of vacation accommodation: a 15th-century monastery, resort hotels beside the sea and lakes, business hotels, and simple inns and guesthouses. But hotels aren't the only option. You can rent an agriturismo farm cottage in Tuscany, an apartment in a medieval building in Palermo, or a room in one of those curious domed trulli houses in Alberobello. Although you'll find hotels that you've probably heard of, you'd be missing out on a lot if you stick to only the Best Westerns and Hiltons.
Unique Italian Travels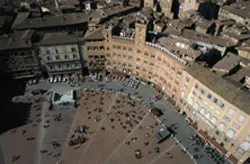 How do you make gnocchi…create a mosaic…apply gold leaf…learn to sing like Pavarotti? If you're eager to learn, Italy offers a host of wonderful workshop options that can make tourism in Italy even more special and unique. Here are a few examples of themes: cooking in Tuscany, Florentine furniture decoration, the magic of mosaics, art among the olive groves, or excursions into art history…
Museums and Art Galleries
Italy has more than 3,500 museums, art galleries, and archeological sites. Although most museums and galleries are usually closed on Mondays, opening hours are not uniform. Enquiries should be made at tourist offices or the museums themselves.
Shopping
Store opening hours vary from region to region. In general, though, stores are open from 8.30 a.m. until 12.30 p.m. and from 4.30 or 5 p.m. until 8 or 8.30 p.m. from Monday to Saturday. They are often closed on Monday mornings. Large department stores tend to remain open all day, as do shops in tourist centers–these may remain open all day and sometimes until late in the evening. (In Alghero, Sardinia, many jewelry stores don't close until 11 p.m. in summer.) Shops where you can buy typical products with the "made in Italy" label (clothing, leather goods, shoes, jewelry, art objects) are usually located in the historical centers of cities. Via Montenapoleone and Via della Spiga in Milan, Via del Corso and Via Condotti in Rome, Via Toledo in Naples, and the shops on the Ponte Vecchio in Florence are famous worldwide. If you're seeking clothing bargains, check out the chain stores.
Visit Antique Markets as You Travel in Italy
To those in the know, Italy's best antiques market is in Arezzo. On the first Sunday of every month and the preceding Saturday, Arezzo's old town streets are closed to traffic and transformed into a great outdoor bazaar and antiques fair for both professional and amateur shoppers. Here you can find antiques, collectibles, new articles, or curious miscellany from all over the world. Artwork, ceramics, accessories, jewelry, lighting, furniture…collectors' stamps, maps, nutcrackers, dentistry and medical instruments, terracotta vases, planters…with hundreds of stands, you could spend hours here. Buyers beware, of course. Some stands sell not-so-authentic antiques at steep prices. You can, however, find good-quality items at good prices. Bargaining hint: If the item is still available at the end of the day, you ought to be able to negotiate a bigger discount. Arezzo is a charming city 30 minutes from Florence and accessible by railway or car–it's on the main railway line between Rome/Florence and Milan. If you are driving from northern Italy, it's a 30-minute drive south of Florence on the A1 autostrada (freeway). Many towns have flea markets and small markets for antiques and collectibles, usually held at weekends. Here are a few more well-known ones:
Bergam: Third Sunday of the month
Lucca: Third Saturday and Sunday of the month
Milan: Last Sunday of the month
Modena: Last Saturday and Sunday of the month
Ravenna: Third Saturday and Sunday of the month
Turin: Second Sunday of the month