By Anne Rose
The city of Taranto, located in the Brindisi province of the Puglia region of Italy, sits on the Salento peninsula separating the Ionian and Adriatic Seas. The seas have characterized its culture and commerce for centuries. Its historical significance is that it was part of Magna Grecia and so has many Greek underpinnings. Evidenced by the number of Greek columns strewn throughout the city.
Retire in Taranto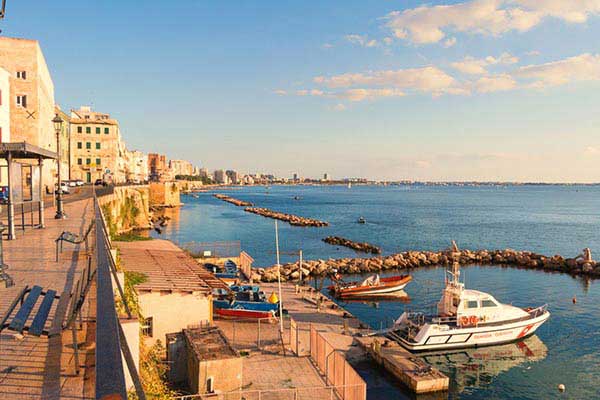 Taranto, known as "the city of the two seas" is not a very popular tourist destination as it has evolved into an urban center with commercial ports. The historical city center sits on an island, and with many uninhabited buildings, mostly lacks the liveliness of bustling shops and cafes, although locals are trying to re-animate its city center.
The city sits in a unique position on the coast.  The commercial port is located on the bay Mar Grande (Big Sea). The other bay, Mar Piccolo (Little Sea) is the location of the old city and is home to the military port and where fishing is most prominent.
Lifestyle in Taranto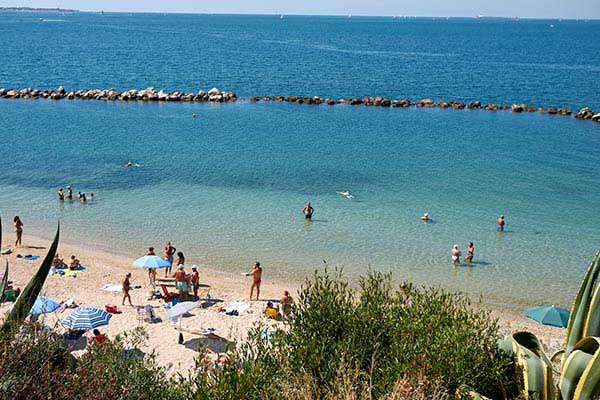 Taranto offers its fair share of historical attractions, too. Its site separating the two important seas that spill into the Mediterranean is worthy of your attention. And its National Archeological Museum, which houses artifacts from antiquity to the Middle Ages, is comprehensive, interesting, and immerses you into the Salentine lifestyle through the centuries. The seafront Aragonese Castle is stunning as the fortress against sea invaders—with free entry! The current castle, formally known as the Castel San Angelo, was built on previous fortifications dating back to the third and fourth centuries B.C. when it was part of the Greek Empire.
Cost of Living in Taranto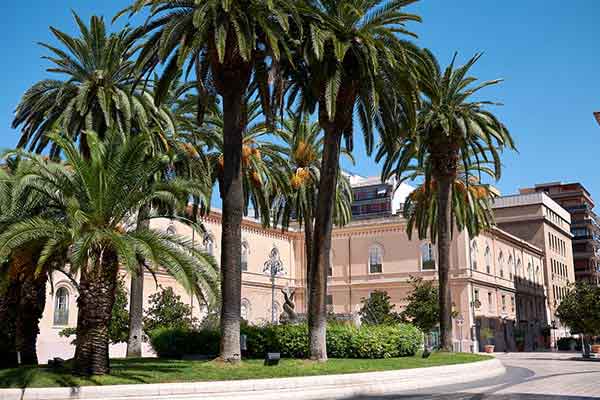 Taranto offers a lower cost of living year-round for those who want to affordably live the Italian lifestyle. An abundance of high-rise apartment complexes offer rents for as little as $360 a month. Independent houses can be rented for $600 a month with higher prices for expansive villas on acreage and sea views. With housing costing so little, you have more disposable income left over for the fun things of life, like eating, drinking, and exploring.
Agriculture is a mainstay here (in addition to fishing) so produce mongers are on nearly every street corner as are fresh fish stalls. A plethora of snack bars, cafes, and trattorias in Taranto give you plenty of dining options depending on your mood and budget.
Casual to upscale dining establishments are everywhere. But if you want to eat like the locals, then grab a Taranto panzerotto, Puglia's version of calzone. They are usually made-to-order and are considered the typical snack or street food. Huge and filled with quality, local ingredients, these are big enough to satisfy the heartiest appetites at a few dollars cost.
Healthcare is substantially cheaper than in the U.S. A doctor's visit might set you back $30 to $60. Dental work and prescriptions are so reasonably priced as to be out-of-pocket, affordable expenditures. And if you become a legal resident, you can apply for the government healthcare card, which ranges from free to hundreds per year depending on a province-wide algorithm.
Activities on the sea run the gamut from sailing to snorkeling and diving to swimming, or simply sunning. Fishing is an inexpensive pastime, and you get to eat your hobby—search for the famous Taranto mussels.
| | |
| --- | --- |
| Expense | U.S.$ |
| Rent | $600 |
| Groceries | $240 |
| Cable TV | $60 |
| Internet/Phone | $60 |
| Water | $24 |
| Gas/Electricity | $70 |
| Entertainment | $60 |
| Transportation | $100 |
| Healthcare | $70 |
| Total | $1,284 |
Things to Do in Taranto
1. Stroll the Old Town on its isolated island between the two seas of Mar Grande (big) and Mar Piccolo (little). Although the historic city center had been largely abandoned, it is seeing a resurgence of life as locals realize its cultural importance and seek its revitalization.
2. At least one visit to the National Archeological Museum of Taranto is a must. It houses an extensive collection of artifacts from centuries B.C to the early Middle Ages. Ancient gold coins, gold tiaras, and earrings, ornate pottery, sculptures—the museum has it all and admirably showcases the history of this rich region that was once part of Magna Grecia. Pre-book your visit online for only around $1.
3. Taranto's location on two seas and in the Gulf of Taranto is why the sea has played such a prominent role in its economy and lifestyle. Immerse yourself in sea activities: fishing, swimming, sailing, beach combing, or snorkeling and diving.
4. Drive or walk over the Ponte Girevole, a swing bridge that was an engineering marvel in the 19th century.
5. Take a cooking class and learn the secrets of the Salento cuisine: Tarantino panzerotti that can be compared to a calzone, but with the Tarantino twist; delectable fried dough balls called pettole, or the chiancaredde pasta that is similar to the Barese orecchiette. Or learn to cook authentic Tarantino mussels for which this area is famous—unlike mussels found anywhere else.
6. Take a winery tour of the Salento region which grows over 50 red and white wine varietals. The more famous is Primitivo but Aleatico. Negroamaro, and Fiano are well known in Puglia. Many of these wines are hard to find outside of Puglia, so be sure to ship some home to family and friends for an outstanding and memorable gift.
Featured Image Copyright: ©iStock.com/KonstantinMaslak