Right in the heart of the Philippines archipelago, on the Southwest corner of the island of Negros Oriental, lies Dumaguete. The name means to "snatch" and legend has it that pirates used to come to the island to abscond with not just the treasures of the land but all the beautiful unwed ladies living there. There are no more pirates, but that doesn't mean it's lost its old-world feel.
Today a lot has changed, but in some ways it still has the feeling of a Spanish town, with its wide, tree-lined promenade, old churches, and bell tower. Adding to the quaint charm of the area are brightly colored, horse-drawn carriages called kalesas that you can take a ride in for pennies and really get a feel of what life was like there centuries ago.
The backbone of the town, which is home to about 120,000 locals and 4,500 expats, is Rizal Boulevard with its broad waterfront promenade and beautiful old trees arching towards the ocean. The vintage white lampposts light it up at night, perfect for a stroll along the water or just to sit and watch the boats come in. As you saunter down the boulevard you feel transported to an old colonial town that could be anywhere in Spain, but not typically what you'd expect in the Philippines. It's the perfect spot to just laze about and enjoy a picnic, with imported salamis, cheeses, and homemade bread from nearby Chicco's deli.
Later, for dinner and drinks, head to Coco Amigos for a local San Miguel beer and a hearty plate of tacos for less than $6.85. Afterward, you can make your way onstage and belt out your favorite songs with a local band…or just hang out and watch the locals and expats alike take their turn shimmying to the beats.
There's no need for a car or scooter; it's an easy walking town. But if you want to get to Dauin Beach, a 20-minute ride away, just hail a tricycle or jeepney to take you there for a nominal fee.
The nearby beaches of Dauin are a paradise for scuba divers of every level. You can get your scuba certification at any number of dive shops there or just go out for a day in the crystal clear waters that sparkle in the afternoon sun. If snorkeling is more your speed, just pull off the main road and find any one of the secluded beaches to float away your day and see the marine life. Whether you choose to delve into the depths or float along peacefully on top, it's an ocean lover's dream.
If you'd rather see mammals on top of the water take a 45-minute ride to Bais where you can spot as many as 10 different species of whale and dolphin. Or island hop to nearby Siquijor, which is known for its mysterious world of witchcraft and shamans. You certainly won't be bored here. Living in Dumaguete offers a laidback lifestyle that can be as adventurous as you are.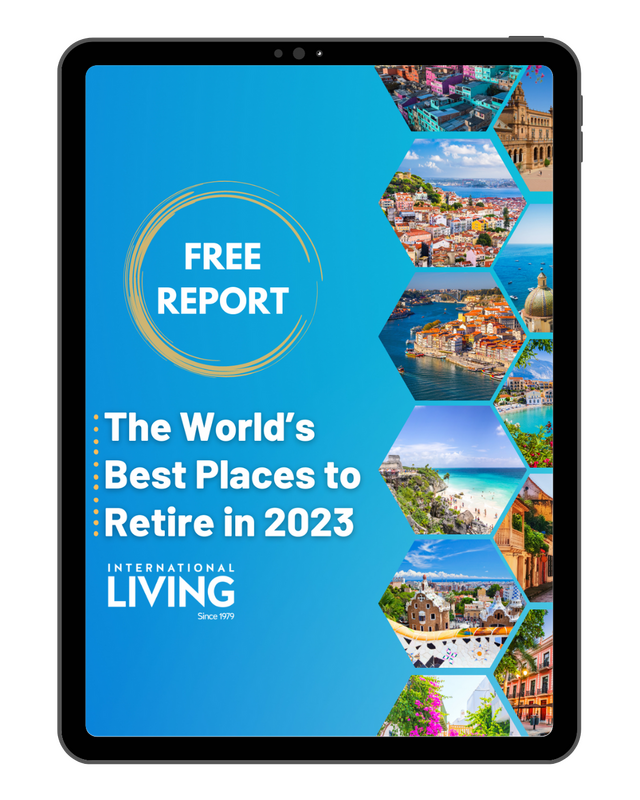 Get Your Free Report on the World's Best Places to Retire:
Learn more about the best places in the world to retire in our daily postcard e-letter.
Simply enter your email address below to sign up for our free daily postcards and we'll also send you a FREE report on The World's Top 10 Retirement Havens, plus access to over 10 more free reports. Our gift to you, on our favorite destinations.
Related Articles
The World's Best Places to Retire
The Cheapest Places in the World to Live