I am a beachophile. Having grown up on Plum Island, north of Boston and lived in Sarasota, Florida for 10 years, salt water is in my blood. Florida appealed to me because as a veteran Northeasterner, I wanted to get away from the snow and ice.
While living in Sarasota, a place that I considered paradise, I visited Costa Rica for the first time, at the suggestion of a friend who had been there many times. My first visit was in 2003 and I spent a couple of days in the capital San José and a week in Manuel Antonio discovering the south Pacific coast.
Over the next five years I made a total of seven more trips to Costa Rica and always ended up in the Quepos/Manuel Antonio area. So in 2008, I retired to Quepos…and found my new paradise.
I moved to my Costa Rican paradise because I wanted to get back to a greater sense of natural beauty and wanted to live a simpler, less harried lifestyle as a retiree.
Although the beaches where I lived in Sarasota were beautiful, rapid Florida development had led to the beach being completely surrounded by condos and other developments. Here in Quepos, I can hop on a bus and 15 minutes later I'm on one of the most beautiful beaches in Costa Rica…and when I look around on Manuel Antonio beach, all I see is pristine jungle and soft white sand. And the ocean is always warm here, even in December, January, and February when it can be a bit chilly in Florida.
After moving to Quepos, I began to email friends and family and gradually this turned into a monthly newsletter called the Golden Gringo Chronicles. The name comes from being in my golden years and also that life here is golden and I realize how lucky I am to live here. Writing about my retirement adventures not only gives me something to do in retirement, but it has also helped me learn about the history, culture, legends, and characteristics of life in Costa Rica.
In the eight years I've lived in Quepos, I've met many expats considering a move here and there's two pieces of advice I always share. First, decide what kind of climate you like. Does the brisk, cooler mountain air of the Central Valley appeal to you or perhaps the hotter, more humid coasts? The good news is you can find a climate that exactly fits your preferences in Costa Rica.
The second thing is to move here and rent the first year. This will give you the opportunity to learn the local customs, the bureaucratic anomalies that sometimes frustrate fast-paced expats, and the intricacies of owning property here should you decide to buy. And if living in that particular town isn't for you, you can find the place where you'll be happiest in Costa Rica.
I have never once regretted the decision to move to Costa Rica's Pacific coast. The natural friendliness of the people and the great climate strengthens my bond with my new paradise…and I expect to be here a long, long time.

Get Your Free Costa Rica Report Here:
Learn more about Costa Rica and other countries in our daily postcard e-letter. Simply enter your email address below and we'll send you a FREE REPORT – Costa Rica: The Land of Pura Vida
This special guide covers real estate, retirement and more in Costa Rica and is yours free when you sign up for our IL postcards below.
Related Articles
Caribbean Coast vs Pacific Coast A Look at Two Typical Costa Rican Beach Towns
A Better Quality of Life in Costa Ricas Central Valley
Dropping Out on Costa Rica's Caribbean Coast
Upcoming Conferences
The Only 2023 Fast Track Costa Rica Conference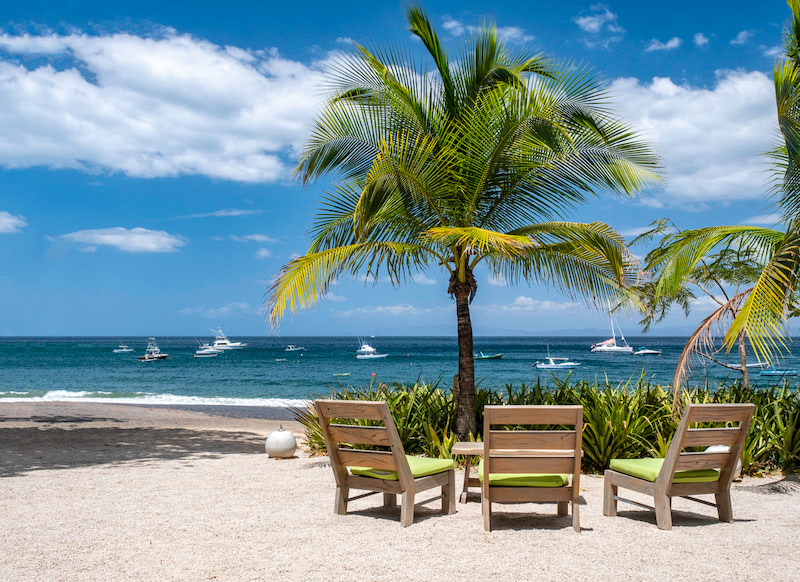 If your dream retirement involves stunning beaches… lush green mountains… a perfect year-round climate… first-rate healthcare… incredible value for money (a couple can live well on $2,109 a month—including rent!)...
Join our Costa Rica experts and expats in June and discover true Pura Vida.
REGISTER NOW, SEATS LIMITED: EARLY BIRD DISCOUNT HERE
---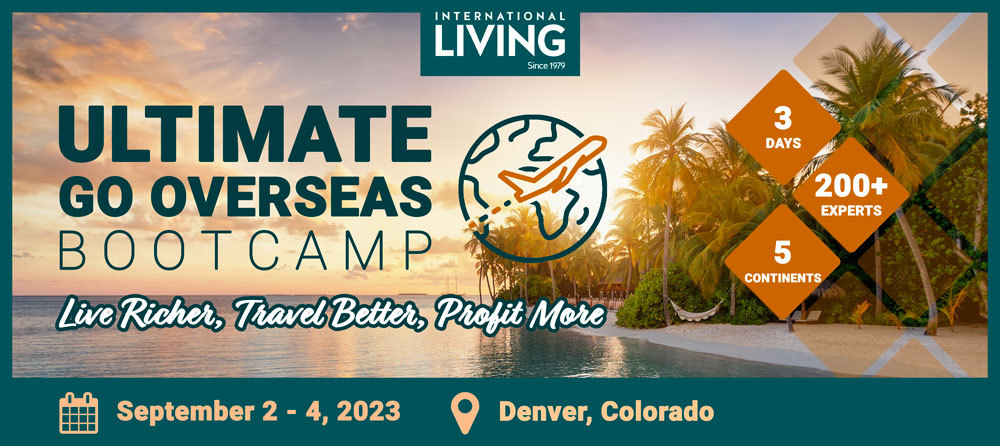 Most Popular Products