Located on the Pacific coast of Costa Rica, on the southernmost point of the Nicoya Peninsula, Montezuma has an off-the-beaten-path feel. Visitors and locals enjoy its quiet beaches, proximity to wildlife, and unique laidback artistic vibe.
Though it has a small population–roughly 500 people–Montezuma has a vibrant arts community and an impressive array of international restaurants, hotels, and eco-lodges.
If you find your way to this little slice of paradise, you'll discover a multitude of adventurous and relaxing things to do.
Go Downtown
A good introduction to Montezuma is a stroll downtown, which has just two streets. You can take in the quaint art shops, street vendors, hotels, and beach restaurants. Even at a leisurely pace you can walk around in just 10 minutes.
Visit the Waterfalls
One of the most popular activities in Montezuma is visiting the three waterfalls. The manageable, yet occasionally challenging hike, takes about 20 minutes on a dirt path.
While some just relax at the largest waterfall, at almost 80 feet tall, more adventurous types will choose to swim.  Access to the upper part of the falls is by a staircase or a canopy tour and it is best to hire a local guide.
©iStock.com
See Exotic Butterflies at the Mariposario Gardens
Located on the road above the main waterfall are the breathtaking gardens of Mariposario B&B and restaurant.
You can take a tour of the gardens which takes about an hour. You'll see displays of how caterpillars become butterflies and you can also view the active leafcutter ant colony. The true highlight, however, is the stroll through the netted gardens while multiple species of exotic butterflies delicately soar around you.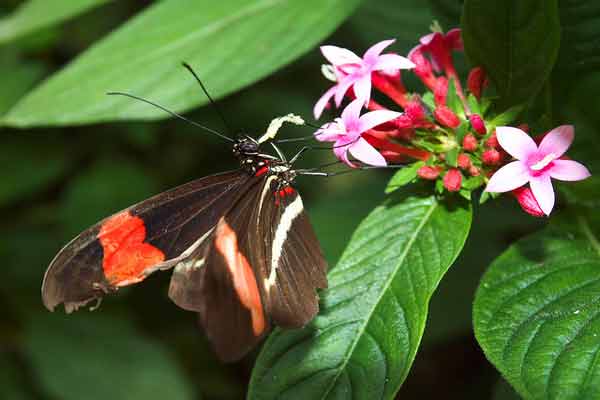 ©JasonHolland
Day-trip to the Cabo Blanco Nature Reserve National Park
Established in 1963, Cabo Blanco has the distinction of being Costa Rica's first national park. It is reached by a 30-minute drive, by taxi or shuttle from downtown Montezuma, traveling through dense jungle.
The forest is home to a large variety of animals, like white-tailed deer, armadillos, anteaters, howler and capuchin monkeys, coyotes, porcupines, and coatis. There are also wild cats, though these are rarely spotted.
Allow five hours for this day trip, and be sure to have all the supplies you need–the park doesn't have facilities. It is also advisable to check in advance for opening hours.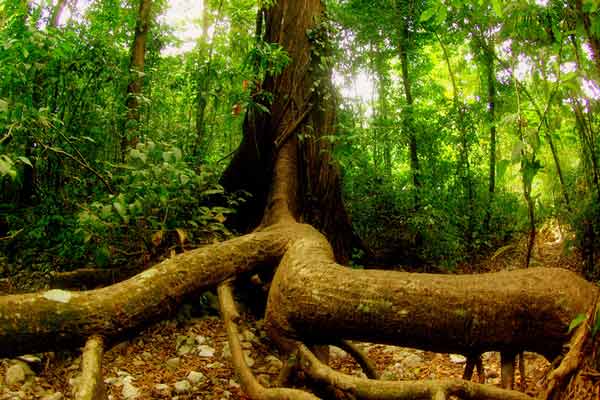 ©iStock.com
Go to Isla Cabuya Cemetery
The cemetery is located on an island near Cabuya, about 20 minutes from Montezuma. A burial ground since the 1700s, it is still used today. Access to the cemetery is only possible by foot during low tide, when a shale pathway appears. The walk to the island is flat, but can be slippery, so be sure to have proper footwear with you…and you'll need to get back to the mainland before the tide comes in.
Local myths say the island is haunted, and spirits may pay a visit to island guests—especially on nights around the full moon. The north end of the island also has an excellent reef for snorkeling.
Explore the Beaches and Secluded Coves
Just north of town is one of the most popular beaches in the area, the scenic Playa Montezuma. Here, you can sunbathe, camp, swim, or if you want some adventure, head north to explore more beaches and secluded coves. About 15 to 20 minutes away is an area with dozens of makeshift rock sculptures called "cairns" and a small waterfall. From here you can follow a trail to Playa Grande, which is just 45 minutes away, and one of the best beaches in the area for surfing.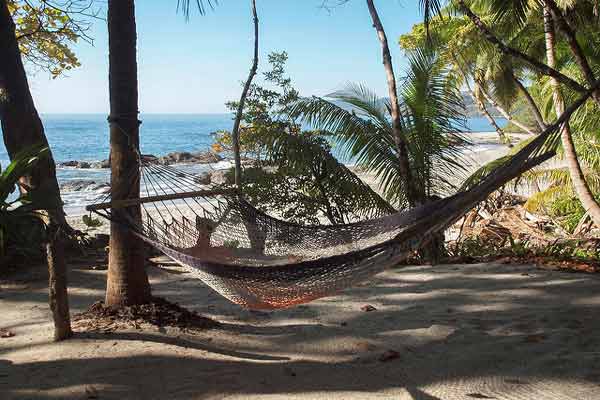 ©JasonHolland
Snorkel at Tortuga Island
The small island of Isla Tortuga (Turtle Island) is about an hour from Montezuma by boat. The ride out to the island is an enjoyable experience as you take in the beautiful coastline, dolphins, turtles, and other marine life.
The island has a pristine white-sand beach and crystal-clear azure waters, which is unusual on Costa Rica's Pacific coast. And with its volcanic rock structures, it provides excellent snorkeling conditions. The sea life is abundant here–you'll be surrounded by colorful schools of tropical fish like porcupine fish and angelfish.
Golf at Nearby Tambor
Los Delfines Golf Course, a nine-hole golf course, is situated in the tropical scenery of Los Delfines residential community. The course is both beautiful and challenging. Over 100 red macaws reside here in various stages of rehabilitation, and when they fly around you it creates an "only in Costa Rica" experience.
Take a Course at Proyecto Montezuma
If you're interested in taking Spanish classes, becoming a TEFL teacher, or even learning to surf, it is worth checking out Proyecto Montezuma. Their main goal is to teach English to locals in the area, especially elementary school children. By taking one of their language or surfing classes, you're helping to support their community efforts.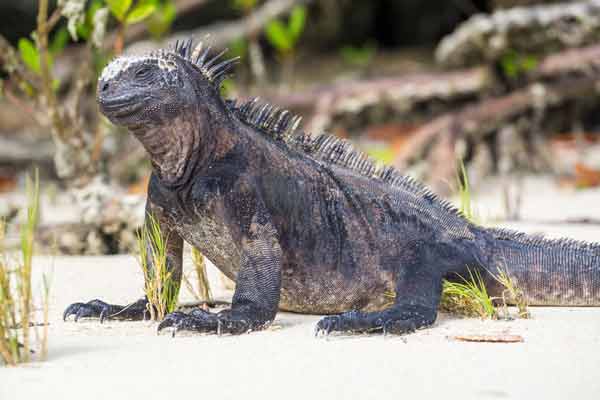 ©iStock.com
Get Your Free Costa Rica Report Here:
Learn more about Costa Rica and other countries in our daily postcard e-letter. Simply enter your email address below and we'll send you a FREE REPORT – Costa Rica: The Land of Pura Vida
This special guide covers real estate, retirement and more in Costa Rica and is yours free when you sign up for our IL postcards below.
Related Articles
Affordable Day-to-Day Living in Costa Rica
Enjoy a Great Lifestyle when You Live in Costa Rica
An Overview of Traditions and Culture in Costa Rica
Upcoming Conferences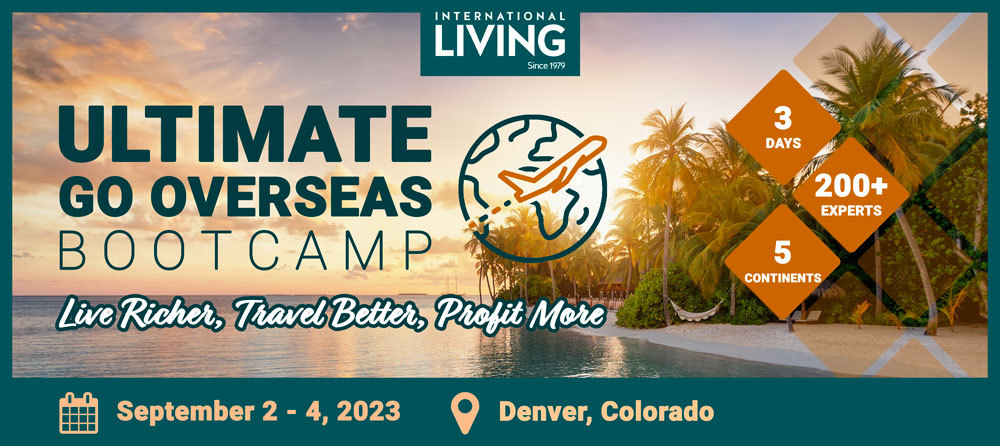 Most Popular Products