Enjoy a Great Lifestyle When You Live in Costa Rica
Costa Rica is one of the most popular retirement havens in Central America. Expats have been flocking here for more than 40 years. And when you are living in Costa Rica you will enjoy the country's long stretches of deserted and undeveloped beaches, on the Caribbean and Pacific coasts…dense jungles teeming with exotic wildlife…towering volcanoes, lush green valleys, mountain villages, bustling market towns, quiet rural areas, and hundreds of crystal-clear lakes, rivers, streams, and waterfalls. All these things, and much more, make living in Costa Rica such a draw for retirees and digital nomads.
Whether you choose to live in Costa Rica full- or part-time, you will relish the ideal climate, safety and security, neighborly atmosphere, welcoming attitude of the locals, low cost of living, low-cost and high-quality healthcare, stable democracy, bargain real estate—whether you rent or buy—and countless ways to have fun.
Costa Rica is a stable and safe country with good infrastructure. Numerous airlines fly into the country from many destinations in the United States, Canada, and Europe to two international airports—in San José (SJO), the capital, and Guanacaste (LIR), in the northern Pacific coast.
When it comes to choosing a location and the type of real estate you want, Costa Rica has a lot of choices.
Where to Live in Costa Rica
The Central Valley, which lies at an elevation of 3,000 to 5,000 feet, is the area of Costa Rica where the majority of expat retirees settle due to its eternal spring weather and close proximity to healthcare, major shopping, and the main international airport. Days are warm and evenings are delightful. It doesn't get above the mid-80s F during the day and dips into the 60s F at night.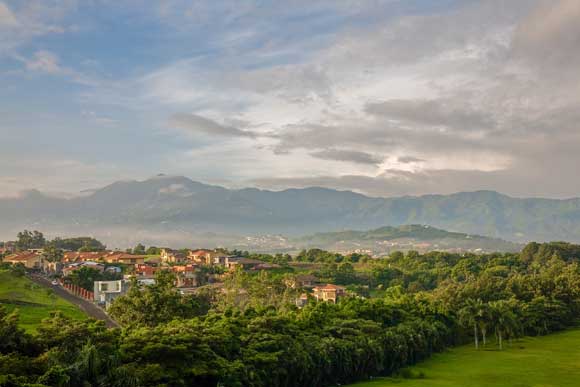 The higher in elevation you are, the cooler the temperatures. And the views of the surrounding mountains, valleys, coffee plantations, and picturesque villages are to die for. Expats in the Valley enjoy going to art galleries, handicraft shops, boutiques, bars, restaurants, concerts, and friendly outdoor markets. A trip to the feria, or weekly farmers' market, is a real social event as well as a shopping excursion. There you can buy fresh produce, meat, fish, coffee, and more. And a typical couple can fill their fridge for the week for about $40 to $50.
Get Your Free Costa Rica Report Here:
Learn more about Costa Rica and other countries in our daily postcard e-letter. Simply enter your email address below and we'll send you a FREE REPORT – Costa Rica: The Land of Pura Vida
This special guide covers real estate, retirement and more in Costa Rica and is yours free when you sign up for our IL postcards below.
In Costa Rica's Arenal region, about three hours northwest of the capital in the Northern Highlands region, you'll find Lake Arenal and the charming villages of Nuevo Arenal and Tilarán. Here expats have settled on the green hills rising from the lakeshore. It's quiet and the views are spectacular. Restaurants, art galleries, cafés, and more line the narrow two-land road that hugs the lakeshore. The lake itself, all 33 square miles, is virtually free of boat traffic (although if you have a boat there are several small marinas and boat ramps available to you). And the setting is rural and bucolic. There is a growing and active expat community here.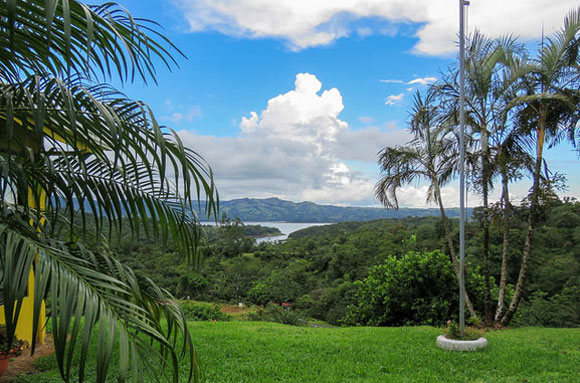 The North Pacific coast, also known as the Gold Coast, attracts expats who enjoy spectacular ocean views, gorgeous beaches, world-class sport fishing, bird watching, scuba diving, snorkeling, kayaking, horseback riding, and surfing. In fact, it was surfers who discovered this area in the late '80s and early '90s. Other travelers and expats soon followed, turning this region into the sophisticated but still laidback destination it is today. Beach towns here offer plenty of amenities, like restaurants (from high-end to casual), medical and dental care, high-speed internet, and more. The weather is warm year-round. And this is the sunniest region in the country and receives the least rainfall.
The Central Pacific coast is the closest beach area to the Central Valley. It is an established seaside destination, a favorite spot for both Costa Ricans and expats. You can choose between busy beach resorts, small surf towns, and working fishing villages where the fisherman still head out early for the daily catch…and the beaches are nearly deserted.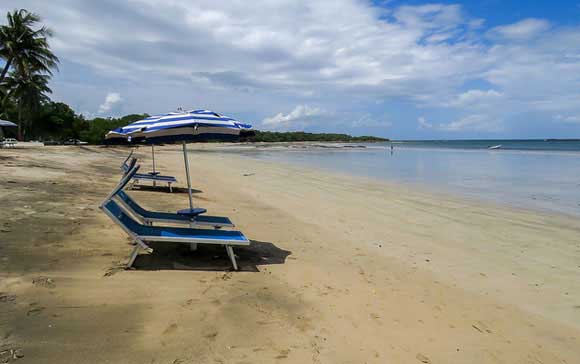 Go another hour or so south and you hit the Southern Zone. Those in search of a life on a "wild" coast surrounded by natural beauty and wildlife, with plenty of creature comforts like gourmet restaurants and modern amenities like good cell phone service, flock here.
Across the Central Valley from the Pacific is the Caribbean coast, an area often overlooked by property shoppers. The southern Caribbean coast in the Puerto Viejo area is where tropical rainforests extend to the white-sand beaches, offering unique opportunities for surfing, sport fishing, and getting a close-up look at nature. It's also one of the least developed and most laid-back areas of the country. And for Costa Rica, which is laid-back in general, that's saying a lot.
In Costa Rica, the good life is called "Pura Vida." For those who live there, Pura Vida is a daily fact of life in this beautiful, exotic, and surprisingly affordable country.
Living Here Opens Up a Variety of Spectacular Natural Environments
As a long-time ecotourism destination, Costa Rica is well known for its wide variety of spectacular natural environments. There are volcanoes, rainforests, tropical beaches, waterfalls, looming mountains, rushing rivers, and more in this little country the size of West Virginia.
And all these different habitats, as well as its locations between North and South America, also make Costa Rica one of the most bio-diverse areas in the world, with more than 500,000 species calling it home.
See below for some images of the natural wonders Costa Rica offers.