With its riveting history and idyllic location, Cartago boasts a story worthy of a cinematic drama.
When it was founded by the conquistador Coronado in 1563, he reported that he had "never seen a more beautiful place." The Spanish soon built the most majestic colonial buildings and established Cartago (which means Carthage in Spanish) as the capital of Costa Rica. Things rocked along for the next 160 years, literally—numerous earthquakes damaged the city's structures repeatedly. Then an epic eruption of the Irazú volcano all but destroyed the city. One hundred years later, Cartago lost a civil war, and the seat of government was moved to its current position in San José.
Today, the greater Cartago area supports a population of over 150,000. Thanks to the fertile volcanic soils and the temperate climate, agriculture remains one of the most important means of economy for the area, providing a lion's share of crops for the country. However, tourism is rocketing.
A bustling city of shopping malls and movie theaters, it is only about an hour from the international airport and is connected to San José by a four-lane highway. Lush, verdant farm lands surround the city, shade-grown coffee covers the mountain sides, and the history is palpable.
The enormous and magnificently beautiful Basilica of Our Lady of the Angels is a remarkable reminder of the city's past. Every year, nearly half of the entire country's population floods into Cartago for the annual pilgrimage to the holiest spot in Costa Rica. Legend has it that in 1635 the Virgin Mary repeatedly appeared as a small black statue on a rock, marking the site for a cathedral. The statue, known as La Negrita, is revered as a sacred relic.
But the past isn't the only thing that makes this city stand out from the rest of the country. Cartago is home to the Costa Rica Institute of Technology, presently considered to be one of Central America's most important schools of engineering.
Retire in Cartago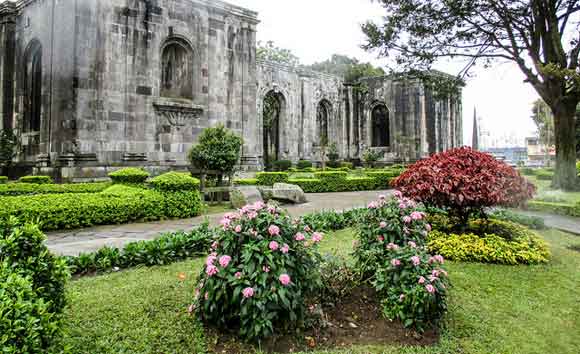 If you're looking for amenities, then Cartago has you covered. There are country homes and modern condos; there are quaint diners—known as sodas—as well as top-notch restaurants; and you can even find a plethora of boutique shops and four high-end malls. Public transportation is cheap, easy to use, and plentiful. On top of that, all of the national governmental offices are only a 15-minute drive north of the city, meaning there's no need to travel to San José. All of this makes retirement in Cartago a considerable option, but one often overlooked by folks considering Costa Rica as their new home.
Cartago is also a great place for anyone wanting to escape the heat and humidity of the beaches. Located around 4,000 feet above sea level, average year-round highs are around 78 F, while nighttime lows are in the high 50s F. In fact, when you mention Cartago to any Costa Rican, the immediate response is always, "It's so beautiful and the climate is so fresh and cool there."
Lifestyle in Cartago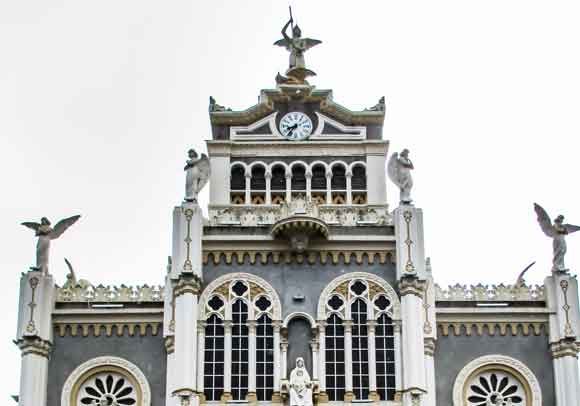 As you'd expect, many of the activities here center around outdoor life.
Cartago is the hub from which to explore, with many potential adventures close by. There's Lancaster Botanical Gardens, an orchid lover's paradise; Guayabo National Park, the largest and most important archeological site in all of Costa Rica; Tapantí National Forest, one of the most dense and unexplored jungles of the country; the Talamanca mountain range, with its famed Cerro de la Muerte (the Mountain of Death); or the abandoned—and supposedly haunted—Durán Sanitorium, a favorite destination for adventurers and ghost hunters. White water rafting, mountain biking, waterfall rappelling, horseback riding, nature walks, scenic overlooks, and hot springs are to be found everywhere, too.
If exploring the outdoors isn't your thing, then there are plenty of options for pampering yourself in Cartago as well. A boutique hotel room can be had for $40 a night. Or upgrade to a private, local resort where you can have an individual bungalow for $75 a night. A full day at the spa with cocktails, dry sauna, steam room, jacuzzi, swimming pool, an hour-long massage, fruit plate, and wine, all outdoors under the shadow of the twin giants—Turrialba and Irazú—will only set you back $70.
If you're looking for culture, you can enjoy the City Museum, or the ruins of a colossal, ancient cathedral that is the anchor for the Central Plaza and which houses botanic gardens, all for free. There's also the main building of San Luis Gonzaga High School, the site of the first Central American Supreme Court.
Cost of Living in Cartago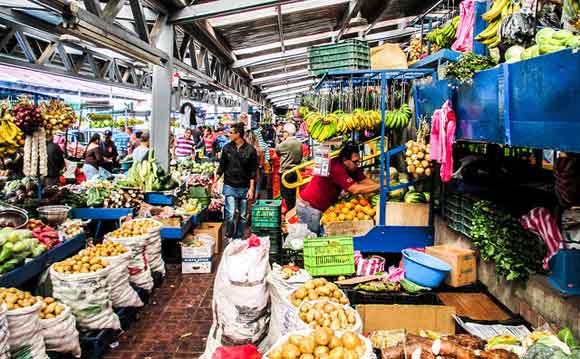 Daily living costs in Cartago are lower than many other areas of the country. There's a huge central farmers' market where for a few dollars you can buy bags full of fresh fruits and vegetables. If you prefer to do something indoors, you can see a first-run movie in a state of the art theater with stadium seating. Two tickets, two drinks, and a mega-size caramel popcorn is $15.
If you don't want to cook at home, any number of places will bring you their casado (a dish of rice, beans, and meat) for around $6.
Here is a rundown of some monthly costs for a couple living in the Cartago area:
| | |
| --- | --- |
| Expense | U.S. $ |
| Electricity | $75 |
| Water | $15 |
| Telephone and internet | $25 |
| Cell phone plan | $30 |
| Satellite TV | $35 |
| Rent | $350 |
Image: ©iStock.com/Dmitry Chulov