Guide to Expat Living in Playas del Coco, Costa Rica
By Wendy Clouse
Playas del Coco is the closest beach town to Liberia Airport (LIR), which services the Guanacaste area. From here, you can also easily access the top private resorts, such as Four Seasons, Secrets, Planet Hollywood, Andez, and the Riu. Close by are the towns of Tamarindo (where you go to surf), Playas Flamingo, Hermosa, and many other great beach towns.
Playas del Coco has a main street where many shops and restaurants are located. You will see the expats hanging out at a few of these locations. Craft beer and great food are to be had.
Talking to some of the first expats, who arrived here 20 or so years ago, you'll discover life was very different. On Friday, one bank came to town in a van by the old police station. There was one supermarket in town. Main street was the only road paved. Now, there are over nine supermarkets in Coco and six or more banks. Plus, with all the fruit stands on the side of the road, you will never want for close food shopping. We even have a Price Smart within 20 minutes.
Are you interested in retiring abroad? Yes | Not Sure Yet
Retire in Playas del Coco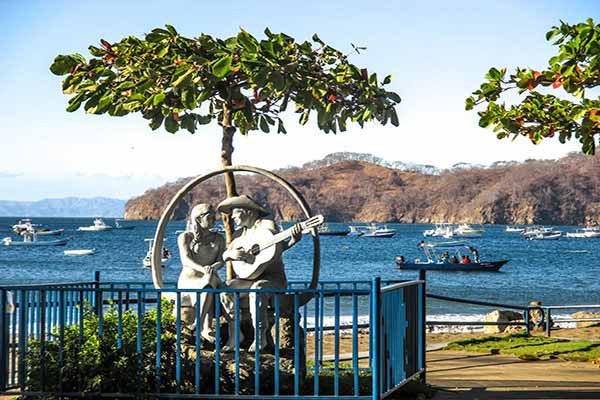 Coco has grown over the years and is a very popular home to expats—the bulk is from Canada and the U.S. Not all live here year-round, but many do.
You can get by without a car. Most places are walkable from anywhere in Coco. There are plenty of taxis available to take you to the grocery store if you are doing some heavy shopping. A lot of people just opt to have a golf cart for in-town excursions. If you do get a car, be careful coming through town. Dogs, pedestrians, monkeys, motorcycles, scooters, buses, bicycles, ATV's, and golf carts are all competing for a place on the road.
There are so many communities within Coco to choose where you can live. Many condos are found in the Las Palmas area, but you can find some nice houses there also. Pacifico is a gated community with very upscale houses and condos. This area comes with a private beach club, but be prepared to pay for it. Playa Ocotal and Hermosa, just around the corner, all have expat housing/communities. Real estate is booming in Coco. Do not expect anything to stay on the market very long.
You do not need to buy to live here. You can rent long-term. If you rent, having electricity and water included is really a bonus, but usually not the case. It takes a bit to become a resident, but is very doable on a Pensionado ($1,000 per month to qualify) or Rentista visa, allowing foreigners to stay for up to two years with the ability to extend. The Rentista visa allows the self-employed, entrepreneurs, and digital nomads to work in Costa Rica.
Medical in Coco: If you are not a resident, you will not qualify for the CCSS or CAJA (for a small monthly fee you can receive free medical care), but there are good options such as BlueCross BlueShield Costa Rica. A policy for two over-60s, with no pre-existing conditions, is around $6,000 per year. You will need to go to a private hospital in Liberia to receive treatments such as physicals, mammograms, colonoscopies, etc. Liberia is about a 45-minute drive. There is a great medical clinic for emergencies in downtown Coco, you can even get an EKG there! Prices are minimal. There are also several dentists in Coco, you will pay about a third of the cost as in the U.S. or Canada. You do not need to apply for residency but you will have to renew your visa every 90 days. That means leaving the country via air, bus, or car. Nicaragua is the closest land border. There are even tour companies that sponsor a border run for expats.
Lifestyle in Playas del Coco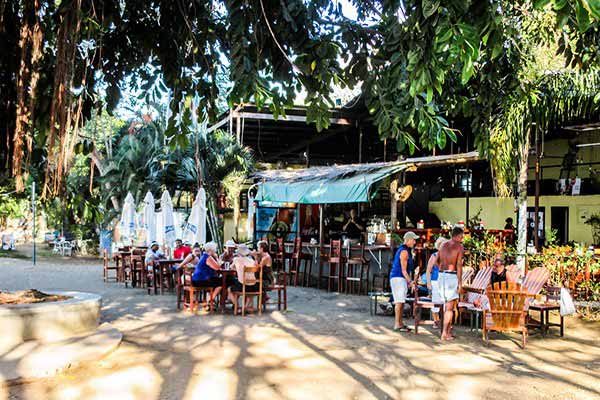 You will never need a jacket here! High season (tourist season) is from November until May. It does not rain here and is quite hot, sometimes reaching 100 F. Humidity is lower in these months due to the lack of rainfall. From June until November it is cooler but the rains start and you get higher humidity. September and October are the wettest months, and you can experience monsoon rains in these months.
Get out when the sun comes up (5 a.m.) when it's cooler. Between the hours of 11 a.m. and 5 p.m., you might find yourself inside working on a project, meeting others for lunch, or taking a siesta. It gets dark in Coco around 6 p.m. all year round, and you will see many expats reappear after the sun goes down. Sitting on the beach for sunset dinner, drinking, and (hopefully again soon) listening and dancing to live music are the main attractions. In 2019 Coco was host to Costa Rica Blues Festival and the famous Ironman triathlon. Events like these will be coming back.
A great Farmers market happens every Thursday night and Sunday morning at the Garden Bar (a popular expat hangout). This is a great place to buy local art, get fresh veggies and fruit, and see your friends. You will find the community a little older than the surf towns such as Tamarindo and Jaco due to the waters being too calm here to surf.
There are so many ways to get exercise in Coco. You will see many expats walking the beach or fishing in the morning, between the hours of 6 a.m. and 9 a.m. Hiking the hills surrounding Coco, going to one of the four gyms in town, or taking part in pickleball, Zumba, water aerobics, kayaking, bicycling, and yoga at Costa Rica Wellness Retreat are all great ways to get your body moving. Yoga can also be experienced on the beach or even on a SUP!
Many classes and community groups are here also. Learn Spanish, learn how to make Kombucha, learn Reiki, meditate, and more.
There are so many animals for adoption here also. You can find healthy dogs and cats (usually nurtured and vaccinated) and, if you can't adopt, there are organizations such as Four the Love of Paws and Homeless and Helpless, that will gladly accept your donation.
Get Your Free Costa Rica Report Here:
Learn more about Costa Rica and other countries in our daily postcard e-letter. Simply enter your email address below and we'll send you a FREE REPORT – Costa Rica: The Land of Pura Vida
This special guide covers real estate, retirement and more in Costa Rica and is yours free when you sign up for our IL postcards below.
Cost of Living in Playas del Coco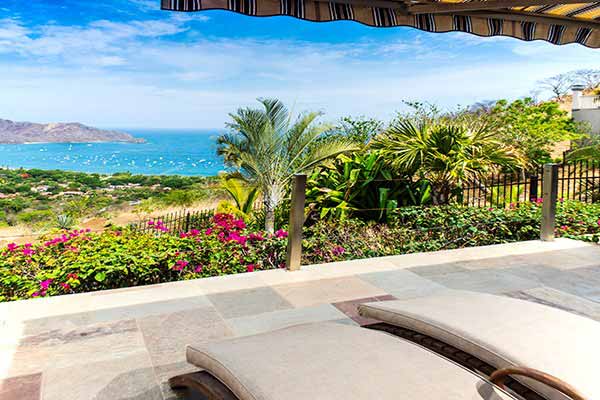 Beach towns are not the cheapest place to live. Prices are higher here than inland, and you will be spending some money on air conditioning—unless you find a hilltop property that captures the ocean breeze (but you will pay more for these locations).
You can choose how much to spend based on where you live and the type of food you purchase, so the below examples can vary.
| | |
| --- | --- |
| Expense (monthly) | U.S. $ |
| Rent (two-bedroom, two-bathroom condo) | $1000 to 1500 |
| Utilities | $100 to $150 |
| Groceries | $250 to $350 |
| Entertainment (bars and restaurants) | $200 to $500 |
| Entertainment (tour and boat excursions) | $150 to $200 |
| Housekeeping (weekly) | $40 to $50 |
| Medical | $100 to $250 |
| Transportation (car, bus, or taxi) | $100 to $175 |
| Monthly Total: | $1,940 to $3,175 |
8 Best Things to Do in Playas del Coco, Costa Rica
By Kathleen Evans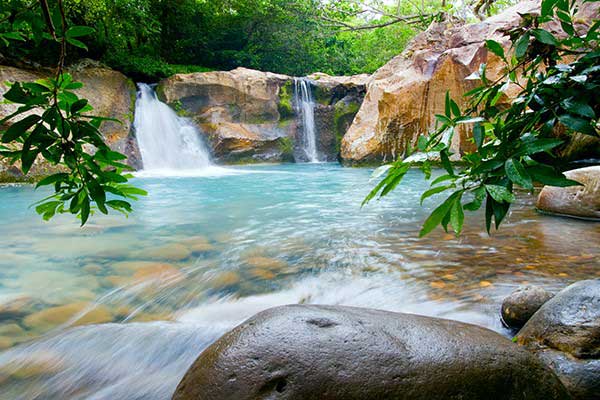 Costa Rica's established beach community of Playas del Coco—simply known as "El Coco" or Coco Beach—earns the distinction of being one of the closest beach communities in Costa Rica to an international airport. You can grab your suitcase at baggage claim at Liberia Airport in Guanacaste, jump in a taxi, and have your toes in the sand with a cold Imperial beer in hand in approximately 30 minutes. This colorful town's close proximity to the airport, healthcare, affordable housing choices, plus its tranquil family-friendly beach, and multiple dining-nightlife options make Coco one of the most popular beaches on the northwest Gold Coast of Guanacaste.
Here you will find expats from around the world as well as plenty of locals giving this former fishing village a vibrant international atmosphere. One of the driest locations in the country, Coco offers lots of sunshine and minimal rainfall making it a fantastic destination for exploring the great outdoors. Here are some of my favorite things to do in the area:
1. Beach Activities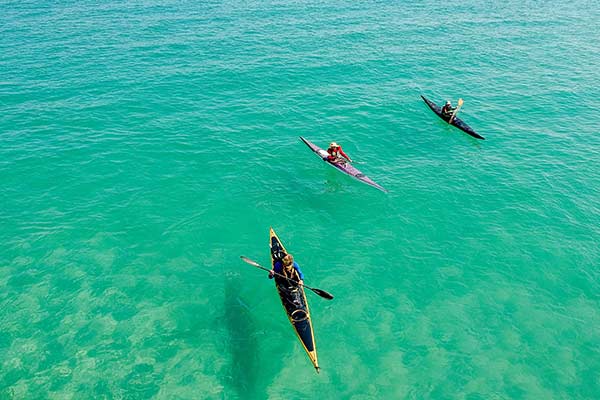 Since Bahia Coco (Coco Bay) features calm waters, it is perfect for families with children of all ages. The arching crescent beach, at just under two miles, is favorable for sunbathing and swimming. A number of small tour companies in town, and around the beach, offer activities such as snorkeling, kayaking, or SUP paddle boarding rentals—all excellent ways to enjoy the smaller waves and to keep fit.
2. Sunset Sail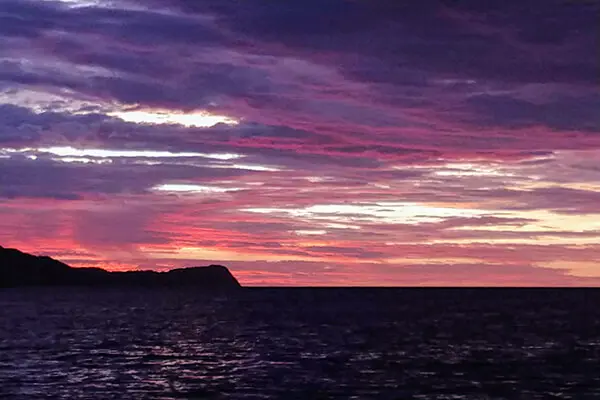 One of the top activities in Coco is an afternoon cruise on a sailboat or catamaran. For one all-inclusive price you can enjoy an afternoon sailing experience, with activities such as snorkeling and swimming. Food and drinks are provided! There are several sailboats in Coco, a great one is Sea Bird Sailing Excursions, and Marlin Del Rey for the big party boat atmosphere. Best to make reservations in advance as these are very popular with tourists.
3. Scuba Diving the Catalina Islands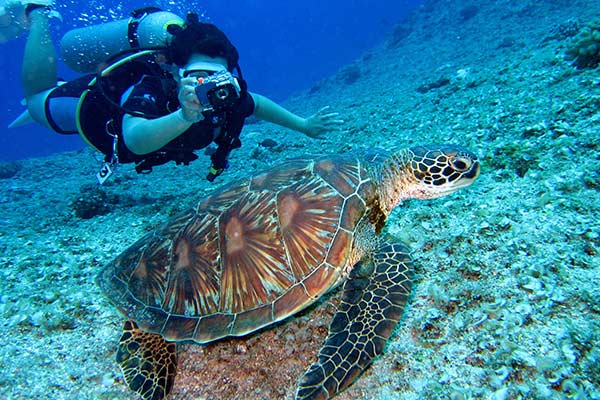 When divers from around the world talk about diving in Costa Rica, one of the tops spots on the list is unquestionably the Catalina Islands. Located just 20 minutes off the coast from Coco, dive tour boats can reach these sites in less than an hour. La Pared (The Wall) is a channel which is best for glimpsing white-tipped reef sharks, eagle ray, and cow ray schools. La Punta (The Point) is a relaxing drift dive with giant stingrays as well as a plethora of other sea life sure to delight any diver. Currents can be strong and some dives are fairly deep (up to 110 feet) so it is not recommended for beginners.
4. In-Shore or Off-Shore Fishing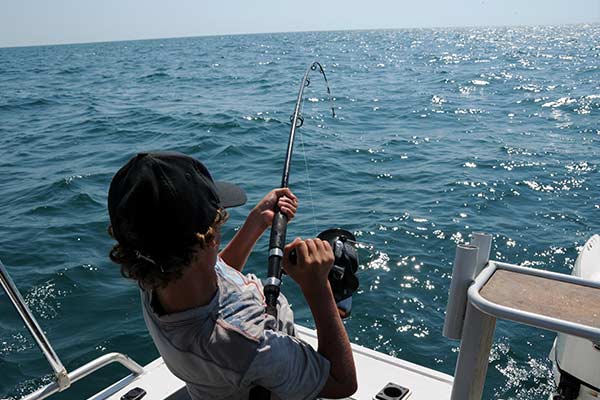 Since Coco has long been a fishing village, to this day the catches here are among the best.  You can take a boat just 20 minutes in-shore to the Papagayo Bay which is one of the most popular and affordable ways to fish here. Or there are many companies that offer deep sea fishing boats off-shore to bring in marlins, mahi mahi, tuna, snapper, sailfish, and more.
Get Your Free Costa Rica Report Here:
Learn more about Costa Rica and other countries in our daily postcard e-letter. Simply enter your email address below and we'll send you a FREE REPORT – Costa Rica: The Land of Pura Vida
This special guide covers real estate, retirement and more in Costa Rica and is yours free when you sign up for our IL postcards below.
5. Sample Local Craft Beers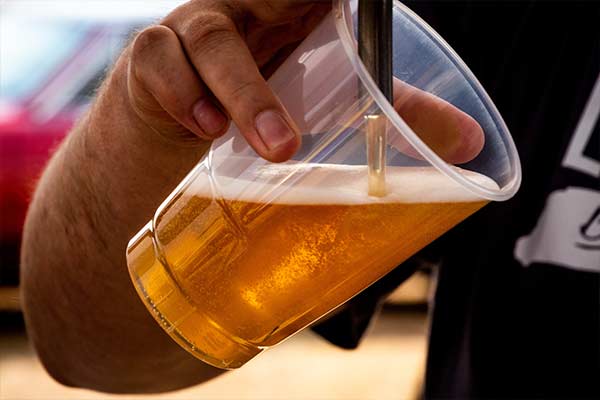 Slow to jump on the craft beer bandwagon in Costa Rica, expats and locals have finally begun crafting local brews and have gained some market share over the last decade. Angry Goats is one of the first microbreweries in Guanacaste and happens to be located in Coco. Opened in 2015, the brewery ferments a number of beers from pale ales to IPA's and hefeweizens to porters. It is sold in a number of restaurants around Guanacaste. You can visit their tasting room in Coco from 1 p.m.-2 a.m.
Within an hour of Coco, you will find a multitude of uniquely Costa Rican experiences….
6. Diamante Eco Adventure Park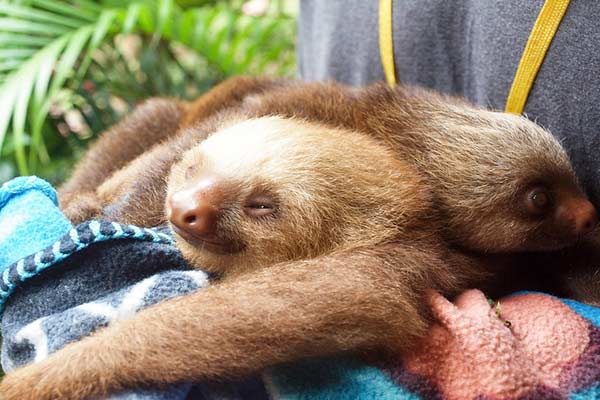 If you are limited on time and want to spend a day immersing yourself with Costa Rica 101, you will find Diamante just 25 minutes southwest from Coco. Here you can experience most of what Costa Rica offers in just one stop. Ziplining on the only dual ocean-view zipline nearly a mile long, beach activities and snorkeling, and an immersive cultural experience where you learn how rural farmers producedsugar cane, coffee, and chocolate.
Diamante is also home to one of my favorite animal sanctuaries in Costa Rica, all animals here are either born into wildlife management programs, or rescued and not able to be safely released back into the wild. You will see all of the native species that make Costa Rica famous, such as sloths, monkeys, pumas, jaguars, toucans, as well as a butterfly observatory. The day includes a full buffet to enjoy local Costa Rican cuisine, too.
7. Rincónde la Vieja National Park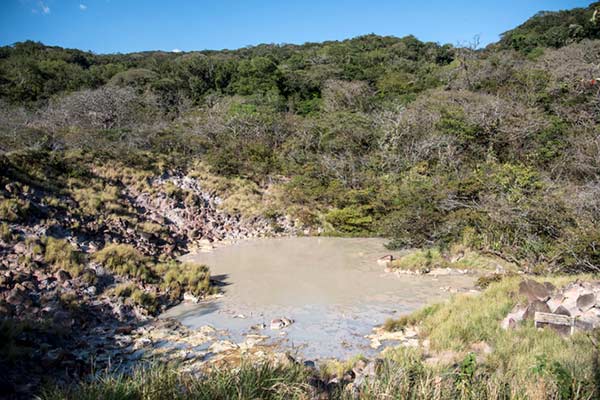 One of Guanacaste's natural gems is this 34,000-acre national park and the active volcano of the same name. Located approximately one hour from Coco, the hikes are relatively easy with the thrill of witnessing volcanic bubbling mud pools. Plus, the flora and fauna are incredibly diverse in this tropical part of the country. The entire surrounding area displays nature at its finest with endless activities such as horseback riding on a real working ranch, white water rafting, waterfalls, hot springs, sulfuric mud baths, and a zipline. Be sure to check with the ranger station for possible trail closures due to volcanic eruption activity.
8. Cataratas Llanos de Cortés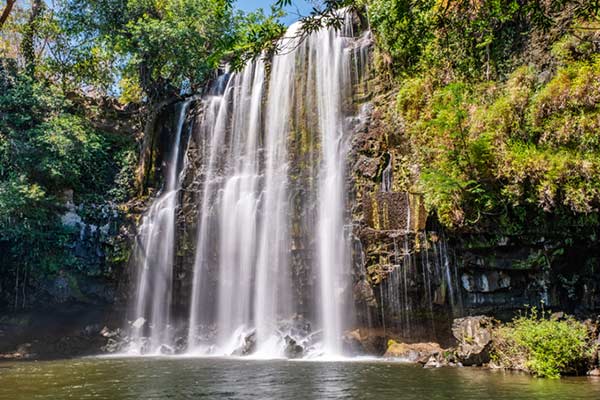 Located in the town of Bagaces, a 20-minute drive south of Liberia off the main highway, you can enjoy a half-day trip to some of the most spectacular waterfalls in Costa Rica. From the moment you start the fairly easy 10-minute hike down, you will hear the roaring power of the waterfalls. Once you reach the bottom you will witness a spectacular 40 foot high, 49 foot wide waterfall. The falls crash into a large natural pool with a sandy beach. The water is a comfortable temperature and the shallow sand-bottom pool is fantastic for swimming. Plan to pack a picnic and spend the afternoon. There is also a small changing facility and restroom at the top.
Expat Communities in Playas del Coco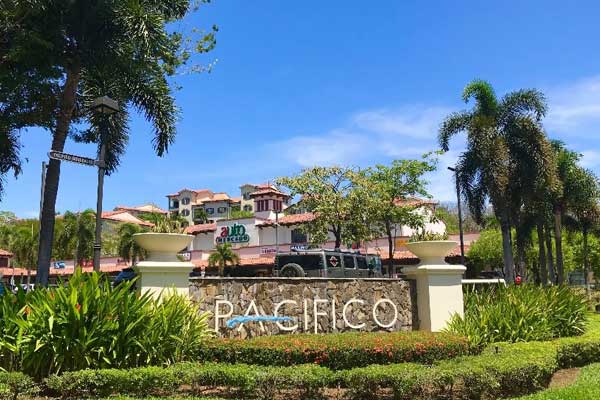 By Jennifer LaCharite
As one of the oldest beach towns in the province of Guanacaste, Playas del Coco has garnered a well-established community of expats over the years. In fact, Playas del Coco, or simply Coco as many call it, has been on International Living Magazine's radar since 1979. Without a doubt, you will not need to reinvent the wheel to settle in here, there have been decades of trailblazers doing the work for you.
Situated along Costa Rica's Gold Coast, Coco Beach has a large community of expats, mostly from Canada and the U.S. These expats have helped shape the community over the years and even established certain neighborhoods and communities within the one-time quiet fishing town. These communities offer the typical comforts of home they have grown accustomed to and their residents enjoy the conveniences that tend to surround these types of communities, such as shopping at stores with familiar foods and brands, and close access to gyms, medical and dental clinics, cafes, and restaurants with various types of international cuisine.
Las Palmas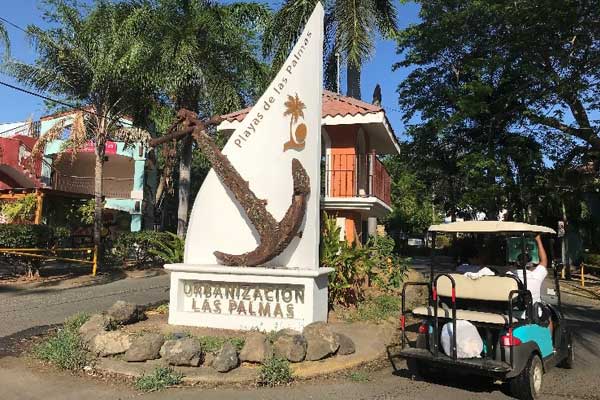 Las Palmas is a popular neighborhood amongst expats in Coco. Situated close to the beach, several dining choices and a minimarket are all within walking distance. The entrance to Las Palmas is flanked by two commercial centers called El Pueblito Norte and El Pueblito Sur. These centers feature a very popular café that serves up smoothies, ice coffee, and delicious lunch items. Several restaurants are serving up Italian, Mexican, and Costa Rican fare, as well as one of the best seafood restaurants in town. There are also real estate offices, a gym, a medical clinic, and a dental clinic. You can walk downtown from here in about 15 minutes or drive your golf cart, as many in this neighborhood like to do. The larger grocery stores are closer to downtown but those without a car get by with the red taxis that tend to sit outside the large stores during the day. Downtown is also where many of the popular expat bars are located, but you will find one popular hangout close by. The Garden Bar is a well-known spot for expats that features live music, farmer's markets twice a week, and group Spanish lessons.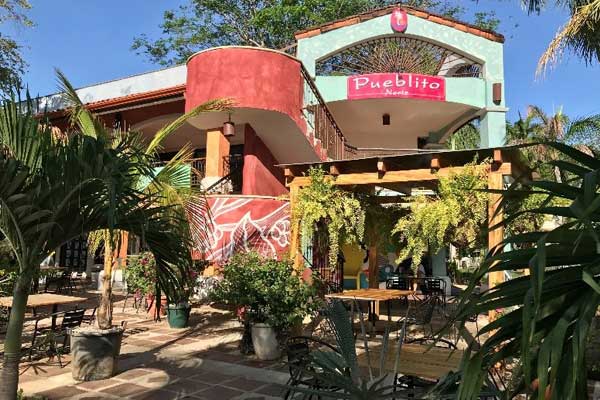 The neighborhood itself has a mix of condos and houses, offering both long-term and short-term rentals. Las Palmas is considered a more budget-friendly expat community in Coco, where people often invest in a studio apartment to rent out during the high season from November to May, and stay there themselves the rest of the year. Yet still, many expats are calling the Las Palmas neighborhood their home year-round.
You can easily find a nice studio apartment to rent here from $650 a month plus electricity that will comfortably accommodate one person or a couple, with access to a shared community pool. You can get a furnished one bedroom for around $800, and a two-bedroom, two bathrooms for close to $1,200 per month. You can often find people advertising these rental opportunities on a popular Facebook page for rentals in Coco. Be aware that prices here tend to depend on whether it's low season or high season. As for buyers, this hot property is going fast and prices are rising quickly. You can get a two-bedroom, two-bathroom condo in Las Palmas starting at around $129,000.
Pacifico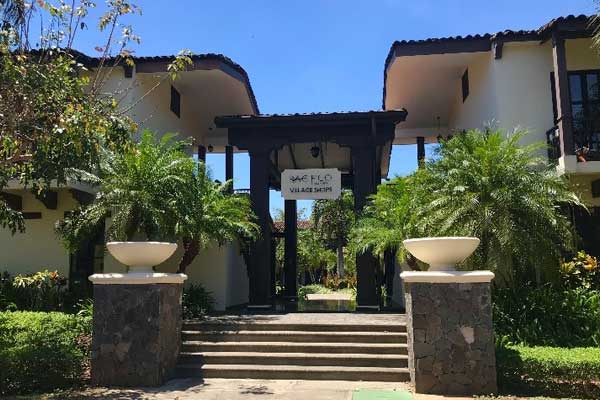 Pacifico is an upscale gated community in Playas del Coco. Covering a large area that begins along the main road in Coco with the Pacifico Village Shops on one side and on the other, Automercado—Coco's largest and most expat-friendly grocery store. Between these shopping centers and restaurants, you will find Pacifico Boulevard, which takes you into the gated community of Pacifico. Here you will find hundreds of residences, including condos, townhouses, and single-family homes, not to mention several lots available for development. Most properties for rent here are managed by a rental management company and tend to be used for short-term rentals, however, there are long-term rentals available. A two-bedroom, two-bathroom condo will likely set you back about $3,000 per month to rent, and $300,000 to buy (resale). Their latest ocean view luxury condo projects will cost hopeful homeowners closer to $1 million.
Expats with a bigger budget love the many amenities that come with a luxury lifestyle like those afforded to members of this neighborhood. There is a fitness center, and a sports multiplex with tennis, basketball, and pickleball courts. There are also several pools available to suit your needs, whether you want a quiet spot to relax, a drink at the poolside bar, or take a splash with the kids and grandkids in the family-style pool. Pacifico caters to families, with play areas for kids and a picnic spot with a waterfall! There are hiking trails and even a dog park. Amenities like these mean HOA fees are on the higher side.
Owners at Pacifico, and those renting, have access to the Pacifico Beach Club, which is right along Coco Beach. Not found within the residence grounds, they even offer a shuttle service to take you to the Beach Club and back home. Talk about service! The Beach Club features a cocktail bar and Latin restaurant, two infinity pools overlooking the Pacific Ocean, a jacuzzi, and private cabanas exclusively reserved for members.
Whether you're on a budget or looking for luxury, there are many options for those seeking an expat community in Playas del Coco.
Featured Image Copyright: ©iStock/CampPhoto