The Joys of Retiring in Costa Rica
Costa Rica is synonymous with the phrase Pura Vida, which literally translates to 'pure life,' and has a 'life is good' feeling. Pura Vida is constantly used in everyday conversation… as an acknowledgment, a greeting, a response, a goodbye, and so much more. This phrase is the essence of Costa Rica, causing many people to fall in love with this country and its culture.
The Pura Vida lifestyle permeates all aspects of life in Costa Rica, whether referring to the affordable cost of living, the mild and tropical climates to choose from, or the friendly communities—with U.S. and Canadian expats, Ticos (a colloquial term for Costa Ricans), and other representatives from around the globe.
If this relaxed, laid-back attitude appeals to you, you need to consider retiring in Costa Rica. This country of 5 million people has Nicaragua to the north, Panama to the south, the Pacific Ocean to the west, and the Caribbean Sea to the east. Its biodiversity highlights why it's known as the rich coast of Central America.
According to the U.S. Department of State, about 70,000 U.S. expatriates live in Costa Rica, many of them as retirees, mainly because Costa Rica has one of the highest living standards in Central America.
With an economy catering to a growing middle class and tourists worldwide, you'll find theaters, galleries, and fine dining in the Central Valley. At the same time, you get pristine (and some pretty remote) tropical beaches while on the coasts.
Preparation
If you plan to live in Costa Rica, there are several options to consider when applying for residency.
The most popular for retirees is the Pensionado, where you must prove a minimum income of at least $1,000 per month from a qualified pension, retirement account, or Social Security. IRAs do not qualify, but certain annuities might.
Another category for those who need more time to prepare for their retirement is the Rentista option. Rentisa visa holders must show an income of at least $2,500 per month for at least two years, guaranteed by a banking institution. Alternatively, a  deposit of $60,000 in an approved Costa Rican bank would also suffice.
The other option is the Inversionista, or investor visa. To qualify, you must invest a minimum of $150,000 into Costa Rica. The investment can be in your home, a vacation property, or a business. Also, a government-approved investment, such as reforestation projects, can qualify.
When one spouse applies and meets the requirements, the other is covered as a dependent. Once your residency is approved, you must register with the Caja, the public healthcare system. Expect to pay 5% to 12% of your monthly income as your Caja contribution. Those not working locally would pay 12% of their declared monthly income as their Caja payment.
Living in Costa Rica is a great reason to start practicing Spanish. You should also become 'fluent' in the metric system and the colón to the dollar exchange rate.
Cost of Living
Costa Rica is one the most expensive of the Central American countries, and yet continues to be one of the most popular destinations for expats. This is largely due to its political stability, and kind people, along with a robust, growing economy.
While Costa Rica may not enjoy the same reduced cost of living as many of its Central American counterparts, you can still enjoy a high standard of living for less than it would cost in the U.S., Canada, or Europe.
How much it will cost, of course, depends on your lifestyle. But many expats report living comfortably on budgets of between $2,000 and $3,500 per month.
Rents generally range from $500 to $2,000+ per month for a small home or condo, to $1,200 to $5,000 for a large house with a spacious yard, depending on location. Rural areas are cheaper, while as would be expected, ocean and urban properties are more expensive.
You won't need to give up anything if you retire to Costa Rica… except the bitter winters. Costa Rica has all the necessary services and infrastructure, including modern appliances, high-speed internet, and cable and satellite TV. Labor costs are low, which makes it easy to employ someone to help with chores, giving you more time to do what you love.
Food prices have increased over the past few years, like in most parts of the world. Shopping at local ferias is often cheaper, especially in the Central Valley. You can stock up on fruit, veggies, and other products, such as seafood, bread, pastries, sweets, and skin care products. You can also shop in bulk at PriceSmart, where prices are lower, yet I always seem to spend way too much every time I go there.
Tony Magee moved to Costa Rica in 2020 from Toronto and is now co-owner of the Visions Art Center in Liberia, Guanacaste. His advice? "Adjust the way you shop and what you buy. Buy local. Paying cash saves credit card fees charged to small business operators, and they may give you a discount.
"Try to live with less. Electricity and water are also expensive. Minimize the use of air conditioners, which may mean choosing to live at a higher altitude. Living near a beach means housing and many other things will cost more due to the tourism market."
Choosing a credit card that doesn't charge international transaction fees while earning cashback makes sense—I use the Capital One card.
You can adjust your life to fit your budget. Below is an example budget of a retired couple who lives in Playa Tamarindo.
| | |
| --- | --- |
| Expenses | $ |
| Rent (a two-bedroom/furnished with pool/a walk from the beach) | $2000 |
| Electricity | $200 |
| Water | $20 |
| Gas | $10 |
| Household help | $100 |
| Internet | $50 |
| Cellphone | $25 |
| Cable/Streaming service | $20 |
| Healthcare (Caja payment) | $200 |
| Transportation (gas, car maintenance, car insurance — about $800/year) | $200 |
| Groceries | $600 |
| Entertainment (dining out and other activities) | $300 |
| Miscellaneous/incidentals | $100 |
| Total | $3825 |
Healthcare
Once you've become a resident, while required to pay into the Caja, you'll find that private medical care can be quite affordable in Costa Rica.
Many doctors speak English, especially in private practice, and have even studied abroad. The most popular private hospitals are Hospital CIMA in Escazú, Hospital Clínica Bíblica in San José, and Hospital La Católica in San José-Guadalupe, all in or around the capital, San José. When living in Guanacaste, San Rafael Arcángel is a full-service private hospital.
High-tech medical and dental advancements are available countrywide, at much more affordable rates than in the U.S. For example, a private clinic in Guanacaste charges $200 for a biopsy and $400 for cryosurgery for cervical dysplasia. I got my cryosurgery in the Caja, which was covered under my monthly payment.
Prescriptions are also more affordable. Expat Lawrence Leslie moved to Quepos 'for good' in March 2023 and was amazed that the U.S. $4800 a month cost of medicine is available in Costa Rica for only $310 a month.
You can pay out-of-pocket cash for private services or decide on the right policy. You can use an international policy from the U.S. or Europe or look into insurance from the Instituto de Seguro Nacional (INS) or through Blue Cross/Blue Shield, BMI/Aetna, or Cigna.
Private doctor visits cost between $40 to $60, and a specialist can run from $80 to $100. Some doctors will even do house calls. Tests, like ultrasounds, cost $75.
The United Nations has ranked Costa Rica in the top 20 for world healthcare. On top of that, Costa Rica boasts one of the world's Blue Zones, illustrating the long-life expectancy in the country—welcome to the land of centenarians.
Due to factors such as people's climate, diet, and socialization habits, many expats get healthier and feel more vibrant after their move. Now that is a Pura Vida vibe.
Elisa Marie Florez, one expat shared, "We don't live here. We thrive here! I'm living my dream in paradise and loving every single day. I wake up and enjoy the jungle, ocean, birds, monkeys, and healthy food."
Safety
You need to take safety into account regardless of where you live. Petty theft is a problem around the globe, and it's something to be aware of in Costa Rica, too.
Being alert and aware of your surroundings is always vital when out and about. Keep your valuables, including electronics, out of sight when walking around the city. Don't leave bags in your car. When on the beach, don't leave your phones or wallets on your towel when going in the water.
There are also many bank scams circulating in the country. Your bank will never ask for your card number over the phone, so never divulge any information over the phone.
Although I've heard about increased crime in the last few years, I continue to feel safe and believe it's the best place to raise my children.
If you need help, ask. Get different perspectives by asking opinions from Ticos and Gringos alike. Many expats recommend learning Spanish and share that their Costa Rican lives took a major turn for the better when they could converse easily. Making friends with Ticos helps you immerse into their culture and learn how they live.
Popular Destinations
When deciding where to move, dividing Costa Rica into regions to visit will narrow down your choices.
It's essential to do your own research. Start by reading about the different areas online and looking for rentals/properties there. The next step is to plan a scouting trip to connect with locals and get a real feel for the places on your list. It's always a good idea to check out an area during its rainy and dry seasons to experience how the climate changes throughout the year.
San Jose and the Central Valley offer a temperate climate and access to the country's best medical care and shopping. Yet you can enjoy a rural lifestyle within an hour of these amenities.
Suppose you prefer a spring-like climate year-round, small towns where everybody knows everybody, a growing expat community, and a beautiful lake view. Then it's time to research Lake Arenal.
Or a rainforest full of wildlife, remote deserted beaches, and quiet small towns may be calling your name. Then the Southern (Pacific) Zone should be your first stop.
For drier weather near the beach, with a bustling resort atmosphere including plenty of nightlife, entertainment options, and great dining on the Northern Pacific Coast, check out the popular Gold Coast… where I live (right outside Playa Tamarindo).
Living in a small town by the beach focusing on yoga, natural healing, surfing, and organic farming can be found on the southern Nicoya Peninsula.
And the Central Pacific Coast offers shopping, dining, entertainment, and more. This convenient location makes it close to shopping and the best medical care in the country in San Jose, the capital.
If a healing vibe in an undeveloped, unspoiled, bohemian area is what you are looking for, then you should research the Caribbean Coast; it's the most laid-back region in Costa Rica, where the deserted beaches meet a jungle full of wildlife.
Conclusion
There are so many reasons retirees choose Costa Rica, including its excellent healthcare, high-speed internet (even in seemingly remote areas), reliable electrical service, clean water you can drink from the tap, and good cell phone coverage.
In addition to its natural beauty, culture, welcoming attitude of the locals, and convenience, Costa Rica attracts many expats with its stunning scenery (my favorites being the colorful splashes of colors in the sky at sunset and the vibrant, lush green leaves on the trees in the rainy season) and slower pace of life.
Get Your Free Costa Rica Report Here:
Learn more about Costa Rica and other countries in our daily postcard e-letter. Simply enter your email address below and we'll send you a FREE REPORT – Costa Rica: The Land of Pura Vida
This special guide covers real estate, retirement and more in Costa Rica and is yours free when you sign up for our IL postcards below.
How to Retire in Costa Rica: 10 Steps to Follow
Step 1 – Do Some Basic Research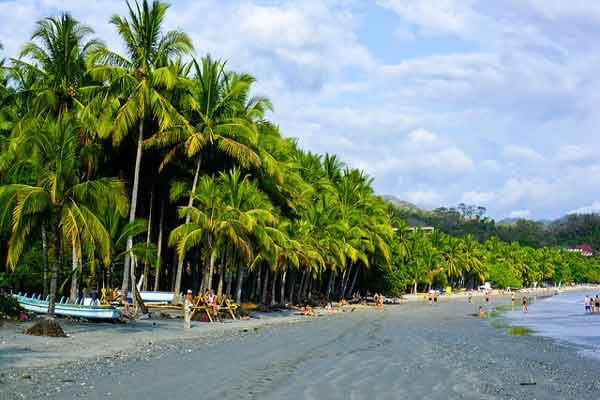 Expats are attracted to Costa Rica for numerous reasons, which include the low cost of living, excellent healthcare, modern telecommunications structure, beautiful beaches, rainforests, lush valleys, and cool mountains…not to mention the theaters, art galleries, and fine dining. There are more than 16,000 U.S. expats living in Costa Rica and many well-established expat communities.
Tucked between Nicaragua to the north, Panama to the south, the Pacific Ocean to the west, and the Caribbean Sea to the east, Costa Rica may truly have it all. Read on to find out more about this beautiful country and why we think it should be at the top of your retirement destinations list. Here's some fast facts to get you started:
Location: Central America, bordering both the Caribbean Sea and the North Pacific Ocean, between Nicaragua and Panama.
Area: 19,730 square miles (51,100 square kilometers). Slightly smaller than West Virginia
Population: 5,204,411 (2022 est.)
Capital: San Jose
Currency: Costa Rica uses the Costa Rican Colon $1= 654.8 CRC (August 2022)
Climate: tropical and subtropical; dry season (December to April); rainy season (May to November); cooler in highlands
Language: Spanish (official), English
Government: Democratic republic.
Head of Government: President Rodrigo Chaves Robles (since 8 May 2022);
Religion: Roman Catholic 47.5%, Evangelical and Pentecostal 19.8%, Jehovah's Witness 1.4%, other Protestant 1.2%, other 3.1%, none 27% (2021 est.)
Time Zone:  UTC-6 (1 hour behind Washington, DC during Standard Time)
Step 2 – Make a list of your personal priorities and preferences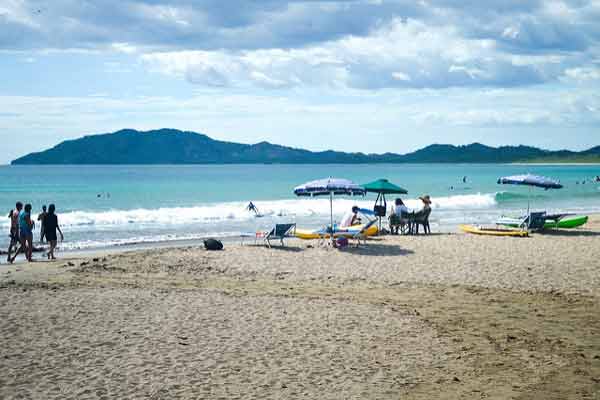 "Where is the best place to live in Costa Rica?" This is perhaps the question we get the most. It would be fun for us to decide for you, but this is one decision we'll leave up to you.
Here is a list of key issues for expatriates. Keep in mind the ones that pertain to you as you consider each city or region on your list:
• Cost of living
• Climate
• Quality of healthcare facilities
• Infrastructure (water, power, telecommunications)
• Educational facilities
• Recreation and entertainment
• Safety and stability
• Tax or other business or property incentives
• Cultural and outdoor activities
• Size of expat community
• Accessibility to the rest of North America
• Cost of real estate
We've met more than one expat who made a decision based on cheap real estate alone, and ended up unhappy. It's important to find a place that satisfies more than a few of the above priorities.
Step 3 – Make a list of top destinations in Costa Rica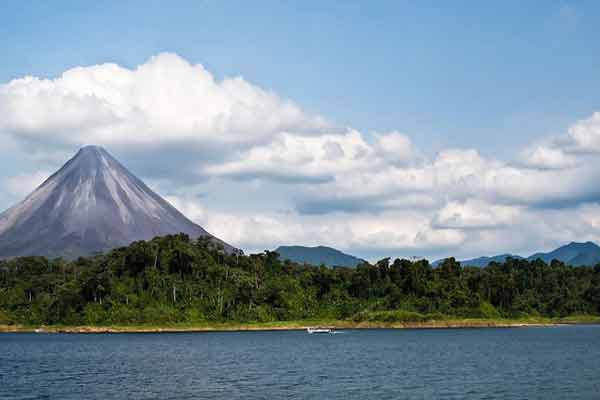 Though Costa Rica is a small country, there is tremendous variety of landscapes, lifestyles, and climates in each of its regions. Whether you want to live in a bustling market town, in a rural village, on your own farm, in the jungle, on the beach, in a cliff-side ocean-view condo, or on top of a mountain with 100-mile views—you can find your dream location in Costa Rica.
• Living in the Central Valley means you'll have easy access to the amenities of the capital, San José.
• In Costa Rica's Arenal region, about three hours northwest of the capital in the Northern Highlands region, you'll find Lake Arenal and the charming villages of Nuevo Arenal and Tilarán. Here expats have settled on the green hills rising from the lakeshore.
• There's the Gold Coast on the north Pacific, which is home to many expat enclaves like Tamarindo, Playa Flamingo, and Playas del Coco, as well as sleepy fishing villages, surfing hotspots, resort towns, and more.
• If you're a beach lover and have a bohemian streak, you might check out the Nicoya Peninsula, which juts out into the Pacific. The funky beach towns of Nosara, Samara, Malpais, and Montezuma are centers for yoga, surfing, and just plain relaxing on the beach.
• Switching coasts, we come to the laidback Caribbean side of Costa Rica. Thanks to the many Jamaican immigrants in the area and lack of any large-scale development, it has a genuine island vibe. And many locals speak English.
• Finally, we come to the Central Pacific, a region that offers quick access to the shopping and medical care in the Central Valley, with some of the most beautiful beaches in Costa Rica in your backyard. Jacó is a major resort town and expat hotspot, a walkable community with a plethora of bars, restaurants, and nightspots.
Step 4 – Consider the pluses and minuses of each location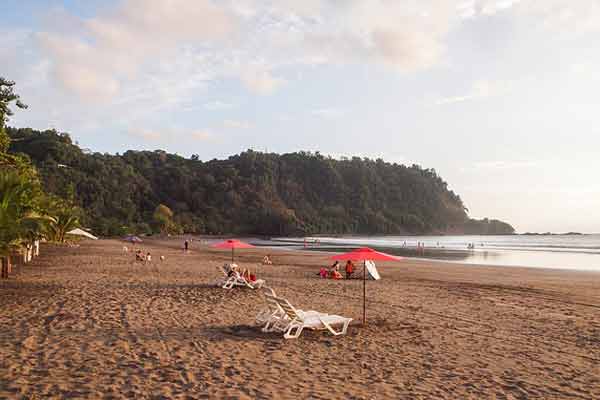 There are a few things you can do to start preparing now. For general information on Costa Rica-related issues, be sure to browse the Costa Rica pages on International Living's website (http://internationalliving.com/countries/costa-rica). You'll be able to read articles on different areas of Costa Rica, view videos, and learn about nitty-gritty topics like residency, taxes, and real estate.
You should check out our Costa Rica Facebook page. This is a great way to get in touch with other IL readers and all our editors. Plus it's full of fun and interesting photos, videos and much more. Find us at www.facebook.com/internationallivingcostarica.
Step 5 – Apply for your visa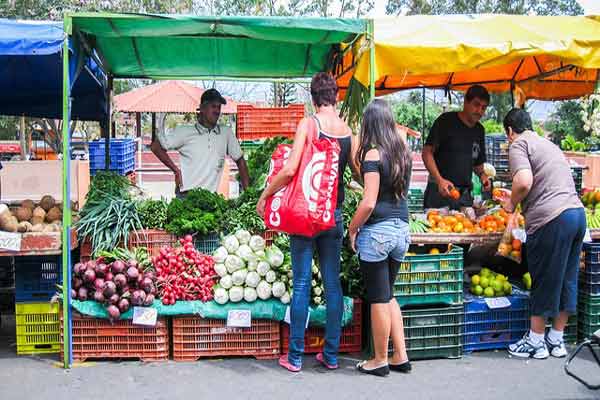 U.S. and Canadian citizens do not require a visa to enter Costa Rica as a tourist. An immigration validation will be stamped into the passport upon entry, and this provides proof of legal status in the country. You can renew that tourist visa indefinitely by leaving the country and re-entering before you tourist visa expires. This can be a great option if you travel to Costa Rica to scout out the country and find out if it's a good fit. But if you plan to live in Costa Rica full-time, it's best to pursue legal residence.
Here are some of the more popular residence options.
• Pensionado Program: It requires proof that you have at least $1,000 a month in income from a Social Security, disability, a pension, or other retirement plan that is guaranteed for life. You won't be able to work as an employee in Costa Rica, but you can own a company and receive dividends from it, as well as work online or as a freelancer with clients and/or customers outside of the country. One spouse applies and must prove that income; the other spouse is the dependent.
• The Rentista Program is for people without a fixed retirement income. It requires proof of $2,500 monthly income for at least two years or a $60,000 deposit in a Costa Rican bank approved by immigration authorities.
• If you want to invest at least $200,000 in Costa Rica, you can become a resident under the Inversionista Program, which applies only to investors, not their families.
And, by the way, after three years as a temporary resident in one of the categories above, you can apply for permanent resident status.
Step 6 – Meet the tax man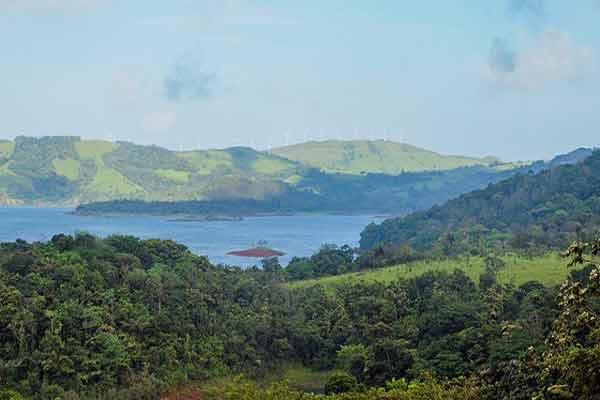 Actually, we're talking about two tax men: the one from your home country and the one from Costa Rica. You soon may have a new tax obligation, but don't forget that American citizens (for example) are never free of their old one.
When you move overseas, unfortunately your U.S. tax obligations do not get left behind. U.S. citizens are taxed on their income worldwide, so even though you may not be living and working in the U.S., you will still need to fill out a tax return each year. As an expat, you will be entitled to some tax breaks. So, get advice from a U.S. tax expert who knows about things like the income exemption for non-resident citizens and the benefits of an offshore corporation.
You should also consider consulting a Costa Rican attorney or tax expert, especially if you intend to invest, start a business, or otherwise earn an income in Costa Rica. Make sure you understand what your tax burden will be before you take up residency in Costa Rica.
Step 7: Decide how you're going to use your new home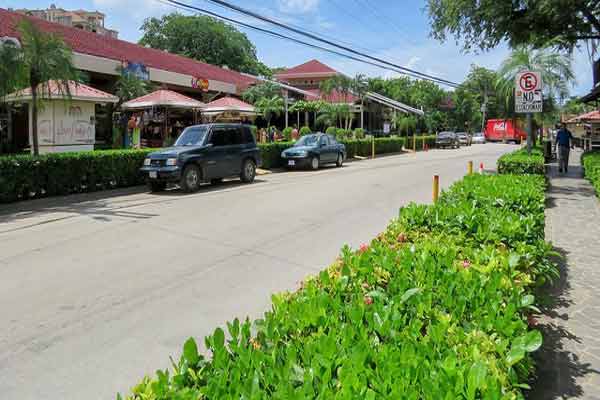 If you haven't done so already, consider whether you want to pull up all roots and move to Costa Rica full-time, or whether you want to live here part-time.
Will you bring your family with you or will loved ones visit you in Costa Rica often? Do you have a college-age kid who will need a room when he or she comes to Costa Rica? And will you be bringing any pets?
Also, you'll need to decide whether you're keeping a property of some sort back home. If so, you'll need to think about caretakers or management companies to help maintain and keep your property or properties secure while you're gone.
These decisions will also affect what you take with you when you move, and also the type of visa you'll want, if any. Which leads us to…
Step 8 – Pick a place and decide what's going with you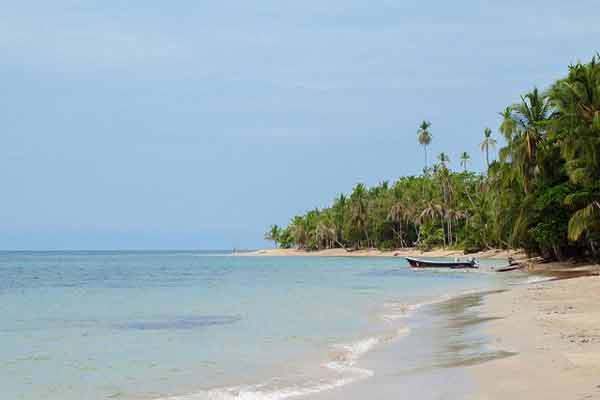 Here's where you set a date for your move and decide whether you want to ship your household belongings with you or buy new ones when you arrive. Whether or not to ship depends mostly on the hassle factor. Packing and shipping a household full of stuff across borders can be a lot of trouble and expense.
Of course, there may be items that you want to bring for sentimental reasons, but you don't have to ship every household item. Furniture, kitchen and laundry appliances, beds, lamps, and bureaus—it's all here, at a variety of price points.
We advise you to think long and hard about whether to ship your goods, evaluating the cost (and bother) of shipping versus the low cost of buying in Costa Rica. There's no hard-and-fast answer here; it's a very personal choice.
Step 9 – Rent a home in your chosen haven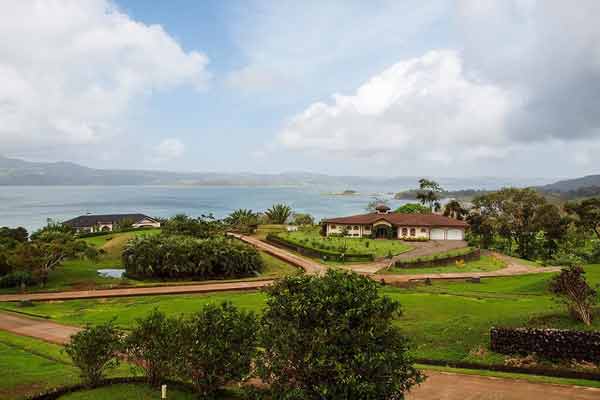 Rent for six months to a year before committing to a destination completely. Renting allows you to check out a neighborhood before committing to it. It also allows you to check out different types of housing.
If you decide to buy rather than rent, then do so with an eye to the property's re-sale potential and recognize that in today's market it may not sell quickly if you do decide it doesn't suit you.
Step 10 – Make the move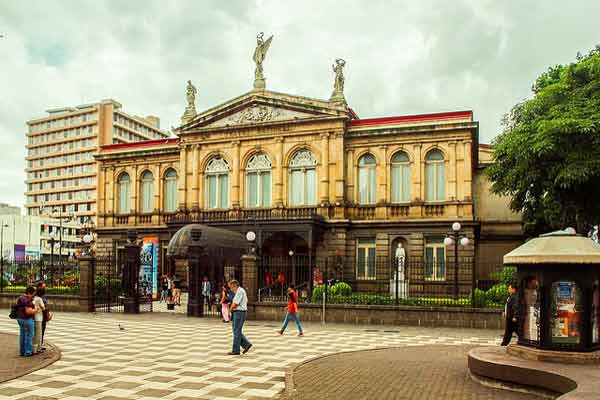 Once all the hard work is over, it's time to start exploring your new home.
Flying to Costa Rica has become easier in recent years, thanks to improvements in its airports and a growing number of airlines that serve them. Major airlines that fly from the U.S. to Costa Rica include Aeroméxico, American Airlines, Alaska Airlines, Copa, Delta, Frontier Airlines, JetBlue, Spirit Airlines, Sun Country Airlines, Southwest Airlines, United Airlines and Volaris.
Fares vary widely, depending on such factors as the day of the week and time of year and how far in advance you make reservations.
Remember: A move is just a move.
Yes, your move is important—very important. But don't forget that in the end it's just a move, and you've probably moved before.
You know the deal… If you find a better place, you can always move on…or even move back. But you'll never be able to recover any years spent hesitating. When asked, most expats will tell you: their biggest regret is that they didn't do it sooner.