North Pacific Coast, Costa Rica
Costa Rica's North Pacific Coast, also known as the Gold Coast, has been an expat haven for decades thanks to a dry and warm climate, beautiful beaches, and a laid-back lifestyle. In towns like Playa Flamingo, Playas del Coco, and Tamarindo, you have walkable seaside villages, expat enclaves where foreign residents of all nationalities have started new lives and, in some cases, businesses.
Surfers and sportsfisherman were the first to explore this region, but today visitors of all ages fall in love with the area…some deciding to call it home. There are plenty of amenities like world-class golf, high-quality medical care, stores full of imported items, top-notch restaurants, and much more.
The province of Guanacaste lures new residents with its beautiful coast, world-class surfing, dramatic ocean views, and endless opportunities for fishing, swimming, golfing, yachting, horseback riding, or just sunning yourself on the beach. A former fishing village, Playas del Coco is morphing into the major coastal hub of north Guanacaste. Its main road is paved and the airport at Liberia is only a short drive away. Shopping seems to get better every day and the atmosphere at night is lively. There is also a bank, clinic, and supermarket in Playas del Coco.
Those looking for a beautiful, unspoiled beachfront setting, as well as a sizeable community of expats, should find living in Playa Flamingo to be a good match. Originally called Playa Blanca, Flamingo has undergone careful development, producing luxury residences and a wide variety of essential services.
Retire on the North Pacific Coast, Costa Rica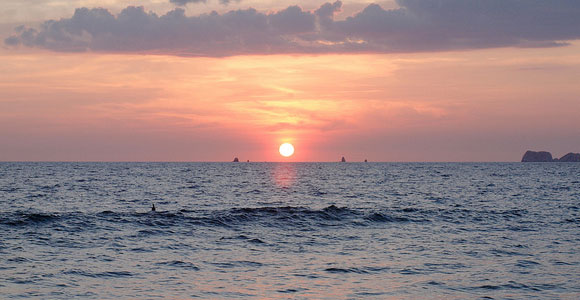 New residents to Guanacaste come from North America, France, Germany, Italy, Argentina, and many other countries. All of which gives many parts of the province a cosmopolitan ambiance.
The area also has a recently expanded first-rate international airport (Aeropuerto Internacional Daniel Oduber Quirós near Liberia) and a top school (the Country Day School-Guanacaste in Brasilito). A new CIMA hospital (a branch of one of the best private hospitals in the capital, San Jose)near the airport is designed to include a heliport and a complex for 42 medical offices, six commercial spaces, a pharmacy, and a food court. Right now the hospital is operational, including an emergency room, with the medical offices and the satellite development still in process.
In Flamingo, there's also golf, world-class fishing, and an excellent marina. Located between Playas del Coco to the north and Tamarindo to the south, Flamingo is less than 50 miles from the Liberia airport. San José, Costa Rica's capital, is a five-hour drive away.
The homes and condos in Flamingo are clustered on a small peninsula jutting out into the Pacific. The rock rises steeply from the water, so you'll be living on the side of a hill. No big piece of property or large outdoor areas. But you get better views that way. The nearby community of Potrero offers homes on larger lots – and you can still walk to the beach.
In Tamarindo everybody knows everybody. Long-term expats number in the hundreds. It's a walkable little place—you can't stroll through town without stopping several times to talk with friends—and the "Main Street" is lined with shops, cafés, and restaurants run by Costa Ricans, Israelis, Argentinians, Italians, Americans, Canadians, and a dozen other nationalities.
Tamarindo is in the middle of one of the most popular tourist destinations in Costa Rica—but despite that, it offers small-town living. Life here is simple and laid-back.
In Sámara smaller hotels are the norm. But some good restaurants run by expats from all over the world have brought Mexican, Thai, Spanish, and other cuisines; you'll even find vegetarian, vegan, and organic options. And it's still a working fishing town. The town's fishing fleet, small open boats, head out into the bay and beyond—the day's catch can be bought right off the boat each afternoon as the boats come in.
Lifestyle on the North Pacific Coast, Costa Rica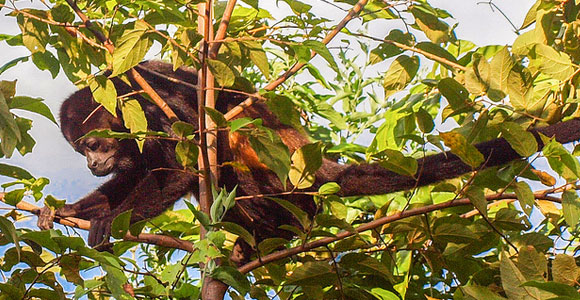 Unlike the Central Valley, the sun shines nearly every day on the North Pacific Coast and it rains less often. It's also warmer, with temperatures usually in the high 80s or low 90s. That means the landscape isn't as lush as it is in most other areas of the country, but residents rarely complain.
Playa Flamingo is a quiet and private neighborhood. At the bottom of the hill there are a few hotels and a small all-inclusive resort. Next door is a shopping plaza with a car rental agency, some boutiques, and a few excellent restaurants. Around the corner is a tiny grocery store where you can get essentials.
Major shopping trips can be done in nearby towns like Potrero to the north, which also has a great fruit and vegetable vendor—look for the stand on the side of the main road into town. Fresh fish can be had from, who else but the local "fish guy," who drives around town slowly in his refrigerated truck. Flag him down to buy tuna or mahi, just $10 for two pounds. If you'd like, make arrangements for him to stop at your house each week.
In Tamarindo you can forget the drudgery of walking up and down the aisles of grocery stores full of expensive, processed and preservative-filled food. Side by side with the souvenir shops downtown are the small businesses frequented by locals. You can't buy everything in one place. And you're on foot. So you're forced to slow down and enjoy the place you live.
Like most small beach towns, Sámara is a place to relax and enjoy the sun, strolling on the palm-lined beach or enjoying the spectacular sunset each evening. It's low-key Bohemian. Tank tops and board shorts are the preferred dress. There are plenty of surfers attracted by the steady waves. And for those who prefer to stay on shore and admire the clear blue waters, there are several on-the-beach, your-feet-in-the-sand bars and restaurants.
Real Estate on the North Pacific Coast, Costa Rica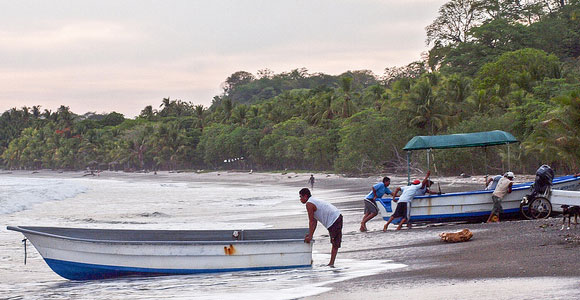 Real estate prices here are understandably higher than some other places in Costa Rica. You can easily spend several million dollars on an oceanfront estate, and houses with only a view of the sea are often nearly as pricey.
But property shoppers can find plenty of bargains by looking just a short distance from the coast, at condos, or even along the coast but away from the chic expat communities around Flamingo Beach and Tamarindo.
Here are some recent property examples:
A two-bedroom house just 10 minutes from the beach near Villarreal (about five minutes inland from Tamarindo) was recently on sale for $160,000. Also, in Villarreal is a modern one-bedroom condo for just $114,000.
A small house just six blocks from the beach in the Potrero/Flamingo area was recently for sale. The air-conditioned residence has two bedrooms, one bathroom, and a kitchenette and there's plenty of room for expansion. It's also close to schools and shops. Price: $95,000.
Lots of just under a quarter of an acre and less than a minute from the beach in the Tamarindo area were recently for sale. The sandy beach is swimmer-friendly, and nearby are plenty of opportunities for surfing. An 18-hole golf course is just a short drive away as are restaurants, banks, and a market. Price: $150,000.
Only a five-minute walk to Playa Hermosa, houses recently for sale have either three or four bedrooms and two or three bathrooms. On 8,072-square-foot lots, the houses feature granite counter tops and elegant wood cabinets. Among other amenities, the common area has a large pool, pavilion, barbecue, and a patio. Price: $160,000.
With a roof deck that overlooks the ocean, a two-bedroom, two-bathroom condo, just a half a block from the beach at Tamarindo was for sale. The residence, which is air-conditioned and has a balcony, is located close to properties that cost up to $2 million. Price $175,000. (Other units sell for $125,000 and $215,000.)
Cost of Living on the North Pacific Coast, Costa Rica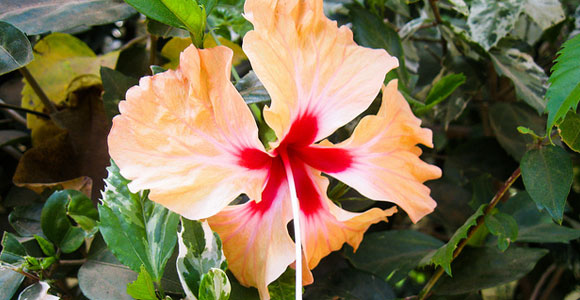 Most American, Canadian, and European expats in Costa Rica spend much less money on day-to-day expenses than they do in their home countries. But because of a higher-priced colón and persistent inflation, the cost of living for expats in Costa Rica has recently been increasing at a rate that experts say is between 10% and 15% a year.
Sample monthly budget for a couple on the North Pacific Coast in Costa Rica:
| | |
| --- | --- |
| | U.S. $ |
| Housing (rental of a furnished, two-bedroom apartment) | $700 |
| Utilities (including phone, electric, water, Internet, and cable TV) | $250 |
| Maid (twice a week) | $40 |
| Groceries | $300 |
| Maintenance and fuel for one car | $140 |
| Entertainment (two people dining out eight times a month at top restaurants or other entertainment) | $250 |
| Health care (four $50 visits to a doctor per year for two people, divided by 12 months) | $33 |
| Total per month: | $1,783 |