One of the great appeals of Costa Rica real estate comes from the advantageous property laws offered by this beautiful Central American nation. Property laws in Costa Rica are the same for nationals and foreigners. You don't need to live in the country to own land or property, and the country has no property tax. All property titles are registered with the Registro Publico. The country practices a "first in time, first in rights" policy, so if you have your eye on a property, you'll want to hire a lawyer or real estate broker to research the title for you, or research it carefully yourself. You'd hate to be all settled in and get a knock on the door from someone who holds claim to the title going back a few generations! Title insurance is available in Costa Rica, and we highly recommend that you purchase it when you buy property here .
Puntarenas is the province that encompasses the Central and South Pacific Coasts, and it is more developed than other coastal areas in Costa Rica. It has some terrific restaurants, popular surfing beaches, moderately priced hotels, and a wide range of real estate that's usually less expensive than comparable property to the north.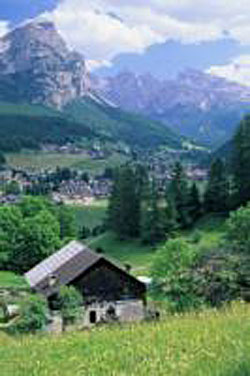 A few Central Pacific towns—Playa del Jacó, for example—have become so popular that they remind some people of Fort Lauderdale, Florida. The comparison is a bit unjust, although you'll often hear singing in the streets on weekends.
And even Jacó isn't far from smaller towns where you can enjoy the charm and serenity of a tropical coast. Further south is Dominical, a gorgeous port city with blue-green water on one side and lush tropical hills on the other. Surfers have long been enthusiastic about Dominical because of its consistently good waves. Nature-lovers also appreciate the former fishing village because the area is home to hundreds of exotic animals, including parrots, sloths, toucans, iguanas, monkeys, and wild cats.
The South Pacific Coast stretches from Dominical to the Panama border, an area with beautiful beaches, some of the world's best fishing, and vast national parks with exotic wildlife. Even better, it hasn't been spoiled by tourists.
Development of the South Pacific Coast has been held back for one main reason—accessibility. New construction on Costa Rica's southern highway, known as the Costanera, along the Pacific Coast was recently completed, cutting the driving time along the coast.
Recent Central and South Pacific property listings:
A three-bedroom house in Sierpe de Osa on the South Pacific Coast. The three-bedroom, one-bathroom residence has a large kitchen and a comfortable front porch. The river town where it's located is small but has charming cafés, a hotel, supermarket, and a bakery. It's also near the soon-to-be expanded airport at Palmar Sur. Price:$69,500.
A small waterfront house in Playa Guapil, just north of Dominical. The two-story, 1,291-square-foot residence has one bedroom and two bathrooms. The area has some of the best beaches on the Pacific Coast, whether they're for surfing, fishing, or just lying in the sun. Price:$135,000.
Lake Arenal
If you prefer the serenity of a lakeside community to living on the coast or enjoying the conveniences of the Central Valley, then consider Costa Rica's Arenal area. For many decades the region's natural beauty has attracted tourists. And it's not just the site of the Arenal Volcano—you also have the ravishing Lake Arenal and the charming villages of Nuevo Arenal and Tilarán.
Today the area—particularly around Nuevo Arenal—is also attracting upscale property shoppers. During the day, residents often enjoy fishing in the lake, horseback riding, or hiking in the forest amid rare plants and exotic animals. Although relatively small, the town has some great restaurants, nightclubs, and cafés as well as a health clinic, hotels, and banks. Tilarán is somewhat less developed.
For many residents, Arenal's remoteness is both an advantage and a drawback. The region is on the border of Alajuela and Guanacaste provinces, which is a drive of several hours from the Central Valley or from the airport in Liberia, although van service is readily available at the airport.
Recent Arenal property listings:
A recently-renovated Spanish-style villa in the Los Flores neighborhood. This two-bedroom, one-bathroom house also has a kitchen, laundry room, and living room and sits on a lot of 3,703 square feet. Price:$90,000.
A two-bedroom, lake-view house built in the Spanish colonial style. Located in Nuevo Arenal, this 1,374-square-foot house has a living room, dining room, kitchen, two bathrooms, and a covered patio. Floors are ceramic throughout the house. Price:$177,000.
Purchasing procedure for Real Estate in Costa Rica
As a general rule, don't delay in making an offer once you find the property you want to buy. The market in Costa Rica is simply too strong to wait. On the other hand, don't buy property you haven't actually visited. No matter how much research you do—talking with knowledgeable friends, looking at pictures, or getting information from the Internet—never buy from a developer or individual unless you've actually visited the condo, house, or land.
Similarly, buy only what you see—not what a developer or real estate agent may promise. Many developers, for example, talk about plans for new roads, clubhouses, golf courses, or marinas. But a lot can go wrong, even with the best developments. To protect yourself, don't figure tomorrow's features into the price you offer today.
As you would do when buying property elsewhere, don't hesitate to ask for a reduction in price if parts of the house are in disrepair or look as though they may need repairs in the near future. In Costa Rica, ask for a discount—perhaps as much as $2,000—if the residence lacks a telephone. New phones are difficult to get.
Buying restrictions
There are no restrictions on foreign property ownership as such, although no one can own property with 50 meters of the ocean, and for the next 150 meters real estate comes under Maritime Zone laws. These laws permit development only under government "concession." This means that anyone shopping for property should be doubly cautious about buying oceanfront real estate, including condos. Before entering into a transaction, insist that your attorney verify that the title is legally consistent with Maritime Zone regulations.
*Prices as of 2013
Why Buy Real Estate In Costa Rica?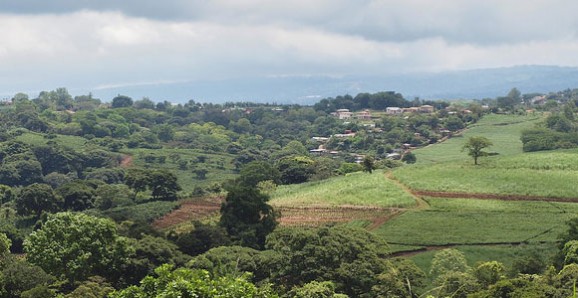 A couple of decades ago, Costa Rica was near the top of the list for almost anyone interested in a "second home in the sun." Then things started to change. Prices rose, the bureaucracy became stifling, and the country abandoned its famed pensionado program that provided financial incentives to foreigners on a fixed income.
Today the situation is improving for the foreign investor. Prices have leveled off throughout the country, though cars and some other items are still unreasonably expensive. The bureaucracy is far from streamlined, but it's forging ahead with transportation improvements, as well as reformed property rules that will make title searches more efficient. You can now live in a growing number of inexpensive areas that were once too remote to consider before highway and airport improvements. And if you want to apply for residency in Costa Rica, you can now make the application from your home country.
Costa Rica has a stable government, a well-educated populace, and some of the world's most enjoyable activities: fishing, bird-watching, scuba diving, snorkeling, kayaking, surfing, and horseback-riding. And, of course, there are many opportunities to dine and dance under the stars on the beach.
Throughout Costa Rica, the cost of living is moderate. The leading expatriate organization, The Association of Residents of Costa Rica, estimates that a couple that owns a house and car and has no debts can live comfortably on $1,500 to $2,500 a month.
Despite the rise in real estate prices, it's still possible to find a second home in Costa Rica for a fraction of what you'd pay in North America…you just have to look harder. The country's Central Valley continues to attract Americans and Europeans who value gorgeous landscapes, a good climate, and an established expat community.
What Every Costa Rica Real Estate Buyer Should Know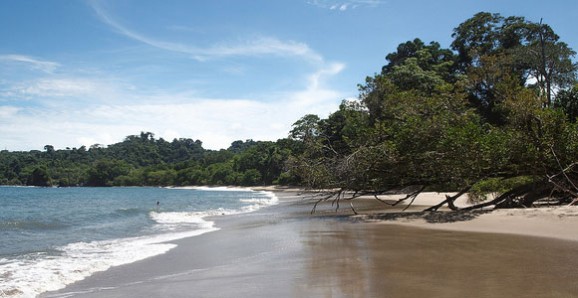 There Are No Restrictions on Foreign Property Ownership
However, no one can own property within 50 meters of the ocean, and for the next 150 meters, real estate comes under maritime zone laws. These laws permit development only under government "concession." This means that anyone shopping for property should be doubly cautious about buying oceanfront real estate, including condos. Before entering into a transaction, insist that your attorney assures you that the title is legally consistent with the concession laws.
Title Issues
Though Costa Rica's property regulations are steadily improving, some buyers still wind up with real estate that has a lien or title that can be challenged. For that reason, it's also essential to have your lawyer make a thorough title search and to assures you that when the transaction is completed, you will have a clear title to the property.
Never rely on a seller's assurance or retain an attorney recommended by the seller. Instead, choose your own attorney, one with specific experience in real estate transactions and title searches. To find an attorney, ask for recommendations from your U.S. lawyer, Americans living in Costa Rica, or members of an expat organization such as The Association of Residents of Costa Rica Residents.
Residency Requirements
Depending on how often you plan to visit or live in Costa Rica, it can be necessary to establish legal residency. (Tourist visas are valid for 90 days.)
Many owners of second homes choose either pensionado or rentista status. For pensionado status, you must show proof of monthly income from a qualified pension plan or Social Security benefits of at least $600. For rentista status, you must show proof of at least $1,000 monthly income, as well as evidence that the income will continue for the next five years.
Financing
Many owners and developers will finance up to about 70% of your real estate purchase, as will a few international banks in Costa Rica. The rate is usually about two or three points above what you'd pay in North America. The best move is to consult with your U.S. accountant or financial adviser before deciding on how to handle financing.
Costa Rican Title Insurance
Costa Rica has little restrictions on the ownership of property but does, however, have a complex legal system that governs the ownership of property and the transfer of titles.
Don't be scared off by the complexity of it though, because many excellent attorneys specialize in streamlining the process for comparatively modest fees.
Yet even after your lawyer assures you that the title to the property you plan to buy is clean and valid, it's still wise to take out title insurance.
Mistakes do happen, especially when dealing with government bureaucracy and, of course, after mistakes happen there's often little you can do unless you have a good title policy. If you do, you can make your claim directly to the insurer who then takes up your case.
When you buy a title-insurance policy for foreign real estate, be sure that it covers these threats to title:
Ownership issues – what if the property isn't really yours?
Liens, mortgages, contracts, options or other encumbrances on the title.
Fraud and forgery issues, including those that might have resulted from undue influence, duress, incapacity or impersonation.
Rights of access to and from the land and covenants limiting the use of the land.
Transfer problems, such as unauthorized conveyances by a corporation, partnership, trust, limited liability company or other legal entity, or one derived through defective judicial proceedings.
Documentation disputes, such as the invalidity of a document executed under an invalid power-of-attorney, or one improperly executed or recorded, or one with an erroneous or inadequate legal description of the land.
The good news is that title insurance is affordable. It usually only amounts to 0.5% of the purchase price – and often less
Real Estate Taxes In Costa Rica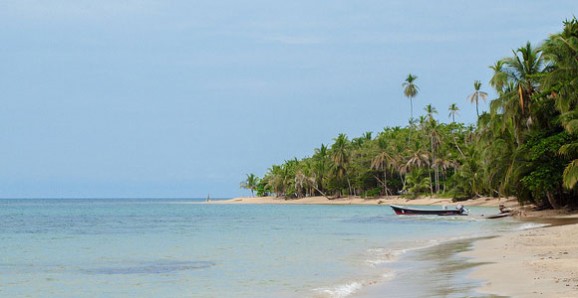 Property Taxes
Property taxes in Costa Rica are low. The current annual rate is 0.25% of the recorded value, which is nearly always lower than the actual value. If a house costs $200,000, for example, you would pay only $500 a year even if that were the recorded value. In practice, it would generally be much less. In Costa Rica, property taxes are usually paid quarterly.
Annual Property Taxes
Beginning Nov. 30, 1995, the law changed to place the administration and collection functions for property taxes in the hands of local governments (municipalidades) where the property is located. It is these entities' responsibility to conduct property appraisals and collect the corresponding property tax. The property tax is established on an annual basis and may be paid annually, by semester, or by quarter, depending on the procedures established by each local government. The municipality may set its own rate not to exceed 1%.
Transfer Taxes
There is a 3% property transfer tax. This tax is based upon the registered value placed on the property transfer deed at the time of sale.
The Cost Of Closing The Deal In Costa Rica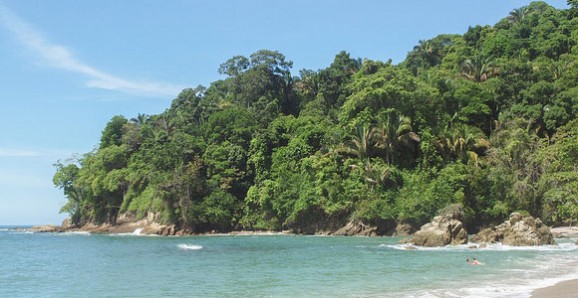 Closing costs in Costa Rica are relatively low: less than $2,000 per $100,000 of the sale price.
Part of the reason for the low cost is that the registered value of property is normally just a small fraction of its actual market value. To head off the possibility of future tax problems, make sure your attorney is aware of the disparity and tells you that the difference is within the normal range.
Many owners and developers will finance up to about 70% of your real estate purchase, and so will a few international banks in Costa Rica. The rate is usually about two or three points above what you'd pay in the U.S. or Canada. The best move is to consult with your U.S. accountant or financial adviser before deciding on how to handle financing.
The buyer and seller usually share equally in the closing costs, but this is open to negotiation. Estimated closing costs would be $1,800 for property with a transaction price of $100,000 and a registered value of $15,000.
This is the breakdown:
Transfer tax (1.5% of the registered value): $225
Public registry fee (0.05% of the registered value): $75
Tax stamps, including $20 for a municipal stamp, $20 for a hospital stamp, $10 for an agrarian stamp, $2.50 for a bar association stamp, $2.50 for a fiscal stamp and $0.05 for a national archive stamp
A notary fee of $1,250, based on 1.5% of first million colones of the sales price and 1.25% of the remainder.
For more information on the cost of closing a real estate deal, contact Rick Philps, of the law firm of Petersen & Philps, San Jose, Costa Rica; tel. +506 2288-4381 (ext. 102); fax +506 2228-7094; e-mail: rphilps@plawcr.com.