Buying Your Dream Home in Costa Rica is Easy
Costa Rica is a safe, stable country…with an abundance of wildlife and unspoiled beaches…adventure sports like sea kayaking and ziplining through the jungle canopy…and a very friendly welcome for visitors.
Costa Rica has been a popular retirement haven for expats for years and when it comes to buying real estate, you'll find what you're looking for…no matter what your taste or budget.
Buying your dream home in Costa Rica is easy. Property laws are the same for nationals and foreigners. You don't even need to live in the country to own land or property there..
If you're dreaming of a bolt hole where you can escape for vacations with family and friends…a retreat where you can ride out the cold winters back home…or investing outside your home country with the goal of making good returns…Costa Rica has it covered.
To get the best bang for your real estate buck, you should focus on two locations: Costa Rica's lake country of Arenal…and its Southern Pacific coast.
Lake Arenal
With a tranquil location that's easily accessed from Costa Rica's two international airports (at Liberia and San José), the Arenal boasts a 33-square-mile lake surrounded by hills and volcanic peaks. The setting is stunning. But while you might expect to see the lake packed with day trippers and tourists, it's often surprisingly empty.
That's because most of the tourists to this region are either heading to Monteverde Cloud Forest, which is nearby…or they stay on the east side of the lake, in the town of La Fortuna, which is famous for its hot springs.
That means the west side of the lake, dotted with little lakeside villages and communities, is overlooked. There is an upside, though—you can bag a lake-view property without breaking the bank.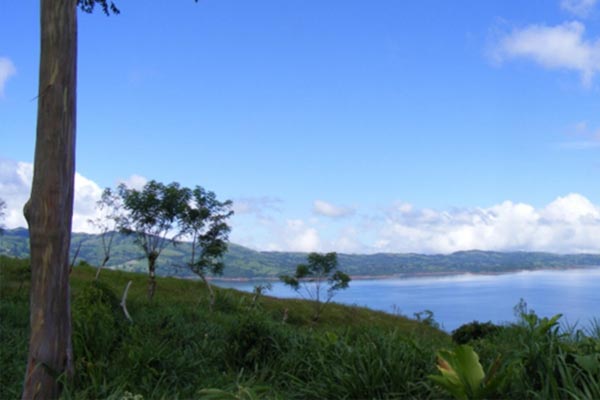 The biggest towns on the west side of the lake are Nuevo Arenal and Tilarán.  Nuevo Arenal has a bank, grocery stores, a clinic, gas station, bars and cafes. The famous German bakery is a good spot for lunch, serving bratwurst, sandwiches, fresh pretzels, and apple strudel.
Dotted around the lakeshore road, you'll see little hand-painted signs for eateries. You can eat New York steak, local-style rice and beans, barbeque chicken, pizza,  home-made pasta, burritos…or just stop for a rich Costa Rican coffee with a macadamia-nut muffin, warm from the oven.
During the day, residents often enjoy fishing in the lake, horseback riding, gardening, or hiking in the forest. With the constant spring-like climate, it's comfortable to be active and outdoors any time of year. There's a small but active group of long-term expats who often meet at a local eatery or share a pot-luck dinner at home.
The area around Nuevo Arenal is attracting expats interested in making permanent homes there. Everything from luxury properties to more affordable but still beautiful homes are available. And many homes offer panoramic lake views.
Lake Arenal is not for everyone—the pace of life is slow. But if you're looking for a quiet retreat with a small but active expat community and plenty of get-togethers, it's worth a closer look.
Arenal real estate listings:
A lot with volcano and lake views, in a lakefront community with a boat dock. The lot is a third of an acre in size and priced at $49,000.
A corner unit townhome in an exclusive gated community with 30 acres of landscaped grounds, tennis courts, gym, swimming pool, clubhouse, BBQ area, and boat dock. The two-bed townhome is a short stroll to the lake and features new appliances, furniture, and granite counters. The list price is $229,000.
A large two-story home over 2400 square feet. Built in 2015, the house has three bedrooms and two bathrooms and an acre of land. Two decks on the upper floor have wide lake views. There is an attached garage, paved driveway, and a covered patio. The house has nice features—tropical hardwood accents, tile floors, and granite counters—and comes fully furnished. It's in a private community with boat dock, clubhouse, pool, and tennis courts. List price is $299,000
Get Your Free Real Estate Report Now
Sign up for our free daily Postcard e-letter and get a valuable free report on the The 5 Best Places to Buy Real Estate In 2023.
The Southern Pacific
Most of the 3 million plus tourists that visit Costa Rica each year are looking for wildlife, unspoiled beaches, and adventure sports. They can get all of that (and more) in the country's Southern Pacific region.
This part of Costa Rica is incredibly beautiful. Tall mountains, covered in thick green forest, plunge down to a sandy coastline. Waterfalls, rivers, estuaries, rainforest…the Southern Pacific is like a huge national park (and indeed, more than half the land here is protected in parks and reserves).
The biggest park, Corcovado, covers 164 square miles. You need a guide to go in…so you don't get lost. It's home to tapirs, giant harpy eagles, anteaters, and jaguars. National Geographic calls it the "most biologically intense" place on the planet.
But despite having everything a tourist could want, the Southern Pacific is uncrowded. That's because for decades it was tough to get there. The roads were in terrible shape—frequently washed out and impassable. The river crossings were just that…no bridge, you just drove across the river and hoped for the best…
Needless to say, that kept mainstream tourists away. They went to destinations that were easier to get to—less risky.
But that all changed when a new coastal highway opened in 2010. You can now drive from the international airport outside San Jose, the country's capital, to the Southern Zone…in three hours.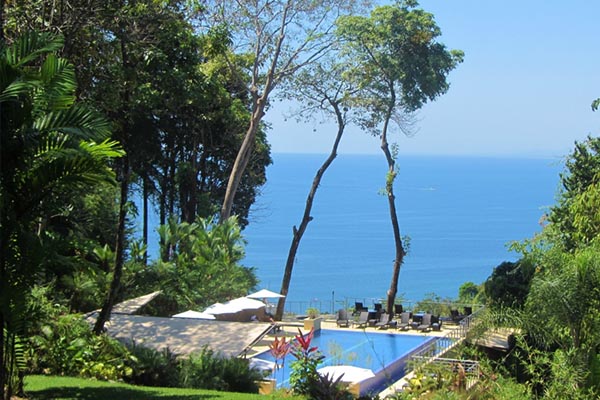 That's opening this area up to more tourists and real estate buyers than ever before. And, because this locale has been off the radar for so long, prices here are still affordable.
The Southern Pacific is a boutique destination. The hotels are small and family run. (The biggest have 23 or so rooms.) There are no big shopping malls, no multiplex movie theaters, no fast food joints. Strict zoning and permitting regulations should keep it that way. That's great for real estate buyers—it protects your property value.
But you won't have to rough it. A small group of expats already call the Southern Pacific home. Many have opened businesses. There are a couple of French bakeries, offering warm croissants and pastries…a deli…grocery stores that stock items you wouldn't expect to see, like pot stickers and caviar.
Indeed, the Southern Pacific is gaining a reputation as a foodie haven. You can eat French food, organic, Asian, steak…buy home-made cheese and yogurt and fresh produce at the farmers' market. There's an annual gourmet festival, too.
There are also places where expats hang out at the weekend and some social clubs and volunteer groups.
Many of the folks that own a home in the Southern Pacific keep them private. With growing tourist numbers and only small, boutique hotels, that means those owners that do rent their home out can make really good income (as much as $64,241 in a year from a three-bed house with a pool).
Southern Pacific real estate listings:
A quarter-acre mountain-view lot in an established community for $40,000. There is no requirement to build but developer has a turnkey, custom-house building program that delivers amazing homes with features like spiral staircases, tropical hardwood kitchens…everything built on-site to your taste and specifications.
A small two-bed one-bath home of 1,000 square feet with an open-plan layout. There's an ocean view from the pool and sun deck. The list price is $229,000.
A huge house with 4,000 square feet of living space, set in three acres of land. There are ocean views from the expansive terrace off the open-plan living area, as well as a 40-foot-long infinity pool. The house boasts a gourmet kitchen with a large island, high ceilings, lots of natural stone and hardwood. There are two master suites and a third bedroom and guest bathroom, plus a home studio or office. The asking price is $589,000.
What to Look for When Buying Real Estate in Costa Rica
There are two important rules to remember when buying property in Costa Rica:
No matter how much research you do, never buy real estate unless you've actually seen it in person.
Once you find property that you really want, make an offer—and get an attorney on board before you sign any paperwork or hand any money over..
Speaking of research, smart property shoppers always check out what the owner or developer tells them about the real estate. Many developers, for example, talk about plans for new roads, clubhouses, golf courses, or marinas. But they may not necessarily deliver. To protect yourself, find out about the developer's track record, speak with some of his buyers and make sure your contract with him is watertight—holding money back until he delivers what he promises.
What Every Costa Rica Real Estate Buyer Should Know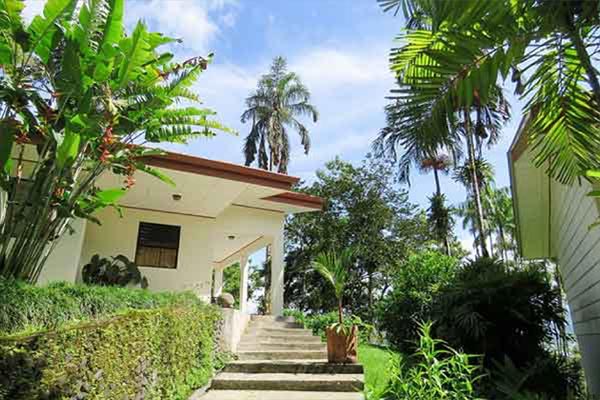 Don't take the asking price as the price you will have to pay. Haggle with the seller—or have your real estate agent do that for you. As you would do when buying property elsewhere, don't hesitate to ask for a reduction in price if parts of the house are in disrepair or look as though they may need repairs in the near future. Also, ask for a discount—perhaps as much as $2,000—if the residence lacks a landline telephone. New phone lines are difficult to get.
Make sure that you get what you're paying for. Ceiling fans, kitchen cabinetry, light fixtures—these are all things that sellers will sometimes strip out and take with them. Put as much detail as possible on what you expect to get in your purchase agreement with the seller. If you're buying construction, again, the devil's in the detail—itemize the finishes down to the size, material, and color of the floor tiles, for example.
Buying restrictions?
There are no restrictions on foreign property ownership as such in Costa Rica, although no one can own property within 50 meters (164 feet) of the ocean (to allow public access to beaches), and the next 150 meters (492 feet) is classed as a Restricted Zone. There are exceptions to this—some parts of Jaco and Golfito, for example, have titled waterfront and beachfront land, but these are the exception rather than the rule.
Maritime Zone laws govern these 200 meters of beachfront. Nothing can be built in the 50 meters (164 feet) closest to the water and development is only allowed on the next 150 meters (492 feet)  through a government "concession." This is like a lease (although, buyer beware, it is not a secure form of leasehold that you may be used to back home…and there are restrictions on foreigners with these concession leases (it becomes easier if the foreigner has been resident in Costa Rica for more than 5 years). You are normally only allowed to build tourist ventures (B&Bs, bars, for example) or temporary structures on concession land, not permanent residences. This means that anyone shopping for property should be doubly cautious about buying oceanfront real estate. Before entering into a transaction, insist that your attorney verify that the title is good. Check with a trusted attorney in Costa Rica for details and for help with due diligence on coastal properties.
Title issues
Costa Rican law requires that all documents relating to an interest and/or title to property be registered in the property section of the National Registry. Most properties have a title registration number known as the folio real, and the records database can be searched with this number or by name index.
A National Registry report provides detailed information on the property, including the name of the title holder, boundary lines, tax appraisal, liens, mortgages, recorded easements, and other recorded instruments that would affect title.
Since Costa Rica follows the doctrine of "first in time, first in right," recorded instruments presented to the National Registry are given priority according to the date and time in which they are recorded. Obviously, every situation differs, and in some cases a review of the National Registry record will not be enough to uncover all encumbrances. That is why it is important for the buyer to have his or her own attorney conduct an independent title search and investigation rather than rely on the seller's attorney.
Costa Rica title insurance
Title insurance for your home, just as in the U.S., provides an extra layer of protection for you as a buyer, and we always recommend that you buy title insurance cover where possible.
However, title insurance is not currently available in Costa Rica.  So, it's even more important that you find a good, solid attorney who will do a thorough title search for you.
Real Estate Taxes in Costa Rica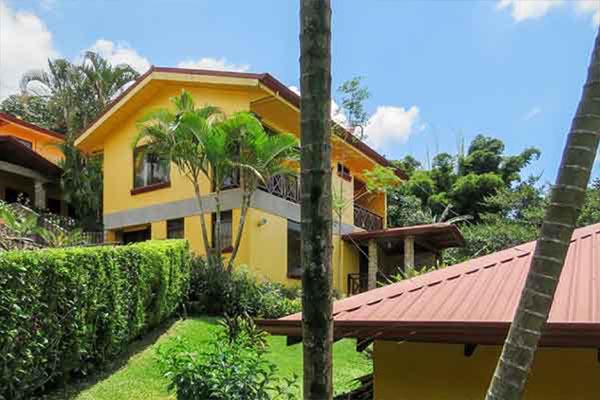 Property tax registration
Your property deed is recorded in the National Registry. However, you pay your property taxes at your local municipal government office where your property is located. Many buyers assume that the local property tax information will be automatically updated with the recording of the deed in the National Registry but the buyer should file a copy of the property transfer deed directly with the municipal government office where the property is located to ensure they update those records.
The current property tax rate is 0.25% of the recorded tax base of the property per year.
For properties that are valued at 126 million colones or more (about $223,623 at the current exchange rate), a luxury property tax is also due. The tax rate is on a sliding scale, ranging from 0.25% to 0.55%.
Get Your Free Real Estate Report Now
Sign up for our free daily Postcard e-letter and get a valuable free report on the The 5 Best Places to Buy Real Estate In 2023.
The Cost of Closing a Real Estate Deal in Costa Rica
The general custom is for the buyer and seller to share equally in the closing costs. This can be modified by agreement and usually depends upon the particular transaction. Closing costs involve three things: government transfer taxes and registration fees, notary and legal fees, and mortgage costs, if any.
Real estate transfer tax
The government collects a property transfer tax (Impuesto de Traspaso), which is equal to 1.5% of the registered value of the property. The National Registry will not record a transfer deed unless the transfer taxes and documentary stamps have been paid.
Documentary stamps
The government also requires that documentary stamps be affixed to the deed. These stamps include the following: Municipal Stamp (Timbre Municipal), Legal Bar Association Stamp (Timbre del Colegio de Abogados), Agricultural Stamp (Timbre Agrario), National Archives Stamp (Timbre del Archivo Nacional), and Fiscal Stamp (Especie Fiscal). The National Registry also imposes its own tax of 0.5% on documents presented for recording to the National Registry (Derechos de Registro).
Notary fees
The notary who drafts the contract for sale, carries out the real estate closing, and records the property title transfer is entitled by law to a fee that is based upon a percentage of the value of the transaction:
Up to 11 million colones: 2% of the value of the transaction.
• On the excess of 11 million colones to 16.5 million colones: 1.5%.
• On the excess of 16.5 million colones to 33 million colones: 1.25%.
• On the excess of 33 million colones: 1%.