It all started on a work trip. One of those moments when you see somebody doing what you want to do and realize… it could be you.
In 2008, Mel Rhoden visited Costa Rica for the first time with a company she worked for, which was setting up a call center.
"I remember when I saw an American girl working as a server," Mel says. "I kept thinking, she isn't Costa Rican. This realization planted the seed that I could be an American living in Costa Rica. From then on, my goal was to live outside the U.S. one day."
Are you interested in retiring abroad? Yes | Not Sure Yet
Mel was fed up with everything happening in the U.S., so she quit her job and moved to Costa Rica on March 15, 2021.
"I had no plan," she says. "I just took a leap of faith and knew Costa Rica had been calling me since 2008. I came here with two suitcases and a backpack and have never looked back. My life has changed significantly—I'm living my dream."
Mel's Life in Costa Rica
Mel now lives in the tiny village of Puerto Viejo on Costa Rica's Caribbean coast. The southern Caribbean coast is known for its bohemian vibe. "I booked an Airbnb for 10 days," Mel says. "A year later, I was still here."
Like most spots in Costa Rica, Puerto Viejo is growing in popularity. This boom is great for businesses. Today, Mel's a yoga teacher and a life coach, so she must be where tourists are. She lives by the idea that: "A healer doesn't heal you. A healer holds a safe, sacred space so that you realize you have the power to heal yourself."
"I love the community vibe in Puerto Viejo too," she says. "My wife is a private chef, and I give classes, work with clients, and host retreats. People will hire me for their retreats, and I'll hire her to provide meals; we all work together. I even met my wife at a retreat center. People want a break from the U.S… and many are looking for a reset. Hence the popularity of retreats."
Cost of Living
Mel rents a two-bedroom home with her wife and child for $850. They don't need air conditioning, and keep the temperature comfortable with fans. The best part is that they're only a five-minute walk from the beach.
As for eating out, Mel spends anywhere from $5 to $9 for a meal at a local soda (a typical restaurant). And there are plenty of high-end restaurants in the area where you may spend $25 or more for a meal.
Mel and her wife send their daughter to a private school, and tuition is $170 a month. After paying for lunch, bus, and materials, it comes to about $300 a month.
A Laidback Lifestyle
"If we want to do serious shopping, we must go to Limon [the provincial capital, about an hour's drive away]," she says. "Some farmers deliver products, or we can pick up produce in bulk in Limon. A few people chip in—it's community-driven, and people are very conscious here."
Mel refers to Puerto Viejo as the "undiscovered vortex." She says "The vibe is great here. I tell people that if there's something that you need to heal, Puerto Viejo will bring the issue right up for you to work through it. It's surrounded by water and rainforest, so the energy is beautiful and intense. I love Playa Negra in this area; its black sand is healing because of its iron content."
It's rainiest in Puerto Viejo from November to January and then from April to August. "You can go to the beach in the daytime," Mel explains. "The rain will come, but often when the sun starts to go down. It's less expensive to be here during that time too. Even in the rainy season, people are still active on the beach, and the streets aren't as crowded."
When looking for places to rent, Mel says, "You must talk with people in person. Book an Airbnb and then go out and meet people; networking is so easy here. And when it all works out, that shows you that you have found your place. If you go and you make those connections, then you're golden. If not, try somewhere else until you find your place."
Life is slower in Costa Rica; you must get used to that. Mel loves that the sloth is one of the animals that represents Costa Rica. It's a perfect comparison…. take it easy, take it slow.
If you visit Puerto Viejo, you might see Mel chilling in a hammock. "I'm in no hurry anymore. I started hammocking; it's one of my favorite things… sitting in a hammock, listening to nature, and watching the waves."
Is this laid-back lifestyle calling your name?
Get Your Free Costa Rica Report Here:
Learn more about Costa Rica and other countries in our daily postcard e-letter. Simply enter your email address below and we'll send you a FREE REPORT – Costa Rica: The Land of Pura Vida
This special guide covers real estate, retirement and more in Costa Rica and is yours free when you sign up for our IL postcards below.
Related Articles
In Photos: The Top 5 Beaches in Costa Rica
An Overview of Traditions and Culture in Costa Rica
Is It Safe to Live Costa Rica – Expat Safety
Upcoming Conferences
The Only 2023 Fast Track Costa Rica Conference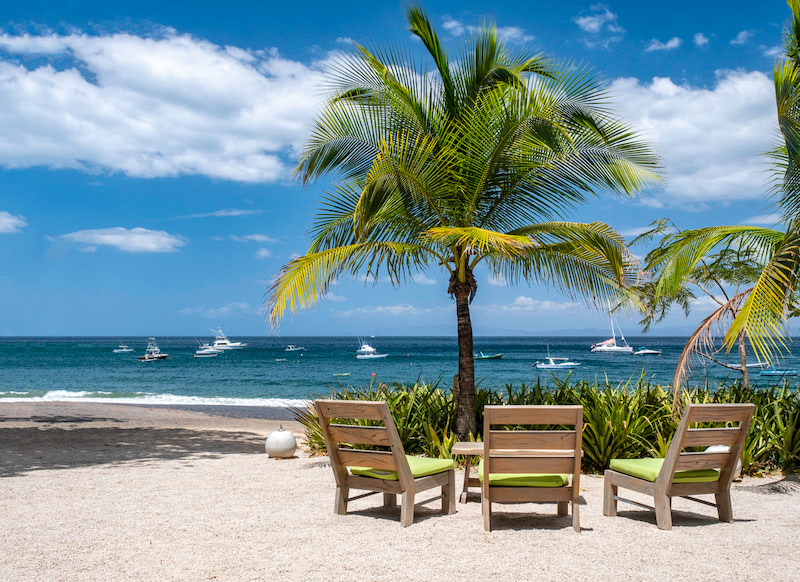 If your dream retirement involves stunning beaches… lush green mountains… a perfect year-round climate… first-rate healthcare… incredible value for money (a couple can live well on $2,109 a month—including rent!)...
Join our Costa Rica experts and expats in June and discover true Pura Vida.
REGISTER NOW, SEATS LIMITED: EARLY BIRD DISCOUNT HERE
---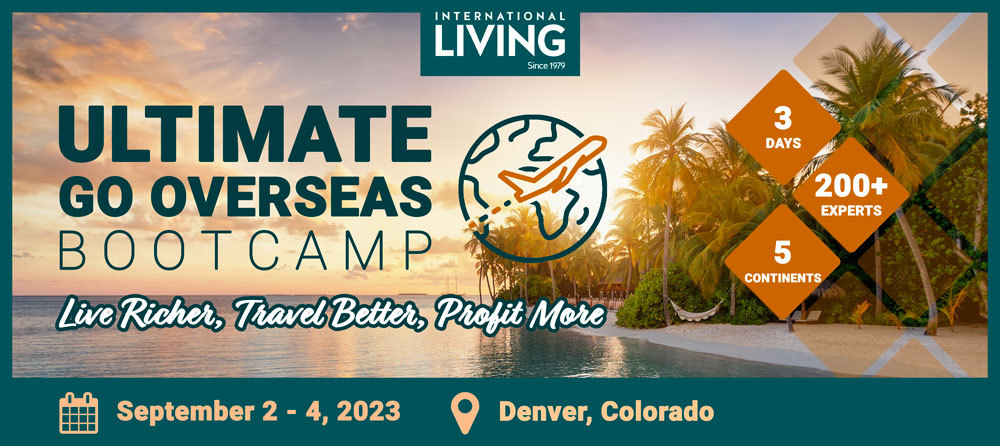 Most Popular Products
Popular Articles You May Also Like