In a country with a population of just over 5 million people, it speaks volumes of its desirability, that half a million of them (10%) are expats. Year after year, this tropical gem continues to be the shining star of Central America.
A beacon of stability in an oft-unstable region, Costa Rica offers a lifestyle many dreams of. Palm trees sway in the warm breezes while northern neighbors are digging out of snow. A stable democracy where the military was abolished over six decades ago. A place where healthy options abound from natural food to outdoor activities to affordable healthcare. For a country so small, it has a plethora of lifestyles and climates for expats who decide to call it home.
This article covers five popular expat towns in different regions of the country. There is practically no corner of habitable Costa Rica that is not touched by the influence of expats from around the world. So, it is impossible to cover every popular town. However, there are some things that all these places share. There is a network of English-speaking expats (as well as plenty of locals) to help you integrate into a new life in Costa Rica. All these towns and or nearby areas also have internet options to keep you connected and enough shopping, minor healthcare clinics, pharmacies, banks, restaurants, and activities to cover you in your day-to-day living. Plus, they are all serviced by a regional or major airport well under an hour's drive. Lastly, all these towns would be considered a safe place to bring your family.
Uvita is the main town in the Southern Zone's Costa Ballena (Whale Coast). It is situated between Dominical to the north and Ojochal to the south. People are drawn to this part of the country because it stays eternally verdant green throughout the year. It is the kind of place you conjure up in your mind when you see Costa Rica vacation brochures. Mountainous rainforest teeming with nature juxtaposed against deserted beaches—waves crashing, parrots flying, monkeys chattering. Here you will not see the towering condos and fast-food joints. Although growing in popularity over the last decade, as a result of the paved Southern Zone coastal road, this is still considered a fantastic region to decompress and get "off the grid."
You can find affordable housing in the area with two-bedroom homes for under $250,000, and more expensive ones from $1 million up in the hills, with sweeping views of the Pacific. You will also find the major grocery store, BM (yes, that is really the name), as well as banks, restaurants, small medical centers, and all the basics you will need. It is just a short 15 to 20-minute drive to Dominical (a great surfer scene) or to Ojochal (a surprisingly happening food scene). For other government offices, car inspections, hospitals, and larger box stores, just an hour's drive up the mountains to San Isidro de El General will cover what you need. This part of the country does experience more rain than most other places. But it is a welcomed trade-off to have the best biodiversity, plus there are no concerns about drought—something that Guanacaste can experience in dry season.
Quepos and Manuel Antonio are sister cities located on the Central Coast of the country. This part of Costa Rica is breathtaking—and there is good reason why expats are drawn here.  Quepos is home to a world-class marina, Pez Vela, in one of the most spectacular settings in the world. It offers 195 wet slips accommodating vessels up to 200 feet as well as dry docks. With all the international amenities, this area attracts anglers, deep-sea competitors, and seafaring yachts from around the world. Quepos is a family-friendly community, with warm weather year-round (leave your coats at home) and a variety of housing, from basic to mansions. Here you can still find a two-bedroom condo in the $100,000 range.
Down the road, around two-and-a-half miles is Manuel Antonio, home to the most visited national park of the same name. Like all the national parks, the biodiversity is breathtaking.  Here you will find some of the country's prettiest, pristine white-sand beaches and stunning landscape. As you drive from the higher elevation to sea level, the main road into downtown twists and turns with eye-popping scenic glimpses of the ocean. It is home to the largest LGBTQ+ community outside of the San José area. If you are looking for an alternative lifestyle with gay-friendly activities, Manuel Antonio is worth consideration. Manuel Antonio also has a vibrant arts community and a variety of restaurants. You are most likely not going to find any "steals" when it comes to real estate, though. Due to popularity real estate prices have increased significantly over the past decade.
The two cities are located about two-and-a-half to three hours from the capital, San José, where you will find your major medical care, government offices, malls, etc. However, this area is well equipped to cater to day-to-day living.
Known simply as Coco or Coco Beach. If you like a lot of sunshine, this is the best place for you to be in Costa Rica—in the northwest corner of the country in the Guanacaste province. It's consistently warm to hot 95 F temperatures, rarely getting below 78 F at the coldest and sunny much of the year. Even the "rainy" season has plenty of glimpses of the sun.
Coco owns the title of closest beach town to any international airport in Costa Rica. Once you walk out of Daniel Quirós Liberia International Airport, it is about 30 minutes to toes in the sand. With its proximity to the provincial capital of Liberia, expats in Coco enjoy the beach life but reside close to government offices for immigration and driver's licenses, private and public hospitals, big box stores, car dealerships, and everything necessary to live in the country. Eliminating the stressful four-hour drive to San José.
This area of Guanacaste is nicknamed the "Gold Coast" and has exploded in development over the last decade as more flights continually arrive in Liberia. Some of the towns to the south, such as Flamingo and Tamarindo, have become expensive but Coco has managed to maintain its affordability. There are condos available at varying price ranges (occasional ones listed in the $100,000 range) and homes walkable to the beach (in the $300,000 range) and more luxurious ones, ($750,000) dotting the hillside with sweeping views of this beautiful beach town.
Coco, considered a larger beach town on the Gold Coast, also offers plenty to do, with many restaurants and bars to choose from. It also has one of the best grocery store chains in the country, Auto Mercado, where you can find some popular North American grocery items.  Although Coco is not a surfing town due to its smaller waves, there are plenty of surfing beaches nearby, and it also offers other excellent water sports, deep sea fishing, and diving off the Catalina Islands.
Atenas was, not so long ago, awarded "One of the Best Places to Retire in the World" by AARP. So, it would be remiss of me to not include it on this list. According to expats who live there, the designation is well deserved. Atenas ticks off so many boxes.
For one, the perfect weather lures those who would love to live in San Diego, but cannot afford to do so. If highs in the low 80s F and lows in the 60s sound like a weather sweet spot, you are not alone. The elevation at 2,290 feet ensures not only beautiful weather, but gorgeous views. Nestled in the mountains you can see coffee plantations, sugar cane, and verdant green from every vista.
Located in the central valley, less than 45 minutes west of San José on a modern tollway, Atenas residents experience the best of both worlds. Smaller town living yet close to everything the capital offers. Concerts, ballets, museums, fine dining, shopping, world-class medical centers, and the bigger international airport—Juan Santamaria International Airport in neighboring suburban Alajuela. If you fancy a beach weekend, the closest beach in Jaco is also approximately an hour or so away. But if you never want to leave town, the basics are all at your fingertips.
Although it has a small town (population of 7,500), you can find plenty of housing options from $1 million mansions in the hills to reasonably priced homes in town for as little as $150,000. Many expats say they can live on $3,000 per month, even with today's inflation and higher expenses.
Like every city on this list, the expat community here is active and welcoming. Art classes, Thai chi, water aerobics to yoga, you do not have to look far to find something to keep you occupied.  Unlike the louder and touristy beach towns, you will find a quieter pace here—where retired expats find their true comfort zone.
Nuevo Arenal
The popular town of Nuevo Arenal sits on the northern edge of 33-square-mile Lake Arenal and offers picture-perfect views of Arenal Volcano. Considered an optimal cooler temperature, compared to the beach towns, (you will rarely need air conditioning or heat) expats have been discovering the appeal of this area for decades.
Compared to any of the other places on this list, Nuevo Arenal is probably considered the smallest and most rural. But it is not isolated. Your day-to-day living amenities are right in town, from gas stations, shopping, pharmacies, banks, etc. And because the area around Arenal Volcano is such a popular tourist attraction, you have no shortage of restaurants all along the road on the north side of the lake—ranging from high-end cuisine to local sodas (small family-owned restaurants severing local Costa Rican cuisine).
Here, you are not going to find large-scale development like you will in some of the other communities around the country. Many of the homes have lake access or at least lake views. Ranging from $300,000 and up. Many even have a boat slip available—popular for anglers or those enjoying water activities. The lake is never busy, allowing a special calm you will not find with coastal waters.
If you enjoy keeping active, there are endless outdoor activities in the area. In and around Arenal National Park you can enjoy everything from zip-lining, horseback riding, hiking, and whitewater rafting. Many of the streams around the volcano are heated geothermally by the volcano.  Hotels offer day passes to enjoy their pools, waterfalls, and hot tubs. The locals know where to find these beautiful hot springs where you can sit back in the rapids and enjoy the geothermal waters—healthy for the mind, body, and soul.
This is country living at its best. But if you are the kind of person who likes big city activity you might find it a little bit too quiet here. However, the expats who live in and around Lake Arenal, enjoy that area because they are completely one with nature and prefer the peace.
As far as major medical care, you're not going to find it right here. There are some small clinics in the area, and there is a town just near the lake called Tilarán, where you can find some larger medical centers. But if there are any major health issues, you would have to make the trek to Liberia (one-and-a-half hours) or San José (three-and-a-half hours).
Get Your Free Costa Rica Report Here:
Learn more about Costa Rica and other countries in our daily postcard e-letter. Simply enter your email address below and we'll send you a FREE REPORT – Costa Rica: The Land of Pura Vida
This special guide covers real estate, retirement and more in Costa Rica and is yours free when you sign up for our IL postcards below.
Related Articles
In Photos: The Top 5 Beaches in Costa Rica
When is the best time to visit Costa Rica?
Upcoming Conferences
The Only 2023 Fast Track Costa Rica Conference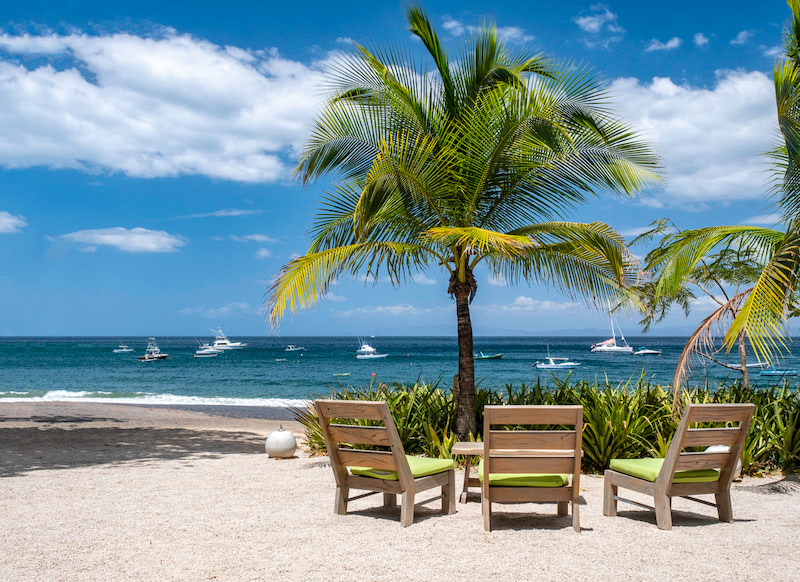 If your dream retirement involves stunning beaches… lush green mountains… a perfect year-round climate… first-rate healthcare… incredible value for money (a couple can live well on $2,109 a month—including rent!)...
Join our Costa Rica experts and expats in June and discover true Pura Vida.
REGISTER NOW, SEATS LIMITED: EARLY BIRD DISCOUNT HERE
---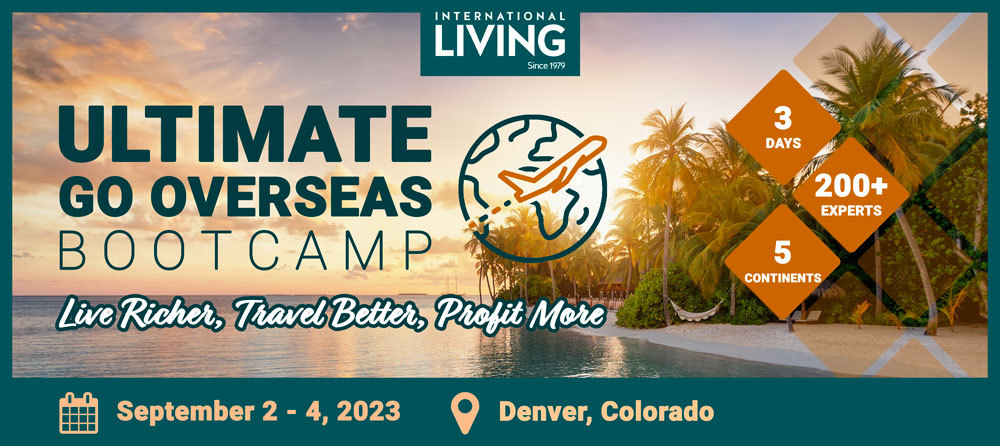 Most Popular Products