"I am going to live here someday," my sister Kelly said as we stepped off the train in the little town of Beaune, a picturesque walled town in the heart of Burgundy's wine country.
Kelly and I had visited France a lot over the years—it was a country we both loved. We'd come to Burgundy to meet our friend Tom who'd bought a cottage in the region, which he'd turned into a lodge for cyclists (Tom is big into cycling, as am I).
Are you interested in retiring abroad? Yes | Not Sure Yet
I was unsure of what to think of this part of France, with its rolling hills instead of the jaw-dropping mountain ranges I was used to. But I soon fell in love with the quaint, regal villages—and the decadent two-hour lunches.
By the end of the trip, I couldn't wait to come back to Beaune with my wife Lora and show her around.
Unbeknownst to me, Kelly had a bigger commitment in mind… "I began thinking about how I could buy a home in France to live in for a bit and then have as a vacation home," she recalls. "I narrowed my search to three cities in the Burgundy region, and took a trip in 2019 to see which I liked best. I decided on Chalonsur-Saone, and the plan was to move for a year in the fall of 2020."
But then the pandemic hit, and Kelly's trip was canceled. She started reading a lot to pass the time. "I enjoyed escapism books based in France, and was hooked on the Grape Series by Laura Bradbury," Kelly says.
The price was more reasonable than expected.
"I read every book and wanted more, so I subscribed to Laura's newsletter and began to follow her on Instagram. She and her husband Franck have a few vacation homes in and around the Burgundy area. One was La Maison des Chaumes, which I flagged as a place to stay when we could finally travel again."
In October of 2021, Laura announced in her newsletter that they were selling La Maison des Chaumes, a two-bedroom, one-bathroom, fully furnished house. And the price was a lot more reasonable than Kelly would have expected.
That's when I got her text: "Wanna buy a house with me in France?"
Lora and I had traveled a lot in our first couple of years together—we both love seeing new places, experiencing new things, discovering new roads or trails to ride our bikes, and meeting interesting people. When traveling, we strive to immerse ourselves in a culture, but we like to be on the move, too.
Lora says, "Having a home to rent out part-time and visit part-time seemed like the ideal scenario for us. We'd get the best of everything: a sense of belonging, endless adventure, and an income. Plus, having joint ownership with a family member would soften the expenses and responsibilities."
In October 2021, the three of us had a Zoom call with Laura and Franck, and it quickly became clear this was a real possibility. My cycling friend Tom lived just seven miles from La Maison des Chaumes, and was able to go look at the house for us in person.
We put in an offer of €240,000 and it was accepted. A local notary in Beaune handled the paperwork and logistics. We worked out our financing in the U.S. and wired the money to France. In January 2022, we closed on our new home… sight unseen!
That May, we finally visited La Maison des Chaumes. The house is located in the village of Villers-la-Faye, just outside Beaune. It's a tidy village of 400 people (now 403) with the most welcoming of neighbors. We were fortunate to meet the maire (mayor) and several new friends and neighbors during our visit. To the village locals, we were "the Americans who bought the house on the internet."
We loved walking around the village and through the vineyards, browsing the weekly market, and buying baguettes from a machine just down the street (these are common in the rural villages of Burgundy). And on Friday nights, there's a pizza truck. (If you buy three pies, you get a bottle of wine free.)
Walking into the house for the first time, it felt like home. It's a cozy, one-story house of about 1,300 square feet—nice and manageable. There are five sets of French doors that open up to a covered patio and an enclosed terrace—the doors let in lots of natural light and make the inside space feel open and bright, and much larger than it actually is.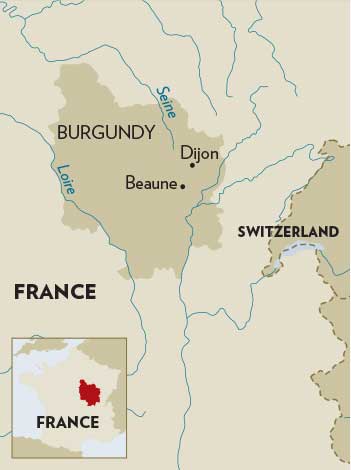 Luckily, there weren't a lot of improvements we needed to make to La Maison des Chaumes. Before we visited, and with the help of our property manager (who the original owners was recommended to us), some of the house got a fresh coat of paint, the yard was cleaned up, and we bought some new patio dining furniture, as al fresco meals are a must in France!
Because we bought the house furnished, we found it filled with books, linens piled high in the closets, and dishes for days. We did a thorough clean out and enjoyed figuring out how to donate the unwanted items. We turned the "TV room" into a third bedroom… It already had a door and a beautiful antique French armoire. We're going to add a proper second bathroom in the near future—currently, there's an additional water closet, but not a full second bathroom.
Burgundy has everything for the adventurous.
Right now, we're renting the house for short-term stays, and will visit ourselves twice a year until we retire. Then we'll live there for maybe three months of the year and rent it for the rest.
In the first seven months, we had about 50% rental occupancy (around 100 nights out of 200).
Initially we coordinated guest stays though our local property management company. But as they take 20% of what we make in fees, we now manage the guest experience ourselves (the house is listed on Airbnb and VRBO).
As co-owners with Kelly, Lora and I can divide the tasks between us and keep them manageable. And it's been fun to be more involved and have direct communication with our guests—we've welcomed them from seven different countries, with most coming from Germany, Switzerland, and the Netherlands.
We've learned that the house only rents well from May through October (the summer season). But if we're making some money and have a place to stay in Burgundy free of charge, we're happy. We get to come back to revisit our village and new friends whenever we want.
Burgundy has everything for an adventurous traveler—interesting history, geology that shapes the region, an incredible food and wine culture, and, of course, welcoming people who also appreciate the nature that surrounds them.
A home abroad is a dream come true for each of us. We're looking forward to making memories here with family and friends… and sharing the home with others so they can do the same.
BEAUNE: THE WINE CAPITAL OF BURGUNDY
Surrounded by the vineyards of the Côte-d'Or, Beaune has a rich cultural and architectural heritage. With a well-preserved medieval center—enclosed by original ramparts— it's a postcard-perfect image of a small French town. Gothic spires mix with Renaissance façades and cozy, vine-covered alleyways add a touch of earthly elegance.
Beaune provides a great compromise between country and city living—large enough to have an enviable collection of cafés, restaurants, and shops, but small enough that it's easy to get around the town center.
The historic center's most iconic landmark, is the Hospices de Beaune (a charitable organization, museum, and historical monument). Topped with the flamboyant yellow and red-glazed roof tiles which characterize Burgundian architecture, the Hospices produces its own wine (premier crus and grand crus), that is sold at auction every year to finance its charitable endeavors.
One of the top social events of the year in the town, this annual wine auction has been taking place since 1794. This years' auction will take place on November 19. And if you can't make it in person, you can buy online from the website.
But there's no need to mark your calendar in order to taste some of the area's finest vins. Wine caves, merchants, and sumptuous wine estates can be found in, and around, Beaune. Big names include Bouchard-Aine et Fils and Maison Jaffelin, and the centrally located wine cave, Les Caves de l'Abbaye, offers tastings, classes, and tailor-made lunches and dinners.
Related Articles
Here is What You Need to Know About Real Estate in France
An Overview of Traditions and Culture in France
Upcoming Conferences
The Only 2023 Fast Track Costa Rica Conference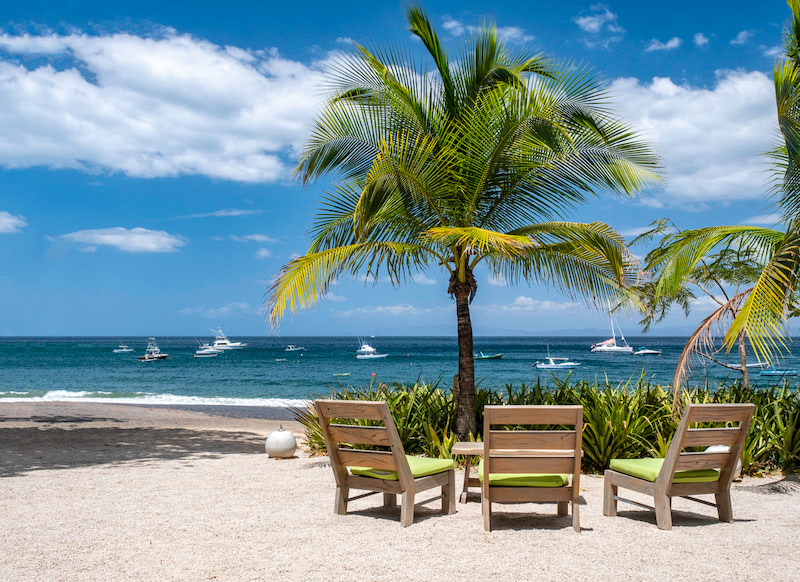 If your dream retirement involves stunning beaches… lush green mountains… a perfect year-round climate… first-rate healthcare… incredible value for money (a couple can live well on $2,109 a month—including rent!)...
Join our Costa Rica experts and expats in June and discover true Pura Vida.
REGISTER NOW, SEATS LIMITED: EARLY BIRD DISCOUNT HERE
---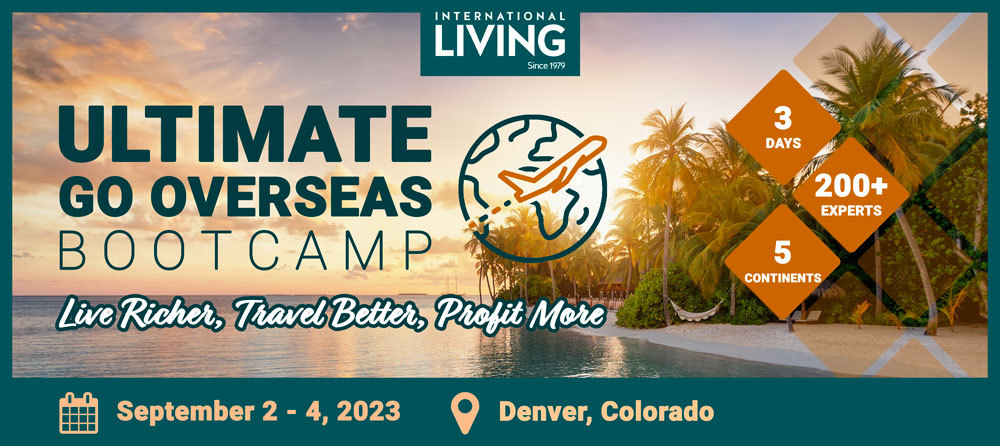 Most Popular Products
Popular Articles You May Also Like