Stepping out onto my terrace and looking over the large expanse of untouched and wild Atlantic beach is about as majestic as it gets…
Indeed, Praia D'El Rey, here on Portugal's Silver Coast, literally translates to "Beach of the King."
The name is fitting. I have access to an incredible golf course; miles of golden-sand beach, dotted with cliffs and coves; and nearby I have a number of stunning historic towns and fishing villages to explore. However, there is nothing particularly regal about the incredibly low cost of real estate here…
In fact, this is very much a buyers' market. A place where you can pick up a bargain property in a stunning beachfront community for a fraction of what you might pay elsewhere.
That's why, later today, I'm dropping a special issue of Dream Home Digest to RETA members…dedicated entirely to the Silver Coast.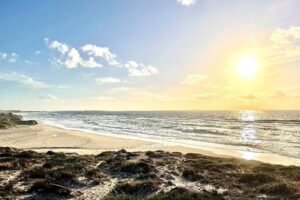 Portugal's Silver Coast (Costa de Prata) stretches about 155 miles from Assenta, an hour north of Lisbon, to the mouth of the Douro at Porto. Framed by the protected landscape of the Serra de Montejunto and the raw beauty of virgin Atlantic beaches, the Silver Coast is both the home of Portugal's only marine nature reserve and a mecca for surfers and golfing lovers from around the world.
The beaches are long, wild, and sandy—ideal for walkers. In the winter, the world's surfers gather here to ride waves the size of a multi-story buildings.
Yet, this is certainly not the Algarve. You won't find anything close to the mass tourism of Portugal's southern coast. Despite its incredible beaches, its location between Lisbon and Porto, it's charming towns and villages, the Silver Coast is quiet. Right now, it's downright empty.
This means that what you'll find inside this month's issue aren't RETA deals. For an opportunity to cut it as a RETA deal it needs to offer "double your money" potential within five years from capital appreciation, rental income, or often both—my favorite play is the two-step play of a big rental yield and rapid appreciation.
On the Silver Coast, you won't find that. But what you will find are bargain properties that you pick up for a fraction of what you might pay elsewhere. I'm talking about seriously cool properties that offer amazing lifestyle benefits for second-home buyers, retirees looking for a home in a beachside location, or for someone simply looking for a bang-for-your-buck bolthole overseas.
For instance, inside Praia D'El Rey I've found a two-bedroom condo for just €145,000 ($177,026)…a four-bedroom townhouse alongside the fairway for just €210,000 ($256,383)…and a spacious villa with a pool for €425,000 ($518,871).
Bank financing in Portugal is remarkably attractive. Mortgages of 80% are readily available and thanks to interest rates under 1% from banks in Portugal right now, you're looking at payments of as little as €373 ($455) a month for a two-bed condo.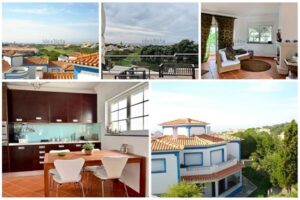 I've also uncovered bargain properties in the nearby beach town of Peniche, and near the medieval town of Óbidos…
As you know, I've made it my mission to bring you mind-blowing dream-home bargains from around the world…
Not every property worthy of your attention offers profit potential. Even without a hard-nosed investment case, some deals are just too good to ignore.
That's why this month, I've taken it upon myself to bring you the best of the overlooked and undervalued properties I've found right here on the Silver Coast.
RETA members stay tuned for your issue dropping later today.
Your Daily Dream Home
Strokestown, Co. Roscommon, Ireland
€75,000 ($91,665)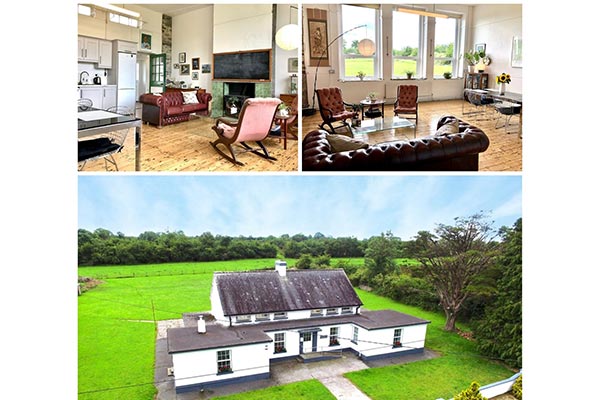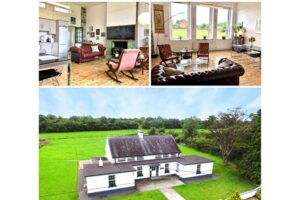 Today's listing was a schoolhouse back in the 1940s but has been refurbished as a beautiful two-bed, two-bath home. It has a bright open-plan kitchen/living/dining room area which includes some of the school's old features like a blackboard above the fireplace. It features the original wood and tile floors throughout and there's also a utility room and an office. The home sits on a one-acre lot that could be transformed into a beautiful garden.
Note: This is an auction property. The €75,000 ($91,665) price tag is the Advised Minimum Value (AMV) which will likely be driven higher during the bidding process. ⁠⁠
Remember, we don't make money from any listing shared here in the Your Daily Dream Home section. We have no dog in the fight. We're just sharing cool properties we've found.
I haven't visited this property or done due diligence on it. If you're interested in the listing, you should hire an attorney and do your own due diligence.
Get Your Free Real Estate Report Now
Sign up for our free daily Postcard e-letter and get a valuable free report on the The 5 Best Places to Buy Real Estate In 2023.
Related Articles
How Much is an Ocean View Worth to You?
Highland Retreats for Quiet Living
Last Chance to Get Your 2021 Tax "Bailout"?