As tax season winds down in the U.S., I'd like to tell you about a place where you'll actually welcome the taxman…
It's where Real Estate Trend Alert (RETA) members have collectively saved millions, locking in prime beachfront property in the process…
In fact, because of a little-known tax code change, RETA members have secured discounts of over $60,000 each on luxury condos, steps from the nicest white-sand beach within an hour of Panama City…
You won't hear about this tax bailout on the mainstream news. Most real estate investors have never heard of it. But thanks to my insider contacts and RETA's group buying power, we've secured our own piece of this bailout.
And we're set to do it again…
In the coming days, I'm going to be launching a deal here which will give us discounts of $68,000 on luxury condos…
Our get-in price is just $144,200—including a $17,000 furniture pack.
And I figure these condos will be worth $263,000 five years after construction.
The community where we have this opportunity is called Playa Caracol. It's the closest beach to Panama City of its caliber on this Riviera. In fact, it's by far the most beautiful beach (think white sands, blue water, swaying palm trees) within an hour of the city. And it's set to be even easier to reach thanks to the mammoth Path of Progress snaking out from the city.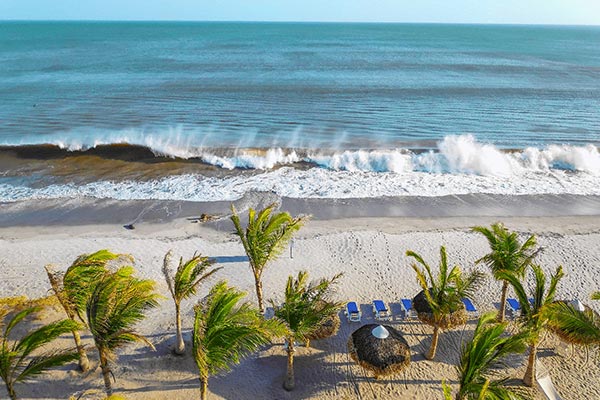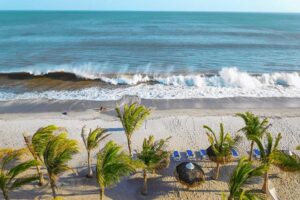 Playa Caracol is a true beach community, master-planned in the style of a small Southern California beach town, with a planned beachside boardwalk where you'll find boutique kiosks, cafés, bars, bike rentals, a surf shop, tour companies, dog hotel, restaurants…they plan to keep things high-end, luxe, and family friendly.
In every respect, this is a best-in-class community, and the opportunity we have here is unprecedented. This trouble is, it might be disappearing soon…
The deal I'm bringing to the table—now within just a week or so—could be one of our last shots at this unprecedented "bailout."
This "Great Bailout" is being spearheaded by the Panamanian government to promote and develop tourism along the country's Pacific Riviera, a 50-mile stretch of coastline west of Panama City.
And they're giving huge tax breaks to hoteliers and developers who build places for tourists to stay. The government is essentially footing the bill for these projects.
As I said, very few people have known about this tax break and even fewer have taken advantage of it. But the developer RETA works with in Panama, who has a decades-long track record creating best-in-class projects in the country, certainly has.
We're now using our insider connections and RETA's group buying power to negotiate a killer deal: the money this developer saved on construction thanks to his tax break…he passed onto RETA members.
Already RETA members who bought in Playa Caracol are sitting on some serious gains. I brought members an opportunity to buy two-bed, ocean-view condos at The Palms at Playa Caracol from $199,000 in 2017. In August 2019 a similar-sized condo farther back from the beach with only a sideview listed for $299,000. That's a paper gain of $100,000 in a few short years.
And the upcoming deal gets even sweeter:
These condos come fully furnished and turn-key… The furniture, appliances, cutlery, linens are all included and worth $17,000.
Factor that in and our get-in price is more like $127,200.
Your condo comes enrolled in a special rental program with onsite rental management making this a completely hands off, hassle-free investment.
I expect a surge in tourism and strong rental potential. The Great Bailout is part of a huge government drive to attract more tourists. And Playa Caracol is a unique, amenity-rich beachfront community on the closest, nicest beach to Panama City. As word gets out and the community becomes even more established demand will soar among Panama's growing middle class and the legion of international executives and foreigners in Panama City. I believe Caracol is going to become the premier destination on this coast.
You're getting a base in one of the world's great safe havens, a short walk to the nicest beach on Panama's Pacific Riviera.
And I've negotiated exclusive developer financing, too.
Remember, regular retail buyers will never even see this opportunity. The only way to get this deal is to be a RETA member.
More details coming soon…
Your Daily Dream Home
Playas del Coco, Costa Rica
$93,000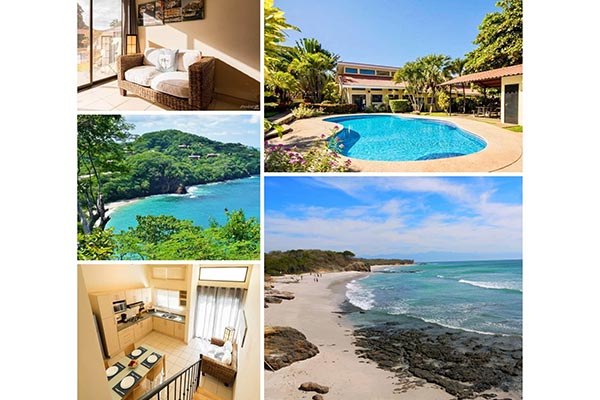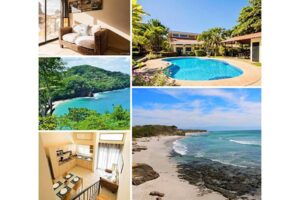 Just a five-minute walk to the center of the beach town of Playas del Coco (Costa Rica's oldest resort town), and a block from the beach, is this two-bed, one-bath condo in the Las Palmas community. Recently refurbished, this fully furnished condo has an open-plan kitchen/living/dining area that opens out to a patio with a view of the shared pool. The master bedroom has a terrace and the second bedroom, a balcony. You're close to restaurants, bars, shops, grocery stores, and banks here…all you could want for laidback, beachtown living.⁠⁠ ⁠⁠
Remember, we don't make money from any listing shared here in the Your Daily Dream Home section. We have no dog in the fight. We're just sharing cool properties we've found.
I haven't visited this property or done due diligence on it. If you're interested in the listing, you should hire an attorney and do your own due diligence.
Get Your Free Real Estate Report Now
Sign up for our free daily Postcard e-letter and get a valuable free report on the The 5 Best Places to Buy Real Estate In 2023.
Related Articles
What Kind of Real Estate Investor Are You?
Is Cozumel The Next Stop on the Path of Progress?