Narrow, cobblestoned streets lined with brightly colored facades…quaint plazas and leafy parks…soaring churches and cathedrals…shaded courtyards complete with tinkling fountains and grand statues of past heroes…
It's touches like these that have attracted people to live in Latin America's colonial towns and cities.
These "inner city" historic districts were once neglected, as local people with means decamped to more modern suburbs. But many expats prefer historic centers and have led revitalization efforts, alongside the tourism industry and well-heeled locals.
Colonial towns are often very walkable, built back when horseback and shoe leather were the preferred modes of transportation. And although you are surrounded by history…you now have modern conveniences like high-speed internet, not to mention centuries-old structures that have been repurposed into little shops, restaurants, cafes, art galleries, and boutique hotels.
After my visit earlier this year to San Cristóbal de Las Casas, in the far south of Mexico, it won my heart and became one of favorites.
You can find out what my research team discovered in this colonial gem below, as well as details on two other appealing destinations.
Granada, Nicaragua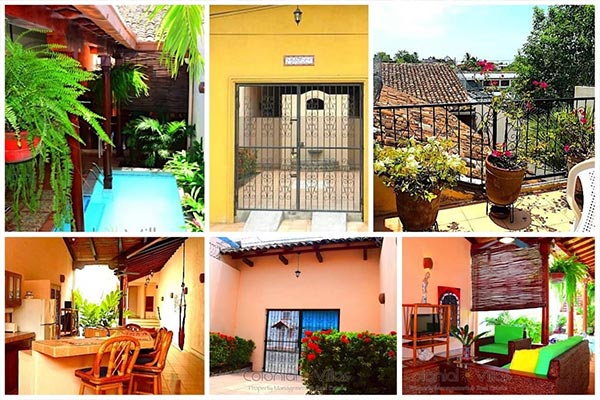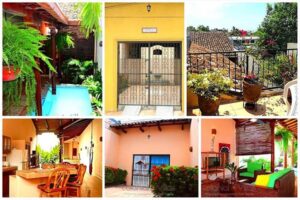 Granada is well into a decades-long effort spearheaded by expats and local movers and shakers to revitalize the historic centro. Renovated colonial structures with decorated facades, interior courtyards and gardens, and intricate tile work are now offices, businesses, and private homes.
The showpieces are the central park, where you'll find street food stalls and tables set up with local crafts, and La Calzada, a pedestrian avenue lined with restaurants, bars, and cigar shops (Nicaraguan cigars are highly prized among aficionados).
Granada is set on Lake Nicaragua, the world's 19th largest, which connects via the San Juan River to the Caribbean. In colonial times, this made it an important trading port—and also a target for pirates like Henry Morgan who sacked the city in 1665 and made off with a fortune in silver.
Today, the lakefront park is a popular gathering place on Sunday afternoons, and you can take a boat out to check out many islets just offshore, some of which have popular restaurants and hotels.
Four blocks from central park and one block from La Calzada is a two-bedroom restored colonial home. It has a garage, a rarity in Granada, as well large interior courtyard and swimming pool. There is air conditioning in the bedrooms, good for sleeping in the hot and humid climate.
Cuenca, Ecuador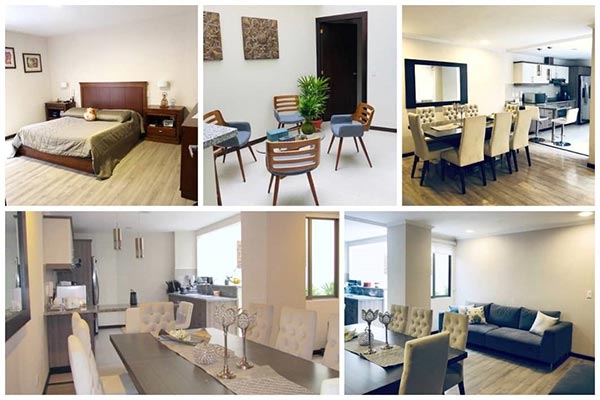 There's nothing better on a sunny afternoon than a walk along the narrow Rio Tomebamba that runs through Cuenca, Ecuador. A bustling city of a half-million, Cuenca is known for 16th- and 17th-century Spanish buildings that fill the UNESCO World Heritage designated center…giving it an Old World feel surrounded by modern suburbs.
The quality of life here—ideal temperate climate, low costs on everything from real estate to food to medical care, an active arts scene, and a low-stress existence in a picturesque setting with views of the Andes Mountains—have made it one of the region's favored retirement destinations for North Americans. The expat community is very active, but just a small part of this large city, meaning the vibrant local culture still very much shines through. As a bonus, the U.S. dollar is the currency in Ecuador.
This one-bedroom apartment features contemporary styling, granite countertops in the kitchen and stylish light fixtures. The Avenida Solano neighborhood is popular with expats, features good restaurants and markets, and is close to centro—it's only a 10-minute walk, or five-minute taxi ride, away.
San Cristóbal de las Casas, Mexico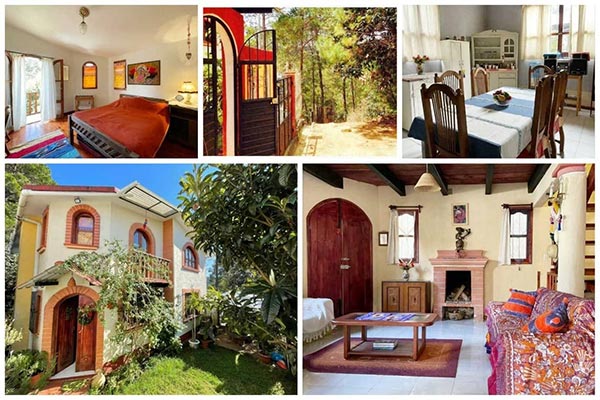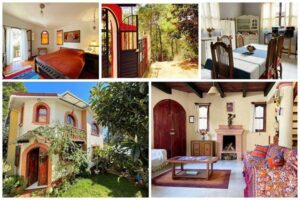 San Cristóbal de las Casas is about as far south as you can go in Mexico. It's in Chiapas state, which borders Guatemala. There is a distinct indigenous influence here on culture and cuisine from the local Maya people. Handmade folk art is a must-buy if you're into that sort of thing.
Although the wider region is known for its tropical rainforests and accompanying climate, San Cristóbal sits high in the mountains at 7,200 feet, giving it crisp and cool weather year-round. Other notable natural features include the Sumidero Canyon. A boat tour along the river at the base of the 3,000-foot-tall canyon walls is awe-inspiring.
High elevations in the tropics are the ideal locations to grow coffee. And it's said the beans in this region are some of the best in Mexico…if not the world. One of the best places to enjoy is an outdoor café on the zócalo, or central plaza, in the heart of the town's well-preserved colonial centro.
On the eastern edge of town is a three-bedroom home in a quiet neighborhood, just a 10-minute drive to the town center. It has a large terrace, an extra room that could be an office or workshop, and a garden area with flowers and fruit trees. Plus, you have views over the surrounding forest and mountains.
Get Your Free Real Estate Report Now
Sign up for our free daily Postcard e-letter and get a valuable free report on the The 5 Best Places to Buy Real Estate In 2023.
Related Articles
Is Cozumel The Next Stop on the Path of Progress?
Party Time in Playa del Carmen, Mexico
Why I'll Pass On This Gentrification Story In Antibes