When the artist Claude Monet arrived in the seaside town of Antibes in the South of France in the 1880s, he was stunned by what he saw…
Azure skies, a landscape filled with rich palettes of pink, turquoise, and purple. An ancient walled town and perfect little beaches. He immortalized it all in his painting from that period.
However, if the old master was to recreate one of his paintings today, the scene might be obscured by the obscene number of super-yachts moored in the marina.
Indeed, the transformation of Antibes from a sleepy seaside town into a playground for the super-rich mirrors the familiar story of gentrification that we see happening in cities around the world today…
First the artists arrive and then the money follows…
A beloved destination for artists throughout the 19th and 20th century, Antibes attracted famed impressionist painters like Monet and Renoir, modern artists like Nicolas de Staël, and even the celebrated Pablo Picasso. Then, around the middle of the 19th century, Europe's moneyed class—inspired by the art they saw—started arriving and building their luxurious homes.
Today, only Antibes' Old Town is recognizable from the paintings of old masters. The modern town, like many along the French Riviera has grown dramatically. Antibes' marina is the Mediterranean's largest, packed with 1,800 boats and with mooring fees of over a million euros.
And, as my senior researcher, Margaret Summerfield, has discovered, the real estate market has more than kept pace…
Read Margaret's report below…
***
Why I'll Pass on this Gentrification Story
By Margaret Summerfield
If there's one thing that's guaranteed to get real estate investors excited, it's gentrification.
Buy in an area that's down at heel…watch as the buyer and renter profile moves through the artsy crowd, the hipster set, the middle-class mainstream, and finally the wealthy…and make a packet.
When I arrived in Antibes and noticed a huge project smack behind where I'm staying, I had to go check it out.
It ticks a lot of the right boxes. It's gentrification proper, replacing shabby buildings in a run-down area. It covers 2 hectares (4.94 acres), a sizeable footprint for a city the size of Antibes. It's in a great location, between Old Town and the marina. One side of the project borders a plaza…with shops, cafes, restaurants, salons…everything you need…steps away.
In fact, it's walking distance to pretty much everything, including the beach.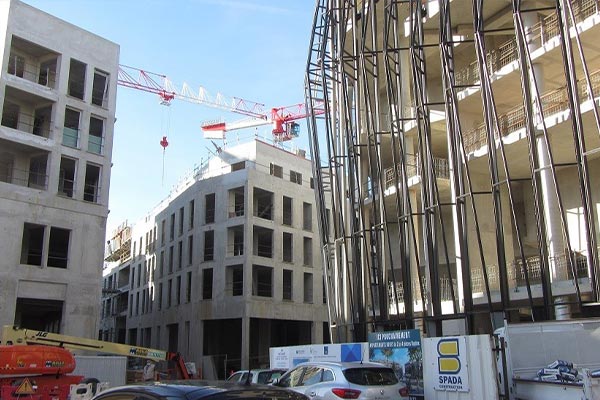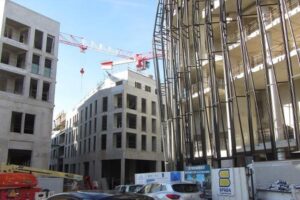 Construction is underway but the buildings are just shells. I wasn't expecting the best price (the best price would have been before a shovel hit dirt) but I was hoping that pricing would still be attractive.
I'd overlooked the French Riviera factor. The pricing was a shock. The lowest priced unit, a studio of 38.16 square meters (411 square feet) was €299,000.
For someone only looking at French Riviera pricing, that may seem like a bargain. The cheapest property I've seen here was €108,500. It was a studio of tiny proportions, and cabin-style construction, covering only 17 square meters (183 square feet). Stacked up against that, the €299,000 studio seems like a good deal.
But I'm not just comparing it to deals in Antibes…or even on the French Riviera. I can't help but compare it to other, far more compelling, deals I've come across.
A recent Real Estate Trend Alert deal in Panama for example, offered condos, fully furnished and equipped, with an on-site hotel operator to help generate rental income. The condos are a short stroll to the beach and warm Pacific Ocean, in an upscale community. The price? From $112,000. That's just under €94,000…even lower than the tiny studio-cabin in Antibes.
Then there were the luxury two-bed condos on Portugal's Algarve coast with a start price of €310,500. They're in the historic town of Lagos, in the Western Algarve, an up-and-coming spot with a charming historic center, a marina, and some of the country's finest beaches. A second home in Lagos can earn nice rental income when you're not using it, as much as 10% gross a year. And these particular condos should see nice capital appreciation too. It makes the €299,000 price tag on the pre-con studios in Antibes seem outrageously steep.
Two acres of lake-view land in Costa Rica for $49,000…a four-bed, ocean-view house on Nicaragua's gorgeous Pacific coast for $160,000…the list goes on. There are amazing real estate deals and bargains out there if you know where to look.
If Antibes is your dream destination…and you can't imagine owning a home anywhere else…then it's worth paying the Riviera premium. But if you're simply looking for a second home in the sun—ideally one with the prospect of capital gains or rental income—then there are plenty of other places that can deliver. You just need a global perspective, an open mind, and a spirit of adventure.
Your Daily Dream Home
Charnizay, Indre-et-Loire, France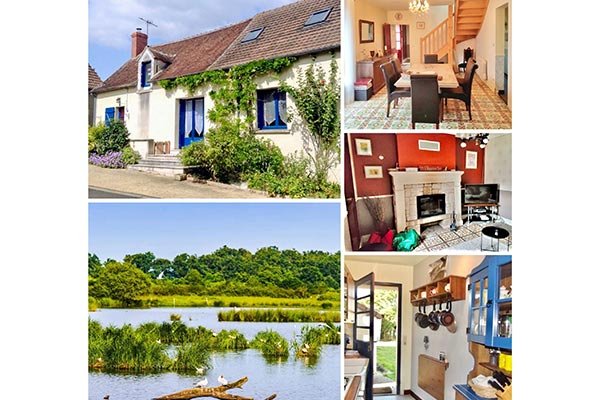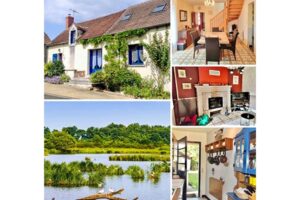 This two-bedroom bungalow is in the village of Charnizay in central France. It has a small kitchen, living room, dining room, as well a loft which could be converted into more living space or another bedroom. There is also a barn on the property and a little courtyard at the front of the house. This is an ideal getaway pad…an escape to the French countryside. ⁠⁠
Remember, we don't make money from any listing shared here in the Your Daily Dream Home section. We have no dog in the fight. We're just sharing cool properties we've found.
I haven't visited this property or done due diligence on it. If you're interested in the listing, you should hire an attorney and do your own due diligence.
Get Your Free Real Estate Report Now
Sign up for our free daily Postcard e-letter and get a valuable free report on the The 5 Best Places to Buy Real Estate In 2023.
Related Articles
Cheap Homes in English-Speaking Caribbean
A Literal "Road to Riches" in Tulum??
VIDEO: Six-Figure Gains on These Condos in Tulum