Cars, trucks, and scooters whiz by, forcing me to duck away from the trail of dust thrown into the air.
I'm here next to the newest road in Tulum.
For passing vehicles, this road is now the fastest route to one of the most stunning beaches in the world…
But for RETA members, this new road is so much more…
It's a massive game-changer…
The next phase in a Path of Progress that's set to supercharge potential gains. And with our RETA deal in Natal, we're already way out ahead.
Here's why…
For many years, there was only one road leading to Tulum's stunning beach, which is several miles from the main town. And while Tulum has grown in magnitudes, attracting millions of visitors each year, the capacity of the road has been twiddling. On weekends and holidays, traffic backs up for miles.
But now, a new access to the beach has opened up. In a moment, I'll show you that road myself in a short video.
It starts on the south side of town, branching off Tulum's main drag (and the Riviera Maya's main north-south highway) towards the white-sand beach and the Caribbean…right past Natal, a community where RETA members had the chance to own two-bed, two-bath condos from $143,000 in October of last year.
At the time of launch, I figured these will be worth $190,000 three years after delivery. Now, with this new road bringing Natal within such easy reach of the beach, that estimate looks conservative. The gates have been flung open (literally, as you'll see in the video below), and you can get all the way to Tulum's famed beach road in a matter of minutes.
This is a game-changer for communities in this area. And Natal, located just off this road, is in prime position to benefit. By that, I'm talking stronger capital appreciation…and stronger rental yields.
Just a few minutes' drive down this new road, you'll find the perfect sugar-soft sands, sparkling cobalt water, and tall palm trees that lean lazily towards the frothy surf of Tulum beach. It's said to be one of the most "Instagram-able" places on earth.
Celebrities come to stage paparazzi photo shoots… Fashionistas parade the beaches displaying their latest styles, hoping to be discovered… And Instagram models tantalize their fans with well-orchestrated bikini shots.
As for me: Right now, my camera is pointed at this, decidedly unsexy, stretch of road…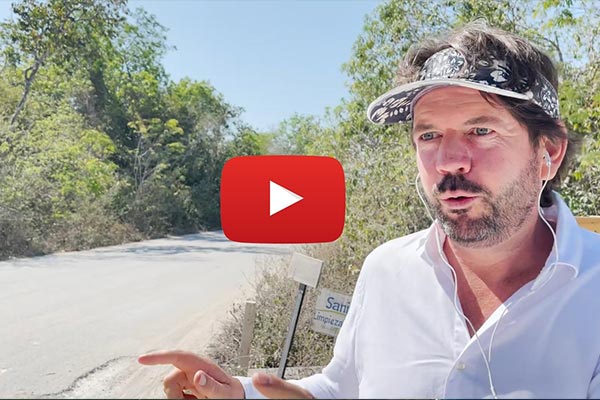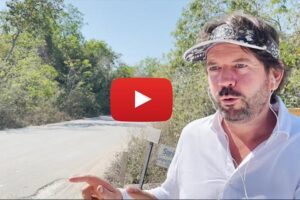 If the road looks bumpy that's because this area of Tulum is growing fast. The surfaced road won't be put in until the construction traffic has reduced.
It looks ordinary but this road is the big news for those in the know on the Riviera Maya right now.
To understand why, we need to take a look at the bigger picture.
The Path of Progress that started in Cancun has rolled into Tulum. And this is where it comes to the end of the line. In the late 1960s Cancun was a coconut plantation. In 1974 its airport opened. Last year, Cancun Airport's four terminals saw 25.4 million passengers. It's the gateway to the Riviera Maya.
About 50 minutes south of Cancun, the fishing village of Playa del Carmen has become a sophisticated beachside city with over 200,000 residents and millions of visitors…it has large malls, an international dining scene, box stores, and a very international community. In a city so new, everyone is from somewhere else. English is spoken everywhere.
This has happened so fast it's mind blowing. In 2007 Playa del Carmen was reportedly the world's fastest-growing city…today I think that title could easily go to Tulum.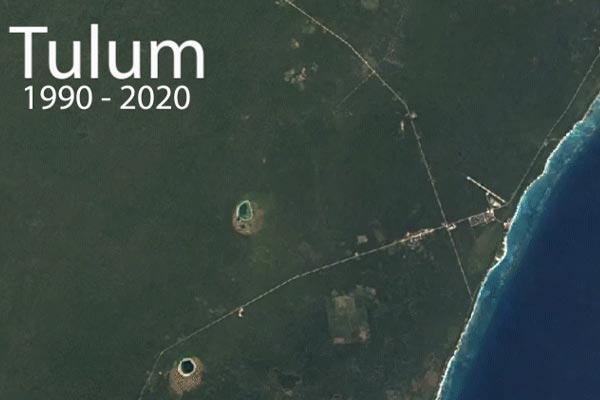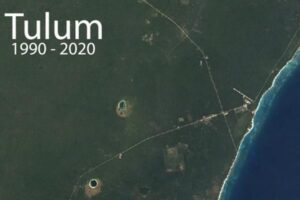 And Tulum is the end of the line for this Path of Progress. To the south is the Sian Ka'an Biosphere—over a thousand square miles of UNESCO-protected wildlife-rich wetlands, shimmering lagoons, and deserted Caribbean beaches. To the north are the stunning beachfront archaeological ruins.
You can't build near the archaeological ruins nor can you build in the biosphere. Because of these limitations on development, access has become incredibly important in Tulum.
The general view was that Tulum beach needed another access road to relieve traffic, and the only contender was Avenida Kukulkan (the road in the video above).
RETA members who got in our RETA-only Natal deal will recognize the name…
When I launched our Natal deal last year, I explained that we shouldn't buy on the basis that this road will open. For the simple reason that we didn't need to. Natal was already in the prime location of La Veleta, which is on a trajectory as the high-end commercial area of Tulum. On top of that, we had an incredibly low RETA-only price of just $143,000 for a two-bed, two-bath condo. I figured these will be worth $190,000 three years after delivery.
Now, with Avenida Kukulkan reaching all the way to the coast, it puts our condos within easy reach of one of the most desirable beaches in the world, adding fuel to the already booming rental demand.
As I was told recently by a contact here: "Monthly, short term, everything is up in Tulum. Longer-term rentals are in high demand." One of the few available listings I came across was a one-bedroom condo in La Veleta for $1,685. A two-bedroom condo, like what members locked down in Natal, will run you $1,750 to $2,000 per month.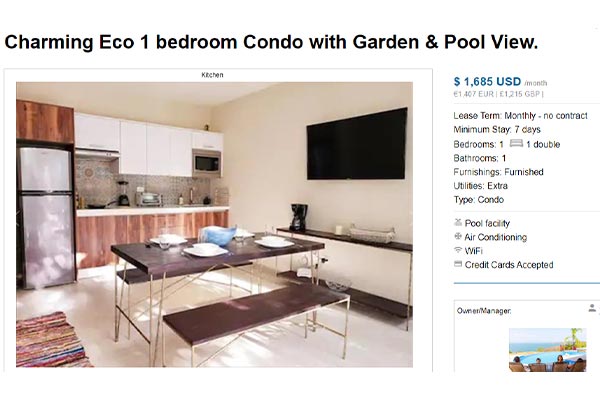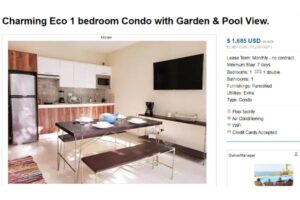 Like I say, I expect rentals in La Veleta to be even more in demand as the new beach access becomes widely known. And that means RETA members who invested in Natal could stand to see profits boom as the Riviera Maya's mammoth Path of Progress takes a new leap forward.
If you're a RETA member, you can get my report on Natal and inquire about availability here.
Your Daily Dream Home
Los Montesinos, Alicante, Spain
€82,300 ($99,297)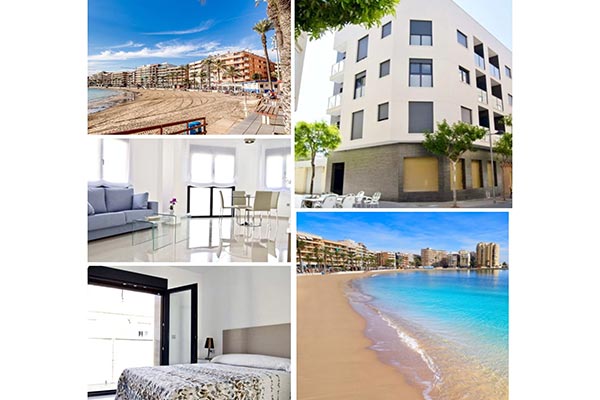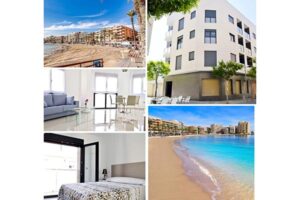 Located on Spain's sunny Costa Blanca, in the traditional Spanish town of Los Montesinos, is this new, two-bed, one-bath apartment. It also has a fully fitted kitchen, a living room, and a small balcony. You are walking distance to shops, restaurants, and bars, and about a 15-minute drive to the beach. If you're looking for a place to escape to for some winter sun, or want to spend your summers in Europe, this would be perfect. ⁠⁠
Remember, we don't make money from any listing shared here in the Your Daily Dream Home section. We have no dog in the fight. We're just sharing cool properties we've found.
I haven't visited this property or done due diligence on it. If you're interested in the listing, you should hire an attorney and do your own due diligence.
Get Your Free Real Estate Report Now
Sign up for our free daily Postcard e-letter and get a valuable free report on the The 5 Best Places to Buy Real Estate In 2023.
Related Articles
VIDEO: Six-Figure Gains on These Condos in Tulum
Remodeling: Is That Facelift Worth It?