It was a classic Mexico beach restaurant…
Palapas. Red plastic chairs and tables sinking in the sand. Lively Latin music in the background. Families and groups of friends at big tables laden with fried fish and cold beers. Plentiful hammocks if you want to take your relaxation to another level. The salty tang of the Caribbean coming off the spray of breaking waves filled the air.
I was on the island of Cozumel, about a 45-minute ferry ride off the shore of Playa del Carmen.
It was my first time visiting. The scene here reminded me of my first visit to Tulum back in 2004. A few rickety beach bars, empty white-sand beaches, and nothing much else.
I had expected more.
This is one of the best snorkeling and scuba sites in the world. Each year it's visited by some of the biggest cruise liners—Norwegian, Carnival, Princess, Disney. But the island's main town of San Miguel looks drab and dated. It was built in the '80s and '90s, but not a lot happened here since.
I was there to scout because I'm beginning to hear whispers about the island from influential people. Developers are coming to the table. They're asking if RETA is interested in Cozumel. People with land are approaching us.
It's really coming on my radar for the first time ever.
On the mainland of the Riviera Maya, Tulum is completely on a tear right now. It's the end of the line for the Riviera Maya's Path of Progress. But that doesn't mean development stops. As I've said before, a Path of Progress is not always linear. While the first wave barrels forward, the second, third, and even forth waves often benefit the places that have been overlooked.
Now, in conversations about what's next for the Riviera Maya, Cozumel is being talked about.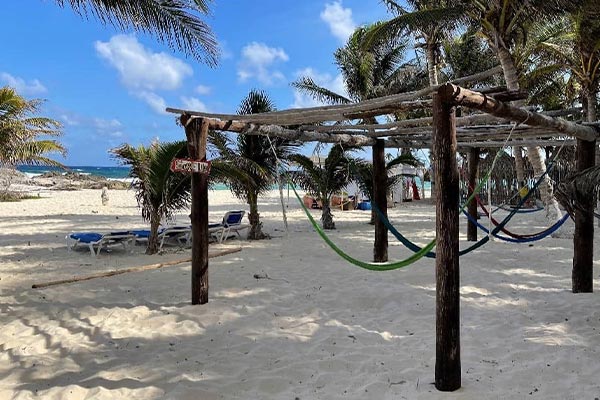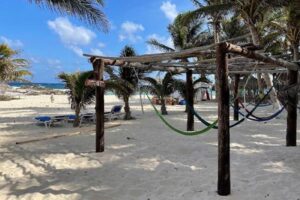 The ferry ride over from Playa to Cozumel has a festive atmosphere. The onboard bar kept busy taking orders for Dos Equis and margaritas… Seats were scarce, and I ended up on the top deck, squarely in front of the three-piece band that provides entertainment.
The passengers were singing along and clapping appreciatively to the music. But I think the biggest cheers came during a stirring rendition of "Zombie," the mid-90s hit song by Irish rock band, The Cranberries.
To be sure, Cozumel was much quieter than it normally would be. Although famed for its diving, which still today draws many day-trippers from the mainland, and equipped with its own small international airport, much of Cozumel's visitors came from cruise ships, which, of course, have stopped during the pandemic.
On Cozumel's eastern shore, facing the open sea, rocky, wild shoreline alternates with sandy coves. On the shore facing Playa, the water is calm and clear. To the north of the main town, San Miguel, you'll find long sandy beaches. As we drove to potential development sites to the south along the water it was more limestone "iron shore," with buoys out in the water marking the location of snorkelers.
Large stretches of the island, especially on the southern end, are undeveloped and set to remain that way to protect the coral reefs in the marine national park just offshore. It was starkly beautiful.
I looked at a few potential development sites and I liked what I saw. The next step is to see if it stacks up as a deal.
A strongly opinionated conversation is happening in my team about where the next place we can profit on this Path of Progress will be. Cozumel is now very much in the mix. I'll continue my conversations with developers and see what pricing we can get. In Cozumel, construction costs are higher but land costs are lower. I'm also going to speak with some hotel groups about their plans for Cozumel.
For now, you can check out a few clips from my scouting trip here: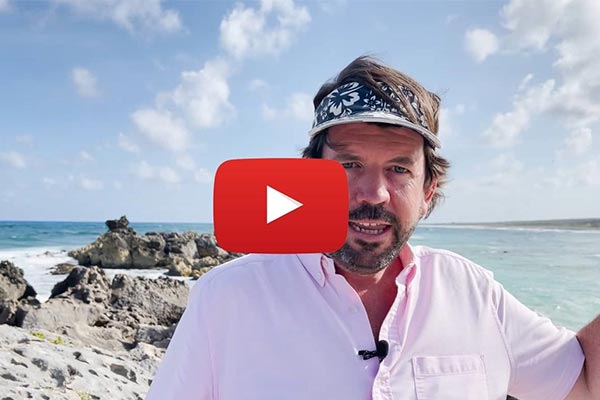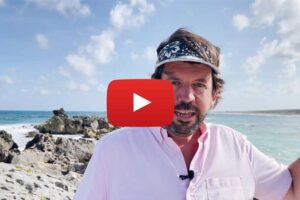 Check out my scouting tour of Cozumel here.
Your Daily Dream Home
Manta, Ecuador
$69,500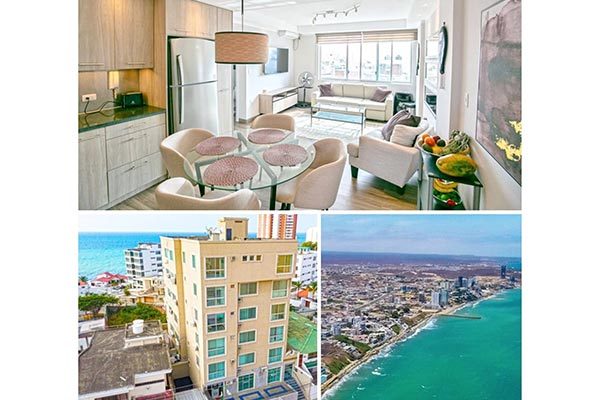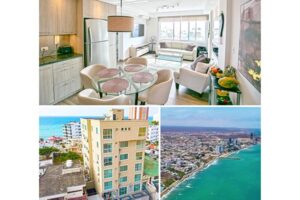 Today, we're heading to South America and to the central coast of Ecuador. This one-bedroom ocean view condo is in the vibrant beach town of Manta. Remodeled in 2019, it has an open plan kitchen/dining/living area that is bright and spacious. And it comes fully furnished. You are just steps from the beach and close to two of the town's major shopping areas. ⁠⁠ ⁠⁠ ⁠⁠
Remember, we don't make money from any listing shared here in the Your Daily Dream Home section. We have no dog in the fight. We're just sharing cool properties we've found.
I haven't visited this property or done due diligence on it. If you're interested in the listing, you should hire an attorney and do your own due diligence.
Get Your Free Real Estate Report Now
Sign up for our free daily Postcard e-letter and get a valuable free report on the The 5 Best Places to Buy Real Estate In 2023.
Related Articles
Party Time in Playa del Carmen, Mexico
Why I'll Pass On This Gentrification Story In Antibes