If you're looking for the quintessential Mediterranean lifestyle at a fraction of the price, look no further, Turkey checks all the boxes.
Whatever your heart desires, trans-continental Turkey, straddling southeastern Europe and western Asia, is guaranteed to please. It has cosmopolitan, vibrant cities, like Istanbul. There are idyllic coastal Mediterranean villages, like Kaş, with pristine turquoise waters and multi-layered sunsets dotting the expansive coastline. Charming Aegean towns with deep blue waters, like Çeşme, and jet-setting yacht venues like Bodrum, complete with a stunning castle on the Mediterranean Sea, vie for sailors' attention.
There are mountain ranges rising from all four directions, including the verdant green valleys of Olympus and the Taurus Mountains, offering endless hiking trails immersed in natural preserves. Fragrant lavender fields in Isparta, rival Provence, interspersed with rose and cherry blossom season.
History comes alive in Turkey with over a dozen UNESCO-recognized heritage sites, as well as UNESCO-designated cities of gastronomy, like Gaziantep (one of the oldest cities in the world), famous for its conglomeration of multi-cultural cuisines. That's not to mention the world-renowned hospitality from the Turks, genuinely interested in sharing their beloved country with visitors.
Although Turkey is predominantly Muslim, it is a secular country, where religion and government are separated. In fact, Turkey has many Christian pilgrimage sites, including Ephesus, where the Virgin Mary spent her last years and where Saint Paul performed baptisms. A mosaic of civilizations and cultures, including the Roman, Byzantine, and Ottoman Empires, Turkey has something to intrigue everyone.
Interested in learning more about Turkey? Here are some of the top reasons you should consider it for your retirement destination.
1. Cost of Living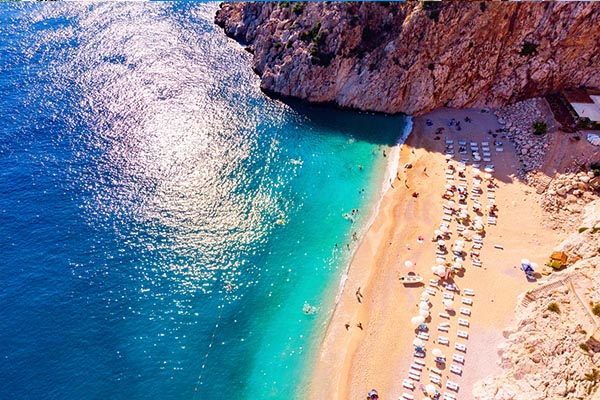 The exchange rate between the U.S. dollar and the Turkish lira makes it easy to retire here on your Social Security. Furnished, one-bedroom apartments in the center of coastal towns with panoramic Mediterranean Sea views can be found for $250 a month. Push your budget to $500 a month and you'll get a three-bedroom property, that figure also includes most utilities.
When it comes to eating out, a filling dinner of shish kebabs, including rice, vegetables, and fries averages $6. A wealth of freshly prepared mezes, or starters, typically costing less than $2 each, can easily make a meal while exposing you to a wide array of new dishes. Meals here are often accompanied by complementary offerings, such as olives, bread, and classic Mediterranean dips, as part of the ingrained Turkish hospitality.
A daily trip to the produce store or the frequent farmers' markets costs a few dollars. A liter of earthy green extra virgin olive oil costs about $3 and a dozen of the freshest free-range eggs less than $2.
Regional transportation is cheap with flights to destinations in Europe often costing less than $40 and hours-long bus trips $5, making exploration inexpensive. A full spa treatment, including a one-hour deep-tissue massage, and the full spa "hammam" experience, including a foaming cleanse and exfoliation, costs about $30, including tip. A haircut at a salon, including a glorious head massage, is about $5.
2. Ease of Residency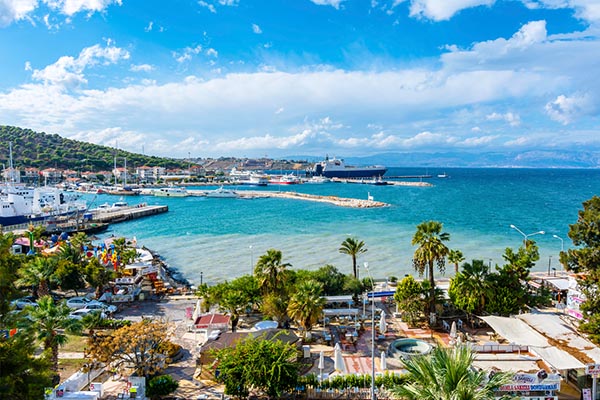 As a general rule, U.S. citizens can only stay in most European countries, as a group, for 90 days out of every 180-day period. In Turkey, however, one can obtain a renewable, one- or two-year residence permit relatively easily.
To obtain a residence permit, you submit an application online and provide evidence of lodging for the duration of the requested permit. If you're staying in a rental, a notarized copy of the lease is required. Minimal health insurance is also required for the duration of the permit—mine cost $75 for the year. You must be able to show proof of sufficient funds to provide for yourself during the duration of your stay and obtain a tax number.
My original application and later renewal required me to attend an in-person interview but it was very straightforward and my renewal granting me a two-year extension took less than 10 minutes. I had to pay fees of just under $200 each time.
3. Natural Beauty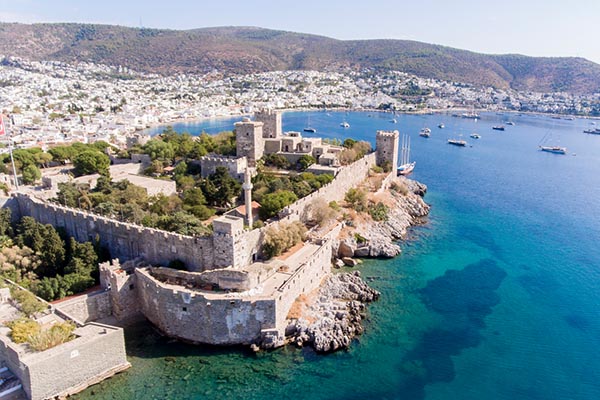 Turkey easily rivals any country for its sheer natural beauty, ranging from acres of unspoiled, verdant green mountains and valleys to miles of pristine coastline. The diverse topography and elevated plateaus provide stunning and unique vistas throughout the country.
Turkey is lapped by four seas—the Mediterranean, Aegean and Black Seas, and the Sea of Marmara—and has mountain ranges paralleling the approximate 5,000 miles of coastline. The color contrasts among the crystal clear turquoise, jade, and sapphire-infused sea, the forest-blanketed emerald green valleys and mountains, and the stark white cliffs provide staggering beauty. The abundance of vegetation lends pops of color from silvery-green olive groves, ruby red pomegranate bushes, fields of lemon and orange trees, and carpets of sun-bronzed tomatoes.
4. History and Architecture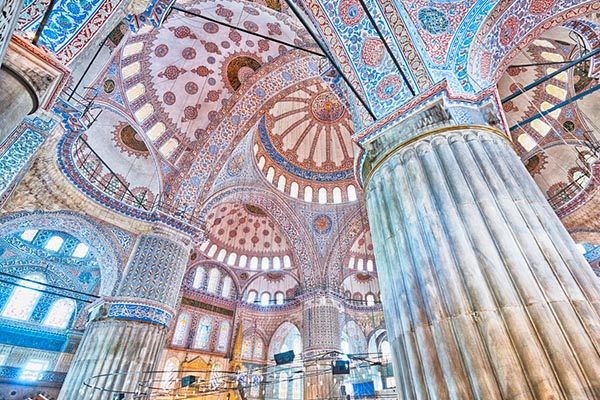 Turkey is referred to as the world's largest museum—and with good reason. There is a treasure trove of sites for historical, architectural, and archaeological buffs, including many UNESCO world heritage sites. You can walk in the footsteps of mythological and factual characters, including Alexander the Great, Helen of Troy, and St. Nicholas (aka Santa Claus). Istanbul alone has a wealth of architectural wonders, including the grand and ornate "Blue Mosque" named for its blue tiles inside; Hagia Sofia and Topkapi Palace, the grandiose residence of sultans of the Ottoman Empire, complete with a harem.
The town of Ephesus has some of the best-preserved Greek and Roman ruins; there is the archaeological site of Troy, the supposed site of the Trojan Wars; and the fascinating fairytale-like village of Cappadocia with underground cities.
5. Climate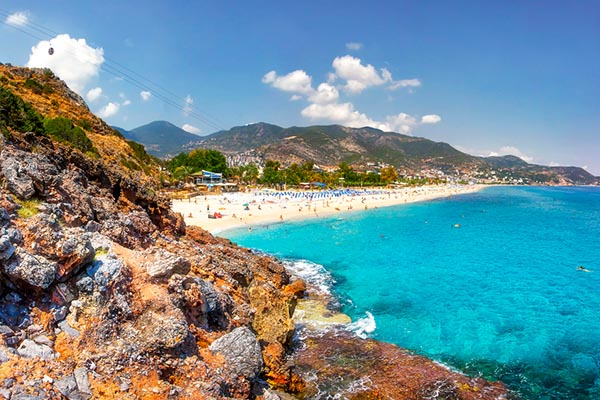 Turkey enjoys a temperate climate. It is a year-round destination with coastal towns bordering the Mediterranean and Aegean Seas enjoying hot summers and mild winters.
The western and southern coastal towns of Turkey enjoy a mild Mediterranean climate, averaging about 48 F in winter and 84 F in the summer. Istanbul and the coast around the Sea of Marmara have moderate climates averaging 39 F in the winter and 80 F in the summer. The interior of Turkey experiences cold, snowy winters and hot, dry summers with temperatures generally cooler at night.
6. Cuisine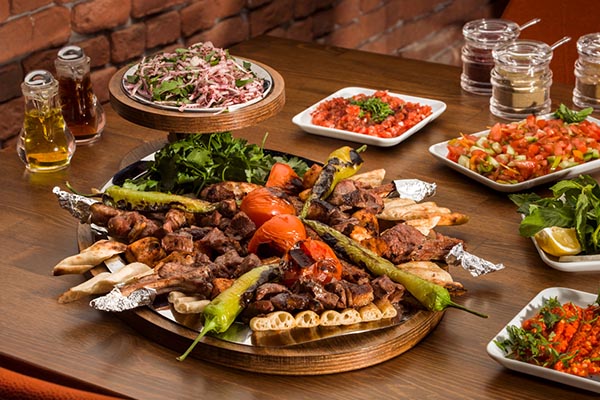 Turkish cuisine intrigues with its exotic offerings while representing the best of the Mediterranean diet, revered for its health benefits. Mainstays of the cuisine include grilled meats and seafood, a plethora of vegetables, lots of yogurt-based dishes, an array of health-promoting and delectable herbs and spices, dried fruits, and nuts, and extra virgin olive oil.
Some of my most memorable dining experiences in Turkey have been in the cosmopolitan capital of Istanbul. Two of my favorite places to eat (not only in Turkey but in the world), are Hamdi and Omar in the historical center of Sultanahmet.
Hamdi is conveniently located adjacent to the bustling spice bazaar and enjoys a spectacular panoramic view over the historical center, the Bosphorous Sea, and the Golden Horn from its rooftop floor with an outdoor terrace. Service here is attentive and fast-paced. The proprietor, Hamdi, started out selling kebabs in the 1960s from a street cart and ended up with one of the most-beloved Istanbul restaurants, attesting to the popularity of his shish kebabs. Although Hamdi is most famous for its kebabs, they also have an impressive array of "lahmacun", a very thin-crust, cheeseless pizza, and I generally opt for one with perfectly-spiced minced lamb and chopped pistachios, completed with a drizzle of addictive, sticky, luscious pomegranate glaze.
This culinary artistic beauty is complete with a side of a spicy tomato salad, "acılı ezme" (a perfect combination of sweet, spicy, and acidic with fresh, finely-chopped tomatoes, herbs, and olive oil, the trademark spiciness provided by homemade hot red pepper paste), perfectly complemented by a cooling side of haydari (a garlicky yogurt-based dip with mint, olive oil, and lemon). Simple foodie perfection, characteristic of Mediterranean offerings.
Dining at Hamdi is particularly captivating at night with the Bosphorous Bridge colorfully illuminated, twinkling lights on the landmark buildings, and brilliant stars piercing the inky jet blue sky as the backdrop to this picture-perfect scene. Reservations are a must to secure terrace seating or indoor seating with a panoramic view.
Omar is a favorite not only for its consistently excellent traditional food but also for its breath-taking view from its rooftop terrace. The interior is decorated with a kaleidoscope of colored mosaic lamps cascading from the ceiling, creating an intimate glow and casting a rainbow of shadows along the walls. What really steals the show and my heart here, however, is the incomparable view of Istanbul's most iconic landmarks, the stunning architectural wonder that is Hagia Sofia and the sprawling "Blue Mosque". My most memorable visits have been in spring when there is a vibrant carpet of tulips (Turkey's trademark flowers), between these two magnificent structures. The experience of enjoying front row seats overlooking the bustle of Istanbul's famous square is enhanced if one is fortunate enough to hear the piercing, melodic call to prayer, a gentle reminder to pause and be grateful for one's blessings, regardless of one's religious affiliation or non-affiliation.
It never ceases to amaze me what a memorable evening I can have in this cosmopolitan touristic capital at such a value. Prices are generally comparable to other cities in Turkey, with mezes costing approximately $3 to $5 and entrees generally ranging between $10 to $15. Stunning vistas included.
7. Hospitality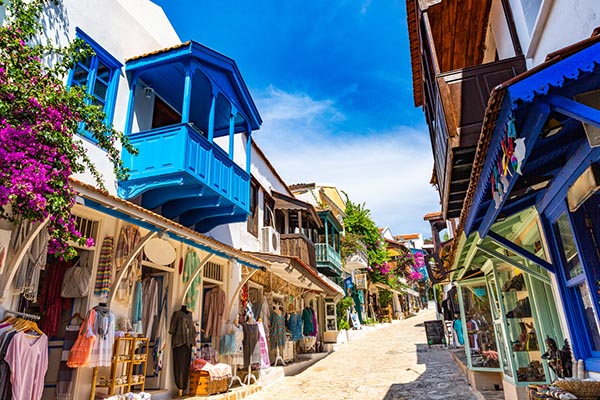 Turks are justly revered for their hospitality. This is a country where tolerance and civility reign. It is the only Muslim country that is secular and the only country straddling both Europe and Asia. It is a meld of cultures, where differences are not only respected but also are what makes the country so diverse. Tourism is a huge part of the Turkish economy and foreigners are welcomed with open arms and appreciation.
There is something for everyone in Turkey. A Mediterranean lifestyle that dreams are made of can be yours too at an absolute bargain of a price.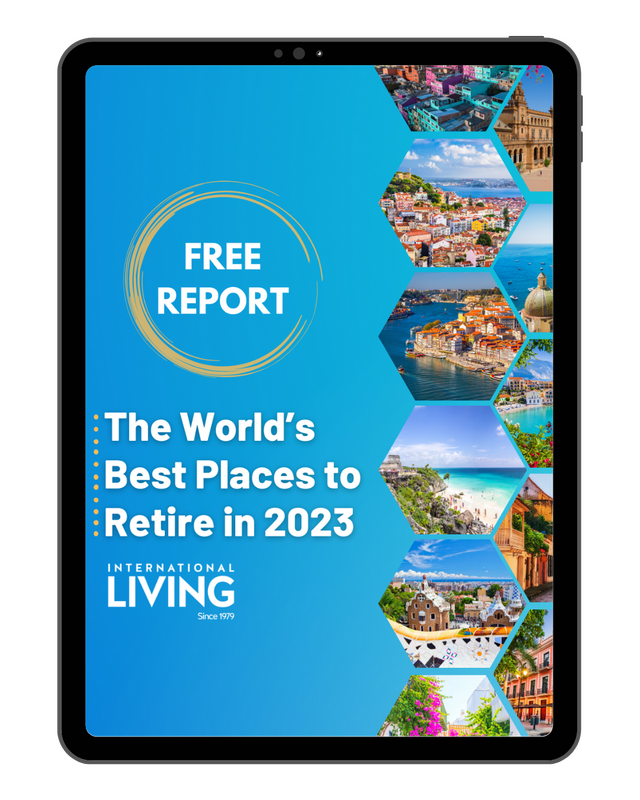 Get Your Free Report on the World's Best Places to Retire:
Learn more about the best places in the world to retire in our daily postcard e-letter.
Simply enter your email address below to sign up for our free daily postcards and we'll also send you a FREE report on The World's Top 10 Retirement Havens, plus access to over 10 more free reports. Our gift to you, on our favorite destinations.
Related Articles
The World's Best Places to Retire
Europe's Top 5 Affordable Retirement Havens
The Best Towns and Cities to Retire in Europe
Upcoming Conferences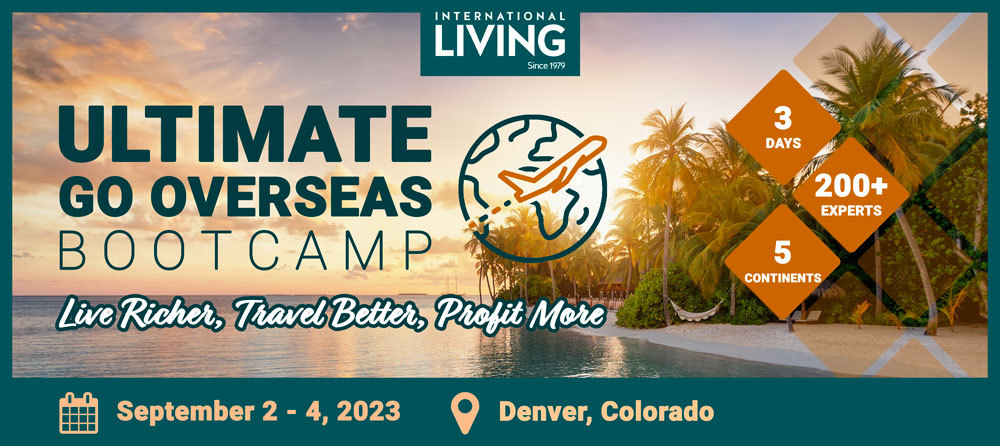 Most Popular Products