Iceland, as we all know, has been on an unprecedented tourist boom in the past few years, so it's a wonder why its capital, Reykjavik, doesn't get more love. Countless times, I've spoken to people who have used Reykjavik as little more than a glorified resting point on their way to and from the Golden Circle, or Iceland's other countless natural wonders. That, in my humble opinion, is a sizeable mistake.
To be clear, I'm not stating that you should fly to Iceland only to soak in the wonder that is Reykjavik, but I am stating that in building an itinerary for Iceland, it would be wise to deliberately plan to spend at least a weekend in the country's capital. Reykjavik, for all intents and purposes, is more or less a small town dressed up in a city's clothes, and I adore that. A weekend in a city like this provides an intimate, unforgettable experience if you know where to look.
I've spent my whole life living in megacities, and, for me, Reykjavik was the welcome reprieve I so dearly needed, whether I knew it or not. There was no lack of activity to be had, but the hustle, bustle, and rush were nowhere to be found, and that ultimately blankets the city in a distinct, welcomed calm. Iceland's marketing campaign around the slogan "Inspired by Iceland" was a massive success, and I personally think Reykjavik would be wise to adopt the slogan, "Hey, give Reykjavik a chance!" I did, and I haven't regretted it for even a moment.
Getting a Feel for Reykjavik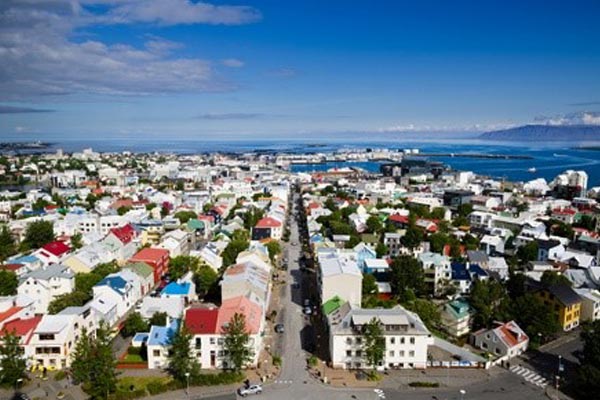 While we all, in some sense, yearn to have a crisp, clear itinerary for a city which we will robotically execute, I would strongly encourage you to get lost in Reykjavik before you do anything else. Now, I'm not suggesting you walk aimlessly without a map, but rather that you use your map sparingly to ensure that you don't have a situation where you can't see the forest for the trees.
Again, Reykjavik is small and manageable from a tourist perspective, which makes it the ideal city to wander through, and not necessarily worry about checking site a or site b off a list you created before arrival. The area to do said wandering is the Reykjavik City Center (also known as Miðborg or Miðbær), particular on well-known streets like Bankastræti or Austurstræti, which are filled with hip establishments to serve your every need, particularly if you're into nightlife.
Laugavegur is where you want to be if you're into shopping though, as it's the main thoroughfare in the city and, generally speaking, it's the street in Reykjavik. Quite honestly, that information alone is enough to go for a wander and get a feel for the city on your own terms. Even if you do get lost, you're likely accidentally still in walking distance from wherever you're staying. Remember, we're talking about a city with about 125,000 people (which still, incredibly, accounts for about a third of the population of the whole country).
Embracing Icelandic Culture in the Capital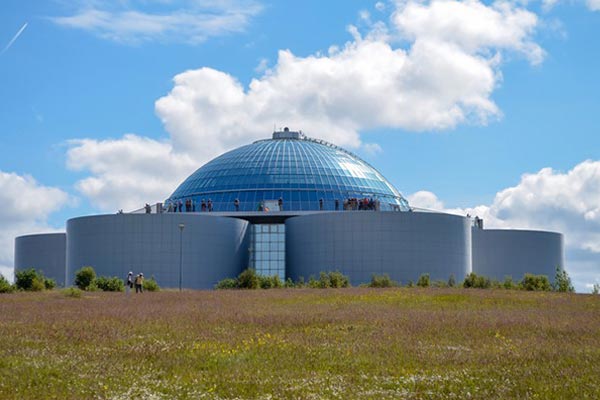 In Reykjavik, you'll be surprised with how much you can accomplish in a weekend. I'd start, perhaps not surprisingly, at the National Museum of Iceland, which will provide you context during your time in the city, and the country at large. Unlike other national museums, this museum is organized in such a way that you can learn an immense amount in just one or two hours.
If museums are your forte, then you should also see if you can sneak in two more museums in your weekend. It's unlikely that you'll be able to see all three in just a weekend, but if the weather is poor, you've got the perfect excuse to do just that. Firstly, Perlan is sensational, and plays with the notion of the mystery and otherworldly nature of Iceland. It's highly interactive as well, including the ability to walk through an ice-cave that's about 325 feet long.
Furthermore, if you're a fan of the Viking Age, you need to make time for The Settlement Exhibition, which is an open excavation that uses technology to bring you back to the time of the Vikings. There's plenty of creative technology here to keep smiles on everyone's faces, including, if not especially, children.
There's a lot of culture you're going to just inherently absorb during your initial wander of the centre of Reykjavik, but make sure you intentionally stop at Hallgrimskirkja, the largest church in Iceland, and perhaps most famous. Get your photo out front, but remember that you can enter the church and go up to the top and get arguably the best panorama of Reykjavik.
Natural Reykjavik
I'm hesitant to dive into the notion of a "natural Reykjavik" too deeply because the whole city feels connected to the environment. Walking around the harbour or near the water in general is a lovely experience, especially in the warmer months. To ensure I got a feel for that natural element of the city, I walked from my hotel all along Sæbraut, which ultimately leads to the Sun Voyager Sculpture (also called Solfar Sculpture). The sculpture pays respect to the city and country's Viking history, but it's the perfect excuse to just take in the environment as well.
However, if you want to escape the city centre a little, Laugardalur Park is your place, as there are botanical gardens, campsites, great walking to be had, and even an amusement park. If you really want some unique photos, then about 45 minutes from the city and 15 minutes from the airport is the famous Blue Lagoon, which might be the most famous geothermal body of water on the planet. The water is milky blue, and soothing as can be. I had rented a car in Iceland, which is fairly standard, but you can also easily get there on public transit or shuttle.
The Culinary Delights of a Northern Capital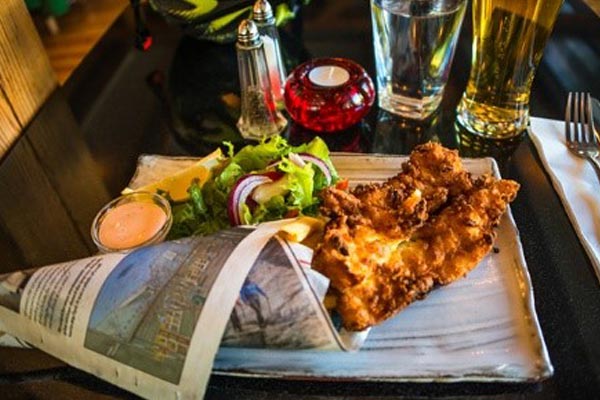 If you're not a fan of seafood, good luck. If you are a fan of seafood, welcome to heaven.
The meal I will never forget from Reykjavik is the lobster soup that I had from Sægreifinn, which is right on the water. My only regret, to be honest, is that I didn't order two or three. From a fine dining perspective, Grillmarkadurinn, on Laekjargata, is top-notch, and they do much more than just seafood, and do it very well. It's an experience to eat here to say the least, but you will indeed pay for it. They're known for having excellent meat, particularly when it comes to steaks.
The best bang for your buck in the city as far as I'm concerned is at Icelandic Street Food, which is well suited for any meal at any time. They've got quick bites galore, but are known for their soups which are often served in bread bowls.
All that to say, I never had a bad meal in Reykjavik, as the quality is always going to be high, but just be aware that the price typically follows suit.
Nightlife to Note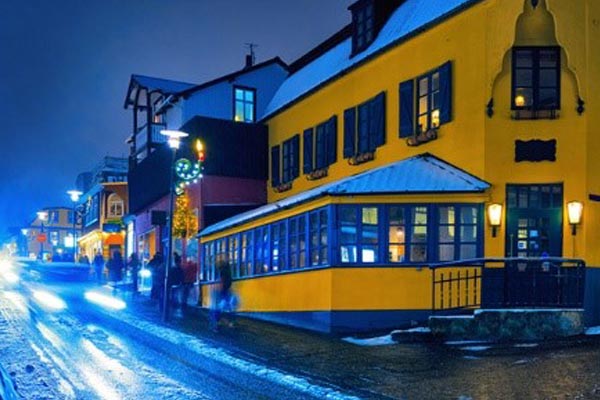 Reykjavik is my kind of nightlife, as, for the most part, it's really a collection of small, crowded, dimly lit bars that define the scene. I'm certainly okay to leave the big city clubs out of the equation for a weekend (or ever, for that matter). Live music over loud music, that's what I always say.
Personally, I started in the eastern part of the city at Kex Hostel Reykjavik, then worked my way west, and I loved it. I'm not a hostel bar sort of guy, but Kex was trendy, had good beer on tap, reasonably priced eats, and music at night. If you are planning on going on a crawl of sorts, consider downloading the app called "Reykjavík Appy Hour." Bars and restaurants in the core of the city post excellent deals on that app during happy hour, and that allowed me to check out many more places than I would have normally.
If you're a whiskey fan, don't miss Dillon Whiskey Bar, which, last I checked, had a couple hundred whiskeys on offer. Kaffibarinn has a similar chill vibe, and is famous for late night DJs, as well as having appeared in some recent movies and shows shot in Reykjavik. Lastly, if its nice out, make your way a little further west and park yourself at the outdoor seating at Micro Bar, it's another nice, intimate setting. There are plenty more spots, which is why I recommend you use the aforementioned app to do a little discovery on your own based on deals of the day.
The Takeaway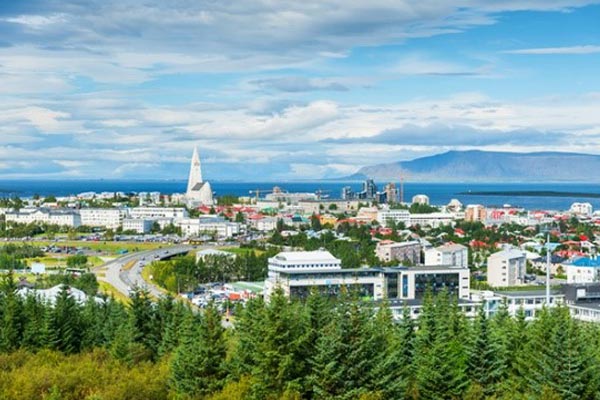 Simply put, Reykjavik deserves to be known as something more than a mere stopping point in the grand scheme of someone's Icelandic discovery or, worse, a particularly hard to pronounce country's capital.
Reykjavik is vibrant, hip, and growing by the day, but it's museums, churches, and culture also ensure that it's firmly rooted in an intriguing and rather remarkable past. Some of my fondest memories of the country at large were created in this very city, with a sip of beer here, and a slurp of soup there.
Spending a weekend in Reykjavik will get you in tune with a deep energy that, if you're open to it, you'll find yourself carrying around with you long after you've left the city's boundaries and the country's shores.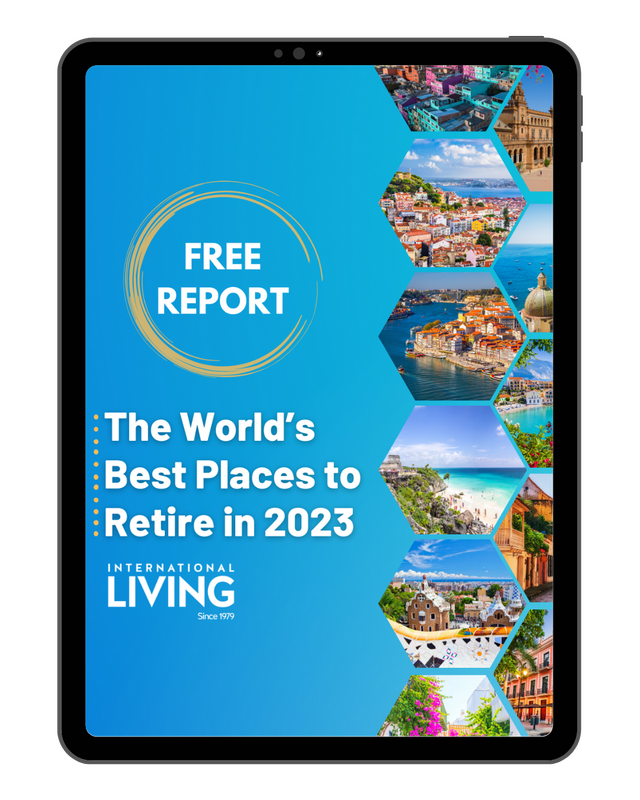 Get Your Free Report on the World's Best Places to Retire:
Learn more about the best places in the world to retire in our daily postcard e-letter.
Simply enter your email address below to sign up for our free daily postcards and we'll also send you a FREE report on The World's Top 10 Retirement Havens, plus access to over 10 more free reports. Our gift to you, on our favorite destinations.
Related Articles
The World's Best Places to Retire
The Cheapest Places in the World to Live