Southern France is known for its glitzy resort towns, sparkling seas, and penchant for the finer things in life. The seaside town of Bandol, found along the Côte d'Azur near the city of Toulon, combines all of these elements and throws in a little something extra: a world-famous wine appellation. Beyond the chic boutiques and jewelry stores that line the central boulevard, Bandol is a foodie destination par excellence. Many chefs spend their mornings shopping at the outdoor market or picking up the catch of the day, to bring customers the freshest, local creations.
Besides indulging in some of the south's finest gourmet offerings, Bandol is an ideal location for people who love the beach and spending time along the Mediterranean Sea. Some prefer to find a quiet spot to spread out their beach towel, while others take advantage of the myriad watersports offered at the Bandol Nautical Base—including jet skiing, parasailing, paddle boarding, and wake boarding.
Due to its popularity with tourists and French travelers alike, the town tends to get quite crowded over the summer months. Prepare to get up early to secure a lounge chair on the sand, or opt to visit during the "shoulder" months of June and September. The nearest airport is Marseille-Provence, a little over an hour away, and the town is connected by rail along the Marseille/Nice route. Visitors will appreciate having a car to explore the surrounding cities and hilltop villages.
Catch Some Rays at Beautiful Rénecros Beach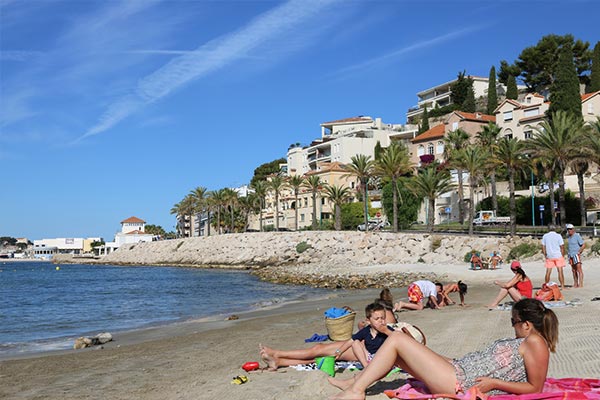 As Bandol sits right on the sea, it's a beacon for vacationers and day-trippers alike. From the main road, you can access the centralized public beach on foot, with parking available next to the town's lively waterfront casino (Grand Casino de Bandol). For a more secluded beach experience, head on out past the marina to idyllic Rénecros plage—dubbed one of the most beautiful "urban beaches" in Europe due to its proximity to the center of town. Here you'll find a small bijou (gem) of southern France—clear, turquoise waters with a strip of sandy beach that wraps around a pristine, natural cove. This zone is "boat-free", and along with taking a dip in the Mediterranean, beach-goers can also enjoy a bit of snorkeling—small fish and sea urchins abound in the nearly-transparent sea.
Treat Yourself to a Spa Day at the Luxurious Hotel L'ile Rousse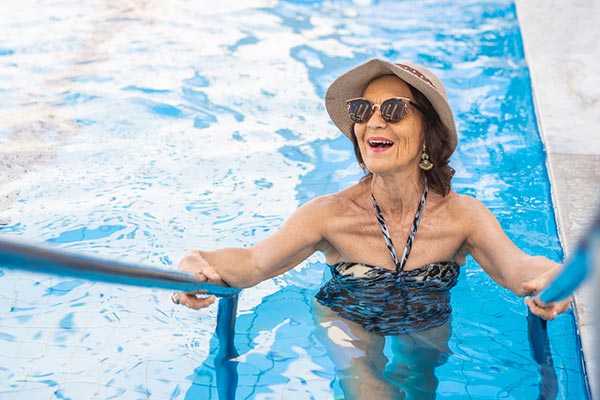 Overlooking Rénecros beach and its bay, Hotel L'ile Rousse is a luxury getaway in a sumptuous setting. The French love their spa treatments and thermal baths, so combining the two in a five-star hotel makes for one unforgettable experience. Everything about the spa facilities is sleek, modern, and très zen. Treatments start a $77 and include everything from facials and scrubs to Tibetan-inspired massages and Japanese sea-wraps. Dinner at the hotel's gastronomic restaurant, with its accompanying panoramic views of Rénecros bay, is a great way to finish off a day of pampering.
https://www.thalazur.fr/bandol/hotel/
Catch a Ferry to Scenic Bendor Island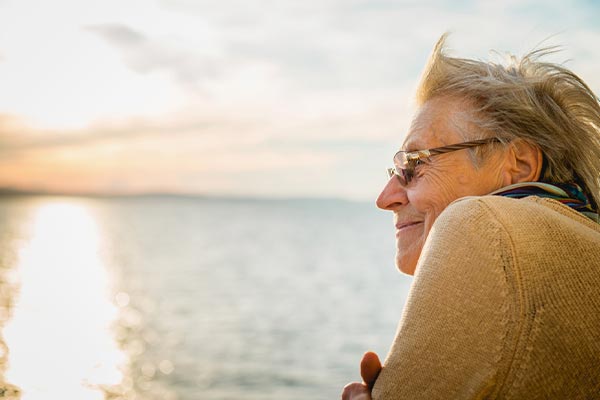 L'île de Bendor (Bendor Island) is a short, seven-minute ferry ride from Bandol and is one of the islands purchased by French businessman, Paul Ricard. A larger-than-life producer of spirits, (notably the anise-flavored liquor, pastis), Ricard bought Bendor and nearby Embiez island in 1950 to "share a little slice of Mediterranean paradise with friends, family, and local visitors." From Bendor's small fishermen's port, the island wows with serene views of the sparkling sea and colorful Provençal villas from a bygone era. A permanent exhibition on the island tells the story of the creation of the Île de Bendor (once a craggy "pile of rocks") and the life of Paul Ricard. Numerous shopping and dining opportunities exist (Le Grand Large restaurant being a top pick), and elegant Hotel Delos offers 36 rooms for guests wishing to spend a night on the island—breathtaking sea views guaranteed.
Roundtrip ferry rides to Bendor island are $20 for adults, $15 for visitors aged 65+.
(Ricard pastis: https://www.ricard.com/)
(Bendor island, Embiez island: https://www.lesilespaulricard.com/paul-ricard-bendor-embiez/)
(Restaurant: https://www.restaurantlegrandlarge.fr/)
(Hotel: https://www.lesilespaulricard.com/hebergement/hotel-delos/)
Sample Bandol's Famous Wines at one of Over 200 Local Producers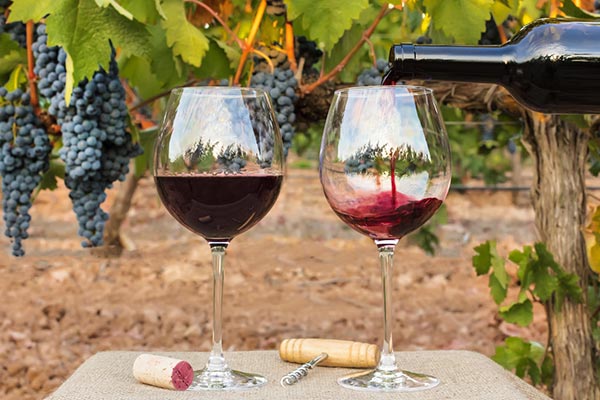 The Greeks first brought their civilization of "vine and wine" to the shores of Provence in the 6th century B.C., and wine-making traditions in the region have been going strong ever since. Although the south of France is best known for its pale-hued rosé wines, Bandol reds are a force to be reckoned with and are exported to some of the finest tables around the world. The Bandol appellation includes a wide swath of land covering as far north as the hilltop villages of Le Castellet and La Cadiere d'Azur, so it's best to check locations before choosing a vineyard to visit. Some top names in the business include: Bunan, La Suffrene, Tempier, and Domaine Ray-Jane.
If you prefer to stay in town, you can pick up a bottle of your favorite red, white, or rosé at the Maison des Vins de Bandol wine shop (located across from the casino).
With rare exceptions, wine-tastings are free with no obligation to buy.
(Bandol vineyard list / how to visit: http://www.vinsdebandol.com/en/home.cfm)
(A wine shop in the center of Bandol: http://www.maisondesvins-bandol.com/)
Watch the World go by at a Seaside Café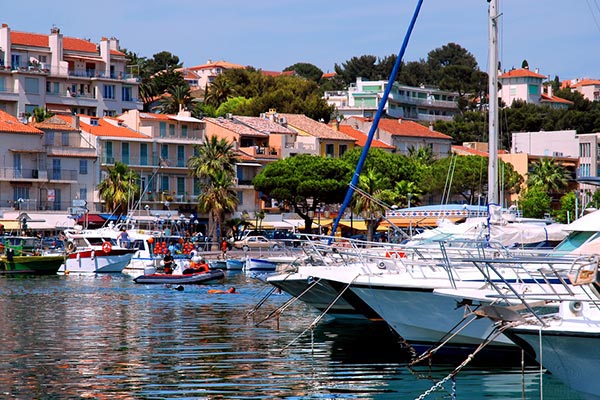 A visit to the south of France is nothing if not relaxing, and Bandol certainly fits-the-bill for a carefree, laidback vacation. The sidewalks along the main road, Quai Charles de Gaulle, are brimming with cafés, restaurants, and cocktail bars. High end, white-tablecloth establishments mix with casual, "local's" taverns and family-friendly ice cream parlors. Whether you choose to kick-off your evening with an Italian-inspired Spritz cocktail, or simply enjoy a couple of scoops (lavender ice cream is a favorite here) along the boardwalk, make sure to soak up the sights, and sounds, of this elegant southern France resort.
Related Articles
Moving to France Will Be the Best Move You've Ever Made
5 Best Cities and Towns to Live and Retire in France