London's most popular attractions, Buckingham Palace, the Tower of London are undoubtedly worth visiting, but if you are not the type of tourist who likes to follow the crowd, the British capital will keep you entertained with many quirky things that you won't be able to find anywhere else.
Here's our pick of the weird and wonderful activities to pursue in this bustling metropolis:
1. Walk into Sherlock Holmes' Home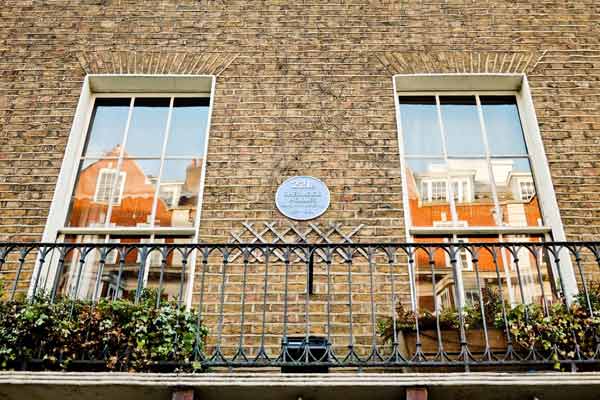 There is no better way to step into Sherlock Holmes' shoes and get into detective mood than to visit his apartment. The apartment is a detailed replica of Holmes' fictional apartment, featuring everything from pistol shots in the walls to the legendary character's violin. Every piece of this apartment was a part of an exhibit by Marylebone Borough Library and the Abbey National for the 1951 Festival of Britain. The apartment is located just above the Sherlock Holmes pub in Northumberland Street, near the Charing Cross railway station.
2. Admire the Wildlife in a Jar at the Grant Museum of Zoology
The original purpose of the Grant Museum of Zoology, which is a part of the University College London, was the teaching and research in zoology and comparative anatomy. To cut costs and save storage space and preservation fluids, the Grant Museum of Zoology would store several specimens together in big glass jars. This natural museum still keeps the same zoological specimens and material for dissection, and there are around 67,000 specimens to discover, among which you shouldn't miss the dodo bones, the quagga skeleton, as well as the jar with eighteen tightly packed moles.
3. Discover London's Street Art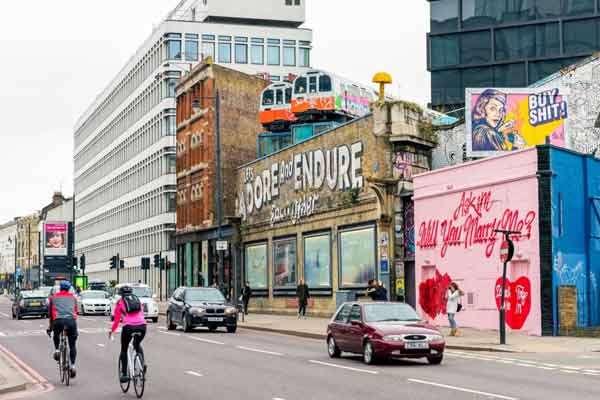 London is home to some of the world's finest street art, which could also serve as a backdrop for some truly stunning photos. You can find it everywhere, but the streets around Shoreditch and Hackney in East London offer the best testimonial to the ever-changing street art landscape. Instead of waiting in the long lines in front the mainstream museums, you can take a walk around the city to admire countless gems of this contemporary urban artistic movement, free of charge.
4. Wander around David Bowie's Neighborhood
On January 8, 1947, a star was born at 40 Stansfield Road, in the London's neighborhood of Brixton. If you are a fan of the legendary David Bowie, head over to this neighborhood to take a walk down the streets where he grew up. There is also a painting on the wall of Morley's Department store on which you can see the famous British musician with the recognizable lightning bolt makeup all over his face.
5. Visit a 300-year Old Tea Shop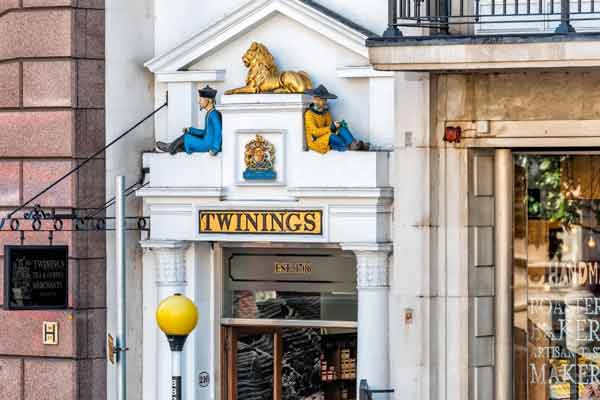 Twinings is the oldest tea shop in London, with more than 300 years of history. This centuries-old place is real proof that no one likes to drink tea more than the Brits. Located in the heart of the city, opposite the court of Justice, Twinings is a must-visit spot for tea lovers. In this historic shop, you can buy premium teas from all over the world as well as unique blends of coffee and various gifts.
6. Stay Overnight at London Zoo
At London Zoo, you can spend a night with the lions and other fierce animals without actually fearing for your life. The Gir Lion Lodge offers a unique after-dark experience where you'll get to discover what happens in the zoo when all the visitors go home. There are three after-hour tours of the London Zoo—the sunset tour, the after-dark tour, and the early morning tour, where you can enjoy a private viewing of the animals accompanied by experienced hosts that will reveal fun facts and secrets about the zoo and its residents.
7. Kayak on the River Thames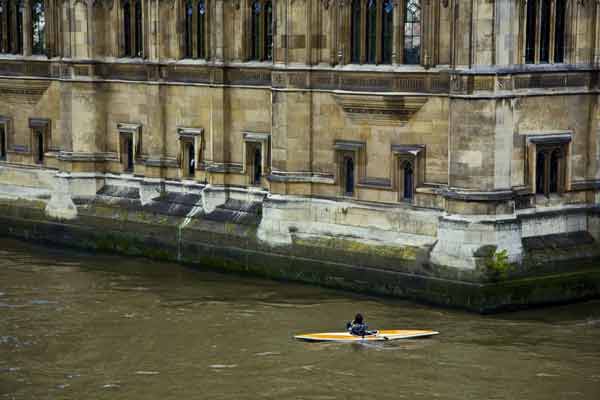 London's Thames is not the best place for inexperienced kayakers, but some clubs in the city offer activities for paddlers of all abilities. The river's high tidal range is what makes kayaking through London a big challenge, even for the most seasoned kayakers. Whether you want to escape the hassle of the concrete jungle or simply need an energetic fitness activity, kayaking on the river Thames is bound to give you an adrenaline rush. See here for more details.
8. Step Inside a Masonic Lodge
London is one of the rare places where you have a chance to get inside an opulent Masonic temple. During renovations of the Great Eastern Hotel, which was one of London's most luxurious railway hotels (with its own train line) engineers found the majestic Masonic lodge hidden behind one of its walls. As cars replaced trains as a primary mode of transport, the hotel became a dusty old mansion and the temple was completely forgotten about. Known as the Grecian Temple, this opulent room features 12 different types of marble on the floor and an impressive gold celling. You'll find it on Liverpool Street.
9. Visit the Oldest Prison in England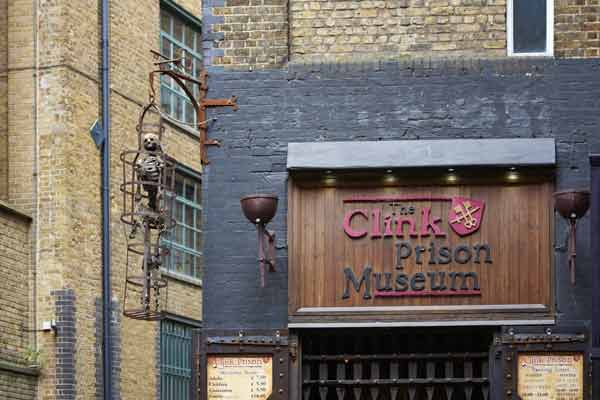 ©icenando/iStock
The Clink Prison Museum offers one of the quirkiest experiences in London, with its unique appearance and an atmosphere filled with tension. London's most notorious prison operated from the 12th to the 18th century, and its inmates were locked in heavy irons and lived in horrible conditions, with very little food and water. Nowadays, this unusual tourist attraction gives an insight into the prisoners' lives in the Clink. There is even torture equipment you could try and a group of actors who bring to life the dreadful destiny of its former residents.
10. Visit the Last Tuesday Society
The Last Tuesday Society is a distinctive and diverse experience that includes a Museum of Curiosities, a gallery and a cocktail bar. You'll get a chance to see a bunch of unusual, even bizarre objects that, according to this organization, deserve to belong in a museum. Some of the curiosities include a two-headed kitten and occult artwork. The Last Tuesday Society hosts all kinds of events, such as exhibitions, parties, lectures, and taxidermy classes. See here for more details.
As you can see, London has many unusual places that provide distinctive experiences for the travelers interested in something a bit different. After visiting the British capital's most iconic landmarks, such as the British Museum or Buckingham Palace, head over to some of these quirky places to unveil some of the city's best kept secrets.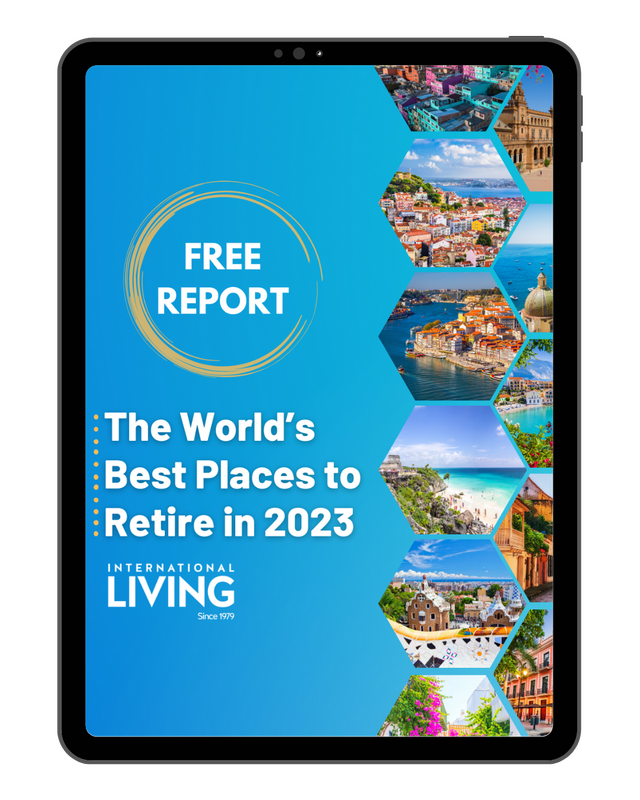 Get Your Free Report on the World's Best Places to Retire:
Learn more about the best places in the world to retire in our daily postcard e-letter.
Simply enter your email address below to sign up for our free daily postcards and we'll also send you a FREE report on The World's Top 10 Retirement Havens, plus access to over 10 more free reports. Our gift to you, on our favorite destinations.
Related Articles
The World's Best Places to Retire
The Cheapest Places in the World to Live
Europe's Top 5 Affordable Retirement Havens
Upcoming Conferences
The Only 2023 Fast Track Costa Rica Conference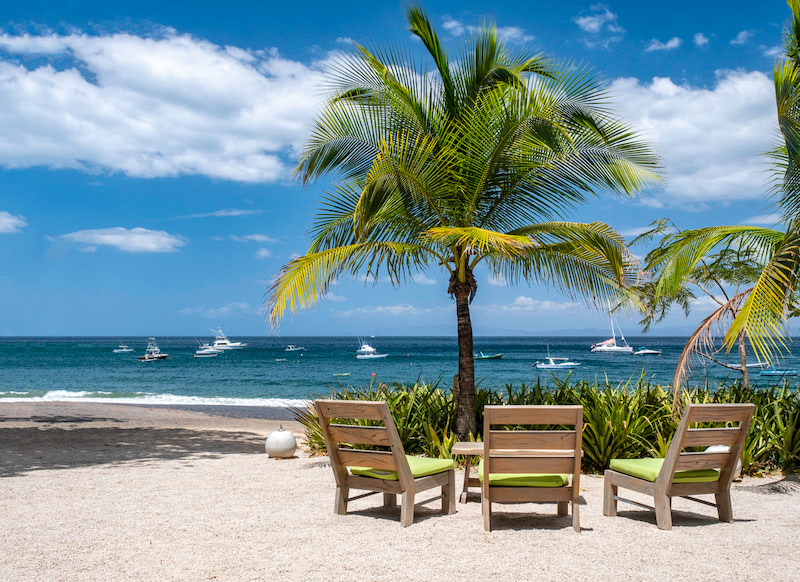 If your dream retirement involves stunning beaches… lush green mountains… a perfect year-round climate… first-rate healthcare… incredible value for money (a couple can live well on $2,109 a month—including rent!)...
Join our Costa Rica experts and expats in June and discover true Pura Vida.
REGISTER NOW, SEATS LIMITED: EARLY BIRD DISCOUNT HERE
---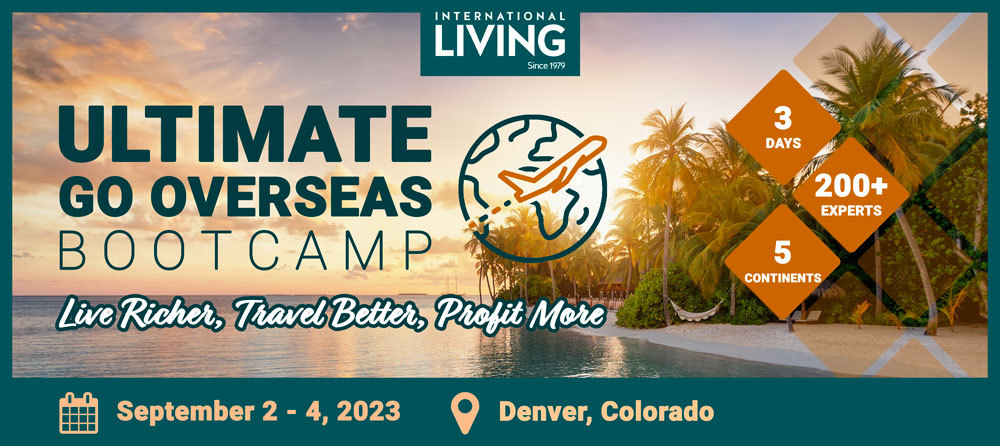 Most Popular Products