It's amazing just how much there is to experience in Malta, despite its relatively small size. This Mediterranean island nation, located just south of Sicily, offers a surprising range of world-class attractions and activities for all ages. Whether you're into ancient history, fine dining, diving, hiking, boating, or wandering through vineyards and villages, you'll never run out of cool things to see and do here. And if soaking up the sun on a cliff-lined beach and doing nothing at all is your preference, you'll find more than enough breathtaking spots to do that as well.
Only after thoroughly exploring these islands can you fully appreciate their true beauty, and understand why so many movie and television productions (including Gladiator, Game of Thrones and World War Z) have featured Malta's ancient fortresses, dramatic landscapes, and stunning coastline as filming locations.
Explore Past Worlds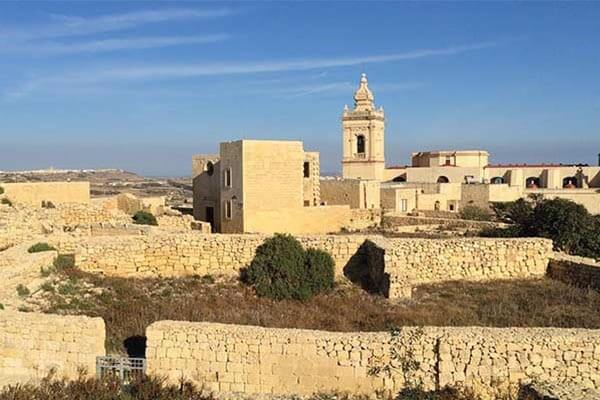 Malta's ultra-walkable capital, Valletta, is one of the most concentrated areas of historical significance on earth, with more centuries-old ruins, buildings, churches, fortresses, cathedrals, and ancient palaces than you can shake a stick at. Ambling through its cobblestoned alleyways is like taking a step back into time.
Check out magnificent St. John's Cathedral, built in the 1570s. Stroll around the wharves and fortifications of the Grand Harbor. Tour the 16th-century Casa Rocca Piccola Palace, sporting around 50 rooms and a massive collection of paintings, silver, and superbly crafted antique furniture.
And that's just in the capital. All over the islands, you'll be awed by the profusion of historical sites and museums offering insight into Malta's extraordinary history. On the north side of Gozo, you can even visit a pretty beach alongside ancient ruins. Ramla Bay, with its wide expanse of rust-colored sand, Roman ruins, and Calypso Cave, is typical of the pleasant surprises you'll find dotted all over Malta. The spectacular Citadel is another Gozo must-see.
Local Food
Maltese cuisine is a delectable fusion of Italian, British, French, Spanish, Turkish, and other influences. Traditional Maltese food is rustic and hearty, relying on the freshest ingredients available during each season and combining all the very best of Mediterranean cooking styles.
Must-try dishes include rabbit stew, fish pie (lampuki), widow's soup with goat cheese, pastizzi (a delicious ricotta snack pastry), and seasonal seafood. Swordfish, sea bass, white bream and fresh tuna are popular choices, and if you've ever wanted to try grilled octopus, Malta is the perfect place for it.
To get an idea of the dazzling variety of seafood available in this part of the Mediterranean, head down to the Marsaxlokk fish market on a Sunday morning; it's a half hour's drive south of Valletta.
In Malta, you'll never travel far before running across a family-run bakery, and here is where affordability meets decadence in a big way. Some of the sweet treats you'll want to sample include date cakes (imqaret), almond cake (torta tal-lewz), Maltese cannoli, Turkish halva, and honey rings.
Malta isn't terribly famous for its wines, but they've won plenty of international awards and certainly hold their own in the Mediterranean. Locally grown grape varieties include Ghirghentina and Gellewza.
The Great Outdoors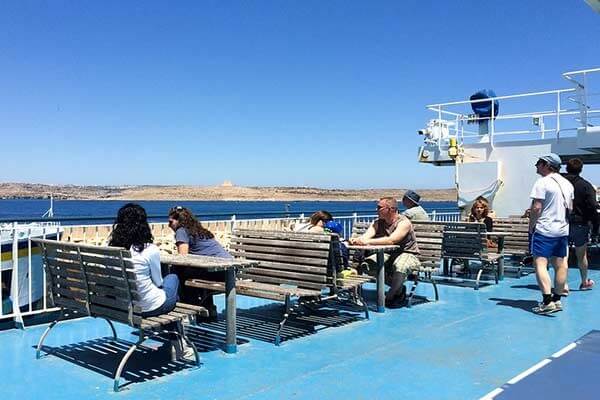 In between Malta's two larger islands is a tiny, third island—Comino, where you'll find one of the country's most stunning tourist attractions: Blue Lagoon. If the idea of snorkeling in warm, turquoise waters surrounded by huge, craggy rocks in the heart of the Mediterranean sounds like your kind of afternoon, this is the spot.
Although there are loads of all-inclusive boat excursions available from Valletta to Blue Lagoon, you can easily do it on a budget, too. Pack your own lunch and either hop on a local bus (around $3.30, depending on the season) or take the ferry ($11) to complete the round trip.
Malta's superb weather and epic scenery make it a true paradise for outdoor activities. Explore the islands by jeep, kayak, bicycle, or on foot. Ride a horse, go sailing, fish, snorkel, or dive on sunken wrecks. Visit a local farm on a private food and wine tour. For something different, develop your traditional archery skills on a Maltese archery course.
Getting Around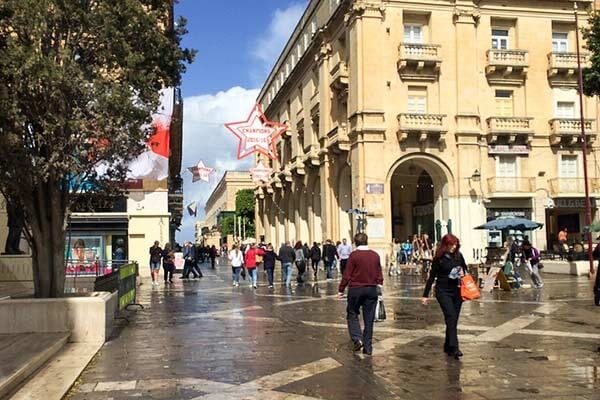 One of the best things about traveling around Malta (or living there as an expat) is that you don't really need a car to get out and about. Local buses are cheap and reach just about everywhere on the islands. One of the most affordable and rewarding ways to explore Malta is to jump on a bus, have it drop you somewhere you haven't been before and simply start walking. It's a fun way to see lesser-known, away-from-the-tourists locations, especially during the peak summer months. Just make sure you know when the last bus leaves to get you back home.
Must-see Attractions in Malta
Here are just some of the top things to experience while visiting Malta (there are oodles more):
See the Firing of an Ancient Cannon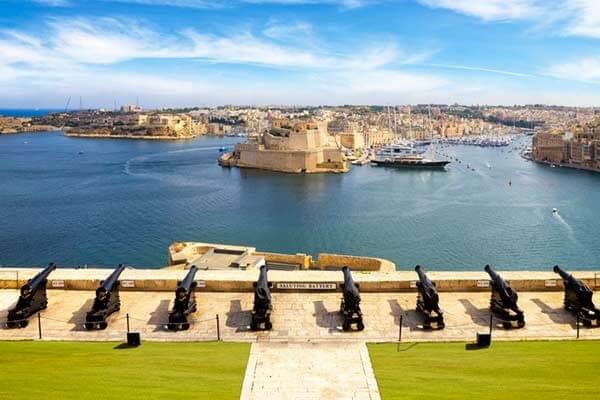 Make your way to the Upper Barrakkara Gardens at the edge of the Grand Harbor in Valletta, where you can see the oldest still-operating saluting battery in the world. There's a brief commentary before the cannon is fired at noon.
Stroll Along the Sliema Promenade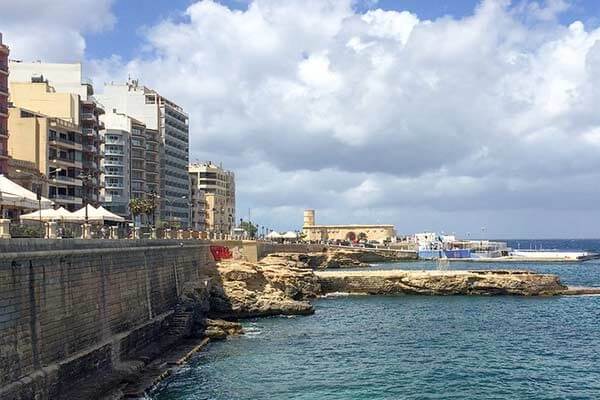 Sliema is just a short ferry ride across the bay from Valletta's old town, and is a great place to meander along the waterfront, search for a traditional restaurant, or mingle with the locals at a seaside bar.
Take a Boat Trip to the Blue Grotto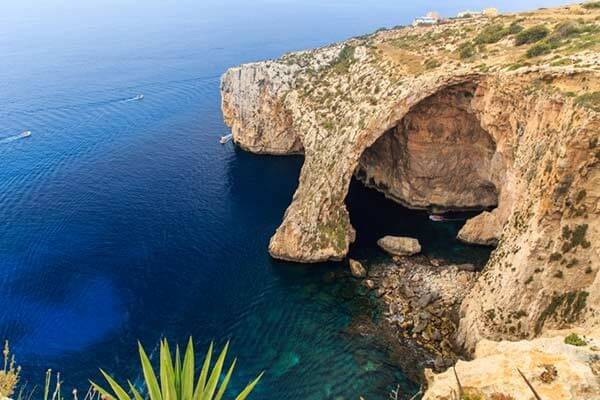 Not to be confused with the Blue Lagoon, this series of naturally formed sea caves includes a 30-foot stone arch and some of the loveliest emerald and cyan-hued waters you'll ever see. It's no wonder this exquisite spot attracts more than 100,000 visitors a year.
Explore Mdina, the 'Silent City'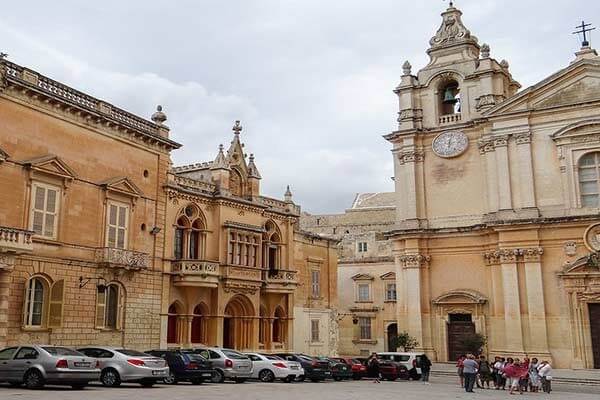 The former capital of Malta is well worth a look. Dating back more than 4,000 years, its narrow streets are surrounded by high walls. Once the home of noble families in medieval times, it now offers a fascinating glimpse into another era—and thanks to restrictions on vehicle access, it's a joy to explore the old city on foot.
Related Articles
In Pictures: The Best of Mediterranean Malta
4 Delightful Food Festivals in Malta
Upcoming Conference

Pura Vida! Fast Track Your Retirement Dreams in Costa Rica
See if Costa Rica is right for you at the International Living Fast Track Costa Rica Conference. Enjoy the views and meet the experts who will show you how you can live the good life on $1,200-$2,700 a month or even less.
Popular Articles You May Also Like