We are hoping to visit in 2018 with the view of a permanent move there. Just need some guidance in relation to weather and and we are hoping to attend some local events or festivals to really get a taste of what the country has to offer us? So our question is…when is the best time to visit Costa Rica?
John Michael Arthur – IL Central Valley Contributor

When is the best time to visit Costa Rica?
It's always the best time. Seriously.
Depending on what you're seeking and where you're from, it affects your thinking on this subject. For example, almost all North Americans think to come to the beaches of Costa Rica during the dry season. But Europeans favor the mountains during rainy and dry seasons. The same areas have different "looks and feels" during the two different seasons.
If you're wanting to save some money during your visit, the costs (hotels, airfare, etc) during the raining season can fall drastically. In fact, that's when most of us that live here visit the "touristy" areas—no crowds and better values. Plus, you have to remember that even during the rainy season there is plenty of sun. The mornings generally start of sunny and bright with the clouds rolling in during the early afternoon. It usually rains for two or three hours and then breaks for the evening.  It actually makes for a great day—do what you want outside on the beaches, in the rainforest, or visiting the national parks, in the morning. Then have your afternoon coffee and read a book or take a siesta during the rain before heading back out for whatever evening activities look appealing.
Here's another tidbit that most folks don't realize: the rainy and dry seasons don't exactly coincide on the two opposite coasts. So you can even experience a bit of one and then the other by simply "trading" Pacific for Caribbean time here.
And don't forget that while some celebrations occur countrywide, there are plenty that are regional and happen during various times of the year. So you can even plan the timing of a visit around particular events.
Every month of the year has multiple events but here are some of the more popular ones:
Visiting in January
New Year's Day Celebration: Fireworks light up the country on this national holiday while street parties lure locals with music, dancing and food.
Going to Costa Rica in February
San Isidro del General Fiestas: An agricultural fair with flower shows, bullfighting and traditional livestock competitions complete with prizes; held in San Isidro del General, San Jose.
Planning a trip in March
Dia de los Boyeros: Otherwise known as the day of the oxcart driver, this colorful celebration features traditional parades and exquisitely painted oxcarts on display in Escazu, San Jose.
April in Costa Rica
Juan Santamaria Day: Parades, music and dancing to honor the nation's hero, Juan Santamaria, who helped Costa Rica defeat invading Filibusters. Celebrations are held throughout the country.
Visiting in May
Labor Day: Country-wide processions accompany a day off from work for most of the country and a presidential speech honoring the day.
June
Saints Peter and Paul Day: Religious celebrations to honor the Catholic saints Paul and Peter held throughout the country.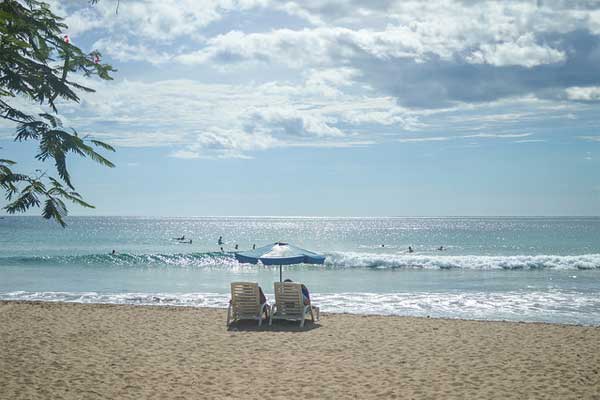 Costa Rica in July
Annexation of Guanacaste Day: Costa Ricans celebrate the day that the Guanacaste province chose their nation over neighboring Nicaragua in 1824. The biggest celebrations – bullfighting, parades and plenty of drinking – are centered in Liberia, Guanacaste's capital city, though you'll find celebrations throughout the county.
August in Costa Rica
Virgin of Los Angeles Day: Costa Rica's largest religious holiday – pilgrims march on foot or on their knees toward Cartago's Los Angeles Basilica to pay honor to La Negrita and ask for a wish to be granted for them.
September in Costa Rica
Independence Day: Parties and festivals are held throughout the country celebrating Costa Rica's independence from Spain. Traveling south from Guatemala, the flame of independence arrives in Cartago on this day.
Spending Time in Costa Rica in October
Puerto Viejo Carnaval: Seven days of Caribbean parties complete with dancers, parades and live music held in Puerto Viejo.
November in Costa Rica
Coffee Picking Contest: Music and dancing accompany this contest held throughout the Central Valley.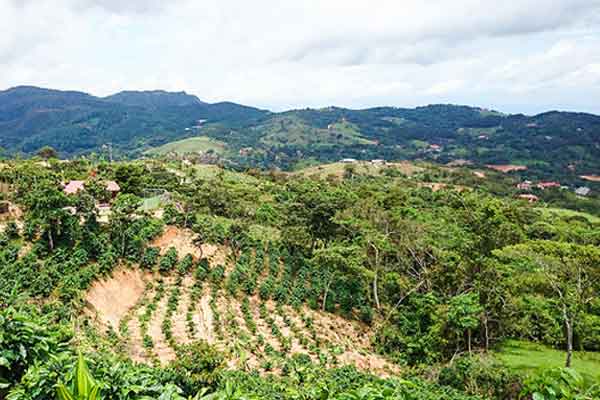 Visiting Costa Rica in December
Zapote Fiestas: The Zapote fairgrounds in San Jose transform from tranquil farmers' market to a free-for-all party, offering amusement park rides, fair and street food, inflatable megabars, bullfighting and plenty of libations.
Related Articles
Fun and Interesting Facts About Costa Rica