What resources would you recommend to find short term rentals (1-3 months, furnished) in Arequipa, Peru? We are interested in exploring the area as a retirement possibility, but don't know where to look.
Where Can I Find Short Term Rentals in Arequipa, Peru?
Thanks!
Diane
Steve LePoidevin – Peru Correspondent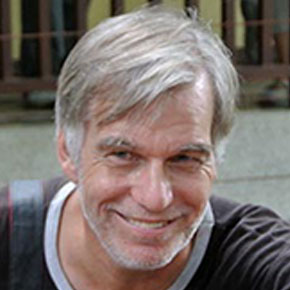 Hi Diane,
This Steve LePoidevin, one of International Living's correspondents currently living in Arequipa, Peru.
It is possible to find short-term rentals in Arequipa, but they will generally be more expensive than long-term agreements. Most leases here are one year in length.
Airbnb is the only commercial resource, as far as I know, that offers one to three month rentals and seems to have a good selection of Arequipa houses and apartments on their website, airbnb.com.
Remax has many properties for rent throughout the city with several English-speaking agents but they mainly deal with long-term rentals. You could easily contact them at remax-consultores.pe/english to enquire about short-term rental possibilities.
A good resource for finding information about the city is the Expats Arequipa facebook page, https://www.facebook.com/groups/arequipaexpats/. You need to send a short message to join the group. Once you are accepted to the group, you can write a short post describing the type of rental you are looking for. Other members may know about private short-term rentals that are available.
Some of the more popular areas to live in are the Yanahuara and Cayma districts or anywhere near the historic old center of the city. Being so central, most day-to-day items you need will be available within an easy walking distance. There are also lots of interesting shops, a couple of small malls, grocery stores and a good selection of bars and restaurants all nearby. And the large city square, the Plaza de Armas, always has something going on!
Hope this helps. Feel free to email me directly for more specific information about the city.
Regards,
Steve
Related Articles
Traditions and Culture in Peru
5 Popular Expat Activities in Arequipa, Peru
Upcoming Conferences
Live Better, Spend Less, Retire Sooner
IL's Retire Overseas Bootcamp
October 21-23, 2022 in Atlanta, GA

In safe, warm, welcoming communities abroad, as little as $1,700 a month can bankroll a good life... this fall, our experts will show you where—and how.
Early Bird DISCOUNT—Save $100 When You Register by Sep. 29
Details Here IL's Retire Overseas Bootcamp
---
Registration Now Open for the Best of Europe Private Screening

In the Right Spots in Europe, You Can Retire in Style—in an Historic, Sun-Drenched Locale—for as Little as $2,300 a Month or Less—Especially Now With the Dollar and Euro at Parity for the First Time in Two Decades.
And We'll Show You How, October 1-2, During the Special All-Online Best of Europe Private Screening.
---
The Income Revolution Forum
What if You Had the Freedom to Enjoy the Good Life Anywhere in the World You Wanted to Be...and Get Paid While You're There?
We'll show you how—with hands-on guidance—you could beat inflation...secure your retirement...ditch your commute...and turn a skill you already have into a portable side income of $300, $600, even $3,000 or more a month.