Countless people dream of retiring in France—and for good reason. France offers a seductive blend of old-world sensibilities and modern living, all wrapped up in one beautiful package. While it's true that most people don't retire to France to save money, life here can nonetheless be surprisingly affordable.
For a quintessential European lifestyle, France is one of the best places to retire, with areas to suit every taste. Consider these five prime towns and regions:
1. Retiring in Bordeaux: A Lower Cost of Living in "Little Paris"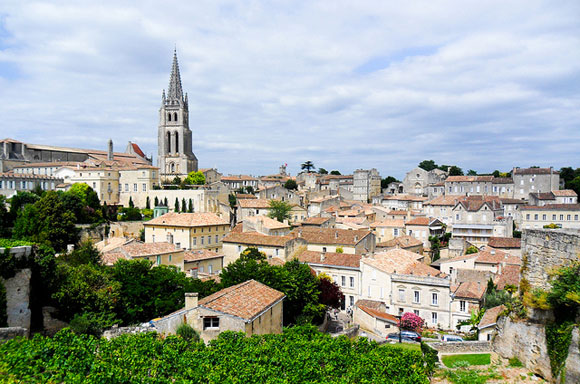 Bordeaux is a beautiful port town of 239,000 people lying along the Gironde river in the Aquitaine region of southwest France. For centuries, Bordeaux had been regarded as one of France's wealthiest and most glamorous cities. By the end of the 20th century, however, it had lost much of its luster and developed a reputation for being conservative, bourgeois, and unforgivably dull.
Fortunately, the tide has turned. With the new millennium came a revitalization of the Bordeaux's historic quays and a sleek new tramway system, giving the city fresh energy and cheerful appeal. Since its makeover, Bordeaux has sprouted numerous cafés and restaurants, art installations, walkways, and gardens, and is in the process of constructing an enormous wine museum dedicated to the region's legendary industry.
Bordeaux is often compared to Paris (in fact, it's sometimes referred to as "little Paris") thanks to its similar classical architectural style and beauty. But there's one big difference—the cost of living. In Bordeaux, it's not difficult to find an attractive 600-square-foot, two-bedroom apartment in the center of town for about $800 a month. (In Paris, rent in an apartment of the same size would probably cost twice as much.) Lunch for two at a typical restaurant will run about $35 to $40, with a glass of wine, while a three-course dinner for two with a bottle of wine costs about $70.
The weather in Bordeaux is generally mild, ranging from wet, temperate winters to pleasant, warm summers. You might find it somewhat disheartening that there's no particular "dry season" in Bordeaux, but it's this climate that enables the region to produce its excellent wines. At least, you'll have good company to complain about the rain: Bordeaux has a sizable and active English-speaking expat community.
2. Retiring in Lyon: The Culinary Capital of France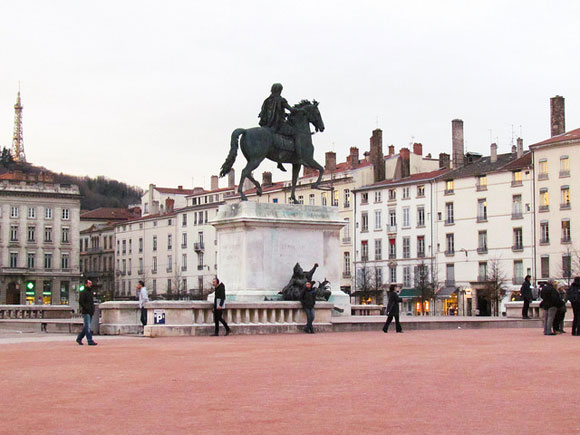 Between the Saône and Rhone rivers in the Rhone-Alps region of east-central France, Lyon has a faint yet distinct Mediterranean vibe, even though it's three hours away from the coast.
The third largest city in France, Lyon is most likely to delight Francophiles, foodies, and those looking for a good home base to explore southern France and neighboring European countries, such as Switzerland or Italy. The Alps are only an hour away, and skiing and hiking in the mountains seems to be almost a mandatory pastime for locals.
For activities within the city, you're spoiled for choice: Lyon has some 120 theaters, auditoriums and other performances spaces, and more than two dozen museums. A decidedly less international town than Paris, most activities are in French, which is why being a Francophile—or at least having the desire to learn French—comes in handy, but English-language movies in their original format are readily available.
If eating well counts as a pastime to you, then you'll never run out of things to do here. Lyon is France's culinary capital, boasting some 2,000 restaurants, 17 of which have Michelin stars. Even if you don't dine out often you'll still eat well: the city has numerous daily outdoor markets with fruit, vegetables, meats, and other products. The quality of these foods is exceptional and the prices are reasonable.
An 800-square-foot, two-bedroom apartment with pretty details and hardwood floors in the most "chic" neighborhood in central Lyon rents for about $1,214 a month. A 550-square-foot, one-bedroom apartment in the same neighborhood runs $900 a month. Naturally, once you move away from the chic center, prices drop accordingly.
3. Retiring in the Languedoc-Rousillion Region: "The real South of France"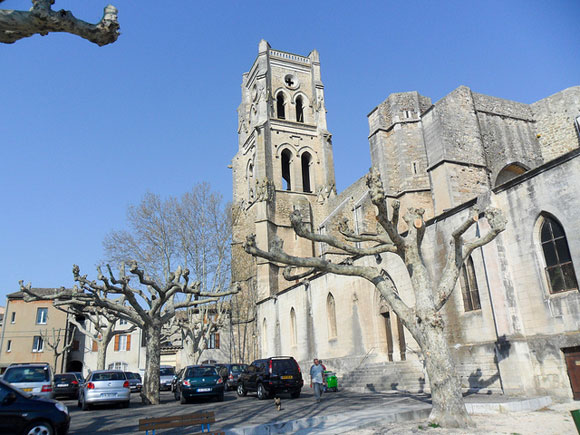 The Languedoc-Rousillion region is the part of the south of France that hugs the curve of the Mediterranean coastline. Sometimes referred to as the "other South of France" or occasionally, "the real South of France," the Languedoc offers the same beauty, charm and balmy weather as its more famous Provençal neighbor to its east, but with less crowds, less gloss and at half the price.
Steeped in history, the Languedoc is just the place for those who dream of retiring to a slower life in a postcard-perfect South of France village with medieval stone houses, a simple shop to buy fresh baguettes, and perhaps a river nearby. The region is brimming with little villages and towns just like these—and the homes are surprisingly affordable, with homes running anywhere from $138,400 to $320,000. Houses at the higher end of the scale will usually include large and gardens and even swimming pools. Similar houses in Provence would set you back about a million dollars.
The Languedoc is more accessible than ever these days: by high-speed train, it takes only three hours from Paris to reach Montpellier, the region's largest city. In addition, five different airports service the area. Nonetheless, unless you live in large city with great public transportation like Montpellier or Nîmes, you'll need to have car. But given that by living in the Languedoc, you'll have both mountains and beaches at your doorstep, an abundance of inexpensive and excellent regional wines, Roman ruins everywhere, and an average of 300-days of sun, it may be worth investing in one.
4. Retiring in Normandy: Rent from $700 a Month or Buy for $164,000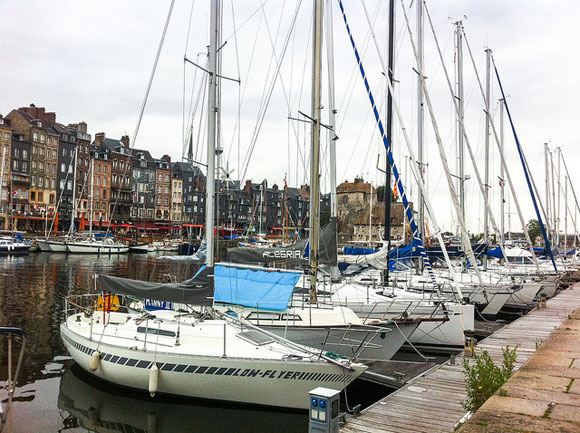 The Norman region in northwest France is one of the attractive areas in the country, but tends to be overlooked as a retirement destination, most likely because of the region's fickle, wet winter weather. Yet if your idea of heaven is taking tranquil walks in the rain along the Atlantic coastline, eating freshly caught seafood, before returning to your own cozy half-timbered house, then give living in Normandy some serious thought.
Normandy is divided into two regions: Upper Normandy and Lower Normandy. Both are agreeable areas with rich histories, but Lower Normandy may be a more attractive retirement destination because it's easier to access and, arguably, has more going on.
Lower Normandy is often remembered for the beaches where the famous World War II D-Day landings occurred. But there's so much more to the region than that. It's home to beautiful seaports, picturesque villages, rolling countryside, and an extraordinary quality of light that so many French Impressionist artists, such as Monet and Pissaro, felt compelled to capture. Here is the land of Calvados brandy, Camembert cheese, and apple cider—expect to find all three everywhere—and lest you think the region is entirely agricultural, there are also racetracks, casinos, beach resorts, and film festivals in the glitzy towns of Deauville and Cabourg.
French real estate prices and rentals are fairly reasonable in Normandy. In the enchanting port town of Honfleur, you can rent a  two-bedroom apartment in the center of town for about $691 per month. A larger two-bedroom property with a small private garden would go for a monthly rent of $837. If you're looking to buy in this coveted area, a traditional Norman half-timbered ("colombage"), four-bedroom house with a spacious garden will cost $210,000 or higher.
Moving away from the coast, there are even better deals. You can buy properties such as charming 3-bedroom house with plenty of interesting details and character for $109,000 in Sourdeval. If you're looking for something bigger, a gorgeous 1,442-square-foot, four-bedroom stone home in Meslay in turn-key condition and with an acre of land, will cost about $214,200.
5. Retiring in Paris: The City of Light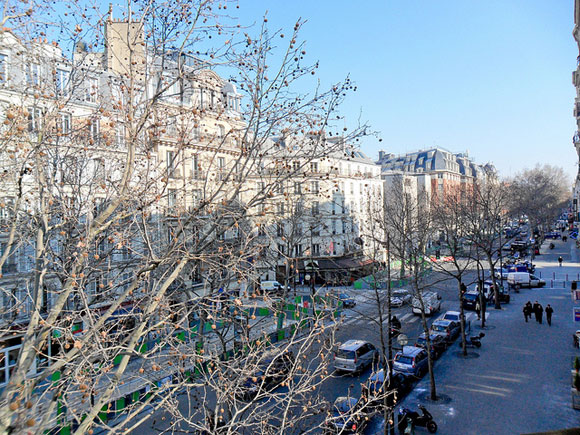 Well, why not? The City of Light is hardly your least expensive option for retirement, but it could be your most rewarding. What area of pleasure does Paris not touch? Jaw-dropping beauty? Check. Exceptional cuisine? Check. World-class art, music, dance, and theater? Good quality of life? Other expats to compare notes with? Check, check, and check. There's no question that living in Paris can make you feel as if you have it all.
But can you really afford to retire in Paris? It all depends on your budget, your passion for the city, and what you're willing to live without.
Finding affordable housing will likely be your biggest hurdle. The rent of a 500-square-foot, one-bedroom apartment in an average neighborhood in central Paris is likely to cost between $1,450 and $1,897 per month. For more sophisticated neighborhoods, be prepared to tack on an additional $250 or so. But if you're willing to live in Paris's outskirts or suburbs, you can find similar one-bedrooms for as little as $1,200 a month or less. Of course, rental prices drop for smaller apartments.
Unfortunately, buying an apartment or house isn't a more cost-effective option. Paris real estate prices are determined by the cost of the property's square footage, which varies from neighborhood to neighborhood. The average cost of property per square foot in Paris is $745. In the ultra-fashionable 6th arrondissement on the Left Bank, the average square foot price rises to around $1,053, while the immigrant neighborhoods in the 19th arrondissement average around $721.
The good news is that, if you can afford Parisian housing, there are ample ways to enjoy the pleasures of Paris without breaking the bank. The city offers an amazing number of free concerts, performances, and other forms of entertainment. And while you may not be able to feast on roast duck at Le Tour d'Argent every night, a simple quiche, salad, and glass of wine at most Parisian cafés will only set you back about $15 or so.
Best of all, Paris itself is a living museum. Even after living here over 15 years, I never fail to marvel when I pass by the tower where Marie Antoinette was imprisoned, or sip hot chocolate in the café where Picasso and Hemingway once hung out. What better way to spend your golden years?