Most visitors to Portugal arrive at the international airport in Lisbon. With so much to see in and around this major metropolitan area, many vacationers concentrate their time there, soaking up life on its bustling streets, savoring the legendary cuisine, and exploring a local castle or two. If they venture away from the capital, they generally opt for Porto in the north, home to the region's Port wine houses, and the southern Algarve, for its beaches and renowned golf courses.
But Portugal holds other delights. If you're into hiking, biking, canoeing, kayaking, camping, and fishing, you can find endless places to play here. And a big part of that outdoor experience is the extensive network of praias fluviais—the river beaches that grace the country, offering pristine waters, leafy groves, waterfalls, pools, cafés, bars, and more to delight and refresh the senses. Dip your toe in the water with one or more of the choices below.
Ponte do Soeria
In the northeast region of Portugal near the Spanish border, Montesinho Natural Park is one of Portugal's largest. This is the rugged Trás-os-Montes region, where nature is at its most inspiring. Schist and granite mountains form deep valleys, and oak forests are home to deer, wolves, lynx, wild boars, and 150 species of birds. Tiny villages blend into the mountain scenery, and fields dotted with bright red poppies add a brilliant splash of color.
Not all river beaches are created equal, and nowhere is that more evident than at Ponte do Soeria. That's because it borders Montesinho Natural Park. Rustic rock ledges across the Tuela River lead to a calm natural lagoon with areas of shallow waters. Ponte do Soeria was awarded the Gold Medal by Quercus, the National Association for Nature Conservation, for the excellent quality of its water. And for all its secluded natural beauty, there's a snack bar available for a bite to eat or a cold drink.
The historic city of Bragança is an ideal spot to use as a base. Just 25 minutes away to the east along N103, for more than half the trip you'll be driving along the border of Montesinho Natural Park. The economical Ibis chain has a hotel there, or if you prefer something more elegant, try the Pousada de Bragança atop a hill in the Nogueira Mountain Range. You'll have a panoramic view of the city and its castle, not to mention the outdoor swimming pool.
Trás-os-Montes is argued by some to be the "Pork Capital of Portugal," rivaled only by the Alentejo. So, while you're there, it behooves you (sorry, I couldn't resist) to sample feijoada. A hearty stew of white, kidney, or butter beans together with presunto (cured) ham, pigs' ears and—you guessed it—trotters. Wash it down with a local red wine.
Poço Corga
On the Pera River in Castanheira de Pera in Leiria District, this bucolic river beach has won awards for accessibility and water quality. An ancient oak tree shades the picnic area adjacent to the beach. When you've had enough splashing about, head to the Lagar do Corga Museum to see how olive oil was produced in the past.
Explore Roman ruins in the village of Rabaçal.
An ideal lodging is the Duecitânia Design Hotel and Spa in Espinhal, just 35 minutes from Poço Corga via A13 and N236-1. This was one of my favorite places to dine on special occasions when I lived near the castle town of Penela. The elegant, family-owned hotel was designed with the region's Roman heritage as its theme, and the outdoor pool area is one of the most tranquil settings imaginable.
Also close by is the village of Rabaçal, where you can explore Roman ruins and visit the local museum. It's a must to partake of the renowned and highly prized local cheese, made from goat and sheep milk.
Louçainha
This river beach is even closer to Duecitânia Design Hotel—less than 15 minutes. The drive reminds me of the winding road in Deer Valley to Stein Eriksen Lodge in Utah, if you're a skier who's been there. Along the way there are turnouts where you can take in the surrounding countryside.
Besides the beach itself, another attraction here is the Pedra da Ferida waterfall. It's worth the steep and rocky climb, but make sure you have appropriate footwear if you decide to go. In fact, this is a requisite no matter where you go in Portugal. Good walking shoes should always be in your backpack or day bag.
A major benefit of remaining in this region for a while is its proximity to the wonderfully engaging medieval university town of Coimbra, about 45 minutes from Espinhal. In Coimbra, visit the University's Joanina Library and the breathtaking Museum of Machado do Castro just a block away, and then head down to the cobblestone labyrinth of the Baixa for cafés, shopping, and dining galore.
Loriga
Portugal's only ski resort is located in the Serra da Estrela mountain range, and this is where you'll find the river beach of Loriga, unique in that it is the only praia fluvial set in a glacier. Here you're not only surrounded by nature, but you can enjoy amenities like snack bars, the picnic area, and playgrounds.
The place to stay in Loriga is the air-conditioned two-bedroom chalet Casa da Carvalha, just five minutes' drive from the river beach. But don't neglect to check out Seia, 30 minutes away. There are museums there to suit many tastes. The Toy Museum, open from 10 a.m. to 6 p.m., has a collection of 4,500 items, from antique to present day. Interested more in history and culture? Check out the Bread Museum, which keeps the same hours, and learn about the importance of bread in Portugal and the traditions of its production. Oh, then there's the Museum of Electricity. You get the idea.
By the way, Seia is situated in the winegrowing region of Portugal known as the Dão. If you're a fan of the grape, find a bottle of Quinta de Cabriz Reserva 2014 if you can. Normally selling for about $8, often you can find a discount price. Pop the cork, put your feet up riverside, and ask yourself why you're not living in Portugal.
Agroal
Have any health issues you'd like addressed? This is the place for you. Agroal is well-known for its therapeutic cold—and I do mean cold— waters for treatment of skin disorders like psoriasis and eczema, as well as gastrointestinal problems. You can dip either in a freezing pool of spring water or in the Nabão River. Amenities include a swimming pool, spa, solarium, restaurants, ice cream shop, and an outdoor amphitheater. In season a lifeguard is on duty.
Where to book a room? As almost everywhere you'll want to be in the country, there's a wide variety of superb choices. One highly rated location is 20 minutes away from Agroal, in Ourém. Quinta da Alcaidaria Mor is 10 minutes from the medieval town of Tomar (of Knights Templar fame) and the Sanctuary of Fátima, and also close to the historic monastery of Batalha.
The real draw here is the transparency of the water.
When you've dipped and healed and seen some sights, get in the car and head west via N238 and N2. In an hour you'll arrive at our final location, a recipient of the "Star of the Middle Tejo" award in the National Heritage—River Beaches category.
Cardigos
Sometimes it seems that, for all the leafy greenness and fresh air, a so-called praia fluvial is not much more than a small stream with maybe a waterfall and picnic bench nearby. Cardigos offers the bonus amenities of grassy areas where you stretch out on a blanket and doze blissfully off, picnic spots, covered barbecues, and a bar. But the real draw here is the transparency of the water. If you want to experience a river beach at its finest, this is it.
Just 25 minutes northwest on N244, the town of Sertã is the perfect location to spend a night or two. It has its own river beach, on the Ribeira Grande, that runs through town. (By the way, as you may notice if you look at a map of river beaches, you can often connect the dots like this. It's not difficult to visit a cluster in a given geographical area.)
Sertã is a beautiful little town, slightly hilly, with cobblestone streets and shops and eateries lining the main arteries. For good cheap eats try the pizza at Lagar, where you can dine on the patio overlooking the river. Generally regarded as the best lunch and dinner spot in town, Restaurante Sabores do Pinhal offers items in the price range of $11-$22. Order the pork roast with plum filling and wild mushrooms and ask your server to recommend one of the many luscious Portuguese reds.
Park yourself for the night at a 200-year-old farmhouse three miles outside of town, Quinta Quatro Ventos. They offer free parking and a bountiful complimentary breakfast in the morning.
Get Your Free Portugal Report Here:
Romance, culture and adventure awaits in Portugal. Learn more about Portugal and other European countries in our daily postcard e-letter. Simply enter your email address below and we'll send you a FREE REPORT - Explore the Old World in Laidback Portugal.
This special guide covers real estate, retirement and more in Portugal and is yours free when you sign up for our IL postcards below.
Related Articles on Portugal
Everything You Need to Know About The Algarve, Portugal
Seven Places to Retire in Portugal for Under $30,000 per Year
Upcoming Conferences
The Only 2023 Fast Track Costa Rica Conference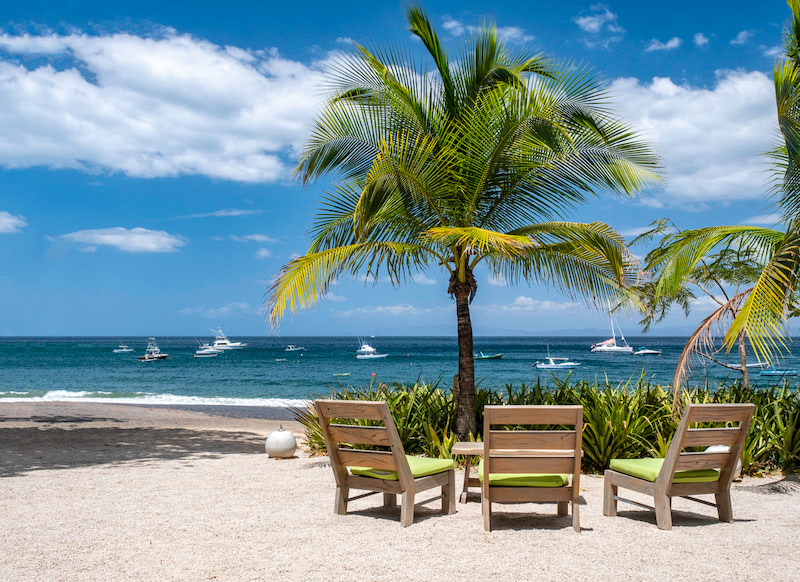 If your dream retirement involves stunning beaches… lush green mountains… a perfect year-round climate… first-rate healthcare… incredible value for money (a couple can live well on $2,109 a month—including rent!)...
Join our Costa Rica experts and expats in June and discover true Pura Vida.
REGISTER NOW, SEATS LIMITED: EARLY BIRD DISCOUNT HERE
---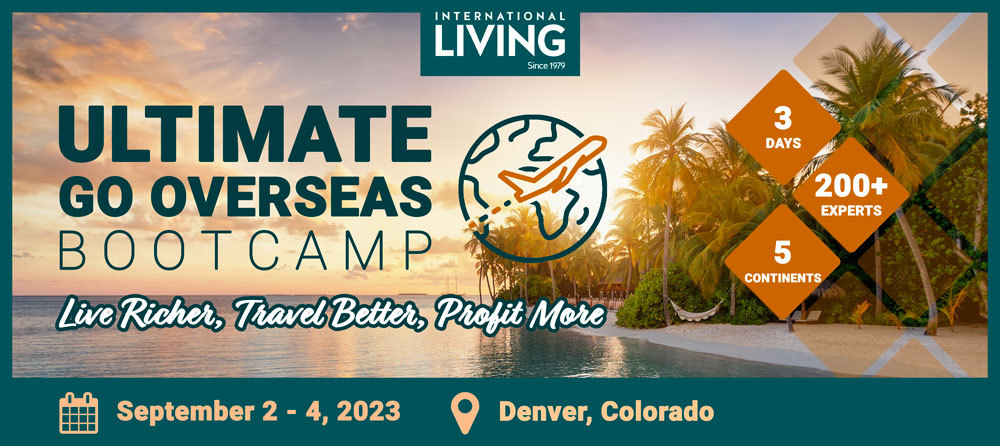 Most Popular Products