Our emotions were high as we rode our fully laden touring bicycles down the impressive Unter den Linden toward the iconic Brandenberg Gate. My husband Tim and I were elated at completing one of our most enjoyable cycle tours to date and in awe of the grand memorials, parks, and buildings lining our way. With each pedal stroke, the anticipation grew for all we might discover over the next few weeks in Berlin, Germany's iconic capital.
Are you interested in retiring abroad? Yes | Not Sure Yet
Tranquil canal paths, verdant green forests, grand castles, and quaint little villages were just a few of the many natural, historical, and cultural highlights we'd experienced in our four weeks riding across Europe from the U.K. to Germany. The generous hospitality showed to us and the world-renowned cycling infrastructure only enhanced the experience.
The decision to cycle from London to Berlin evolved while researching the many European cycling routes for our annual summer tour. Berlin has always been high on our list of places to visit, so when the opportunity to petsit for two cats in an inner-city apartment came up, we immediately started planning how we might get there.
Our first move was to seek out any relevant Eurovelo paths (Eurovelo is the European cycle route network. See: en.eurovelo.com). With 17 routes of almost 56,000 miles, we were sure there'd be one mapped out for at least part of the way. As luck would have it, Eurovelo 2: The Capitals Route, had a London to Berlin section incorporating routes in the UK, the Netherlands, and Germany. Being part of a national route generally ensures great signage, an attempt to keep you off busy and dangerous roads, a range of exciting sites along the way, and decent accommodation and food options. (The complete Eurovelo 2 starts in Galway, Ireland, continues past Berlin on to Warsaw and Minsk, and ends in Moscow.)
We headed out from London on a quiet Sunday morning, snapping pictures across the Thames to the U.K. Houses of Parliament as a memento. The route meandered past Tower Bridge, the London Eye, and Victoria Park, London's oldest, before winding our way through East London and onto a series of canal paths leading north out of the city. Peaceful scenes of narrow boats and locks under sunny skies buoyed our mood.
It would take us three days via the picturesque cities of Chelmsford and Colchester to reach the international port at Harwich, where we'd booked passage on the ferry to Hook of Holland in the Netherlands.
The process of boarding and disembarking European ferries with bicycles is commonplace and painless. The sailing was calm and comfortable, and we relaxed with a coffee, then a wine, watching the dozens of turbines harvesting wind in one of the busiest shipping channels in Europe.
The improvement in cycling infrastructure was immediately apparent as we landed in Holland. The Dutch cycle lanes are the best we've ever encountered. Colored red with white symbols, the wide paths were separated from the traffic by curbing and bollards. Their width allowed for the profusion of cargo bikes we would encounter everywhere we went. Clearly placed cycleway signage led us through the city of Den Haag to our campground north of the city.
Our route over the next month saw us pass through some of Europe's most iconic cities. Den Haag (administrative capital of the Netherlands and the international court), Utrecht, Arnhem, Munster, Hanover, Brunswick, Magdeburg, and Potsdam are all historically and culturally significant. Perhaps we were lucky, but we had only one rainy day. The summer weather was mostly warm and sunny without being too hot, with cool nights for a restful night's sleep in our tent.
We passed through some of Europe's iconic cities.
But it wasn't all big cities and imposing architecture along the way. We also discovered many smaller towns and villages that were equally photogenic and inviting. We rolled past rustic-looking windmills, grand old churches with functioning belltowers, and age-old castles in various stages of decay through dappled ancient forests and acres of wheat, barley, and cornfields.
We're not hardcore cyclists. Our bicycles are a means to an end. We like to sleep late, have at least two coffees and a leisurely breakfast before we leave, and regularly stop to explore our surroundings. If the forecast is for stiff headwinds or rain, we'll stay another day where we are to avoid it. And, if we stumble upon something interesting like a festival or national day celebrations, we're happy to stick around to join in.
One of our fondest memories was rolling into the small Dutch town of Woerden and finding the town's annual Ship Festival in full swing. Crowded around a circular, moat-like canal under the burning midday sun, throngs of people sang and cheered as gleaming, antique, steam-powered boats chugged around, blowing their horns above the thumping music from a waterside stage. How could we resist? We headed to the local campground, set up our tent, booked an extra night, and promptly returned to the town center to join in the festivities.
So, we were pretty surprised when we crossed into Germany a mere eight days after hitting the continent, averaging a mere 30 miles per day, and spending extra days in Den Haag and Woerden. It struck home how compact Europe is compared with North America. Our previous tours along the Northern Tier and Pacific Coast Routes in the U.S. included multi-day stretches of wilderness in Montana, North Dakota, and Washington State. Here we'd cycled across a whole country in just six short ride days.
Our favorite saying is "every day's a school day when you're on the road," and this tour was no different. As we gather information and advice along the way, we're only too happy to divert from our original plans if it makes sense.
So when we reached Munster, touted as the best cycling city in Germany, we changed our minds about staying on Eurovelo 2 through the mountains. We were comfortable cycling 25 to 30 miles a day in the hills, but if we wanted to camp the whole way, we'd need to do much longer days or opt for hotels or guesthouses. As a result, the accommodation costs would increase beyond our assigned budget. Also, we didn't want to miss some enticing destinations north of the route.
A quick look at the maps revealed Germany's many excellent cycling paths, making it a simple matter to reroute through the lakes at Bad Oeynhausen and Grosser Wesserbogen and onto the iconic cities of Hannover, Braunschweig, Magdeburg, and Brandenburg.
As we neared Berlin, the temperature rose, and our housesitting deadline loomed. But as with everything on this tour, there was no problem tweaking our plans. It was a simple matter to throw the bikes on a train (we had no issues taking them on any trains) to beat the heat and make up a few miles.
Disembarking at Potsdam, the picturesque capital of Brandenburg state and home of the magnificent Sanssouci Palace, we cycled forested paths to a campground on the banks of the Teltow Canal to the south of Berlin.
As we watched holidaymakers on canoes thread their way around barges ferrying cargo across Germany, we celebrated with a cold Berliner Pilsner and bratwurst. After one final night in our tent, we'd ride to our final destination on this tour.
On reflection, the trip had been one of our favorites. The enthusiasm of the Dutch and Germans for all things cycling and the excellent infrastructure made touring a pleasure and gave us the flexibility to change our original plans as we went. In addition, we'd been blessed by the weather and impressed by the distinctive destinations, hospitality, and culture we'd experienced. The only question that remains is which part of Europe to cycle next.
11 THINGS TO KNOW WHEN CYCLING IN EUROPE
1. Europe is old. Many villages and even large cities still have cobblestone streets that will rattle your bike, luggage, and bones. Consider this when planning your route, deciding your bike setup, and packing your gear.
2. All supermarkets and most convenience stores in Germany close on Sundays, and some campsites are far from cafés and restaurants. So plan your meals for all day Sunday and Monday morning and refreshments ahead of time.
3. While Eurovelo and national bicycle routes are typically picturesque and take you through interesting destinations, they are not necessarily the most direct nor most convenient route. After a few hours of slow going on rough trails through a forest, we often looked for a smoother path, even if we had to ride alongside a busier road.
4. Wild camping is illegal in many European countries, which may be an issue if you are on a strict budget or cannot find accommodation at the end of your day.
5. There appear to be plenty of Warmshowers hosts across Europe on the Warmshowers' website (see: warmshowers.org). But in our experience, the response rate and willingness (or ability) to host in Europe are low compared to North America.
6. Many smaller accommodation options, including campsites, don't appear on standard booking engines. When we did track them down via Google, we often didn't get a reply to our inquiries in time to make an informed decision. However, campsites were always able to find us a place for our small tent. Hence plan your stops accordingly.
7. English is widely spoken, especially by younger people in larger towns. However, in more rural areas, some older people didn't. Happily, Google Translate was enough for us to communicate.
8. It's essential to do your route planning carefully. Google Maps can sometimes be over-enthusiastic and send you down a track that a mountain goat would avoid. You then need to choose between risking injury or making a detour. Its idea of "mostly flat" can also vary wildly. Better to use it in conjunction with another app like Komoot (see: komoot.com) when looking at profiles.
9. To use the electric hookup in German campgrounds, you must use a special adapter called a Camping Schuko Stecker Kupplung adapter. We didn't have one, so we had to find other ways to charge our phones/GPS, such as asking other campers in vans, the reception, or the café. Or, charge it in the bathroom or laundry with all the inherent security risks.
10. Many small businesses in Germany, such as convenience stores, cafés, and restaurants, don't take international credit or debit cards. It's even worse in the Netherlands, where some larger supermarkets don't either. So make sure you have plenty of euros on hand.
11. Regional and intercity trains take bikes, but some high-speed inter-city trains will not or might require reservations weeks ahead of your trip.
Get Your Free Report on Europe Here:
Learn more about countries in Europe and other countries from around the world in our daily postcard e-letter.
Simply enter your email address below and we'll also send you a FREE report - All the Charm and Romance of Europe…at a Price You Can Afford.
Related Articles
Europe's Top 5 Affordable Retirement Havens
Planning Your Roving European Retirement
Best Places to Live in Germany
Upcoming Conferences
The Only 2023 Fast Track Costa Rica Conference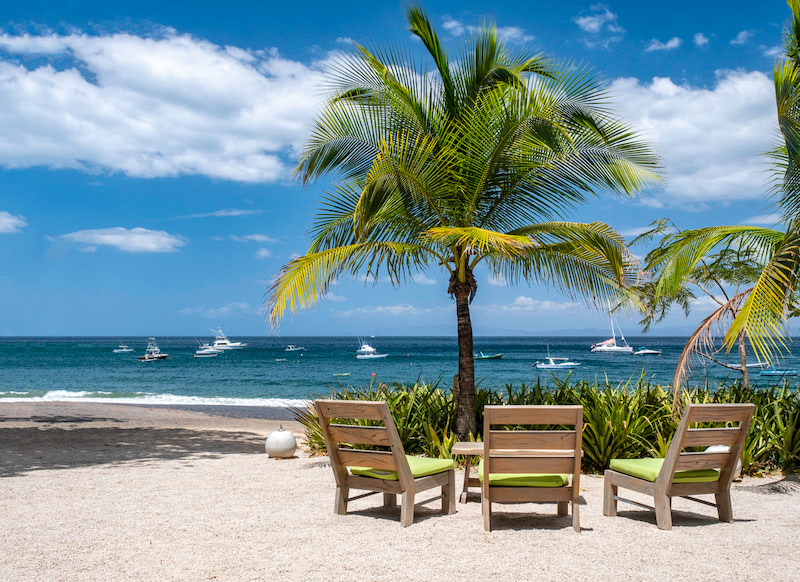 If your dream retirement involves stunning beaches… lush green mountains… a perfect year-round climate… first-rate healthcare… incredible value for money (a couple can live well on $2,109 a month—including rent!)...
Join our Costa Rica experts and expats in June and discover true Pura Vida.
REGISTER NOW, SEATS LIMITED: EARLY BIRD DISCOUNT HERE
---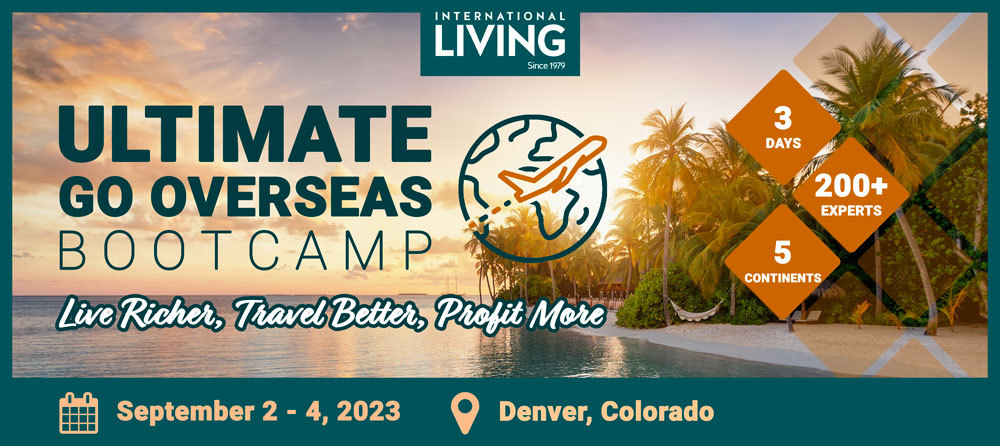 Most Popular Products
Popular Articles You May Also Like