Originally from the U.S., I've lived or worked in six countries on three continents, but Germany is where I've lived the longest. Over the years, I've been to all 16 German states and lived in five of them (from the far north to the far south). Suffice it to say I've seen a lot of the country.
I often get the question: where is the best place to live in Germany?
Well, it depends on what you are looking for.
In this review, I've described different categories of places to live to help point you in the right direction.
Are you interested in retiring abroad? Yes | Not Sure Yet
Big City: Berlin or Hamburg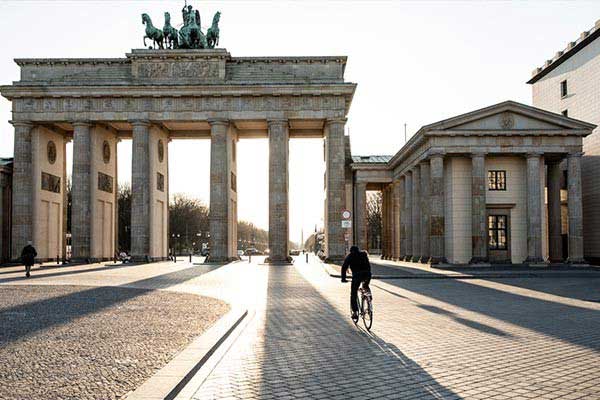 Berlin and Hamburg are Germany's largest cities, but offer much different living.
Berlin has an urban sprawl of 344 square miles and 3.7 million people with numerous unique neighborhoods. It is the seat of the German government and was once a divided city (until 1990). It is located in the far eastern part of Germany about two hours by car to the Polish border. The River Spree runs through the city but it is very land-locked.
Hamburg on the other hand is located on the Elbe River close to where it empties into the North Sea. Originally a major city of the Medieval Hanseatic League, the maritime history and location give a much different city flair. With 1.9 million inhabitants within 290 square miles, it also offers unique neighborhoods, but with a much different feeling than Berlin.
Elite Living: Munich or Düsseldorf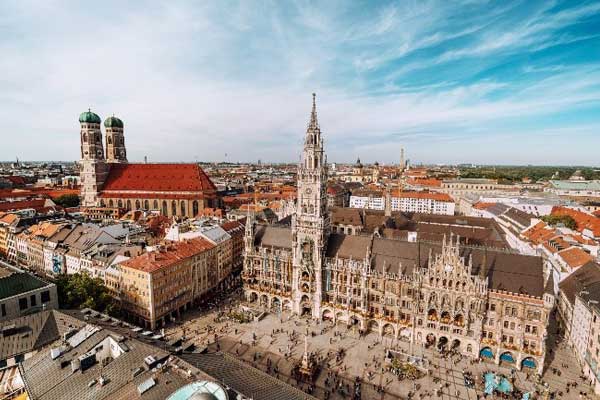 Munich and Düsseldorf are often where the elite of Germany live. The per-capita income of each is among the highest in Germany.
Munich is the capital of the state of Bavaria and offers, in my opinion, a unique combination of modern and traditional. Located not far from Switzerland or Austria, or even Italy, it is uniquely situated if you like to travel to southern Europe and love skiing.
Düsseldorf, located on the Rhine River, is the capital of the state of North Rhine-Westphalia and is known for its many art museums and very high quality of life. Like Munich, it can also be very expensive.
Waterfront: North Sea/Baltic Sea; Lindau, Constance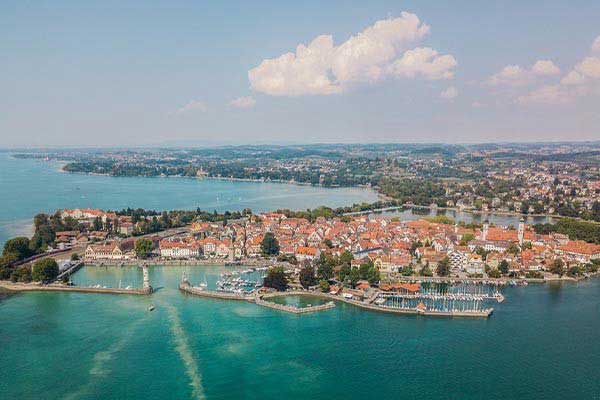 If you want to be near at least a fairly large body of water, choose one of the waterfront locations in the north or south of Germany.
In the north, there are many towns near or on the Baltic Sea or North Sea. The cities of Hamburg or Bremen are not too far from there, too.
In the south, the large Lake Constance forms the border to Switzerland and Austria. The two best cities on the lake (for culture, quality of life, and restaurants/shopping) are Constance (western end of the lake, directly on the border to Switzerland) or Lindau (eastern end of the lake, directly on the border to Austria).
Wine Country: The Palatinate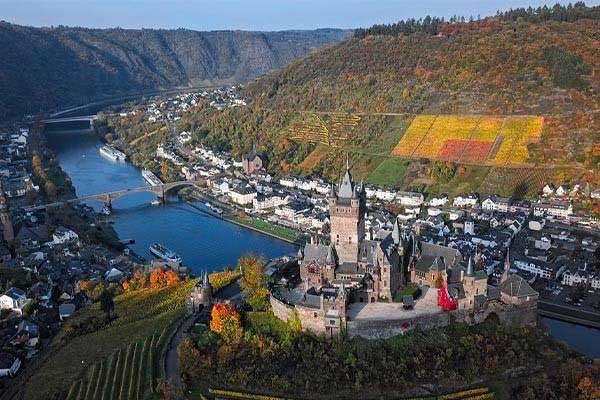 There will definitely be people that will disagree, as Germany has several wine areas, but the Palatinate is one of the best. Not only is it home to some of the best wineries in the country and some of the best restaurants, it is also located on the French border and only a two-hour drive to Belgium or Luxembourg. Even Switzerland is only a three-hour drive away. This region also boasts the largest forested region in Germany, the Pfälzerwald (Palatinate Forest). This is a premiere hiking region.
Industrial Sprawl (Industrial Chic?): The Ruhr Region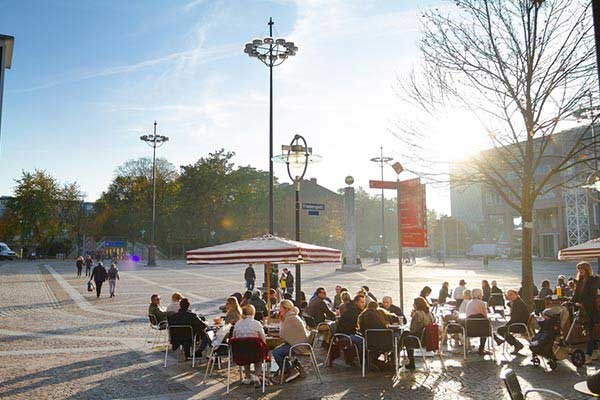 If you really cannot do without urban sprawl and just want to go from one city to the next, then the Ruhr Region is for you. The center of much of German industry, there are many different cities to choose from, such as Dortmund, Essen, Bochum, or Duisburg. Over 5 million people live in the region making it the largest urban area in Germany.
Get Your Free Report on Europe Here:
Learn more about countries in Europe and other countries from around the world in our daily postcard e-letter.
Simply enter your email address below and we'll also send you a FREE report - All the Charm and Romance of Europe…at a Price You Can Afford.
Countryside: Several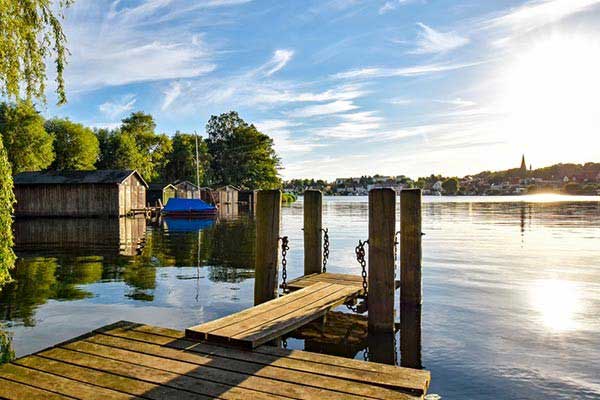 If, on the other hand, you can't stand cities and want to live in the middle of nowhere (or as close to it as possible), then choose areas like the northeastern state of Mecklenburg-Vorpommern, southeast Bavaria, or northern Lower Saxony near the North Sea and the Netherlands. Each, of course, has its own unique flavor. The north near the water is more maritime, while the south is much hillier and more mountainous, with loads of different types of beer, skiing, and the like.
Bavarian Charm: Regensburg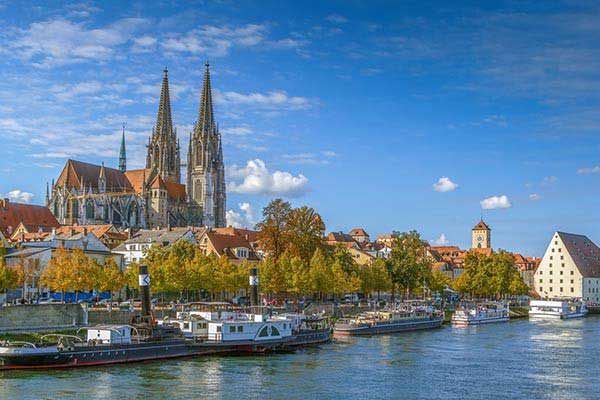 If you are looking for a very cliché, but beautiful, German town then Regensburg is for you. Located on the Danube River in the southern state of Bavaria, it is gorgeous. There is a lovely old town to explore, it is very livable with high quality of life, and there are gorgeous landscapes to see and explore around it. With a population of around 150,000, you get a bit of city, but not too much.
Four-Country Region: Lake Constance and Environs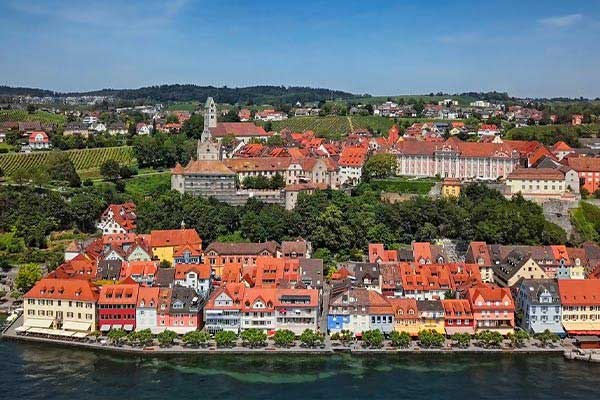 One of the most unique places to live in Germany is on or near Lake Constance on the southern German border. Within a maximum of an hour or so drive, you can be in four countries (Germany, Switzerland, Austria and Liechtenstein). You can drive to northern Italy in about three to four hours and the lake is large enough to offer all kinds of water-based activities. The area is also very well known for its skiing, and tourism.
Best Known in America: Heidelberg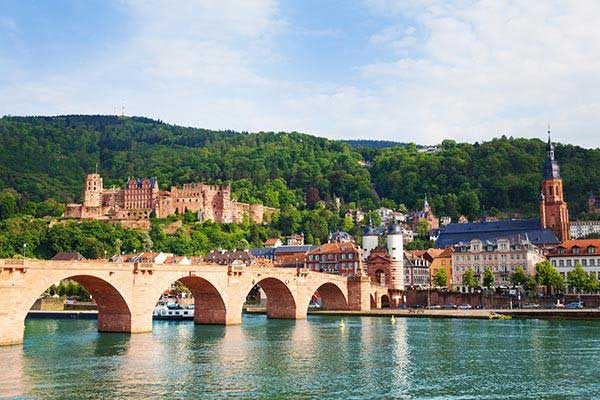 Besides Oktoberfest, I bet if you asked an American what part of Germany they've heard of they would say Heidelberg in southern Germany. The stop of many a tourist group, it is a beautiful old town located on the Neckar River. The views of the castle from the river are just breathtaking. It is a city with a very high quality of life, an excellent university (the oldest in Germany, founded in 1386), and is a well-known medical center for research and care.
Rebuilt City: Dresden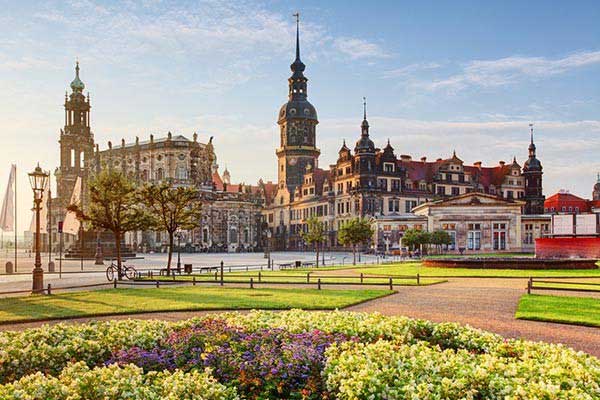 One of the most famous, and beautiful, cities in Germany is Dresden. Destroyed almost completely during World War II, it has undergone a massive restoration to restore it to its original charm. It has amazing art museums and spectacular architecture.
Get Your Free Report on Europe Here:
Learn more about countries in Europe and other countries from around the world in our daily postcard e-letter.
Simply enter your email address below and we'll also send you a FREE report - All the Charm and Romance of Europe…at a Price You Can Afford.
Related Articles
Upcoming Conferences
The Only 2023 Fast Track Costa Rica Conference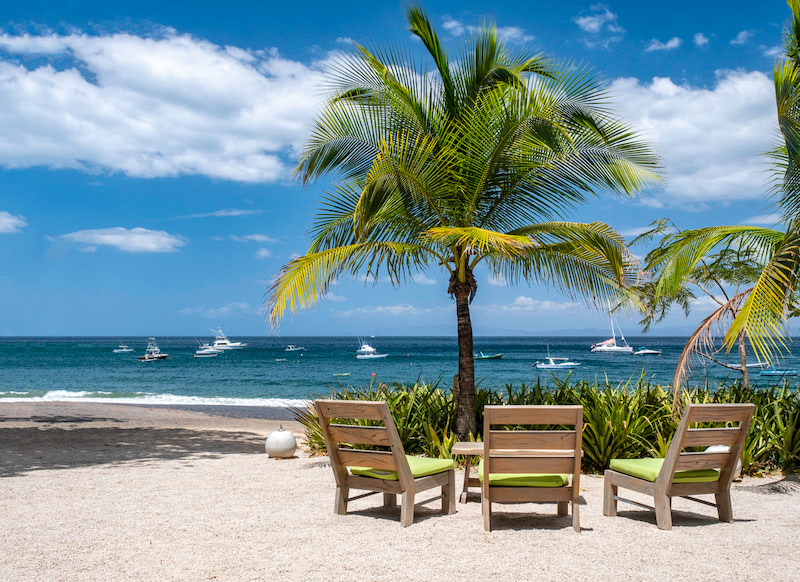 If your dream retirement involves stunning beaches… lush green mountains… a perfect year-round climate… first-rate healthcare… incredible value for money (a couple can live well on $2,109 a month—including rent!)...
Join our Costa Rica experts and expats in June and discover true Pura Vida.
REGISTER NOW, SEATS LIMITED: EARLY BIRD DISCOUNT HERE
---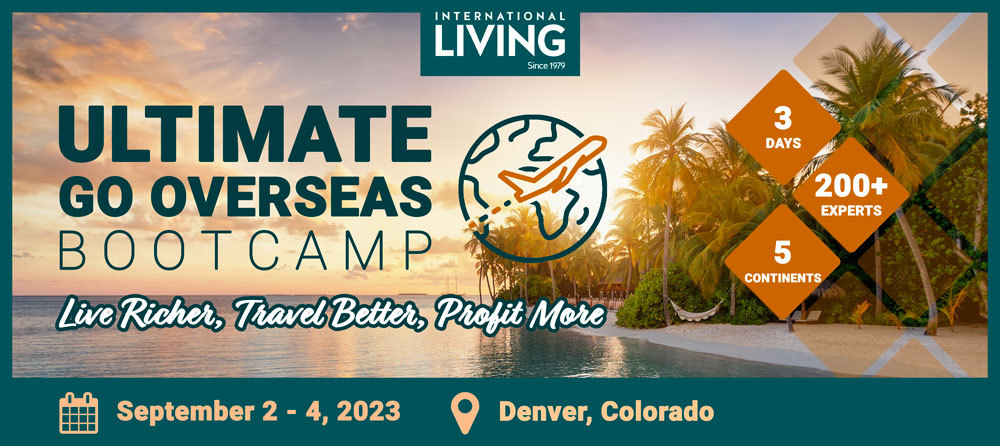 Most Popular Products
Popular Articles You May Also Like