Take your wildest retirement fantasies, add a touch of bravery and oodles of down-to-earth charm, and you'll tap into the enviable lifestyle of Robert and Wendy Arbeit.
Former lawyers by trade, the Arbeits are enjoying a later life adventure that seems tailor-made for a Hollywood movie. The couple are dividing their golden years between three world-class suitors: France, Panama, and New York.
Each year, in late August, Robert and Wendy arrive at their home-away-from-home in Montfort, France. A tiny slip of a village, a single cobblestoned road takes visitors through the picturesque historic center—lined with shops, cafés, and the Arbeits' own blond-stone village home.
Just one of a multitude of stunning riverside communities in the southern region of the Dordogne (also known as the Périgord), Montfort comes with all the right bells and whistles for an idyllic European getaway.
The village boasts its own medieval château perched above the river valley and offers views of the surrounding French countryside that are enough to couper le souffle (take your breath away).
Known as the land of 1,001 castles, and with a rich, gastronomic heritage, the Dordogne is classic France at its finest.
"Our story started many years ago," recalls Robert. "I used to go to France once a year with my first wife, and once over dinner in Paris a waiter asked us if we'd ever been to the Périgord region. He said, 'You really gotta go'. That was in 1982. We went and really fell in love with the area."
Fast-forward to 15 years later, Robert had remarried and, with Wendy, the couple was looking for a getaway to "clear their heads" and grab a bit of fresh air. The beauty and peace of southern France seemed like the perfect place to be.
They rented a home in the Dordogne and eventually decided to search for their own pied-à-terre in the region.
"The plan was that one day we would retire there," says Wendy. "Our kids were two and five at the time. We thought, let's just see how this goes."
It took the Arbeits three weeks to find their village house in Montfort. The home was purchased in July and closed in November. Since then, the couple says they've never looked back.
"There was a certain feel about this house, in that it seemed right," explains Wendy, "No land to take care of, lots of land to look at, fully renovated, and fully furnished. The guy that lived there was an antiques dealer, we had nothing to do. All we had to do was show up."
The year was 1997, and the Arbeits paid €115,000 ($130,647) for their two-bedroom, two half-bath, and one full-bathroom home.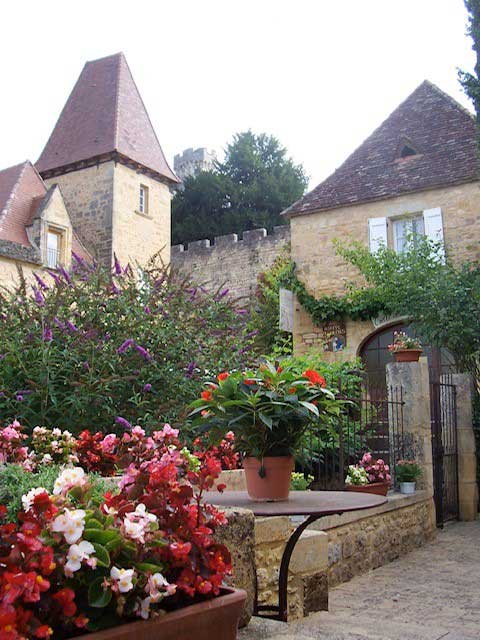 Montfort became their summer getaway. At first, they traveled as a family, and, as the kids got older, Robert and Wendy traveled on their own. They explored the surrounding villages (Sarlat-la-Canéda, Domme, and La Roque-Gageac), enjoyed gourmet meals out, and took advantage of the popular local pastimes of hiking and cycling.
Over the years, the pair started to refine their French lifestyle, opting to avoid the crowded, early-summer months and the slow-moving rhythms of winter (when many village shops and restaurants close down for the season).

"Once we retired," says Wendy, "the plan was to go to France in late August to mid-December, at which point we go to Panama—which we discovered thanks to International Living. Once we figured out that you could buy real estate in other countries, at some point we started to think, well, we don't really want to be in France in the winter."
"This was when Panama was becoming popular as a tourist destination," remembers Robert, "International Living had a list of the 20 best places to retire. At the time, Panama was number one and France was number two, so we figured it was a good idea."
The Arbeits went online to look at some places in Panama, and found that the real estate prices matched their budget. In 2005, Robert left for a one-week exploratory trip, sending videos back to Wendy along the way. They found a beach resort they both liked an-hour-and-a-half outside of Panama City, called Coronado.
They also found a new addition to their family—their affectionate rescue dog, Jane Fonda—a stray Wendy found near a fonda (luncheonette) on the beach in Panama.
The couple purchased a four-bedroom, four-bathroom condo (plus a maid's room and maid's bathroom) for $215,000. The resort includes a large pool area, basketball and tennis courts.
The resort complex houses three large buildings, with a mix of expats and Panamanians, and sits directly on the beach. The couple says they lucked out on finding "fabulous" neighbors, and that Panama's expat community turned out to be a perfect fit.
"The social life in Panama is whatever you want it to be: golfers, shoppers, beach people, partying, all that stuff," Robert relates with a chuckle. "Everyone's doors are open, there's only two condos per floor, and we all meet down by the pool every day around four o'clock for happy hour."
Good-natured and thoroughly unassuming, the Arbeits have taken their globetrotting lifestyle in their stride. When asked what they would say to others thinking of a roaming retirement, the ideas followed freely.
"Find places that are affordable. Traveling costs money, the planes cost money. Otherwise, it's a great way to live," Wendy relates.
"The other piece of advice is that you just have to be flexible—neither place is America and you gotta roll with it. When the plumber says he's coming and he doesn't come—although that happens in New York too—but more in Panama. You just have to recognize that some things are going to be challenging."
"Also," says Robert, "make it varied. You're not going to be there that long, so make it something different. Vary the locations by several factors—including topography, climate, and language. It makes the experience so much more interesting and fun."
The pair had, at one point, considered moving to Panama's mountain town of Boquete but its location felt a bit too familiar. "Since we're in France, we didn't want the same topography. We thought, let's do beach for one of them."
Let's do beach, indeed. With a foothold in three dynamic locations, the Arbeits, along with Jane Fonda, are living out their retirement dreams.
Related Articles
The World's Best Places to Retire
5 Best Cities and Towns to Live and Retire in France
Panama Itinerary: How to Spend 7 Days in Panama
Upcoming Conferences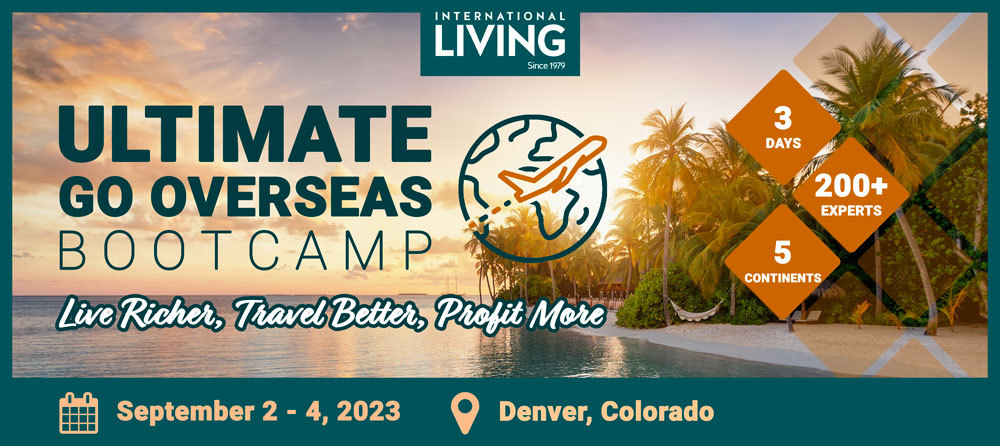 Most Popular Products
Popular Articles You May Also Like