I love the weather," says Christine Laberge of her home in Ajijic, Mexico. "The surrounding mountains turn bright green and lush with the summer rain. I have a splendid view of the lake from my home, a great group of friends, and a healthy lifestyle."
Even though Christine has chosen to live in one of Mexico's top retirement areas, she has no intention of retiring any time soon. At 59, not only does she love her part-time work as a healthy living consultant, she also has time to enjoy all that the area—known simply as Lakeside—has to offer around Mexico's largest natural lake.
Hailing from Canada, Christine was able to turn her declining health around as soon as she moved to Ajijic just over two years ago. She got to work on a regular exercise regime and embraced a new way of eating.
"I eat optimal foods for my body. I feel blessed to have found this healthy way of eating, at the same time being able to live in an area of Mexico with others who share my passion for optimal health," says Christine.
For as long as she can remember, Christine strived to live a healthy lifestyle. A series of stressful events in 2014 prompted her to adopt a plant-based diet.
"I felt like I had no control over my health, and I kept gaining weight," she says. "Meanwhile, I was seeing the healthy changes that my friends were enjoying by switching to a plant-based diet after suffering from some serious illnesses."
During her free time, Christine plays pickleball, practices Pilates, walks along the lake with friends, and works out at the gym. She also takes ukulele lessons and is hoping to start salsa lessons soon. As a gracious host and talented cook, she regularly invites people over to her home for home-cooked meals.
She makes sure to schedule time in her busy week to dine at some of Lakeside's high-quality restaurants with friends.
She adds: "Following my particular diet doesn't stop me from being able to do this. If I want to go out for pizza I'll buy vegan cheese, bring it to the restaurant, and the chef will add it for me."
Christine has found her home in Ajijic. She feels like she can breathe here. Her joint aches are gone, and a body rash and severe sinus issues that she suffered from for years disappeared after making some of the lifestyle improvements she's so passionate about. "I don't miss any of the foods I used to eat," she says, "because I make the same things, such as lasagna, pizza, hamburger, curries, pasta, and desserts. The only difference is my ingredients are now plant-based."
She continues: "The way I see it, Lakeside is experiencing a grassroots movement. There's a growing awareness about how people can retire and actually add years and enjoyment to their lives by staying active for as long as possible. I'm on a mission to make Lake Chapala the healthiest retirement community in Mexico."
Related Content
Mexico: Colonial and Beach Havens 90 Minutes From the States
Fun and Interesting Facts About Mexico
I Can Work From Anywhere…So I Chose Low-Cost Mexico
---
You know more Spanish words than you think you do! And we guarantee you can be carrying on conversations...in Spanish...in just 20 Minutes. Special summit 'Speak Spanish in 20 Minutes' is now live!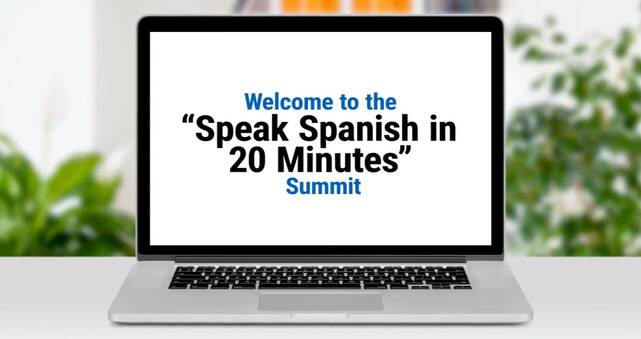 ---