When we tied the knot all those years ago, my husband, Jim, and I never dreamed that we would be celebrating our 28th anniversary under the stars of the Southern Hemisphere.
But when the financial crisis of 2007-2008 destroyed our real estate brokerage, development, and appraisal firm, we felt that we were living in front of a computer screen, working harder and harder to make less and less. What's more, all we had to show for it was chronic heartburn, a perpetual headache, and empty pockets.
Disillusioned with the American Dream, we decided to close our business and retire to paradise. We were having a midlife crisis together. But our dream of paradise did not include palm trees and relaxing on the beach. We were only in our early 50s and felt we still had lots of living to do, besides building that homestead we'd always dreamed about and raising the children still left at home.
Chile was very attractive to us because it is one of the safest and most stable countries in Latin America. Chile has a strong, growing economy that is not in the red, and the country is welcoming of North American expats.
We chose to settle in Puerto Octay in the Los Lagos region because of the spectacular scenery, year-round mild climate, and because it is just a bit off the beaten track. Some areas of Chile have more international residents, but we weren't really looking for other expats. (We found some anyway. It's usually pretty easy to spot a fellow North American. Once a month we get together for pizza and a bit of socializing.)
We came from South Carolina, which has a pretty low cost of living. In comparison, some things in Chile can be more expensive, like technology and imported items. On the other hand, many everyday expenses are significantly cheaper here, like rent, utilities, and locally grown food (in my opinion, these are the important things). Out in the country, we have found rents on modest family homes to be as low as $200 a month, while in the cities, a larger three-bedroom furnished apartment can run from $500 to $800.
Our experience with the Chilean healthcare system has also been very positive. For minor illnesses like the flu, we just go to our local hospital. Before we signed up for the national insurance plan, which costs around $25 a month for our family, we were charged just $15 to see the doctor. Medicines usually cost us less than $5. If we want better quality or service, we can always go to the private hospital for a slightly higher co-pay. The quality of care here is comparable to the U.S., with more of a focus on prevention.
The freedom we experience living in the countryside of southern Chile is marvelous. Property rights are strong here even for foreigners. We can do what we like on our farm, with no taxes and no permits. We have installed a 10 kw solar system so as to be totally off-grid. Land prices have been going up, and we are seeing more development not only in our area but in many other locations. Lot prices for a half-hectare (about 1.2 acres) range from $7,500 for agricultural land to $75,000 for a lot with a view. A 2,000-square-foot new house can be had from $240,000.
Our "retired" life has been full of new challenges, but each hurdle we overcome gives us a great feeling of satisfaction. Less stress and a slower pace of life has helped us to enjoy the little things. And when it's time to kick back for the weekend, we head off to one of the many lakes in our region to kayak the cool, crystal-clear waters. When we're floating under the snow-capped volcanoes of the Andes, it's simply magical. We wouldn't trade it for the world.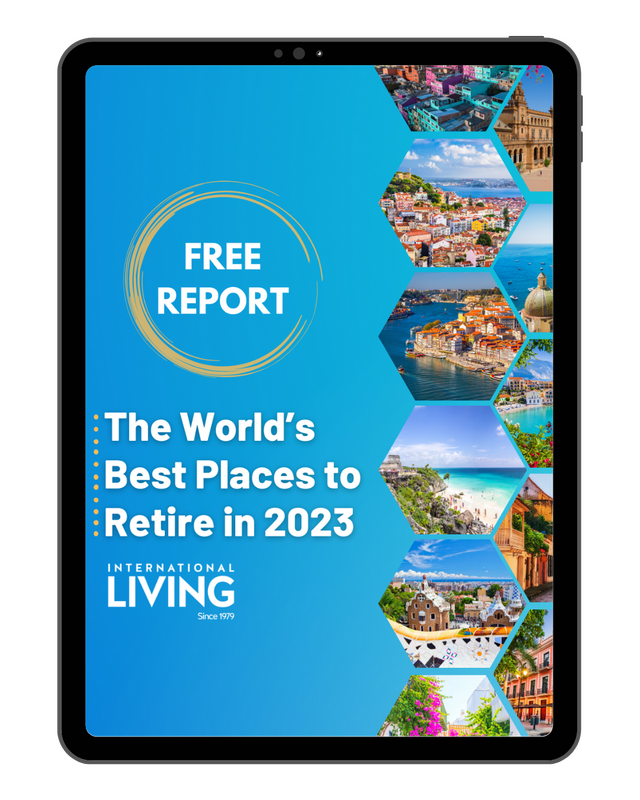 Get Your Free Report on the World's Best Places to Retire:
Learn more about the best places in the world to retire in our daily postcard e-letter.
Simply enter your email address below to sign up for our free daily postcards and we'll also send you a FREE report on The World's Top 10 Retirement Havens, plus access to over 10 more free reports. Our gift to you, on our favorite destinations.
Related Articles
6 Countries With The Best Healthcare In The World
6 Places To Retire To With The World's Best Climate