Healthcare is one of the most important factors potential expats consider before moving abroad and in the right places overseas it's possible to access world-class care for a fraction of the cost back home.
The five countries that take top places in our Annual Global Retirement Index offer retirees first-rate care, the service is top-class, and it's affordable.
Measuring the quality of healthcare is difficult, and it's hard to put a number on it. However, we can put a number on the price of medical procedures. And these costs (as well as quality) helped us score each of the 25 countries in the healthcare category of our 2021 Global Retirement Index.
The six countries that scored the highest marks for Best Healthcare in the World in this year's Annual Global Retirement Index are…
#4 Mexico (tie)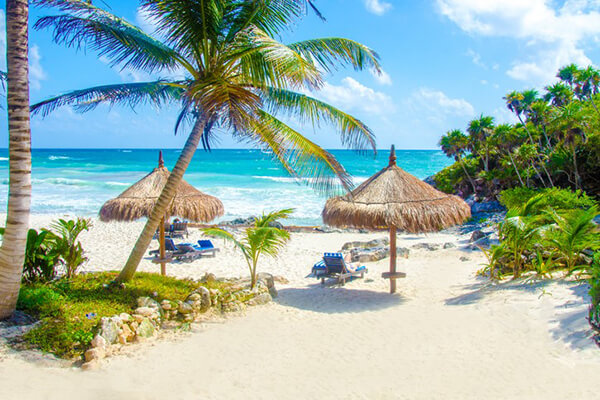 A favorite for expats looking for a haven close to the U.S. and Canada, Mexico offers low-cost, high-quality healthcare. And there are both public and private options.
In Mexico, citizens, as well as temporary and permanent residents, are eligible to use one of the country's two government-run healthcare systems. The Instituto Mexicano de Seguro Social (IMSS) is primarily intended for employees of Mexican companies. However, expats who are official residents and not working can also take part in the program, for which they will pay about $500 per year per person. The other government-run program is Instituto de Salud para el Bienestar (INSABI), which started in January 2020 and is meant to replace the previous system known as Seguro Popular.
Mexico has extensive private healthcare providers (hospitals, clinics, doctor's offices) throughout the country, including many Joint Commission International certified hospitals. The facilities are modern, equipped with all the latest technology and the physicians are trained in the latest techniques. Many doctors speak English although support staff often do not.
"The care is good, the physicians caring, and there is no issue with wait times," says Jason Holland, IL Roving Latin America Editor. "In the U.S. you can wait an hour to see a doctor for five minutes. In Mexico, it's the other way around."
Most cities of any size have a well-equipped hospital with many specialists and the ability to do a wide-range of surgery. There is also 24-hour emergency care.
A doctor's visit will run you about $50, although if you have a very simple complaint you can visit a doctor that works at a pharmacy and pay under $10. A specialist will run you about $75. Some doctors even make house calls for a nominal fee.
Most medications, except for painkillers, antibiotics, and psychoactive drugs, are available without prescription with generic equivalents widely available and costing a fraction of U.S. prices. Procedures such as CT scans are about $200. X-rays about $25
#4 Malaysia (tie)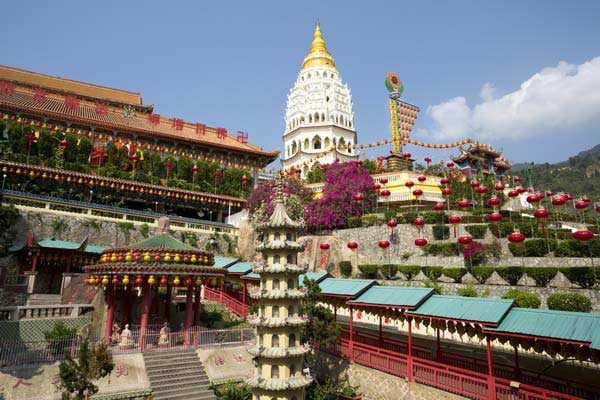 Malaysia sits nestled in the middle of Southeast Asia, with Thailand to the north, Singapore to the south, and Indonesia to the west. That makes her the perfect destination for medical tourism. There are three planeloads of medical tourists arriving from Indonesia daily, and with over 1 million medical tourists arriving every year from around the globe, medical tourism is booming in this tiny Southeast Asian nation.
However, there is more, much more, to Malaysia than just medical tourism, but it's also why Malaysia is such an attractive medical destination of choice. With world class scuba diving, UNESCO listed heritage cities and national parks, and the best street food in South East Asia, it's no wonder that medical tourists come to Malaysia for procedures and then opt for either a holiday afterward, or before their treatment begins.
Penang and Kuala Lumpur are the two centers of excellence, and there is a plethora of world class hospitals in both cities for you to choose from. Appointments can be made in advance but are not necessary, and once you have found your hospital, and doctor, of choice it's as simple as registering at the front desk and then waiting to see them. The majority of the doctors in Malaysia have either trained in the U.S, Australia, or the U.K, or have at the very least completed their postgraduate studies there.
In Penang, the Lam Wah Ee Hospital has always been my go-to hospital of choice. This 700- bed acute care hospital has the best physiotherapy department in Malaysia, hands down, and the hospital itself has a relaxed and professional feel to it. That the staff are just off the planet friendly, well, that's the icing on the cake.
Having lived in Malaysia now for over 11 years, Keith Hockton, IL's Malaysia Correspondent, had numerous mountain biking and hill running accidents when he first arrived, and he can attest to their professionalism.
Keith says, "Frankly, the service in Malaysia is first class all the way, and I know that if something serious happens here, I'll be very well looked after. We have basic hospital cover that also includes procedures like a colonoscopy, which costs us $200 per person per annum. If we up that cover to $1000 per person per annum it covers us for everything to the tune of $60,000 per month, and down the line that might be worth considering. However, if we combine what we pay now with regular screening tests we are in a pretty good place."
#3 Portugal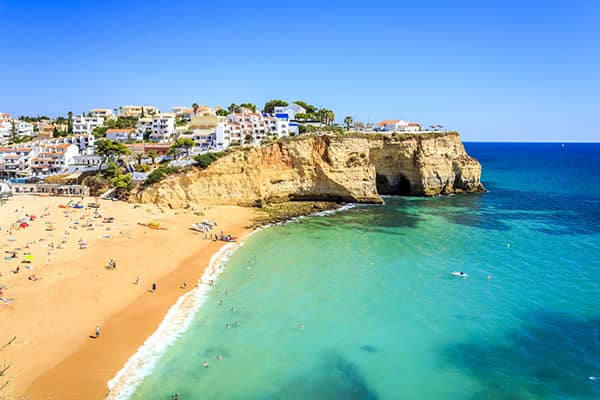 Located on the Iberian Peninsula, Portugal is the westernmost country of mainland Europe. Together with the archipelagos of the Azores and Madeira, it comprises the Portuguese Republic. Bordered by Spain to the north and east and the Atlantic Ocean to the south and west, its population of just over 10 million occupies an area of 36,000 square miles, roughly the size of the state of Indiana.
"We have to smile when we think that we are living in Portugal full-time for about the same price we would be paying for health insurance back in the U.S.," says Terry Coles, IL Portugal Correspondent. "Not to mention that we are actually living in Europe and enjoying a much better life.
"Portugal offers first-rate healthcare at a fraction of the U.S. prices. We have seen English-speaking doctors who take their time, ask questions, and offer solutions. I never feel rushed like I used to in the US."
Portugal has some of the finest doctors and medical training available anywhere. Teaching facilities include the School of Health Services at the University of Minho in the north, the Faculty of Medicine at the University of Coimbra in the center—renowned for its expansive research fields and Ph.D. programs—and the Faculty of Medical Sciences of the New University of Lisbon in the south.
Many if not most doctors who graduate from these fine universities do studies and residencies in the U.K. and other European countries. Additionally, many of their upper-level courses are taught in English. This results in most medical professionals having some level of fluency in the lingua franca of the 21st century.
"As residents we do have access to the public healthcare system but to avoid waiting, we prefer to use private facilities since they are so affordable," says Terry.
"For example, there is a private, International Clinic here in Vilamoura that offers consults with specialists for just $35. The clinic is clean, offers lab and other services, and everyone speaks English.
"We can call for an appointment and be seen by a doctor within a few days, or the same day when necessary. Recently, I was seen by a female doctor for a routine exam needed to get my drivers' license. She asked my medical history, examined me, tested my vison, and balance all for a total cost of just $16 and my health insurance paid the rest.
"Last summer I fell and broke my arm and had it examined at a public hospital. For a cost of just $21, I was examined by an orthopedic surgeon, x-rays were taken, and I was sent home in about an hour.
"Pharmacists in Portugal are bit like doctors. We can walk in, explain our symptoms and are given an over-the-counter medication for our problem. Most medications available in the U.S. or an equivalent can be found here for less. Medications for chronic conditions like diabetes are provided free here to residents. Retail prices are printed on each package but when we have a prescription we pay less."
#2 Spain (tie)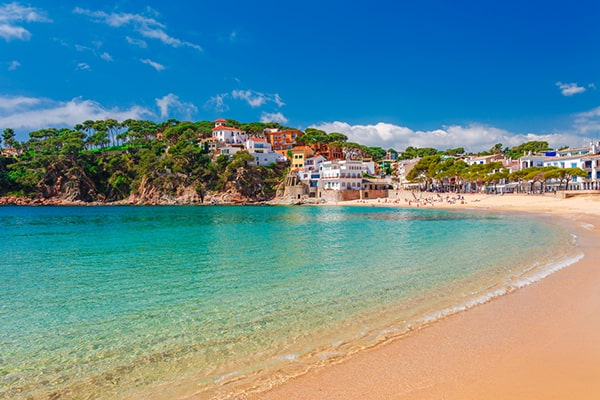 Besides glorious sunny weather, miles of glittering beaches, world-class wines, award-winning gastronomy, colorful culture, and friendly people, Spain has some of the best healthcare in the world. In Spain's major cities and popular tourist destinations, you will find healthcare better than what you have back home, with excellent doctors and modern amenities.
The World Health Organization ranks Spain as having one of the best healthcare systems in the world. The public system is widely used, but private healthcare is excellent and affordable, including 31 hospitals, clinics, and other healthcare facilities that are accredited by the Joint Commission International, the gold standard of hospital care.
In theory, you are never more than 15 minutes away from a hospital or heath center in Spain, where there are four doctors for every 1,000 people. Outside major tourist areas, you may find that not all doctors are fluent in English. At a minimum, though, most can read and understand technical English in their specialty.
In addition to its acclaimed public healthcare system, Spain also has an excellent private system. Would-be expats applying for a retirement visa are required to purchase private Spanish health insurance to include in their visa application. They are often pleasantly surprised to find complete coverage, with no co-pays, including basic dental care, for considerably less than the cost of Medicare A and B, Medigap and Plan D in the US. An advantage of private health insurance is the ability to request English-speaking doctors when booking appointments. The same doctors often work in both systems. Private insurance is required for at least the first year of residence. After five-years, expats are welcomed into the public system.
Having such high-quality healthcare provides Spanish society with much more than healthy people. Assuring that every citizen has access to treatment for contagious diseases is an essential defense in the face of pandemics.
The security that comes from such a reliable social safety net enlivens the very fabric of the culture. "Spaniards enjoy life exuberantly," observes Marsha Scarbrough, IL's Spain Correspondent. "One reason for that is they know their healthcare needs are taken care of. The fact that illnesses and accidents, whether minor or catastrophic, will not impose financial burdens on them gives them peace of mind. Not only is that priceless, it infuses everyday life with joy."
#2 Colombia (tie)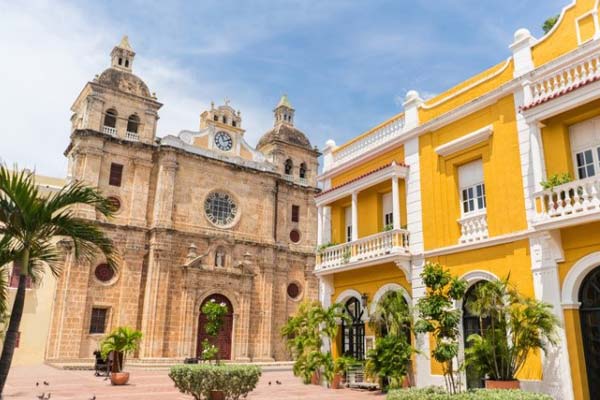 Healthcare in Colombia is both high quality and affordable. The World Health Organization (WHO) ranks Colombia´s healthcare system as number 22 out of the 191 countries they review.  That is better than Canada which ranks number 30 and the U.S. which ranks number 37.
"As a retired healthcare executive from the U.S., I know quality healthcare when I see it," says Nancy Kiernan, IL Colombia Correspondent. "Thankfully, I have not needed to use the Colombian health system for anything more serious than annual exams, mammograms, and a few minor infections. But I have helped some of my expat friends navigate the system for surgeries, inpatient hospital stays and high-tech outpatient services such as CT scans, MRIs and vascular studies. The quality of care and protocols are as good or better than what I worked with back in the States."
There are many excellent hospitals and clinics located throughout Colombia that provide both general and specialized medical services.  Twenty-four of the top 58 hospitals in Latin America are in Colombia. The larger cities of Bogotá, Medellín, and Bucaramanga have hospitals that have received the Joint Commission International accreditation, the gold standard for international healthcare.
While speaking Spanish certainly helps, it will not prevent you from receiving excellent care. Many hospitals in large and medium-sized cities have either English-speaking staff, or a certified translation department.
Any expat with a cédula (national ID card) can apply for the government health insurance EPS (Entidades Promotoras de Salud).  Even if you have pre-existing conditions, you can be accepted into the plan.  These conditions may be excluded for a short period of time, 6 months or so, but then will be covered in full.  Retirees pay a premium equal to 12.5% of 40% of their income.  Many expats report monthly premiums in the $70 to $85 range for a couple.
Private health insurance is an option as a supplemental plan to your EPS public coverage, however, many companies have age limits, and they are not required to accept you, especially if you have pre-existing conditions. Premiums will vary depending on the carrier you choose, the level of coverage you want, and your age and health at time of application. However, they will be significantly lower than what you would pay in the U.S.
Hospitals and clinics use an electronic medical record system. All your information is tied to your cédula number. This allows clinicians to access information about medications, test results, and hospital stay discharge information anywhere in the same system. State-of-the-art equipment and technology are used in most larger hospitals. Well-trained clinical personnel use best practices protocols for treatment plans.
In Colombia, pharmacists provide much more expertise than simply filling a prescription. They are often the first place you go for simple ailments like a minor infection. The pharmacists are trained to listen to your symptoms and make recommendations for treatment. You don´t need a prescription for many medications; they can be bought over-the-counter for shockingly low prices. For example, a 10-day supply of ciprofloxacin, used to treat urinary tract infections, respiratory infections, and traveler's diarrhea, costs just $3.
While many pharmacies won't carry some of the brands of drugs you're accustomed to taking, Colombian pharmacists are familiar with all popular North America brands. You can confidently rely on their advice if you need to switch to a new brand of medication.
#1 Costa Rica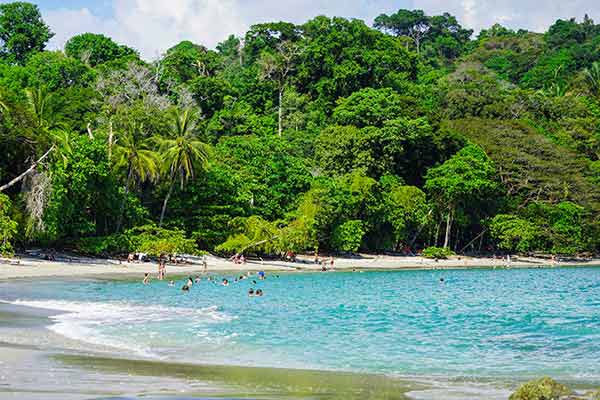 With 97 points, Costa Rica wins the Healthcare category of International Living's Annual Global Retirement Index 2021.
Costa Rica is a Central American country with coasts along both the Pacific Ocean and the Caribbean Sea. Long stretches of deserted and undeveloped beaches on the Caribbean and Pacific Coasts…dense jungles teeming with exotic wildlife…towering volcanoes, lush green valleys, and hundreds of crystal-clear lakes, rivers, streams, and waterfalls…all these things, and much more, are drawing people to Costa Rica.
"One of the reasons Costa Rica is so appealing for retirees, and expats in general, is because of the low cost, excellent healthcare options," says Kathleen Evans, IL Costa Rica Correspondent.
Costa Rica provides some of the best healthcare options in Latin America for its citizens and residents.  The World Health Organization (WHO) places Costa Rica in the top rankings for life expectancy and the United Nations (UN) ranks the country's public healthcare system in the top 20 worldwide.
The country operates in public and private systems with both regularly experiencing upgrades in equipment, new clinics, and improved training. Many of the country's doctors work in both sectors, have studied in North America or Europe, and most in the private field speak English.
The public government-run system (the Caja Costarricense de Seguro Social, known as the Caja) is available to all legal residents. Once your residency application is approved, you are required to contribute a monthly payment based on your reported income (typically somewhere between 7 to 11%), which includes dependents.  There are 30 public hospitals and approximately 250 clinics throughout the country—making it easy to locate one nearby, regardless of where you choose to live.
"The country has three JCI certified medical centers in the nation's capital, San José. This is the highest worldwide accreditation which medical centers can receive based on a scale of various criteria," Kathleen says.
These private hospitals and clinics offer more efficiency and sustainability.  It is possible to purchase health insurance policies from familiar companies like Blue Cross/Blue Shield, CIGNA, BMI/Aetna or the local Costa Rican private insurance, INS, from agents locally in Costa Rica. This is the most expensive route, but these policies are still significantly cheaper compared to purchasing a similar policy in the USA. Some expats also choose to self-insure or pay out of pocket for their healthcare needs, especially if they are younger or in good health.  These cash transactions can be one-third to one-fifth of what the same procedure costs in the United States.
Costa Rica has also become a popular destination for dental and medical procedures which may not be covered by insurance, as well as elective procedures like plastic surgery and Lasik.  There are many world-class surgeons in this arena and savings can be as much as 50% compared to the U.S.—including your vacation to Costa Rica.
Related Articles
The World's Best Places To Retire In 2021
The Cheapest Places in the World to Live 2021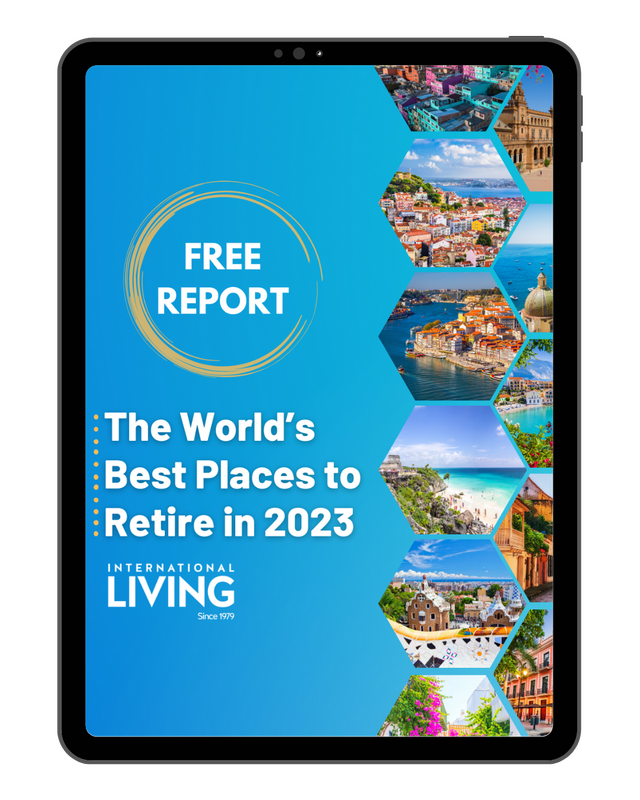 Get Your Free Report on the World's Best Places to Retire:
Learn more about the best places in the world to retire in our daily postcard e-letter.
Simply enter your email address below to sign up for our free daily postcards and we'll also send you a FREE report on The World's Top 10 Retirement Havens, plus access to over 10 more free reports. Our gift to you, on our favorite destinations.
Upcoming Conferences
Make 2023 Your Best Year Yet. Discover Panama with International Living

Panama has it all: beaches, mountains, a world-class capital city, top-notch, low-cost healthcare and the "World's Best Retirement Program" that makes the already low cost of living even more affordable.
Join us for International Living's Fast Track Panama Conference to see all that Panama offers. There's no better place to be and no better way to make 2023 your best year.
Most Popular Products