Healthcare in Portugal
Portugal has some of the best healthcare in the world, ranked number 12 by the World Health Organization, far above the U.S. which comes in at 37.
Doctors in Portugal are unhurried and happy to take their time to discuss all of the health concerns of the patient treating them as individuals instead of numbers.
Teaching facilities in the country include the School of Health Services at the University of Minho in the north, the Faculty of Medicine at the University of Coimbra in the center—renowned for its expansive research fields and Ph.D. programs—and the Faculty of Medical Sciences of the New University of Lisbon in the south. Many if not most doctors who graduate from these fine universities do studies and residencies in the U.K. and other European countries. Additionally, many of their upper-level courses use English language texts and are taught in English. This results in most medical professionals having some level of fluency in the lingua franca of the 21st century.
In big cities and tourist areas, you are likely to find as good or better medical treatment as you have experienced in your home country. Even in small towns, it is possible to find healthcare but it may be only the local public health department.
"Several years ago, I fell while participating in an outdoor bootcamp by the beach on the Silver Coast," says Terry Coles, IL's Portugal correspondent. "My left arm took the brunt of the fall and when my fingers went numb a while later, I knew something was wrong. My husband, Clyde, took me to the nearest public hospital where I was seen by an orthopedic surgeon, x-rays were taken, and I was discharged in about an hour. Thankfully, my arm only had a small fracture, so I was sent home with an order to buy a sling and rest it. The cost of the ER visit was just $22."
"My husband spent six days in Hospital Particular do Algarve (HPA) Gambelas, a private hospital in Faro. He was admitted to the emergency room for post-COVID-19 issues. After being examined in the triage unit he was put into a private room for intravenous antibiotics, provided a vegetarian diet of his choice, and had blood, urine, CT scans, and other tests performed. After six days the total bill came to $1,400 before we submitted the bill to our insurance company and just $235 afterward," explained Terry.
Like many other European countries, Portugal offers both public and private healthcare and while both are excellent there are some differences between the two.
Public Healthcare in Portugal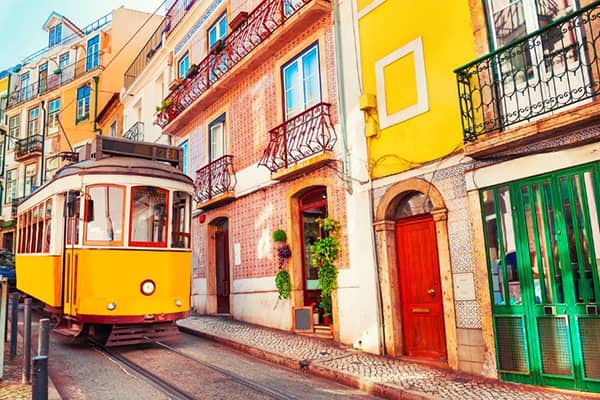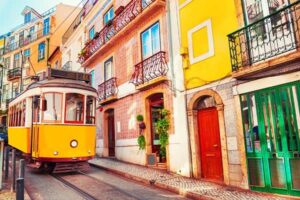 The National Health Service of Portugal (Serviço Nacional de Saúde) is available to citizens as well as both temporary and permanent residents. As an expat, you must arrange for a Portuguese número de contribuinte, the equivalent of a Social Security Number, at your local Finanças office.
Once you have your Portuguese ID number and residence permit, head to your nearest Health Center to register for your Número do Utente. This allows unquestioned access to the state medical system.
One fact to note: To get a residence visa you must show proof of private health insurance for the duration of the temporary visa period but you will also have access to the public system.
If you are a citizen of a European Union country, your ID from that country is honored in Portugal as well, entitling you to the same medical care available to Portuguese residents. You must have a European Health Insurance Card to receive care, though. This card can be applied for through your home country's health service for those who are residents of an EU country. It is also known as the Blue Card or the Carte Azul. It allows for the treatment of health conditions arising while traveling in countries in the European Union other than the one in which you have residency. In Portugal, it is applied for through the Segurança Social web portal. You must have applied for a Número de Segurança Social before you can request it. This is different from the Número de Contribuinte mentioned above.
Even non-EU immigrants can qualify for an EU Health card to use for emergencies when traveling through other EU countries.
The tax system collects contributions from all taxpayers toward the social services network. When services are rendered, the user will be charged a small fee, starting around $7 and up, depending on the nature of the visit. Depending on your situation, the fees paid may be more or less than someone else's.
Portugal has an Integrated Medical Emergency System (IMES), which is highly respected and works quite well. It is accessed by calling 112, the European emergency number. You will see the system's yellow cars speeding to emergencies in big cities on a regular basis.
In the event of an emergency IMES will take the patient to their nearest public hospital for treatment. If stable the patient may request to be moved to a private hospital of their choice where their private healthcare insurance will cover the expenses.
Keep in mind that in the public healthcare system to defray costs patient rooms are not private but are wards, often with five to ten patients in the same room with a shared bath and shower area. Emergency rooms in the public system are often crowded with triage areas are lined with beds offering patients little privacy.
Even some of the smallest towns have volunteer fire departments and medical services, engendering great pride among community members.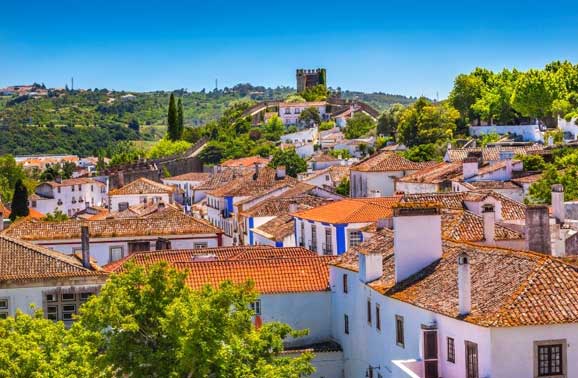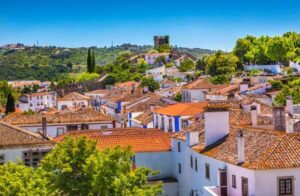 Private Healthcare in Portugal
There are many private clinics and hospitals available throughout Portugal, and the number is growing daily. You will find health services readily available in all but the smallest towns. Even then, since Portugal is not a large country, the nearest big town is never very far away.
The hospital network is somewhat more limited; most facilities are centered in larger, more populated areas. Every major municipality has access, though, to a hospital. Some hospitals operate on both a private and a public basis, making it important for the patient to request the service that he or she prefers.
Some of the larger private health networks are listed below.
CUF is a hospital/clinic network in Central and Northern Portugal.
Lusiadas has clinics and hospitals.
British Hospital in Lisbon.
CNS-Centro Neurological Senior is a specialty hospital and clinic for dementia and Parkinson's care, considered to be one of the best in the world.
HPA-Hospital Particular do Algarve, a public hospital/doctor's network in the south.
Some doctors work for the state but also have their own private practice too.
Private Health Insurance in Portugal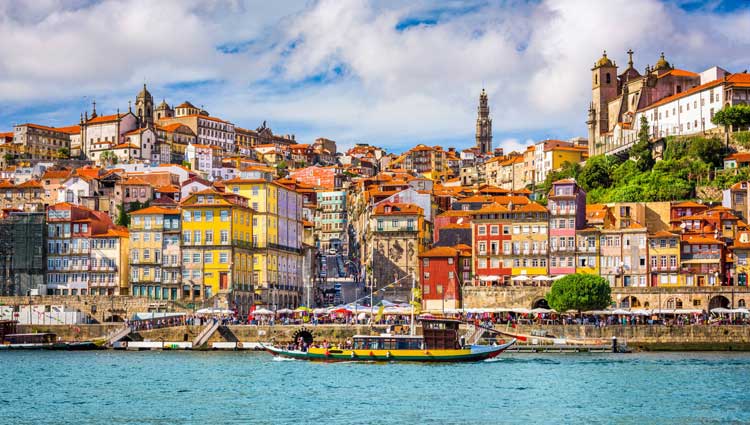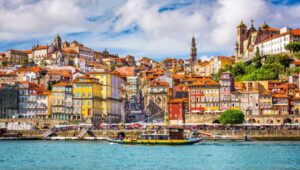 Most middle- and upper-class Portuguese citizens have private health insurance, allowing on-demand access to a comprehensive network of private hospitals at minimal cost (in addition to public ones, of course). Using the private healthcare system can often avoid long wait times for procedures and other care.
Occasionally a clinic or hospital will offer both public and private care, so a patient must declare the type of service he wants when he arrives for his consultation. Depending on your age and health condition, private insurance can be had for as little as $50 per month. For elderly patients costs start around $100 per person a month and increase with age.
"One of the biggest reasons that we left the U.S. in 2011 and retired abroad was the cost of private health insurance," says Terry Coles. "Eleven years ago, our insurance was going to cost a whopping $1,400 a month for the two of us. Here in Portugal, we pay just $340 per month for the two of us with no deductibles." "We pay just $12.50 to see a doctor regardless of their specialty."
Private health insurance can be purchased through agents, banks, or websites. Other sources that offer discount health cards or plans include the Automobile Club of Portugal and local supermarkets.
Age is a limiting factor with respect to the companies that provide health insurance and for those over the age of 70, MGEN is the only choice. Allianz, Médis, Fidelidade, and others offer insurance for those under the age of 65.
If you bank with Millenium BCP, you should know it is a partner with them offering certain other benefits as well.
Sample Medical Care Costs in Portugal
Healthcare in Portugal costs a fraction of what it would cost in the U.S., and savings also exist for those from the U.K. and other countries who choose Portugal as a destination for routine and elective procedures.
| | | | |
| --- | --- | --- | --- |
| Expense | U.S. | Portugal Public | Portugal Private |
| Doctor's visit | $100 | $7 and up | $50 to $75 |
| Dental cleaning | $120 | Not available | $50 to $75 |
| Hip replacement | $40,000 | Minimal Co-pay | €4,000-€20,000 ($4,924-$24,618) |
| Mammogram | $250 | Minimal Co-pay | $166 (with echograph) |
| Colonoscopy | $1,200-$5,000 | Small Co-pay | $500 |
| Bone density test | $100 | Small Co-pay | $90 |
Pharmacies in Portugal
Sometimes it seems there are as many pharmacies as there are cafés in Portugal. You can occasionally stand at an intersection in a small town and see the identifying flashing green neon cross on all four corners. It is important for the new arrival to distinguish between the two types of pharmacies in Portugal.
The first is the traditional pharmacy or apothecary. It sells prescription medicines, those determined by the government to be available with a doctor's written permission, although they are occasionally sold by the same pharmacies without a prescription, depending on the side effects. These pharmacies are part of the national health service, and if a medicine is dispensed with a doctor's prescription, the cost is usually negligible. These pharmacies also sell over-the-counter painkillers, antacids, nutritional supplements, select body care products, etc. They can be recognized by the word Farmácia preceding the name of the pharmacy. Prices are printed on the package, and will cost less with a prescription but often prices are so low it's almost not worth a visit to the doctor to save a few euros.
"My husband always chuckles when he comes out of a pharmacy and realizes just how little he paid in Portugal," says Terry. "And we have found that if one pharmacy requires a prescription the next one may not."
The other type of pharmacy in Portugal is called a para- Farmácia and they do not sell prescription drugs. Instead, here you will find baby and beauty products, supplements, reading glasses and odds and ends.
It's up to you which type to choose. If you need a prescription filled or want to ask a question about medication, seek out the first type. Pharmacists are professional, often speak English and are very well trained. Often you can avoid a trip to the doctor—and still get to see a white lab coat, because no pharmacist is without one—simply by speaking with your local person about a minor ailment. If you want to buy sunglasses, vitamins, headache medicine, or shampoo, look for the second.
Unlike some other businesses such as banks, the post office (correios), and retail stores, pharmacies here tend to stay open during the lunch hour. Even if one is closed, there will almost surely be another option, not only because of the proliferation of them, but because midday closing hours vary. Some are closed from 12:30 p.m. to 2:00 p.m., others 1:00 p.m. to 2:30 p.m., and still others from 1:00 p.m. to 3 p.m. Most pharmacies are closed on Sunday but one per city or town is designed to stay open for emergencies.
There are two perks you'll find in Portuguese pharmacies: As indicated above, some medications that are prescription-only elsewhere are available over the counter here. Also, medications are considerably less expensive than in the U.S. or other countries.