Faro: The Hub of The Algarve
By Kevin Casey
Faro, capital of the stunning Algarve region and Portugal's southernmost city, is one of those underrated gems that visitors tend to rush through on their way to somewhere else. But for those who stick around and explore its many charms, it offers a laidback livability and less touristy, more traditionally Portuguese vibe than other Algarve hotspots. Even in the peak of summer, you're much more likely to run into friendly locals than sunscreen-slathered visitors as you wander through town.
Its world-class international airport and central Algarve location make Faro an ideal base for enjoying the golden-sand beaches, towering cliffs, and hidden bays that make this part of Portugal so captivating. Here, you can enjoy the cheapest cost of living in Western Europe while basking in a climate that's wonderful even in mid-winter, when average temperatures hover above the 60 F mark.
Retire in Faro, Portugal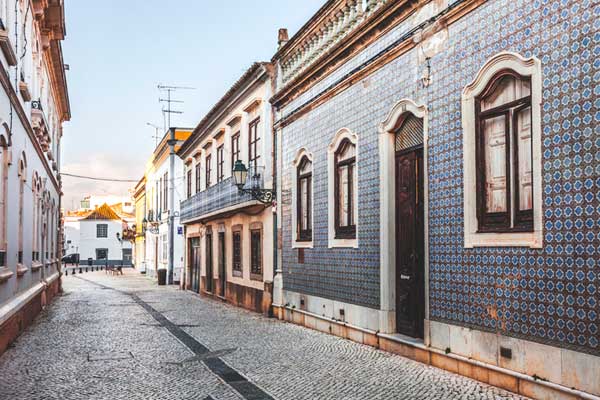 It's easy to see why more than 100,000 expats have made the Algarve their home: more sunny days per year than just about anywhere in Europe, lively open-air markets, a rich medieval history, abundant fresh seafood, reliable infrastructure, and a slower pace of life, just for starters. English is widely spoken and safety is a non-issue: Portugal is the third safest country on earth, according to the 2019 Global Peace Index.
For those craving a new life in the sun, settling down in Faro makes perfect sense. Accessing other parts of Portugal and the rest of Europe is straightforward and affordable, thanks to regular train and bus routes and an airport serviced by several low-cost airlines. As an expat, you can expect to live comfortably in Faro on $1,600 to $2,100 a month, depending on your individual lifestyle and location.
If you choose to become a permanent resident of Portugal, you'll have access to the country's free healthcare system. Until then, most U.S. expats just take out private health insurance to cover them for their first few years in the country.
With a population of around 120,000, Faro offers excellent healthcare services at prices far cheaper than what you'd be paying in North America. There are first-rate private hospitals, medical centers, and home care services available and a good selection of quality dentists, many of whom speak English.
Faro is retiree-friendly from a tax standpoint, too. Current Portuguese tax laws make it possible for expats to draw on their pensions and other foreign-sourced income tax-free for a decade as a Non-Habitual Resident. To be eligible for the NHR regime, foreign pensioners must register as a Portuguese resident and tax resident, and show proof of a habitual abode—either long-term rental accommodation or a purchased property.
Another incentive attracting American retirees to Portugal is the Golden Visa, one of the most popular residency-through-investment options in Europe. Once you've met the basic criteria, it only requires that you stay in Portugal seven days per year during your first year of residency and 14 days per year thereafter.
Portugal's first-world infrastructure and undervalued real estate are two more inviting reasons to retire here—you'll find all the quality of life you need, while paying considerably less than U.S. prices for a comfortable, well-appointed house or apartment.
Lifestyle in Faro, Portugal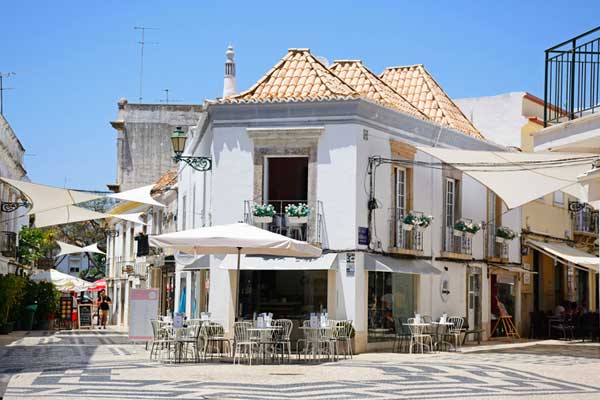 Ample sunshine makes the living easy in Faro, where fresh produce and mouth-watering seafood is available in local markets year-round. The Portuguese are some of the most enthusiastic fish eaters on earth and the variety of seafood treats you'll find here are mind-boggling. It's no wonder the locals are some of the happiest, healthiest people in Europe.
Surrounded by spectacular natural scenery, Faro is heaven for outdoor enthusiasts. You won't run out of activities to try here, from stand-up paddle boarding and dune buggy riding to guided hiking tours, mountain-biking, horse riding, and leisurely catamaran cruises. Play golf, learn to surf, go fishing, or rent your own small boat to search for that ideal snorkeling spot. You can be as adventurous—or as lazy—as you like.
And if you want to spend a pleasant afternoon absorbing history, culture, and authentic food, check out the many food and wine-focused tours offered in Faro—they're one of the most economical ways to spoil yourself.
Things to do in Faro, Portugal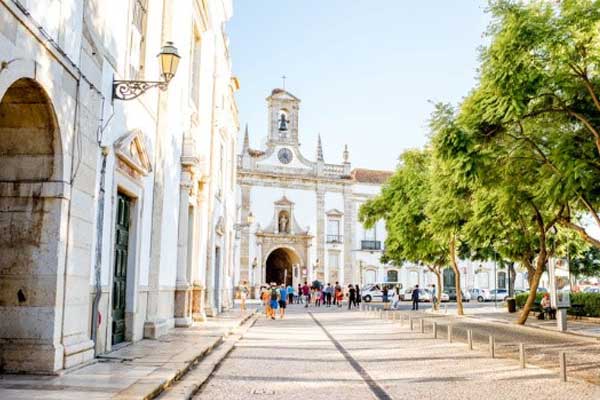 Faro is a perfect size. It's compact enough to be thoroughly walkable but large enough to offer plenty to see and experience, including:
Discover one of Europe's most peaceful old towns within Faro's ancient city walls… an intriguing mix of cobblestone streets, medieval buildings, classy boutiques, whitewashed houses, and a fascinating cathedral. Rows of orange trees bloom along the pedestrian-friendly promenades, leading to little squares and hidden patios.
Faro's historical inner city is a place to relax, without the frenetic feel of old towns in other parts of Europe. Strike up a conversation with a chilled-out local while sipping a $1.40 cappuccino or savoring a lunch special of piri-piri chicken or cataplana de marisco (delicious seafood stew) with wine for less than $10.
Faro lies at the doorstep of the Ria Formosa lagoon, a huge nature reserve containing an incredible array of birdlife. Spoonbills, flamingos, storks, ospreys, and razorbills are just some of the feathered denizens. Rent a traditional boat, join a sunset cruise, paddle your own kayak, or book a bird-watching excursion. Faro's restaurants make good use of the mussels, clams, and oysters farmed in this sun-drenched maze of channels and islands.
Beautiful, Unspoiled Beaches
While Faro doesn't really have its own 'in-town beach', several of the Algarve's most beautiful shorelines are within easy reach by car or boat. Many of Faro's best beaches are on the lagoon's outer islands and are accessible by a short ferry trip. Ilha da Culatra has an attractive lighthouse and long, sandy stretches while Ilha Deserta (Deserted Island) is just the place for some relaxed solitude.
Hiring a car for the day is a budget-friendly way to investigate other beaches close to Faro, including the city's 'main beach' just past the airport and the lovely beaches at Garrao, Ancao, Almargem, Lobo, and Vilamoura. At Quinta do Lago you might even be lucky to spot some flamingos. Unlike the pebble-strewn beaches found in many other parts of Europe, Faro's beaches are renowned for their fine golden sand and crystal clear waters.
Faro's museums, cathedrals, churches, roman ruins, opulent palaces, and ancient stonework will transport you back in time. One of the simplest ways to experience 'all the best bits' is to join one of Faro's free walking tours (in English), which leave from the Arco da Vila, a monumental arch next to the tourist information office in the centre of town.
These tours take a couple of hours and guide you past Faro's most enthralling sights including the amazing cathedral, the Municipal Museum, the old town, and the Arco do Repouso, an ancient city gate. The 18thcentury Carmo Church is a must-see: its macabre but mesmerizing Bone Chapel is constructed using the bones of more than a thousand monks from a nearby cemetery.
Faro boasts some of the most tempting local markets, shopping centers, and traditional handicraft shops in the Algarve. For an authentic Portuguese food shopping experience, head straight to the Faro Municipal Market for direct-from-the-farm produce or a cheap lunch. Insider tip: Faro's fresh-picked spring cherries are the best you'll find in Europe.
Scrumptious Food and Wine
Faro's cuisine is healthy, delicious, and super-affordable. Western-style foods and ethnic specialties are widely available but if you want to eat like a local, these three traditional dishes are a great place to begin your culinary adventures:
Arroz de Lingueirao: Razor clam risotto cooked with chili, garlic, and tomatoes
Raia de Alhada: Sauteed skate fish infused with olive oil and garlic
Carne de Porco Alentejana: A heavenly concoction of marinated pork, clams, paprika, cilantro, and white wine
Wash down your dinner selection with a pint of local beer (just $1.90) or sample one of the country's many brilliant wines. Insider tip: don't leave Faro without trying the locally farmed oysters—they're best eaten with nothing more than a slice of lemon.
From Faro, it's easy to explore all that the Algarve has to offer, whether you rent a car (as little as $20 per day) or use local transport. Aside from all the stunning beaches nearby, you should also check out the charming town of Loule, about 10 miles from Faro ($4 by bus), with its craft workshops and maze of narrow, medieval streets. If you visit on a Saturday morning, the big covered market will be in full swing.
Tavira, often called 'the prettiest town in the Algarve', is a 35-minute drive east of Faro (or you can take the train). Stroll across the Roman bridge and enjoy a peaceful riverside lunch while watching the fishing boats bob at anchor.
Further afield, Seville and Lisbon are within reach for day trips too. Heading west, you could spend a full day exploring the entire western Algarve on your way to rugged Cabo de Sao Vicente, the westernmost point in mainland Europe.
Featured Image Copyright: ©iStock/RossHelen