A Guide to Vila Real, Portugal
The city of Vila Real in northern Portugal, with a population of 49,000, was founded in 1289 by King Dinis, the country's leader at the time.
During the Middle Ages the city hosted more members of royalty than any other city, except for Lisbon, which earned it the name "Royal City," translated to Vila Real in Portuguese.
The famous family coat of arms, a sword embedded in a wreath of zambujeir (wild olive branches), still shines proudly on older homes in the city today. These stately once-royal residences line the main streets of the city, many adorned with Manueline-style windows and wrought-iron balconies.
The most famous royal residence in the area is the Palácio de Mateus, used as a holiday home for the Portuguese royal family during the 6th and 7th centuries.
Built in 1745, the home is proudly displayed on every bottle of its famous Mateus Rosé. The entire area once flourished as a port and wine producer before it was moved to Porto.
Situated in the north, Vila Real winters are cold and wet with even a bit of snow at times. Lows can dip down to 30 F and highs stay in the '40s. Summers are short, dry, and warm.
Retire in Vila Real
For those seeking to live a Portuguese lifestyle, fully immersed in the culture and language (along with cooler temperatures), this area might be for you.
Just like the rest of Portugal, Vila Real offers first-rate healthcare with both public and private hospitals and dental clinics. Hospital da Luz, a well-known private facility with branches throughout Portugal, has a presence here, offering a variety of specialized care.
As residents, expats can also take advantage of the low-cost public healthcare system, free to join with small copays to see a doctor. In the public system, the cost to see a doctor begins at $5.75 but varies with treatment.
Even in the private system costs are far lower than what you would pay in the U.S. To see an English-speaking general practitioner of your choice you can expect to pay around $41, or $70 to see a specialist.
As for medications, most of the drugs available in the U.S. can be found in Portugal, often without a prescription and for a whole lot less money too.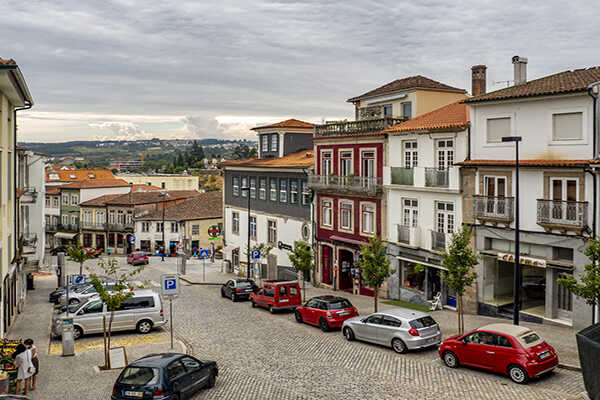 Shopping buffs can enjoy some retail-tainment at Nosso Shopping, a large modern mall with an extensive food court, grocery store, and cinema where first-run movies are run in English. The cost of a movie is $8 but deals can be found that include dinner and a movie for one low price. Nearby you'll find Continente and Pingo Doce supermarkets along with Aldi and Lidl.
This area receives fewer tourists than neighboring Porto, so those who choose to live here would need to learn Portuguese. But not to worry, since the Portuguese people love to help foreigners learn their language and are always willing to chat to help you hone your skills. And once you become friends with locals, you will be invited to dinners at their homes and become like one of the family.
The Portuguese government offers free language lessons to foreigners. These are held at local high schools and typically run in conjunction with the school year.
Other options are online courses, and group or private lessons at nearby language schools or universities.
Lifestyle in Vila Real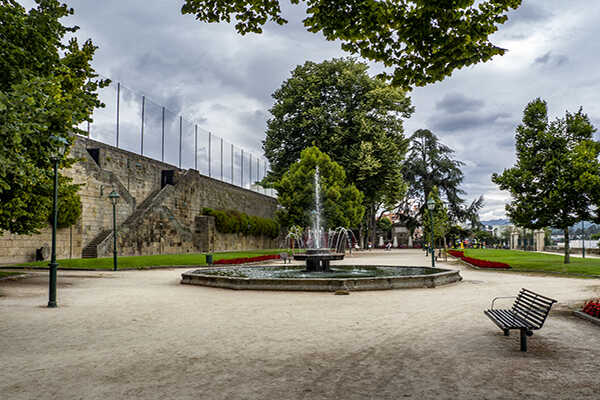 Stroll along the cobbled lanes of Avenida Carvalho Araújo in the heart of the city to the 19th-century town hall building, called the câmara throughout the country. Admire the granite staircase, ornate windows, and statues that frame the dark green door. The city's coat of arms is displayed proudly on the tiled plaza ground in front.
Continue along the street to visit the cathedral, built in 1424 as a Dominican monastery, with both Gothic and Romanesque styles, and now listed as a national monument.
Nearby is a 16th-century house with Manueline-style windows that houses the tourist office, the perfect place to get more information about the area.
Your day in Vila Real may begin with sipping espresso at the corner cafe while sinking your teeth into a pastel de nata cream pie or croissant.
The cost of this simple breakfast? Less than $2. Later in the day meet up with new friends for a glass of delicious Portuguese wine that will set you back a mere $2 or less. Yes, surprisingly life in Portugal really can be this affordable, which is precisely why so many love it.
Cost of Living in Vila Real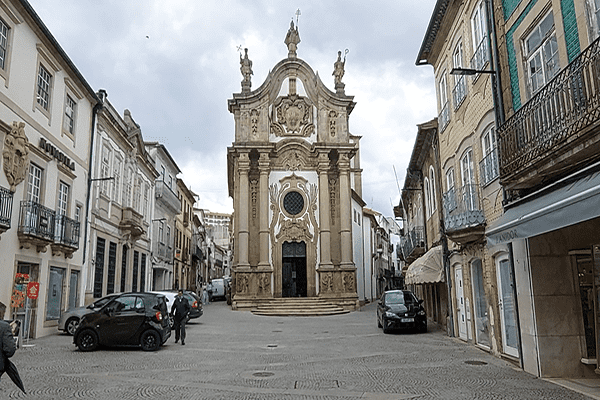 In the city center, you could rent a two-bedroom, unfurnished apartment for around $750 a month. Expect to pay another $120 for utilities (electricity, water, trash), $65 for a combination internet and cell phone package, $100 for private health insurance for two, $400 for groceries, and $200 for dining out. Electricity rates are high in Portugal so heating costs and air conditioning will increase your utility bill. And of course, cost of living varies by lifestyle. Dining out frequently, travel, and owning a car will add to your budget.
Private health insurance does increase with age, pre-existing conditions, and the comprehensiveness of the policy. Optional costs may include a gym membership, $50 a month for two; monthly transportation pass, $35; or expenses related to owning a car. A couple could certainly live comfortably in Vila Real for $2,000 a month.
So, for anyone who wants to live a less traditional expat life, away from the large expat havens of Lisbon, Porto, and the Algarve, and become fully one with their adopted country, Vila Real might be the perfect place for you.
Featured image: ©iStock/Nuno Almeida