Tavira, Portugal
By Tricia Pimental
A former Roman seaport once occupied by the Moors, Tavira's history comes alive with a ruined castle, a picturesque Roman bridge, dozens of churches, and traditional, white-washed homes covered in exquisite Portuguese tiles known as azulejos. Situated 23 miles east of Faro in the Algarve, this charming city of 25,000 is the Portuguese representative community for the healthy Mediterranean diet.
Retire in Tavira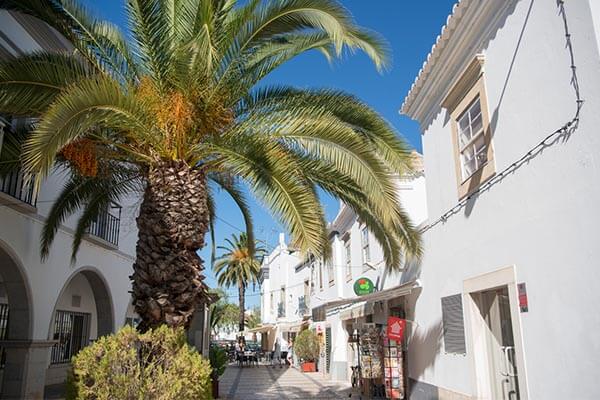 Like many towns in the southern region of Portugal, Tavira was basically destroyed in the Great Earthquake of 1755, so many of its buildings seen today were constructed in the 18th century.
Situated on both sides of the slow-moving Gilão River, the town invites visitors to meander along its cobblestone streets, inhale the sweet aromas coming from the bakeries on almost every corner, and stop to take it all in with a cup of espresso. A large daily mercado features a lively spread of fresh fruits, vegetables, local honey, meats, fish, baked goods, spices, handicrafts, and nuts. On weekends flea markets pop up with a unique mix of both old and new goods, perfect for those one-of-a-kind finds.
To the south of the city are the protected waterways, mudflats, bird sanctuaries, and salt pans of the Natural Park of Ria Formosa. A system of barrier islands that connects to the sea through six inlets, the area is famous for bird watching and serves as a major stopping place for migratory birds from Europe and Africa.
The Algarve in general, and Tavira in particular, offer some of the most beautiful weather in the country. Ideal months for a scouting trip are May, June, and October, with average temperatures falling between 68 F and 77 F. The warmest months are July and August, with an average maximum temperature of 82 F. In winter, the rainy season runs from November through February, with December being the wettest month. January, the coldest month, brings an average maximum temperature of 55 F. Despite the chill and precipitation, the area still averages about six hours of sunshine a day in winter.
 Lifestyle in Tavira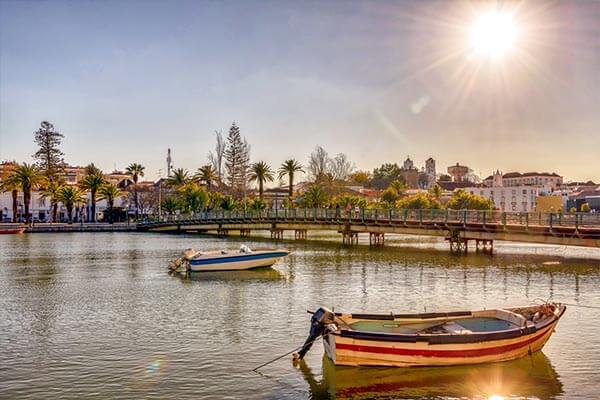 It's not necessary to own a car here as the city is quite walkable. Buses pull up to the terminal by the river, a two-minute walk from the central square, Praça da República. Two train stations service the city, one called the Tavira station on Rua da Liberdade and the other on the outskirts of town in the Porta Nova area. Trains can take you to Faro in about 40 minutes for airport runs, Lisbon or most anywhere else in the country.
Tavira is home to a large, active expat community from the US, UK, Canada, Brazil, Europe, and the rest of the world. Here it's easy to make friends who enjoy similar activities like yoga, mahjong, card games, exercise groups, hiking, biking, swimming, dominos, wine tasting, ladies, or men's groups, pickleball, tennis, and lawn bowling just to name a few.
A modern shopping center, The Gran Plaza offers an array of stores that sell groceries, furniture, housewares, electronics, phones, clothing, shoes, a pharmacy, a medical clinic, a large food court, and a cinema with movies run in their first language, usually English. Head to the historic city center for artesian shops selling handmade pottery, art, tiles, spices, specialty food items, or anything else you can think of.
Stroll through the grounds of the medieval castle that now houses a lovely garden or climb the old stone steps to the top of the wall, if you dare since there are no handrails, for an even better view of the city. In the old water tower next to the castle, a camera obscura gives visitors a 360-degree, virtual tour of the city.
The town of Tavira is perfect for sitting at a plaza or a riverside café to enjoy a cup of freshly brewed coffee and do some serious people-watching. Be sure to indulge in a luscious pastry like a pastel de nata, the country's famous custard tart, or a cake roll filled with cream. Life in Tavira happens outdoors, so pull up a chair at one of several cafés with outdoor seating. On the Praça da República, buzzing with people, one café seemingly runs into the next with no real separation. The lively Mercado da Ribeira to the left of the Roman bridge has plenty more options or the Rua Borda d'Água da Assêca on the opposite side. In other words, you won't have trouble finding a spot to laze away the hours for a pleasant afternoon.
Since this is Europe, grabbing a gelato or ice cream is a must. Stop by one of three Gelataria Delizias whose 100% natural artisan ice cream comes in flavors like the combo of honey, thyme, and ginger.
When the sea beckons head to the dock at Quatro Águas, after first stopping for a glass of chilled vinho verde, and aboard the ferry to Ilha de Tavira. Sink into the extensive white sands of the beaches backed by dunes, restaurants offering fresh seafood, tropical-style outdoor bars, and a smattering of vendors selling handicrafts.
There are world-class golf courses in the area, as well as superb snorkeling and scuba diving. If water sports interest you, make your way to Udiving, conveniently located in the Hotel Vila Galé Albacora (there's another in Faro, as well) for equipment and lessons.
This hotel is the former fishing camp Arraial Ferreira Neto, where tuna fishermen of the past lived. Set in the Natural Park of Ria Formosa, their lodging has been converted into a hotel. Today the former chapel hosts weddings and christenings, and the former bakery is now a small museum devoted to the tuna industry.
You can try your hand at fishing for marlin and shark, by signing up for a boating excursion if you'd like, at one of several companies that offer these. Or if you'd rather just touch on the area's fishing past, head to Praia do Barril. On this beautiful beach, rows of rusty anchors have been laid to rest. More than a marvelous photo op, the Anchor Cemetery pays unique homage to the men and women whose livelihood was inextricably intertwined with the sea.
Most expats prefer to use the low-cost, private healthcare system where it's easy to find an English-speaking doctor of their choice. Inside the Gran Plaza Shopping Center there is a health clinic connected with Loulé hospital with specialists in general, family, and internal medicine, cardiology, surgery, dermatology, endocrinology, pulmonology, orthopedics, gastroenterology, gynecology, and obstetrics. Loulé private hospital is a thirty-minute drive from Tavira.
Hospital Particular do Algarve, Gambelas, (HPA) also a 30-minute drive from Tavira, is a private hospital that has received the Joint Commission International stamp of approval for excellent care. Located just a short drive from Tavira in Vila Real de Santo Antonio, is Centro Médico Internacional, the private clinic associated with HPA hospital. Similar to the clinic mentioned above, this clinic boasts a team of medical specialists along with a dental clinic and sports medicine clinic to cover all of your healthcare needs.
When wanderlust strikes simply cross over the glorious Guadiana bridge, in the town of Castro Marim, and notice that the road signs have changed from Portuguese to Spanish, the only tell-tale sign that you are in a different country. Stop for tapas in the border town of Ayamonte or continue for a few hours to the historic city of Seville. Here you can even find a Costco Members-Only Warehouse Store, similar but perhaps not the same assortment as its U.S. counterparts.
Cost of Living in Tavira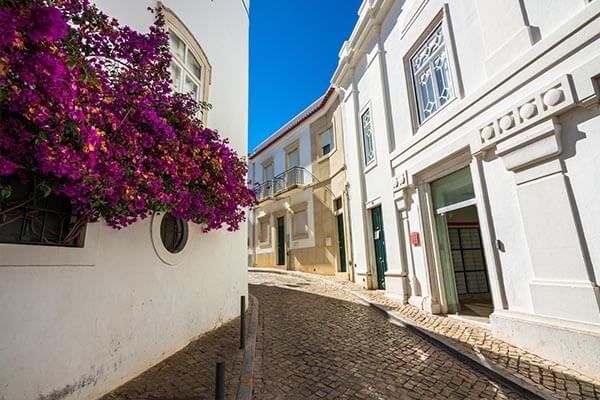 A succession of bars and restaurants line the banks of the River Gilão, which flows through the center of town. Three Michelin-starred restaurants offer options priced from around $60 to around $180 for those who desire fine dining while the rest of us prefer less pricey options.
The Black Anchor, Irish Bar, and Grill is the happening spot where expats gather to listen to music and sing along or gather with friends for drinks or dinner. Expat groups meet here regularly for luncheons, socials, game afternoons, or special events.
Since expats from the U.K. are passionate about Indian cuisine there is never any shortage of restaurants with such offerings. Whether you desire traditional Portuguese fare like bacalhau, a type of salted sea cod, or cataplana, a fish assortment cooked in a special pot with the same name, or most other international cuisines, surely you can find it in or around Tavira.
| | |
| --- | --- |
| Rent (two-bedroom apartment, furnished, terrace with view of Gilão River) |  $1,200 |
|  Utilities (Gas, electric, water, trash, depending on season) | $150 |
|  Internet/Telephone package | $75 |
|  Miscellaneous | $200 |
|  Maid (three hours, twice a month) | $60 |
|  Groceries | $500 |
|  Transportation: Car of public transport | $200 |
|  Dining and entertainment |  $400 |
| Private Health Insurance Required for Resident Visa |  $150 |
| Total: | $2,935 |
Video Tour of Tavira