For the past four years my husband, Clyde, and I have lived in Portugal, enjoying the gracious people, stunning scenery, and affordable, safe living. We lived among rural farmland on the Silver Coast near the city of Caldas da Rainha and now live in the tourist hub of Vilamoura, in the southern region of the Algarve.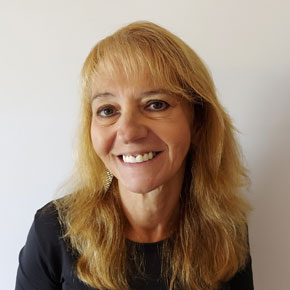 We have traveled through much of Portugal, visiting castles in medieval villages, exploring the bustling city of Lisbon on foot, and strolling along the Atlantic coastline's golden beaches. Never have we felt unsafe in any way. But everyone knows that there is no perfect place to live so let's take a realistic look at Portugal with regards to safety.
Are you interested in retiring abroad? Yes | Not Sure Yet
The Global Peace Index rates 163 countries worldwide for safety and Portugal came in at number six in 2022 for an overall peace safety rating. The U.S. sadly was ranked 129.
The U.S. State Department rates Portugal as a Level One which means that normal safety precautions should be taken. Common practices like not leaving valuables in a parked car, keeping track of your wallet, purse, backpack, and luggage in crowded areas, and exercising caution in larger metropolitan areas like Lisbon should be observed.
Is It Safe to Travel to Portugal Right Now?
Throughout the COVID-19 pandemic, we have felt very safe living in Portugal. Proof of COVID-19 vaccination or negative testing is no longer required to enter Portugal. Masks are no longer mandatory in most public spaces, apart from medical facilities and pharmacies where they are still needed.
During the summer tourists from around the world flock to Portugal's gorgeous coastline and this year was no exception. Beaches were packed and safe. Other tourist hubs like Lisbon and Porto also received plenty of tourists who enjoyed the history, sights, and Old World charm of this tiny European gem.
Expat Safety in Portugal
Portugal is home to over 500,000 foreigners from the U.S., Canada, the United Kingdom, other European countries, Brazil, Central, and South America, Africa, and more. Everyone is accepted and welcomed here. The Portuguese people really do welcome foreigners with open arms. And because this is Europe there are people of all skin colors, hair colors, and ethnicities.
My husband and I have lived in other countries besides Portugal, where we did stand out and sometimes were taken advantage of since we were looked at as being rich, compared to the locals, but in Portugal, this has never been the case.
Get Your Free Portugal Report Here:
Romance, culture and adventure awaits in Portugal. Learn more about Portugal and other European countries in our daily postcard e-letter. Simply enter your email address below and we'll send you a FREE REPORT - Explore the Old World in Laidback Portugal.
This special guide covers real estate, retirement and more in Portugal and is yours free when you sign up for our IL postcards below.
Precautions for Women Travelers in Portugal
Portugal is home to many single females and many others who are just passing through. Since Portugal is one of the safest countries in the world females can rest assured of their safety while here. But just like anywhere else in the world all travelers, male or female should exercise caution. Do not leave luggage, purses, cell phones, or laptops unattended in public spaces. Lock doors on cars, hotel rooms, and apartments, and avoid leaving valuables in plain sight. Use common sense
Driving Safety in Portugal
The highways in Portugal are some of the finest in all of Europe. They are easy to navigate and stress free. Side roads are also well maintained, paved, and easy to navigate. Navigational devices such as Google Maps, Waze, or others work well here for even the most directionally challenged driver.
If you are just visiting Portugal, you can drive on your U.S. or Canadian driver's license and do not need to obtain an International Drivers Permit (IDP). You may wish to obtain an IDP though should you decide to cross the border into Spain.
For those who fall in love with Portugal and wish to live here full-time, you will need to exchange your U.S. or Canadian driver's license for a Portuguese one. Unlike many other countries in Europe that require foreigners to take both the written and practical driving tests in the local language, this is not required in Portugal.
You may have read on social media posts about the Portuguese drivers being aggressive or ill-mannered on the roads, but we have not found this to be true.
Historical areas in Portugal, as throughout Europe often have narrow, cobbled streets that can be tricky to navigate. It is for this reason that cars in Portugal tend to be small, fuel-efficient, and almost always come with a standard transmission. When visiting Portugal if you choose to rent a car, which is a great way to explore this beautiful country, you may request an automatic transmission in advance if you need one.
Is Drug Use Allowed in Portugal?
In 2001 Portugal became the first country in the world to decriminalize drugs to focus on treatment rather than punishment. However, this does not mean that drug use is legal here. Drugs cannot be legally purchased or used in Portugal except for cannabis for medical use when dispensed by a pharmacy with a prescription from a doctor. So, while drug use in Portugal may not put you in jail you can be fined, deported, or land yourself in serious trouble.
Is Prostitution Legal in Portugal?
Yes, the act of prostitution or exchanging sex for money is legal in Portugal but it is illegal for a third party to profit from it. What does this mean? It means that there are no pimps, brothels, or other people who can organize, facilitate, or encourage prostitution.
Swimming Safety in Portugal
Portugal is lined by the Atlantic Ocean which offers swimmers cool waters and large waves, depending on the location. Caution should be taken for beaches connected to rivers or streams since currents may be strong. It is advisable to swim at beaches that are staffed with lifeguards and to know what color flag ensures safe waters. Blue flags are an eco-certification awarded to beaches that meet certain safety requirements. Green flags indicate that swimming and bathing are safe. On yellow-flagged beaches bathing is ok, but swimming is not due to possible strong currents, so caution should be exercised. Red flags mean that swimming or bathing is not permitted as it is not safe.
Many hotels and apartment complexes, especially in the Algarve have swimming pools for summer fun. Be sure to observe the rules and regulations for safety. Keep a close eye on children and the elderly as pool tiles can be slippery when wet. When diving or jumping into a pool be sure it is allowed and the depth is safe. Pay attention to the lifeguard and always follow his or her rules for safety.
Municipal public swimming pools can be found in most every town throughout the country as well as in gyms and fitness clubs. Again, rules and regulations will be posted nearby for all to follow.
Get Your Free Portugal Report Here:
Romance, culture and adventure awaits in Portugal. Learn more about Portugal and other European countries in our daily postcard e-letter. Simply enter your email address below and we'll send you a FREE REPORT - Explore the Old World in Laidback Portugal.
This special guide covers real estate, retirement and more in Portugal and is yours free when you sign up for our IL postcards below.
Drinking Tap Water in Portugal
As I write this, I have a glass of crystal-clear Portuguese tap water sitting next to me, which is what I drink all day long. So, according to me the water is perfectly safe to drink and tastes just fine.
Portugal has clean, fresh, tap water available everywhere that is safe to drink and tastes great. Tap water in Portugal is tested regularly, about every three months, and reports are made accessible to the public to view.
But just as in any country, Portugal has plenty of people who prefer to buy bottled water instead of drinking free tap water from their homes. Everywhere we go we see locals and expats alike lugging water home from the store. They complain that they do not like the taste of the water due to the high content of chlorine and minerals which can be found in some areas.
We spent two years on the Silver Coast in a forty-year-old farmhouse where we drank the water and now live in the resort town of Vilamoura, in the Algarve where we also drink the water. We have traveled from one end of Portugal to the other, drinking tap water along the way with no problems.
Petty Crime
Pickpocketing, purse snatching, and luggage theft can happen in Portugal, especially in tourist hubs like Lisbon, the Algarve, and Porto. Thieves know that tourists have money and will be there to grab some, given the opportunity.
Cell phones are commonly left on tables at outdoor restaurants and cafes and can easily be stolen. During the summer season we heard about groups of young men targeting tourists in the Algarve. They would approach patrons at outdoor restaurants waving brochures in their faces pretending to sell something and to cause a distraction. Other thieves in their pack would then cover unattended cell phones on tables with the brochures and slide both the phone and the paper off the table unnoticed. Local police also received calls of passports being slipped out of purses in the same vicinity. Just like anywhere else never leave phones, purses, wallets, laptops or other valuables unattended.
Beachgoers tend to leave belongings such as wallets, keys, and phones, unattended while they cool off in the water. Nearby, thieves could be watching for an easy target and quickly can grab your stuff and take off with it, never to be seen again. It's always best to leave personal items tucked away safely in hotel safes and bring as little as possible to the beach.
Violent Crime
Portugal has some of the lowest crime rates in all of Europe and violent crime is rare. As a general rule, the Portuguese do not own guns except for those used for hunting which requires police permits to obtain. Portugal is not a gun society; guns are difficult to purchase and obtain and in all the years we have lived here we have never heard a shot fired.
Just as a quick comparison, in 2018 Portugal had an average of 0.8 people killed per 100,000. The U.S. had an average of five people killed per 100,000. With five times less the murder rate than the U.S., Portugal offers residents and travelers peace of mind and safety.
Areas to Avoid
All big cities have areas to avoid, and Portugal is no exception. While Lisbon is safe during the day, some of the popular tourist areas should be avoided at night, especially in the early hours of the morning. These include neighborhoods like Bairro Alto, Alfama, Castle of São Jorge, and Belem, along with train and bus stations.
Nightlife Safety
The Portuguese eat dinner late, usually starting around 9 p.m. or later, before heading out for a night on the town. Clubs open around midnight and partying can go all night, into the early morning hours. So, while it's generally safe to go clubbing or bar hopping in Lisbon or other cities in Portugal, it's best to exercise some caution, too. Like almost anywhere in the world, excessive alcohol consumption can lead to bad decisions, or letting your guard down and being taken advantage of or robbed.
Scam artists target tourists at night in large cities offering to sell them drugs, which may be nothing more than ground-up bay leaves, flour, and acetaminophen. Since these "fake drugs" are not really drugs at all, criminals are not legally doing anything wrong other than taking advantage of tourists.
Transport Crime
Long-distance buses and trains in Portugal offer comfortable seats at affordable prices. But since luggage is typically stowed underneath buses, it's wise to lock suitcases or look out the window when luggage is being removed, making sure that it's not your luggage being taken by mistake. Although not common, there have been reports of luggage being stolen during brief stops. Express buses, that go from one location to another with no stops in between are an option to consider.
Packed subway cars or buses are always a target for would-be thieves or pickpockets snatching purses, or phones that are left unattended. Stowing money, credit cards, and passports in money belts that are worn underneath clothing is a safer option when using public transport. This way if criminals do reach into your pocket there is nothing for them to grab.
Women's Safety
Sexual assaults against women are rare but there have been reports of drinks being spiked in clubs at night in the Bairro Alto area of Lisbon. Never take a drink from someone you don't know and use common sense just like you would anywhere else in the world.
LGBTQ+ Safety
In 2010, Portugal legalized same-sex marriage, the sixth country in Europe to do so. Throughout Portugal, the attitude toward alternative lifestyles is accepted, especially in larger cities like Lisbon and Porto. Both cities hold major gay pride marches and offer the best gay scenes and nightlife in the country. Forbes rated Portugal as No.4 in the world for LGBTQ+ safety, behind Sweden, Canada, and Norway.
General Safety Tips
In general, Portugal is a very safe country to visit or live in. As a tourist, always keep a hand on your luggage, secure purses with a cross-body strap, keep money, credit cards, and passports securely tucked away in a money belt worn under your clothes and if you need to be out late at night, be aware of your surroundings and travel in groups if possible.
For those of us that live here, we take precautions in busy tourist areas, and use common sense in our daily lives, just as we did back in our home countries.
Get Your Free Portugal Report Here:
Romance, culture and adventure awaits in Portugal. Learn more about Portugal and other European countries in our daily postcard e-letter. Simply enter your email address below and we'll send you a FREE REPORT - Explore the Old World in Laidback Portugal.
This special guide covers real estate, retirement and more in Portugal and is yours free when you sign up for our IL postcards below.
Related Articles
Popular Articles You May Also Like