Time flies when you're having fun. We've been living in Bali for four years and have moved homes six times, so I can't tell you how pleased I am to finally have a long-term lease and a place to call home. I must say, it became an easier decision to make as we spent more time in Sanur, knew more people, and learned more about the area we want to live in, so research is a must.
The first thing to decide on is your budget.
With many upmarket "kos" type places now being built and directly targeting foreigners, it's quite easy to find a basic place for around $500 a month depending on the area you're looking in. A kos is typically just a room with a private bathroom, but they do sometimes include a small kitchen. In most cases, this means you will be living amongst the locals and more than likely other expats, so it's a great way to acclimatize yourself to life in Bali.
These places aren't always easy to find though, as most of the time they're located down small alleyways. Look for a sign that says "Terimah Kos", quite often these will be stuck to walls and poles in the streets. You'll find there's always someone with a "relative or friend" who has just the thing you're looking for. There has been an influx of this type of building in the area behind the Carrefour store on Sunset rd. in Legian, which is only about 10 minutes away from Legian Beach. At such a low price, it is a great way to make your first move to Bali and sample expat life. Most Bali towns will have places such as these available.
I can't tell you how pleased I am to finally have a long-term lease and a place to call home.
Alternatively, if you've made your decision, and you're prepared to pay up front for a villa, then research is also going to be essential to help find what you're looking for.
We quickly discovered that finding a home in Bali isn't something that's easily done online. Plan to visit prior or be prepared to live in a hotel while you're looking for your forever home. When we first arrived four years ago, we stayed in a budget hotel for our first month. Inspect potential properties in person. Certainly, use online advertisements for research purposes, but you'll find that anything decent will be snapped up quickly. The best way, I believe, is to chat with the locals when eating out or having a drink. Whether it be another expat or a local, there's always someone aware of a long-term rental.
You will find the biggest decision you make when getting things done in Bali is whether you spend your time, or you spend your money.
For this most recent move, I approached a licensed agent, as we didn't have much time. While there are many Balinese who call themselves "real estate agents", most of the ones you see advertising on the social media sites are not official. We actually used one of those in our first year and had no problems, so by all means take that route if it's easier for you.
Unfortunately, the villa we'd been living in for one year had been sold, and as our lease was up fairly soon, we had to search for a new home in a short space of time. After no success, I made contact with Putu from Villas of Bali, who was able to show us some options once I'd specified our budget.
One thing to be aware of in Bali, any agent you use will earn a commission from your business, so this obviously is factored into the lease price most of the time.
Here's my checklist to follow when choosing a rental property in Bali:
Establish whether it's well or town water.
Check the water pressure.
Run hot water and check for Sulphur odor.
Electricity, pay as you go or monthly.
Repairs covered by landlord.
Furniture included.
Wi-Fi and internet.
Housekeeping and pool maintenance.
Garden maintenance.
Ponds etc. for mosquitos.
Proximity to shops etc.
Lighting at night, especially walkways.
Fortunately, the villa we decided on was very reasonable and while Putu was involved in the whole process, we were directly dealing with the owner of the villa. This is important to know, as you will develop a relationship with the owner as time goes on. We were able to negotiate on price and agree to a two-year term quite easily.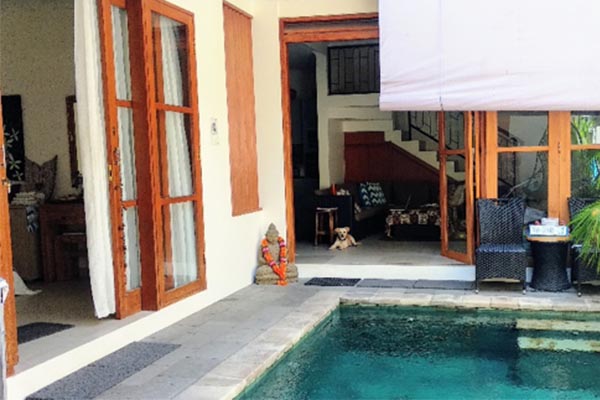 Situated on the beach side of the bypass in Sanur, we have rented a near new three-bedroom two-story villa, including an enclosed lounge, dining and kitchen area for $12,000 per year. It's fully furnished with all of the mod cons, including a nice big kitchen for my husband to cook in.
We're still only a ten-minute walk or five-minute drive from the beach. It's a great location to be able to ride my bike in the morning, just in time to watch the magnificent sunrise. Plus, we're surrounded by some great restaurants and bars, so time out is easy.
Monthly villa rentals are rare in Bali, and you'll find the longer you negotiate a lease for, the cheaper it will be for you. Even a yearly rate is reduced when you extend the time by one or two years. It's important to note, almost all yearly rentals will require a full payment at the beginning of the term.
Once everything is agreed upon, it's important to have a contract drawn between both parties, which should be signed by a Notari (notary). No matter how much you trust the person you're dealing with in Bali, this is an important part of the process.
Then you just relax and enjoy living a Bali life.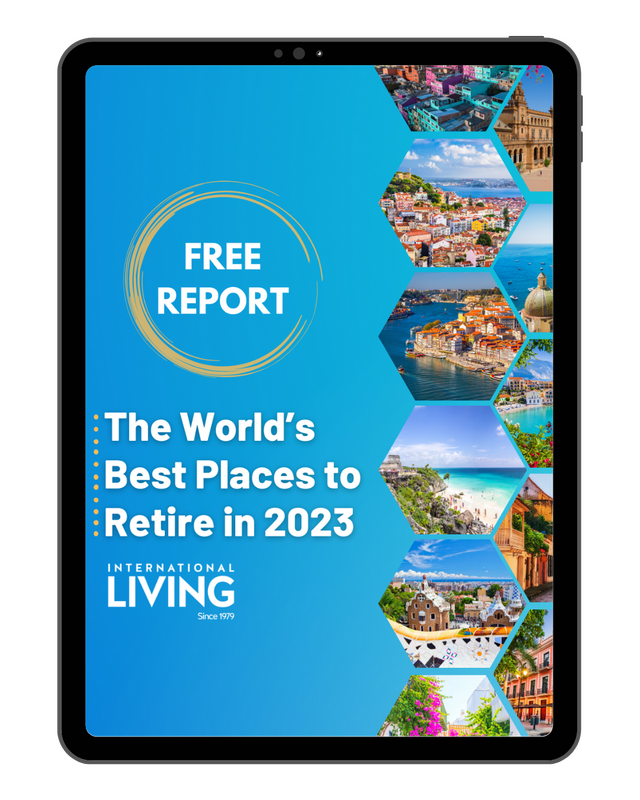 Get Your Free Report on the World's Best Places to Retire:
Learn more about the best places in the world to retire in our daily postcard e-letter.
Simply enter your email address below to sign up for our free daily postcards and we'll also send you a FREE report on The World's Top 10 Retirement Havens, plus access to over 10 more free reports. Our gift to you, on our favorite destinations.
Related Articles
Upcoming Conferences
The Only 2023 Fast Track Costa Rica Conference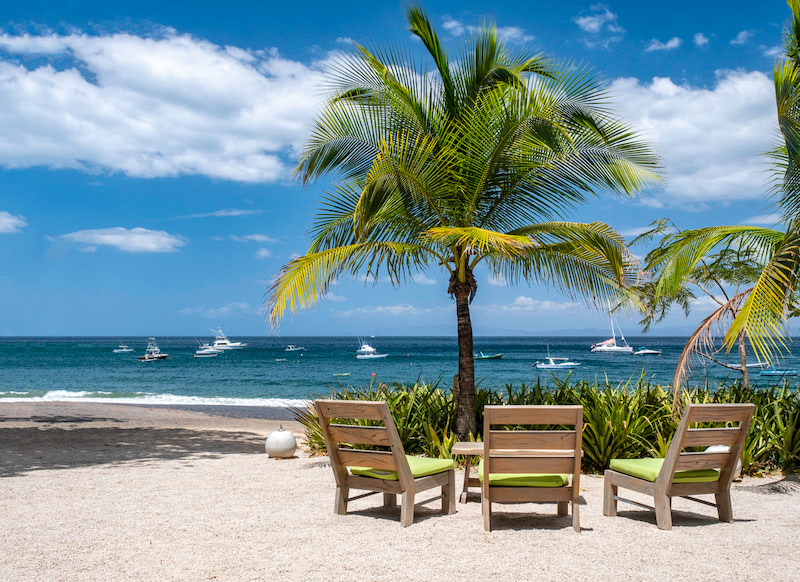 If your dream retirement involves stunning beaches… lush green mountains… a perfect year-round climate… first-rate healthcare… incredible value for money (a couple can live well on $2,109 a month—including rent!)...
Join our Costa Rica experts and expats in June and discover true Pura Vida.
REGISTER NOW, SEATS LIMITED: EARLY BIRD DISCOUNT HERE
---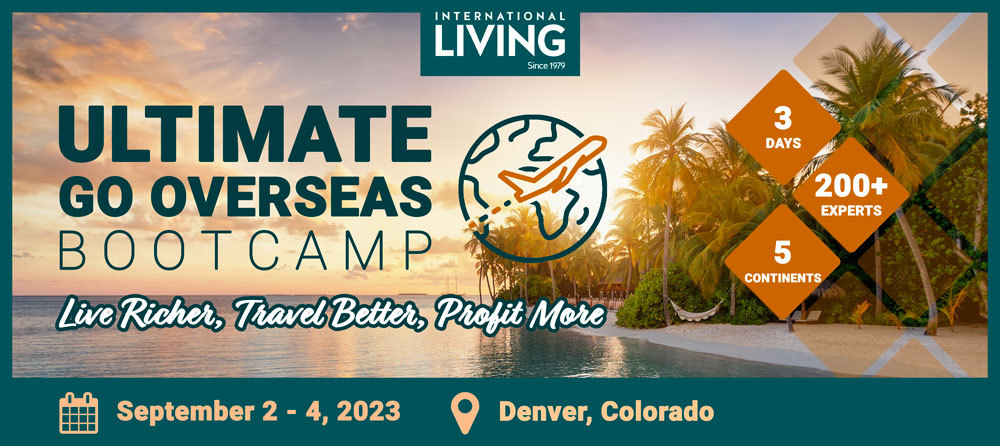 Most Popular Products