No special occasion is complete without a bottle of wine. And these days, you don't have to be a sommelier to appreciate good wine…or spend a fortune to get it. Wine has become an everyday luxury.
Europeans developed wine into what it is today. But they also brought it abroad as they colonized and traveled the world. But wine grapes don't reach their peak just anywhere.
What makes a good wine? The terroir… the soil, the elevation, how the sun hits the vines, and the local weather conditions—which often happen to be the same sorts of climates that people find appealing too.
Dedicated oenophiles might take vacations to the wine country; invest in special refrigerators that mimic the conditions of traditional wine cellars; or have that very special bottle that is aged for years until it reaches its full potential.
But the ultimate for any wine lover would be to live among the vineyards.
Tequisquiapan, Mexico
Two-bedroom home in colonial town for $110,583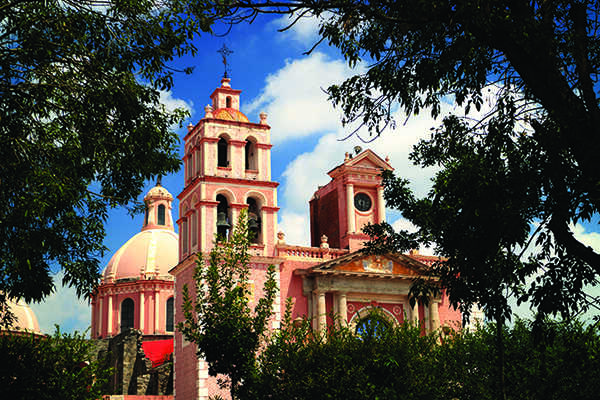 Mexico isn't well-known for its wines but actually has several well-regarded wine regions. The best known is just over the border from San Diego—the Valle de Guadalupe. But the state of Querétaro, in the Colonial Highlands in the center of the country, is number two in terms of acres under cultivation and number of wineries.
All sorts of varieties are produced here. But the best are whites and sparkling wines, which do well because of the region's clay soil. In the heart of the state, the well-preserved colonial town of Tequisquiapan (a designated Pueblo Mágico… or magical town) puts you in prime position to explore this wine country.
It's also a pleasant place to spend time, with brightly colored historic buildings and mineral-rich hot springs. And the state capital, Santiago de Querétaro, a buzzing metropolis of 1 million, with medical centers, shopping malls, and an international airport, is a short drive away.
Just five minutes from the town center is a two-bedroom home with large garden area.
Mendoza, Argentina
Farmhouse with vineyard for $160,000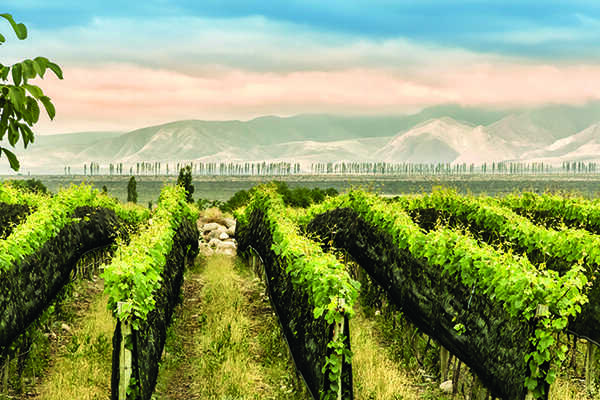 Argentina is a tour de force in the international wine scene, attracting notice since the 1980s for producing big, bold, good quality wines and making them available for relatively low prices. (That's not to say that there aren't pricier options as well.)
Low humidity and high elevation—and the bright sunlight—make for ideal growing conditions largely free of insects and other issues. You'll find established plantations in regions like Mendoza, in the foothills of the Andes Mountains.
The most popular grape variety is Malbec, which was first brought here in the late 19th century by French immigrants, although the first grapevines were planted here by Spanish settlers in the 1600s. Also popular: Chardonnay and the light white, Torrontes.
If you've dreamed of producing your own vintage, this is your chance. This 37-acre farm with excellent soil includes eight acres of red wine grapes, half Cabernet Sauvignon, half Bonarda, which is a variety with "fruity" notes. Another 18 acres could be planted with grapes. And there are bonuses: one acre of walnut trees and 40 olive trees.
The three-bedroom home itself is quite rustic but livable. You also get a separate 650-square-foot barn in the deal.
Asti, Italy
Three-bedroom country house for $124,572
In Italy, wine is more than a beverage… it's a way of life. You'll find wine regions across the country, each crafting wines with a specific character. Many varieties are found nowhere else. In the far northwest of the country, in the Piedmont region, vintners produce full-bodied reds like Barbaresco and Brunello di Montalcino, as well as the velvety Barolo.
Also coming out of Piedmont is the sparkling sweet white, Asti, also known as Asti Spumante, which is made from the Moscato Bianco grape. This variety is often served with the dessert course of a meal, or as an aperitif. Production is centered in the rolling hills around the towns of Asti and Alba.
Asti first took off in the U.S. when soldiers returning home after World War II brought bottles back. This led to mass production and lower quality standards.
Once known as the "poor man's Champagne," modern-day producers have sought to distance themselves from that reputation by producing less sweet, higher quality vintages that promote notes of ripe peaches and apricots. Asti is served chilled in Champagne flutes.
Near the village of Roccaverano in the Asti province is a three-bedroom home set on 2.5 acres that is half forest, half well-landscaped lawn and garden.
Note: Unless I say otherwise, I haven't seen the properties mentioned above in person nor have I conducted any due diligence. As always, it's critical you do your own due diligence on any real estate.
Get Your Free Real Estate Report Now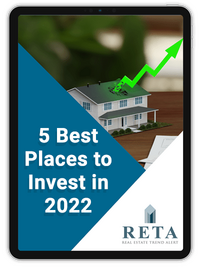 Sign up for our free daily Postcard e-letter and get a valuable free report on the The 5 Best Places to Buy Real Estate In 2022.
Related Articles
The 15 Best Places to Invest in Real Estate
The World's Best Places to Retire
5 Great Places to Retire Where it's Easy to Fit In
Upcoming Conferences
Live Better, Spend Less, Retire Sooner
IL's Retire Overseas Bootcamp
October 21-23, 2022 in Atlanta, GA

In safe, warm, welcoming communities abroad, as little as $1,700 a month can bankroll a good life... this fall, our experts will show you where—and how.
Early Bird DISCOUNT—Save $100 When You Register by Sep. 29
Details Here IL's Retire Overseas Bootcamp
---
Registration Now Open for the Best of Europe Private Screening

In the Right Spots in Europe, You Can Retire in Style—in an Historic, Sun-Drenched Locale—for as Little as $2,300 a Month or Less—Especially Now With the Dollar and Euro at Parity for the First Time in Two Decades.
And We'll Show You How, October 1-2, During the Special All-Online Best of Europe Private Screening.
---
The Income Revolution Forum
What if You Had the Freedom to Enjoy the Good Life Anywhere in the World You Wanted to Be...and Get Paid While You're There?
We'll show you how—with hands-on guidance—you could beat inflation...secure your retirement...ditch your commute...and turn a skill you already have into a portable side income of $300, $600, even $3,000 or more a month.
Popular Articles You May Also Like