Every year, millions of travelers flock to Croatia, drawn to the Southeastern European country's sun-drenched islands, historic towns, and national parks. Dubrovnik's walled city gets the lion's share of visitors, with seaside Rovinj and Plitvice Lakes National Park also attracting much attention. While these spots are certainly worth a visit, the country has much more to offer.
From handsome castles taken from the pages of a fairy tale to a hilltop town abundant in charm, here are five lesser-known Croatian destinations you should consider exploring.
Varaždin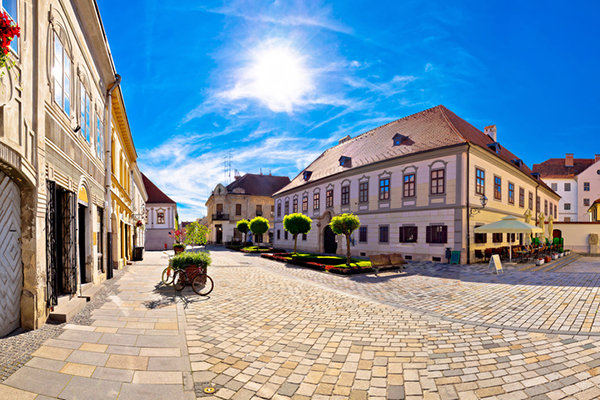 Situated in northern Croatia, several hours from the country's popular coastal areas, Varaždin is an elegant city characterized by Baroque architecture and cultural events. Varaždin is also home to a fantastic fortress, complete with a drawbridge, towers, and a crisp-white exterior. The structure (Stari Grad Varaždin) was established as far back as the 13th century, but its architecture has evolved over the centuries. For a time, the fortress appeared on Croatia's five kuna-banknote, and today, it hosts Varaždin's city museum. You can explore the grounds of this Gothic-Renaissance attraction for free, but entrance to the museum is $3.85.
For about two decades during the 18th century, Varaždin served as Croatia's capital. When fire destroyed much of the city, the country's administrative functions transferred to Croatia's current capital, Zagreb, which is about 50 miles from Varaždin.
Varaždin's pedestrianized lanes, which are bordered by attractive palaces and churches, as well as pretty pockets of flowers and greenery, make for a delightful stroll. The city also has a historic cemetery—a serene spot sure to appeal to those interested in architecture or horticulture. The Varaždinsko Groblje, as it's called in Croatian, was designed by a celebrated architect from Vienna.
If you can, time your visit with the city's annual classical music festival (Varaždin Baroque Evenings), which is held in September and October. Another beloved event is Varaždin's lively 10-day street festival called Špancirfest. It takes place from the end of August to September.
Šibenik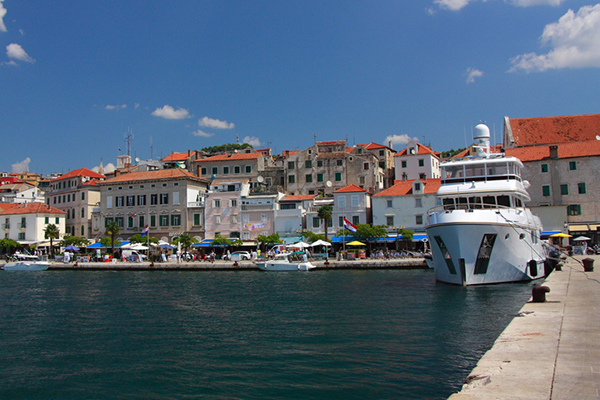 Coastal Šibenik is home to an extraordinary UNESCO World Heritage-listed cathedral, several fortresses, and brilliant views of the sparkling Adriatic Sea. This attractive Dalmatian town is also only a few miles from Krka National Park, making it a good launching point to explore the park's impressive waterfalls, monasteries, and rugged landscapes.
The St. James Cathedral (Katedrala Svetog Jakova) is—without a doubt—Šibenik's jewel. The striking structure is unique in that it is made entirely out of white stone, which was sourced from several Croatian islands. What also makes the church special is that its exterior is adorned with more than 70 stone-carved heads. They are said to depict Šibenik residents from the 15th century. Each face and each hairstyle is unique, offering a fascinating glimpse into the past. The cathedral took more than a century to complete.
If superb views are what you're after, consider climbing up to one of Šibenik's fortresses; medieval St. Michael's (Tvrđava Sv. Mihovila) is one of the most popular. Prehistoric and Roman tools, as well as well as medieval pottery were discovered here. The fortress was recently restored and during the summer months, it plays hosts to concerts and theatrical performances. Entrance to St. Michael's, as well as the nearby Barone Fortress (Tvrđava Barone), costs $7.65.
Salona Archaeological Site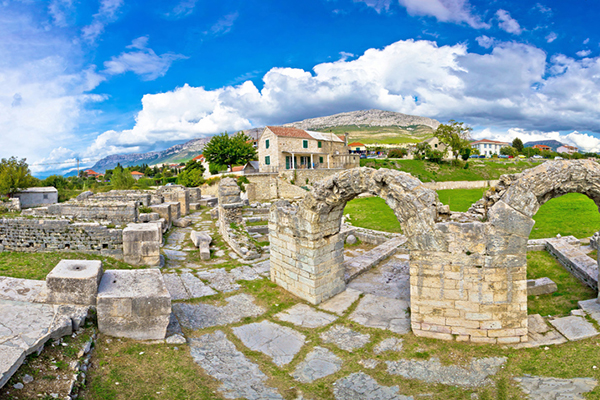 The ruins of Diocletian's Palace in the nearby city of Split receive all the glory, but the ancient city of Salona is equally intriguing. Salona was first settled by the Illyrians, but it was the Romans who left the greatest mark. Today, Salona is widely considered to be Croatia's foremost archaeological site.
Salona, or Colonia Martia Iulia Salona, was once the capital of the Roman province of Dalmatia and home to about 50,000 residents. Eventually, it was destroyed by the invading Avars and the Slavs. As a result, Salona's residents abandoned the city and sought safety within the walls of Diocletian's Palace in present-day Split.
Today, you can stroll past surprisingly-intact ruins of an amphitheater, public baths, a theater, a cemetery (with ornately-carved sarcophagi strewn about), mosaics, and more. If you'd like to see some of the artifacts unearthed at Salona, head to Split's Archaeological Museum, which houses intricate Roman mosaics, headstones, and everyday items that shed light on what life was like during ancient Roman times.
The ruins of Salona are accessible by bus from Split. Entrance to the archaeological site is $4.60.
Trakošćan Castle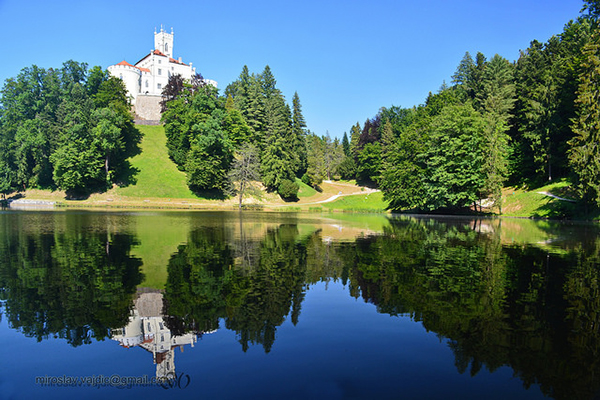 Located in Croatia's lesser-explored inland, the Trakošćan Castle (Dvor Trakošćan) delights with its stately neo-Gothic exterior and pretty park-like setting. The structure was first mentioned in the 14th century but its architecture has evolved significantly over the centuries. Originally, it was designed in the Romanesque style.
You can tour the castle's museum (which houses ornate furnishings from different time periods, as well as weapons), rent a paddleboat and take to the inviting artificial lake that the castle overlooks, or simply lounge on the forested grounds.
Trakošćan is located roughly 50 miles from Zagreb and 25 miles from Varaždin. It's most easily accessed via rental car, however, you can also take a bus from Varaždin. Tickets to enter the castle cost $6.10.
Labin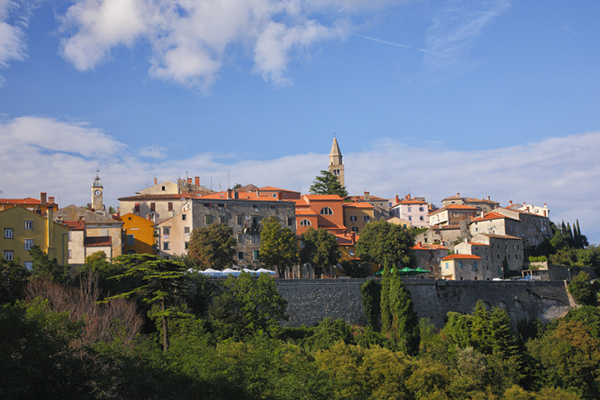 Adorning a hilltop on Croatia's Istrian peninsula, the old town of Labin has origins that date back to ancient Roman times. Sloped, cobblestone streets combine with lemon and persimmon-colored buildings to create a charming atmosphere.
Labin has extraordinary views of the coast, and it's a place of simple pleasures, which include mingling with the neighborhood cats on quiet back lanes or enjoying a cup of coffee while people watching. Labin also has a town museum, which showcases ancient Roman artifacts, musical instruments, and the town's coal-mining past. The museum is located in a coral-colored baroque palace that dates back to the 17th and 18th centuries. Tickets are $2.30.
There are several possible day trips from Labin, including the towns of Rovinj and Rabac. Nestled on the coast below Labin, Rabac is a favorite with holiday-makers. However, if you're looking for architecture reminiscent of Venice, an hour's drive west of Labin is Rovinj—a photogenic town that once belonged to the Venetian Empire.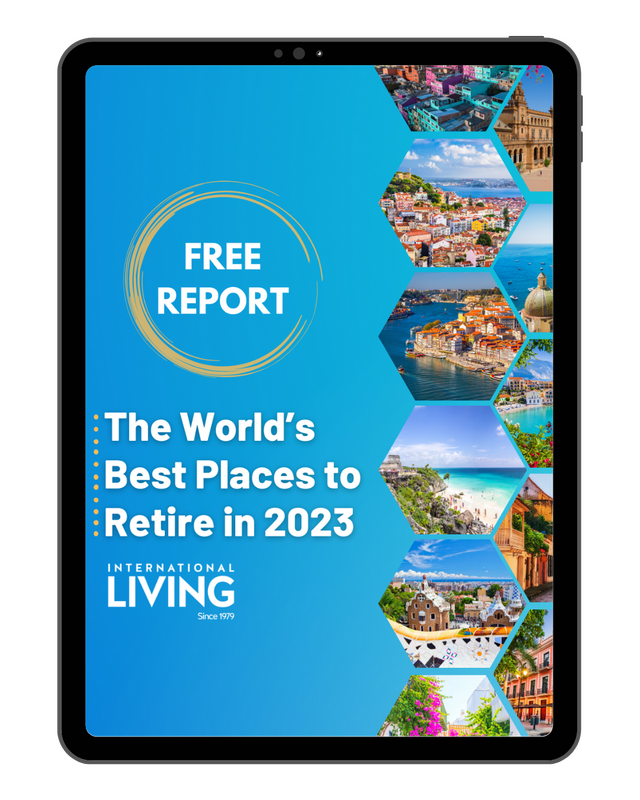 Get Your Free Report on the World's Best Places to Retire:
Learn more about the best places in the world to retire in our daily postcard e-letter.
Simply enter your email address below to sign up for our free daily postcards and we'll also send you a FREE report on The World's Top 10 Retirement Havens, plus access to over 10 more free reports. Our gift to you, on our favorite destinations.
Related Articles
Croatia: Everything You Need to Know
Croatian Retirement Information 
Split, Croatia: Discover History and Culture in Stunning Croatia