Cologne is the fourth-largest city in Germany with over 1 million inhabitants. It is also one of the oldest, founded 2,000 years ago by the Romans as Colonia Agrippina. Cologne gave its name to "cologne" as it is famous for a scented water known as Cologne Water 4711 (Kölnisch Wasser), which was most popular during the 18th and 19th centuries, and is still available today.
The city is a great spot to start exploring Germany and neighboring countries as it is in the middle of an area of many different metropolises, towns, and not far from the borders to the Netherlands and Belgium.
Altogether the long history of the city means there is a wide variety of things to see, do, and learn about from ancient times to today.
1. Walk on the Rhine River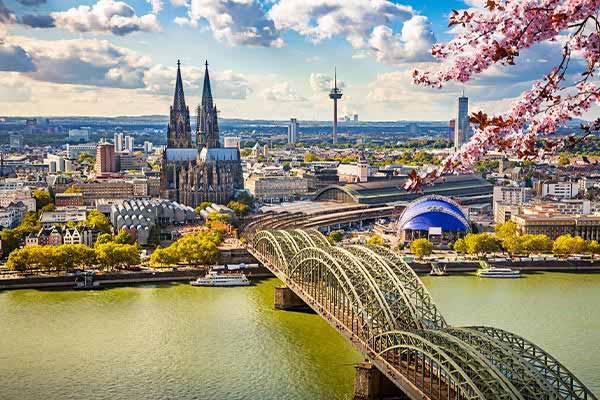 Cologne is located right on the famous Rhine River, and that is a good place to start, with a stroll. There are several outdoor cafés you can stop at. I find this walk really helps you marvel at the architecture of Cologne, including the large and famous Hohenzollern bridge crossing the river to the main train station. The bridge is also known for the love locks; padlocks people have engraved with names and dates and locked onto the bridge. A stroll along the Rhine is magnificent in any weather.
2. The Chocolate Museum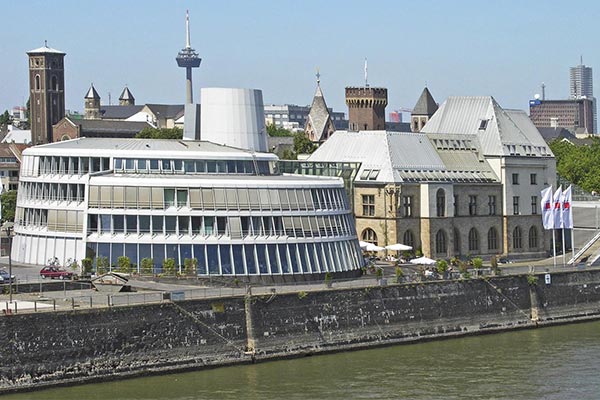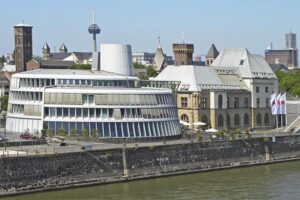 One of my favorite museums in Cologne is The Chocolate Museum. Located right on the Rhine River near the old town, you can learn about the culture and history of chocolate through the ages and even sample some. The building itself is also an architectural highlight. There is a nice café there where you can sit with a cup of coffee and cake afterward.
3. The Old Town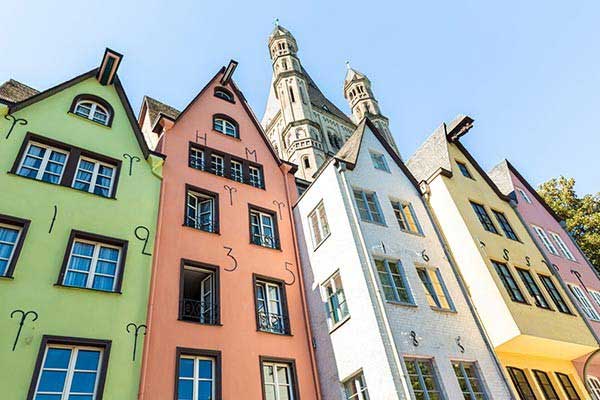 As with most older towns in Germany, there is an old town to enjoy and explore. With many old buildings still standing and narrow passageways to explore, you can try to get a sense of what it must have been like to live there hundreds or even thousands of years ago. A highlight here is the old Town Hall, first built in 1393, located about halfway between the Chocolate Museum and the Cathedral.
4. The Cologne Cathedral of St. Peter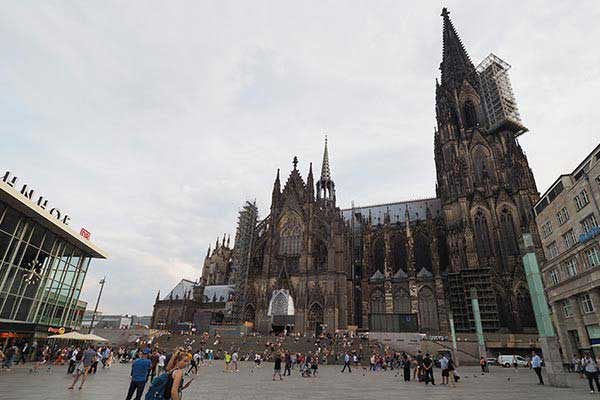 When you walk out of the main train station, you look up and are astounded. At the other end of the plaza you will see the magnificent Cologne Cathedral. At over 500 feet tall it is the tallest twin-spired church in the world. Declared a World Heritage Site in 1996, construction started in 1248 but wasn't actually finished until 1880. Every time I stand in front of it and look up, I wonder what the people must have thought during Medieval times when it was the largest building by far. It is definitely worth checking out. Concerts are also held there from time to time. A beautiful spot to hear classical music!
5. A Day Trip to Bonn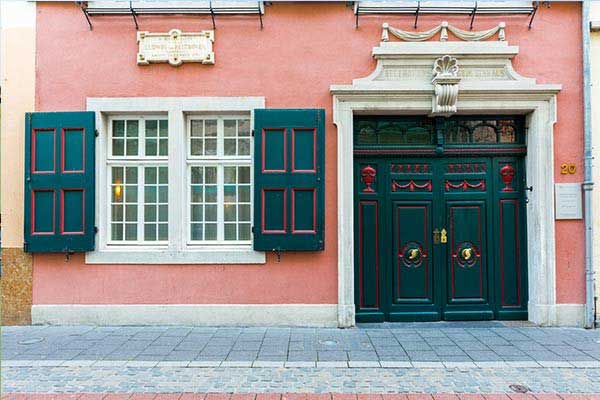 The capital of Germany from 1949 until 1990 and the seat of government until 1999, Bonn has a long and varied history. It is just a 30-minute drive or train ride from Cologne.
Two must-see sights in Bonn are the Chancellor's Bungalow (the German Chancellor's former residence) and the Beethoven House (Beethoven was born in Bonn). Bonn also has a beautiful, though not that big, old town to explore. It is also located on the Rhine River, so that is another opportunity to walk along the river and marvel at its size and strength.
6. Museum Ludwig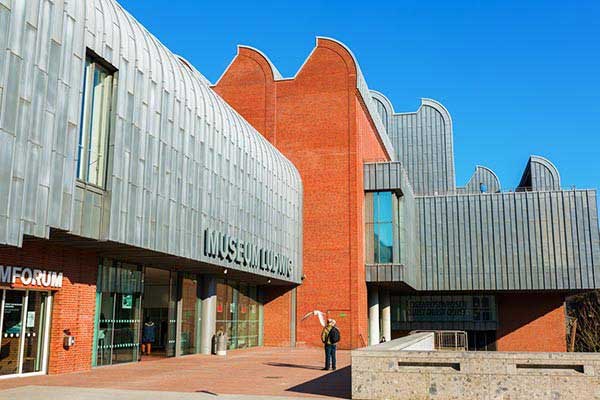 The Museum Ludwig is a museum of modern art renowned the world over. There are changing exhibits (check out the website for the current ones). Currently, there is an exhibit on Andy Warhol running through June 13. It is centrally located, just next to the Cologne Cathedral.
7. Archaeological Zone (MiQua)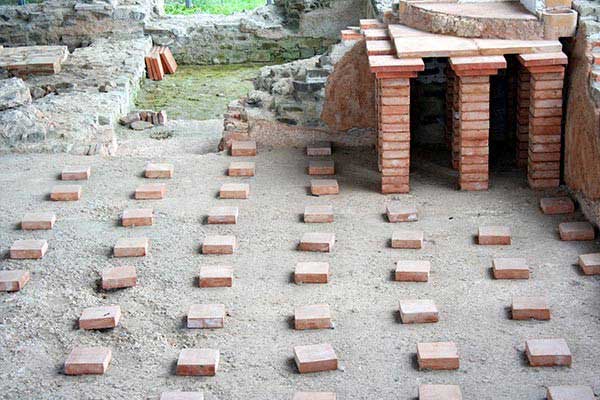 A two-acre site in and around the old Cologne Town Hall, the Archaeological Zone (or MiQua: Museum in the Quarter) provides an interesting look back in time, particularly at the Roman times, Jewish era, and Medieval part of Cologne's history. There is still a lot of building and excavating going on, so what you will see will fluctuate. The museum itself is being built there as well to house the new findings. New discoveries are being made every day.
8. Have a Kölsch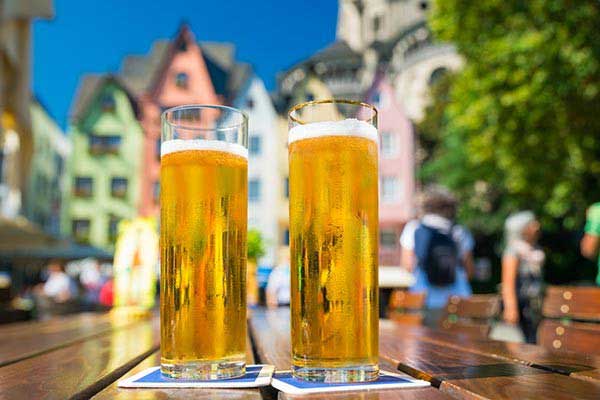 Every region in Germany has its own beer, but perhaps the biggest rivalry is between the beer of Cologne and the beer from the nearby city of Düsseldorf. In Cologne, the beer is called a Kölsch, and is also the name of the local German dialect. In Düsseldorf, the beer is called an Alt. On a hot summer day, there is nothing like sitting back and enjoying an ice-cold Kölsch in Cologne, but don't order an Alt there, or do, if you dare!
9. Astound at Carnival Time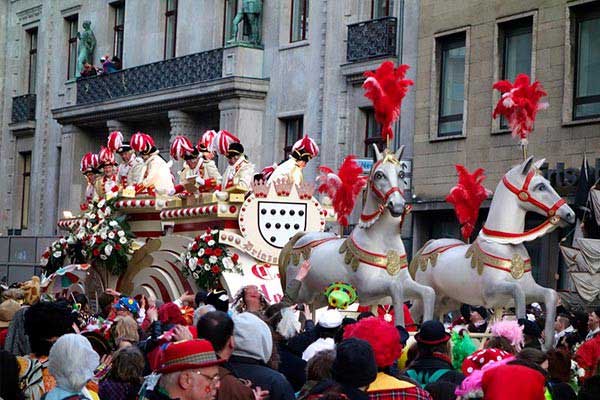 One of the main things Cologne is most known for in Germany is Carnival. Called the "Fifth Season" of the year, it officially starts at 11:11 a.m. on November 11 every year and ends on Ash Wednesday. The biggest time for Carnival are the weeks before Ash Wednesday, where you will see a huge variety of costumes and people enjoying the rituals and traditions of the Carnival season. There are parades of course and a lot of partying going on. Carnival is taken very seriously in Cologne. If you happen to be in the city at that time, it can truly be a sight to remember.
10. Getaway to Nature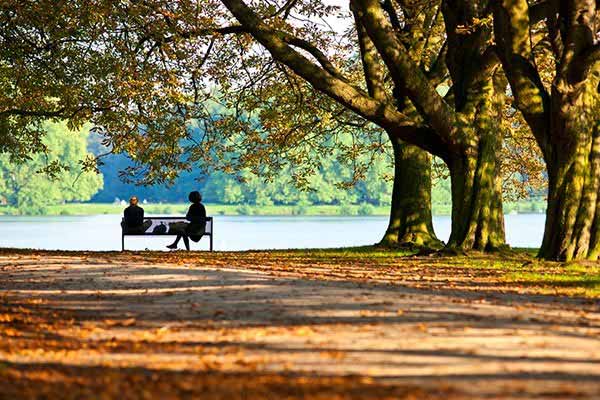 Just east of Cologne is the large Köngisforst or King's Forest. Accessible via tram, it is a great contrast to the city. You can explore many different paths through the woods, get some exercise and enjoy nature. There is no admission fee. Take tram line 9 from the center of Cologne. The ride takes about 20 minutes.
*Note: due to Covid-19, some of these places are currently closed, so be sure to check their websites ahead of your trip.
Get Your Free Report on Europe Here:
Learn more about countries in Europe and other countries from around the world in our daily postcard e-letter.
Simply enter your email address below and we'll also send you a FREE report - All the Charm and Romance of Europe…at a Price You Can Afford.
Related Articles
The 10 Best Things To Do in Munich, Germany
Popular Articles You May Also Like