As the capital of the southern German state of Bavaria, Munich has a long and varied history (the first recorded mention of the city was in 1158). It is the third-largest city in Germany behind Berlin and Hamburg, with a population of around 1.5 million people.
It is a very walkable and enjoyable city with tons to do both inside and outside of the city, with some fun day trips only a couple of hours away by car.
Munich boasts an international airport, that serves many cities worldwide, and is also on major European train routes.
These 10 attractions can definitely keep you busy for a few days, or just pick a couple for a long weekend of sightseeing and enjoyment.
1. Walk Through the Old Town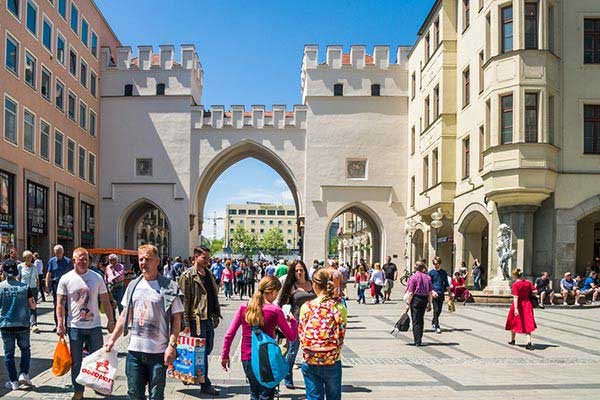 The old town of Munich is packed with beautiful old buildings, churches, cafés, restaurants and more. It is a great place to get lost in the narrow old passages and also people watch.
Start at Karlsplatz Square and walk through Karlstor Gate. Down the main street in the car-free pedestrian zone, you can try numerous alleyways left and right or continue straight on until you get to the main (and beautiful) Marienplatz Square, with the gorgeous Town Hall and more. Nearby you will find two beautiful churches: The Cathedral of Our Lady (Dom zu unserer Lieben Frau) and the Church of St. Peter (Peterskirche)
If you want to get away from the main tourist area at the center of town, head over to the Schwabing neighborhood, full of gorgeous old buildings, cafés, and restaurants. It's just a short walk from the old town.
2. Spend a Day Relaxing in the English Garden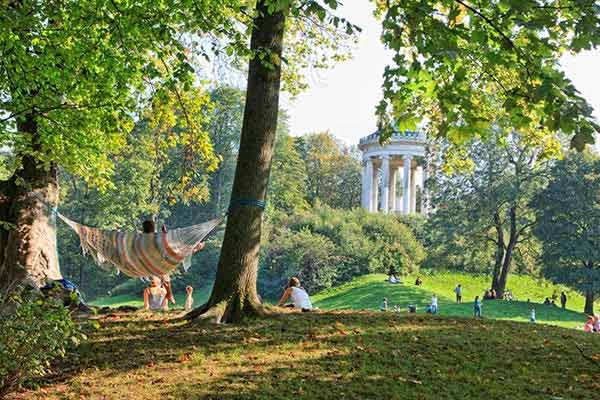 The huge Englischer Garten Park, at 925 acres, is one of the largest parks in the world and is definitely a place to spend a whole day relaxing. You can walk through, jog through, or just sit and enjoy a drink at one of the beer gardens. On a warm summer day, there is probably no better place to pass the time than in this huge park, and it is only about a 20-minute walk from the center of the old town.
3. Shop and Stroll Through the Viktualienmarkt (Victuals Market / Open-Air Market)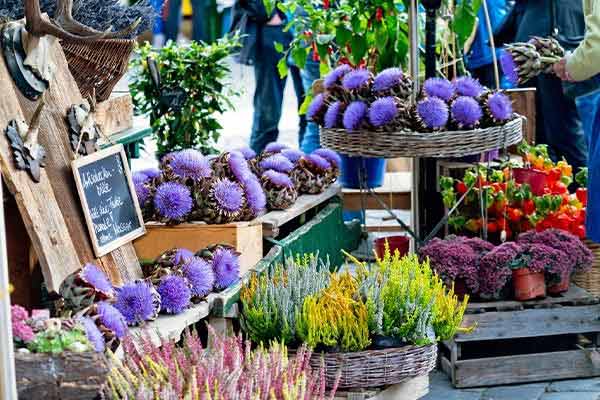 This open-air market is just a few minutes' walk from Marienplatz Square on the other side of the Church of St. Peter. The market has been there since 1807. There is a huge variety of food and drink to be bought or consumed there. From fruits, to vegetables, to flowers, to cheeses, to coffee, to pretty much anything else you can imagine. It's also a great place to people watch and let the world go by.
4. Surfing in the City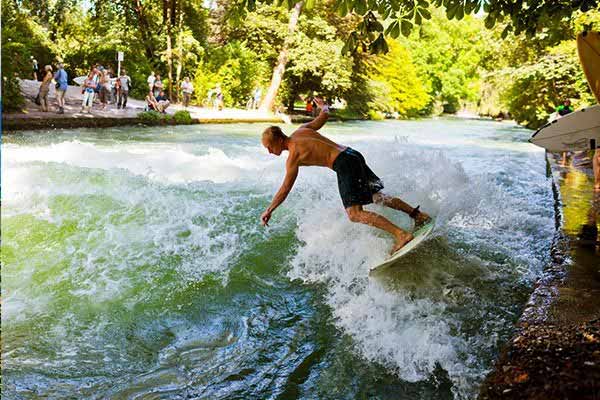 When you think of surfing, you probably think of Californian beaches or the like.
Surprisingly, you can actually watch surfing in Munich, on the Isar River! There are a few spots where the "waves" are high enough to surf at certain times. Check out the river at Reichenbach or Wittelsbach Bridge and you might see surfers there.
5. Explore Museums and Palaces Galore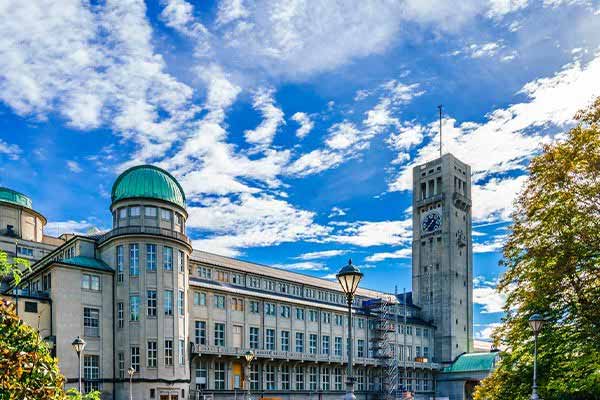 There are numerous museums and old palaces in Munich to match pretty much anyone's tastes. Two of my favorites are the huge Deutsches Museum and the BMW Museum, but there are tons more to discover. Two wonderful art museums are the Alte Pinakothek and the Pinakothek der Moderne just west of the old town.
One of the best palaces is Nymphenburg Palace with gorgeous gardens to walk through. You can explore the palace and then spend an afternoon enjoying the extensive park surrounding the palace.
I find that wherever you walk in Munich you will be astounded by the variety, and beauty, of the architecture,
6. Enjoy Traditional German Food
Munich, and Bavaria, are well known for their traditional German food and beer. There are many beer halls in the old town where you can sit and enjoy some sausages with a large stein of beer.
The most famous, but also most touristy, is the Hofbräuhaus.
If you are not into lots of meat and beer, Munich boasts tons of restaurants to suit any taste. I've enjoyed all kinds of international foods there and I have rarely been disappointed.
7. Oktoberfest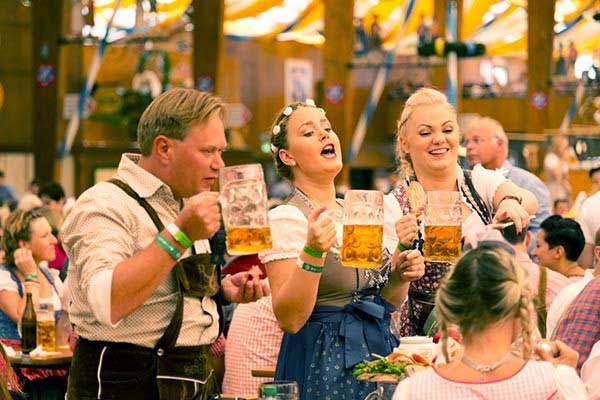 Speaking of beer, one of the most famous beer festivals in the world is the Munich Oktoberfest. It is definitely something to plan a day, or more, for. Many people wear traditional clothing, including a Dirndl dress or Lederhosen. People come from all over the world to enjoy this unique event. The tents generally require reservation.
8. Day Trip to Neuschwanstein Castle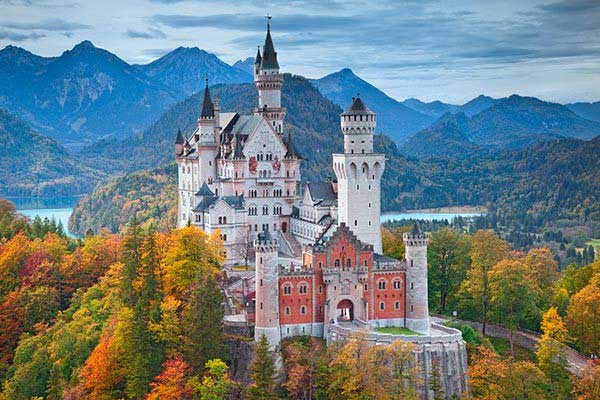 Probably the most famous attraction in Germany for Americans, Neuschwanstein Castle, is only a two-hour car ride from Munich. The Disney World castle in Orlando, Florida was based on Neuschwanstein, but the original is much more beautiful, set in the mountains of southern Bavaria. Built by German King Ludwig II, there is much to see and explore both in the castle and the area. Tickets can be booked online, be advised, lines can get long particularly in summer.
9. Day Trip to Salzburg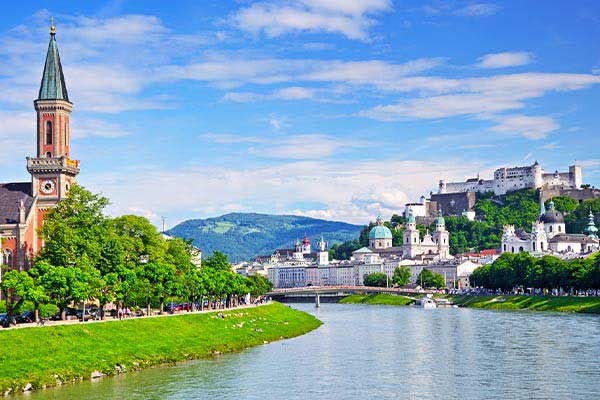 Salzburg is most famous for Mozart, but there is a ton to see and do in the city. Only a two-hour car ride from Munich across the border in Austria, you can spend a day or more exploring the city and learning everything you can about the famous composer and more. If you do this in winter, you can combine it with a visit to Austria's famous ski areas nearby.
10. Hiking, Skiing, Nature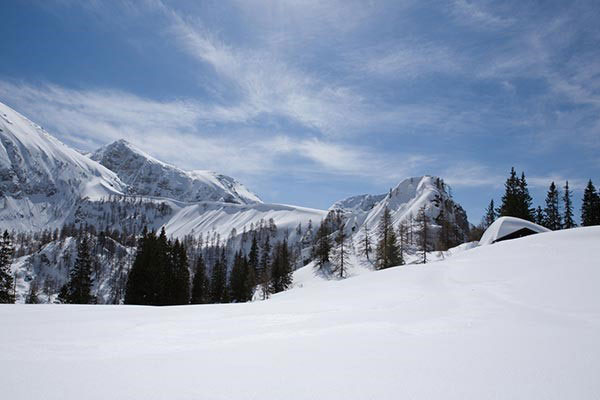 If you love outdoor sports, then the area around Munich is perfect for you. There are numerous lakes to visit, hiking trails pretty much everywhere, and skiing in the winter.
In Germany, by just driving a short distance outside of most any city you will often find yourself in a nature lover's paradise.
*Note: due to Covid-19, some of these places are currently closed, so be sure to check their websites ahead of your trip.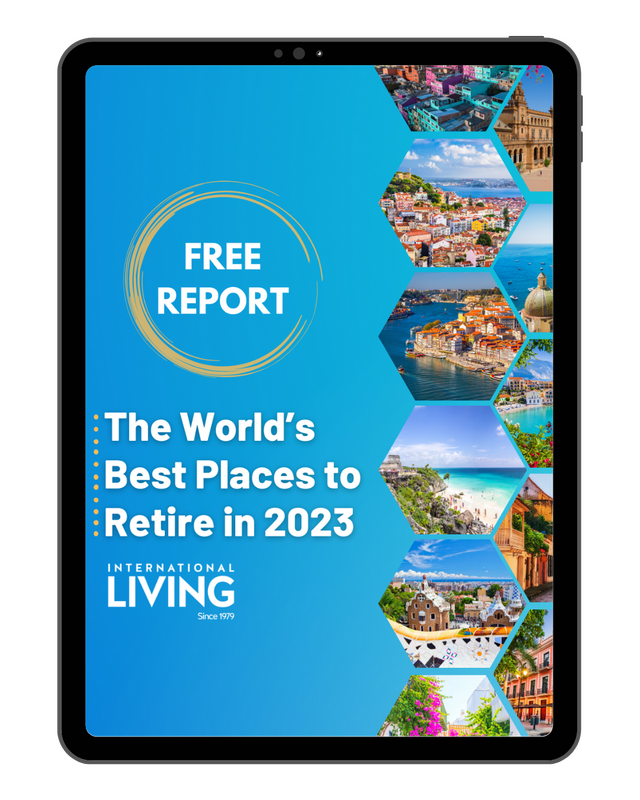 Get Your Free Report on the World's Best Places to Retire:
Learn more about the best places in the world to retire in our daily postcard e-letter.
Simply enter your email address below to sign up for our free daily postcards and we'll also send you a FREE report on The World's Top 10 Retirement Havens, plus access to over 10 more free reports. Our gift to you, on our favorite destinations.
Related Articles
Popular Articles You May Also Like