Liquor, ladies, and leverage… According to Warren Buffet, these are the only three ways a smart person can go broke. As a happily married teetotaler, I'm not an authority on the perils of liquor and ladies, but I can tell you why leverage is—despite Buffett's quippy remark—one of the most powerful tools a real estate investor can have.
Leverage is pretty simple. You use borrowed money to buy an investment asset and, by doing so, you can increase your returns. When it comes to real estate, using leverage typically means taking out a mortgage. With a mortgage, you're borrowing from the bank to purchase your home. But when you buy in the right place, using leverage is one of the best strategies I know for building the kind of legacy wealth that even Buffett wouldn't turn his nose up at.
Back in 2019 I was reviewing some old recommendations I had made to Real Estate Trend Alert members. I came across a listing for an apartment in La Duquesa on Spain's Costa del Sol. A two-bed unit listing for €245,000. In 2013, RETA members could buy here from €95,000. It was one of the very first Spanish deals I recommended in the wake of the last big global crisis.
Turning €95,000 into €245,000 in six years (2013 to 2019) is quite a gain. But let's assume the buyer got a 70% mortgage from a Spanish bank, which was available then—and now—to foreign buyers.
That would have put you into the deal for just €28,500. Even with the monthly mortgage payments (as little as €238 at current interest rates), you'd still show gross gains of over €104,000. And that's not including the rental income you could have banked from renting short-term to the millions of vacationers who visit the Costa del Sol each year, potentially adding another €100,000 (for simplicity I'm ignoring buying and holding costs).
I've seen this strategy work time and time again, across my global beat. I've personally used leverage in almost every real estate investment I've ever made. And it has consistently delivered strong returns.
In some situations, even 100% financing is possible. In 2020, my Portugal contact and I snagged a home in Vale do Lobo, a top-tier resort community in the central Algarve, at no money down. The price was €410,000. And we put €37,000 into furnishing and tarting it up. Soon after, I saw an identical apartment list for €830,000. With no money down, that opens us up to incredible returns. Plus, this condo can easily rent for €3,500 a week in peak season.
The places where I invest are often places I want to spend time too. Dream destinations where the climate is always perfect…and the beach is just a stroll away. Buy right using financing and it's not only good for your portfolio, it's good for your lifestyle too.
In light of this, it's pretty strange that Buffett would be against it. Especially when his multi-billion-dollar fortune was built using borrowed money. But here's the thing: He only thinks ordinary investors, like you and I, shouldn't use leverage.
THE OVERLOOKED POWER OF A FIXED-RATE MORTGAGE
Across the world, interest rates are rising, and Europe is no different. But for now rates are still comparatively low.
My contact on Portugal's Algarve recently had a client who got a fixed-rate mortgage of 2.5% for 30 years. Considering that inflation is expected to far surpass that rate for the foreseeable future (in the euro area, inflation is projected at 6.1% in 2022), it's an incredible deal.
Let's work out how much they could potentially save. Say that they borrowed €400,000 at a fixed-rate of 2.5% and inflation is running at 6.1%. In the hypothetical scenario where inflation doesn't go up or down, that means the value of their payments fall, in real terms, by 3.6% each year for 30 years.
So, while they're paying €568,974 in total, adjusted for inflation they're paying just €259,944 in real terms. A difference of €309,030—well over half the value of the total payment.
Of course this is a very simplistic calculation, and inflation can go down as well as up. The purpose here is to illustrate just how powerful a fixed-rate mortgage can be during prolonged periods of high inflation.
For the billionaire class, using borrowed money to build their fortunes is a matter of course. There's even a term for how easy it is to stay wealthy using leverage once you've reached billionaire status. It's called buy-borrow-die. When you're already that rich, borrowing money becomes cheap. In order to acquire more assets, you don't need to sell anything. Just borrow, rinse and repeat.
And that brings me to the second important point about leverage. When you borrow money, you can have either good debt or bad debt.
This is why Buffett warns us against using borrowed money to invest. He's a stocks guy, and in stocks there is no such thing as "good debt." That's because when ordinary investors borrow to buy stocks, they have to use margin loans, which usually carry high and variable rates of interest and include terms that allow the lender to force them to repay at a moment's notice. An extremely risky play—especially in times of volatility.
Using leverage to buy real estate changes the playing field…and the game.
More fortunes have been made in real estate than any other investment class. Fact. Over the last 200 years, 90% of the world's millionaires grew their wealth through property investing. It's the most tried and tested way to build strong and consistent profits. And perhaps the single greatest benefit real estate offers is that even small investors can benefit from the same kind of "good debt" billionaires use to grow their wealth.
That is to say, you can borrow with extremely low interest rates…which means the cost of borrowing is near zero. And you won't suddenly be asked to pay it back all in one go. In fact, you'll typically have between 20 and 30 years to pay it back, all spread out in small monthly instalments.
In the meantime, your asset can be earning you money. Rent out your home and the income can cover all the mortgage payments… essentially giving you free real estate.
Use this powerful real estate investing tool.
You need to be prudent, but with the right deal you can 5X…10X…even 20X your money using the miracle of leverage.
Right now in places like Portugal, where members of my Real Estate Trend Alert group have had an incredible run of deals, interest rates are extremely low. At time of writing, North Americans can borrow up to 80% loan-to-value on a property in Portugal at rates of less than 1% .
Ever since 2008, interest rates have been falling to historic lows. Over the past few years we've seen rates drop to near zero and even had an entrenched period of negative rates in Europe. That essentially means that the bank will pay you to borrow money. The pandemic added even more fuel to the fire. Central banks made aggressive interest rate cuts in order to accelerate growth. For savvy real estate buyers this matters because it has created the ideal environment for using leverage.
But over the past few months, thanks to surplus cash, supply chain bottle necks, rising energy costs, and repeated government stimulus checks, inflation has hit its highest level since 1982. To curb this, central banks are attempting to reduce demand using tight monetary policy. That includes raising interest rates—and the cost of borrowing.
There has already been a change. Banks in Europe are starting to push up their spread. But rates are still low…for now. This gives us one last bite of the pie. One final moment to supercharge our gains in places like Portugal, Spain, and France. That means with a relatively small amount of your own money , you can own, control, and profit from a European home. You don't need to be the wealthiest or smartest investor in the room; you just have to use leverage to your advantage.
THE DEVELOPER CAN BE YOUR BANK
With many of the special offmarket deals I bring to members of my Real Estate Trend Alert, I negotiate exclusive developer financing.
Developer finance is, as the name suggests, when a developer finances a piece of the real estate you buy from him—they are the bank.
This is a useful way of gaining leverage in places like Latin America, for example, where typical mortgages just aren't possible. Or, at the very least, come with huge costs and soul-crushing bureaucratic requirements.
With developer financing, you can bypass the banks entirely. But getting it is rare. With some of the deals I bring to members of my Real Estate Trend Alert group, I can negotiate pre-approved developer financing. It's most commonly offered for preconstruction properties.
For instance, with a recent deal in Playa del Carmen on the Riviera Maya, members could own in a luxurious, amenities-rich community, including a well-regarded 18-hole Nick Price golf course and access to a secluded secret beach, from $258,600. I expect these condos to be worth $400,000 just three years after delivery—a $141,400 boost. Even at that I'm being conservative (it is very much a $500,000-level community and then some).
But thanks to our group buying power, we got in at an exclusive price…and we didn't have to pay it all up front. In fact, members who got in could lower their risk and increase their upside thanks to the exclusive developer financing I negotiated on their behalf.
Members who acted on the deal will pay just 50% of the purchase price of their condo through a payment plan. Then, when the condo is delivered, they can pay the remaining 50% over 10 years—which is double the usual term of five years—with monthly payments from $1,468.
With demand for rentals in Playa del Carmen so high, I'm predicting $36,500 in annual rental income once they're established— that's $18,884 more than the cost of their payments.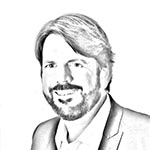 Ronan McMahon is the editor of Real Estate Trend Alert and a contributing editor to IL. He spends at least six months a year crossing the globe in search of the best real estate deals worldwide.
Previous
Next